It's not uncommon for devoted fans to spend hundreds of dollars on the newest packs of Pokémon cards or to search online for particular cards they can't locate in the wild. A serious collector just spent $300,000 to add a really unique card to their collection.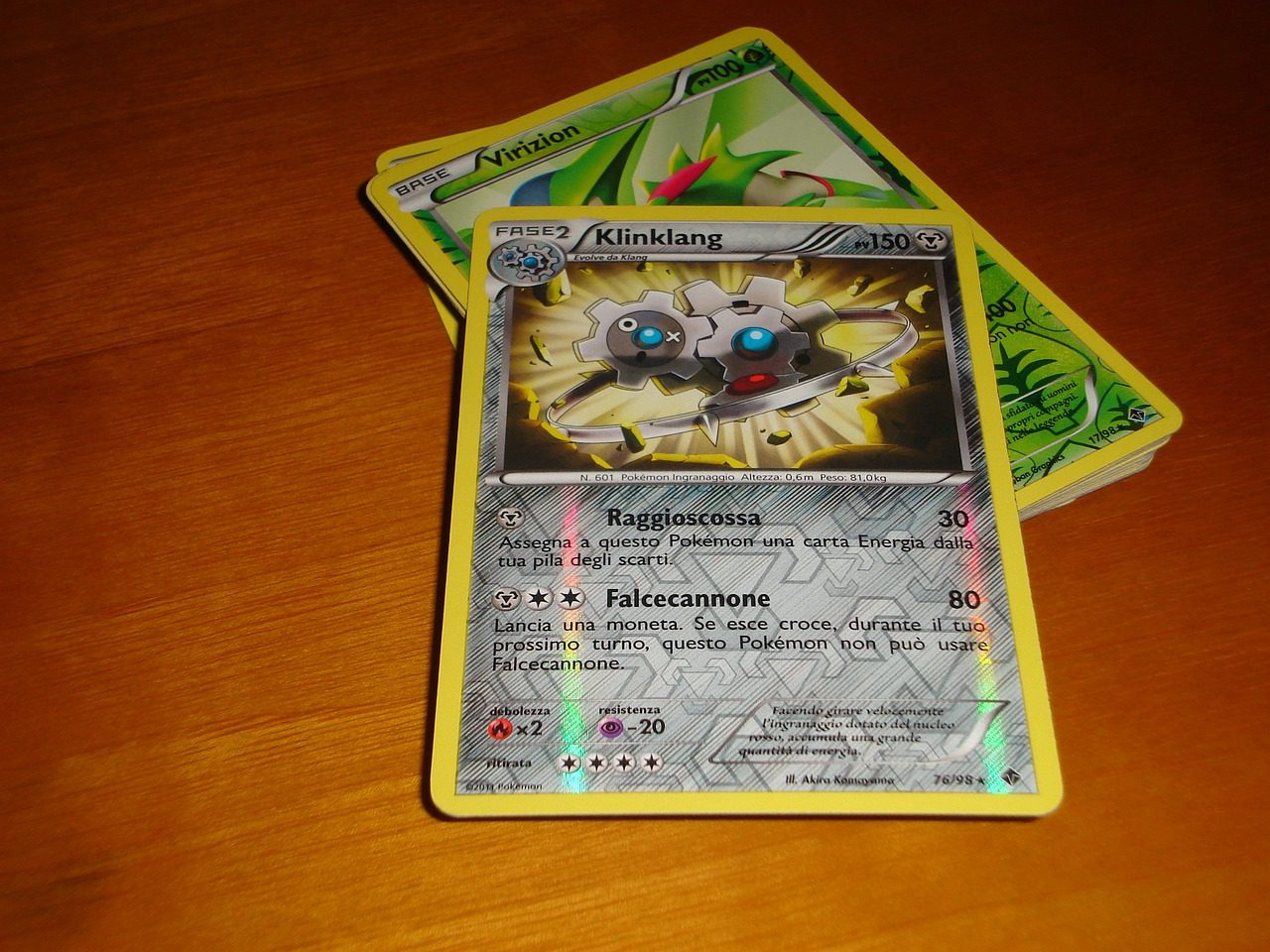 Irresistable Cards
An iconic symbol of the well-known Pokémon franchise are the Pokémon cards. These colorful collectible trading cards represent a wide range of Pokémon species, each with its own special traits and statistics.
The Pokémon Trading Card Game, a strategic and competitive game in which players construct decks and engage in combat using their Pokémon cards, is built around the cards. A fervent global community of collectors has been sparked by the pleasure of gathering pricey and uncommon cards.
Pokémon cards have developed beyond their video game roots and became highly sought-after collectibles, earning exorbitant sums on the secondary market.
They have also developed into a platform for interpersonal communication, uniting followers via trading, competition, and the sharing of their passion for Pokémon. Pokémon cards have had an enduring impact on culture and continue to enthrall enthusiasts of all ages.
Only the most ardent collectors were invited to bid on the extremely rare Trophy Pikachu card, which has a PSA-8 rating. It was sold to a lucky (and wealthy) bidder for $300,000 at auction.
Finding Such is Like a Hunt!
You might be asking why this specific card sold for such an astronomical sum of money. To answer your question, it was originally awarded as a prize to the winners of the first Japan Pokémon TCG Tournament in all divisions.
Since less than 100 of these cards are thought to have been manufactured, finding one will be difficult.
In addition to being a limited edition card, this card has received the PSA-8 grading from the Professional Sports Authenticator (PSA). The PSA has only graded three previous Pikachu Trophy cards, with this one receiving the highest possible rating.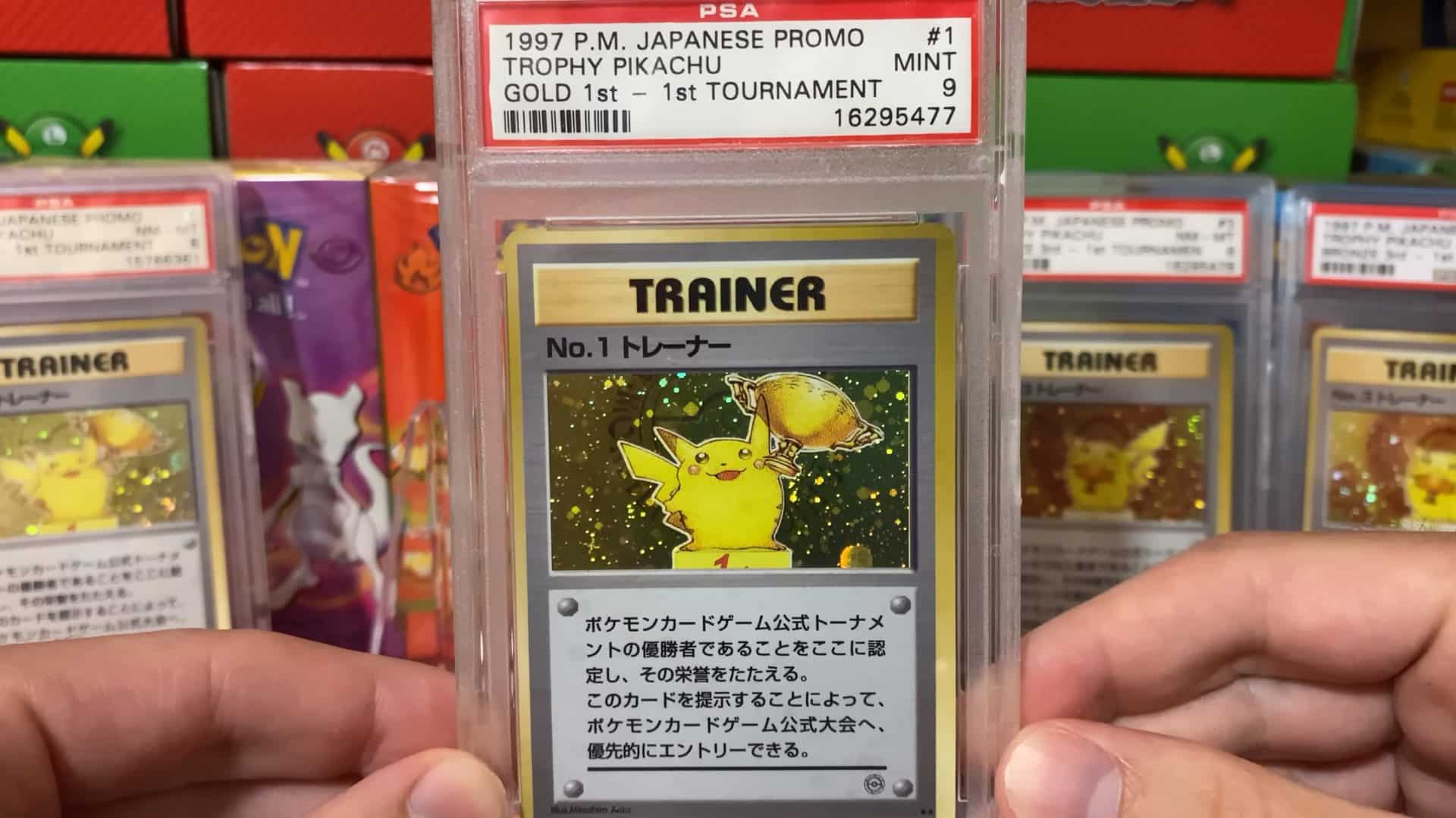 The value of 1st edition cards has essentially risen since their initial introduction, with the elusive 1st edition Charizard card serving as a notable example. Obviously, this isn't the only occasion when a Pokémon card has sold for an absolutely absurd amount of money.
Since a lot of influencers entered the market, the appeal of collecting Pokémon cards has also expanded. One such influencer is YouTuber Logan Paul, who set a Guinness World Record by paying an unbelievable $5 million for a Pikachu Illustrator card, one of the rarest cards in the entire world.
Therefore, if you still have a box of Pokémon cards from your youth laying around, it would be worthwhile to look through it to see if you have anything special. Just make sure the cards are still in good shape.
Additionally, it appears that some of the most recent Pokémon cards are becoming just as difficult to locate as the older ones, as Japan just ran out of their most recent packs.