God bless us all, the popular Amazon Prime Video series The Boys will soon be available on huge screens.

Gather the boys (and girls)
The Boys made its Amazon Prime Video debut in 2019 and has since become one of this generation's most watched TV programs. The Boys tells the story of misfits, anti-heroes, and corrupt companies in a world where people with extraordinary talents are worshiped to the point of obsession.
The Boys is inspired by characters from the Marvel and DC universes and features added coarse humor and gratuitous gore.
The third season of The Boys has already ended as of this writing, and fans are now excitedly anticipating the fourth season, which is anticipated to debut on Amazon's streaming service sometime in late 2023.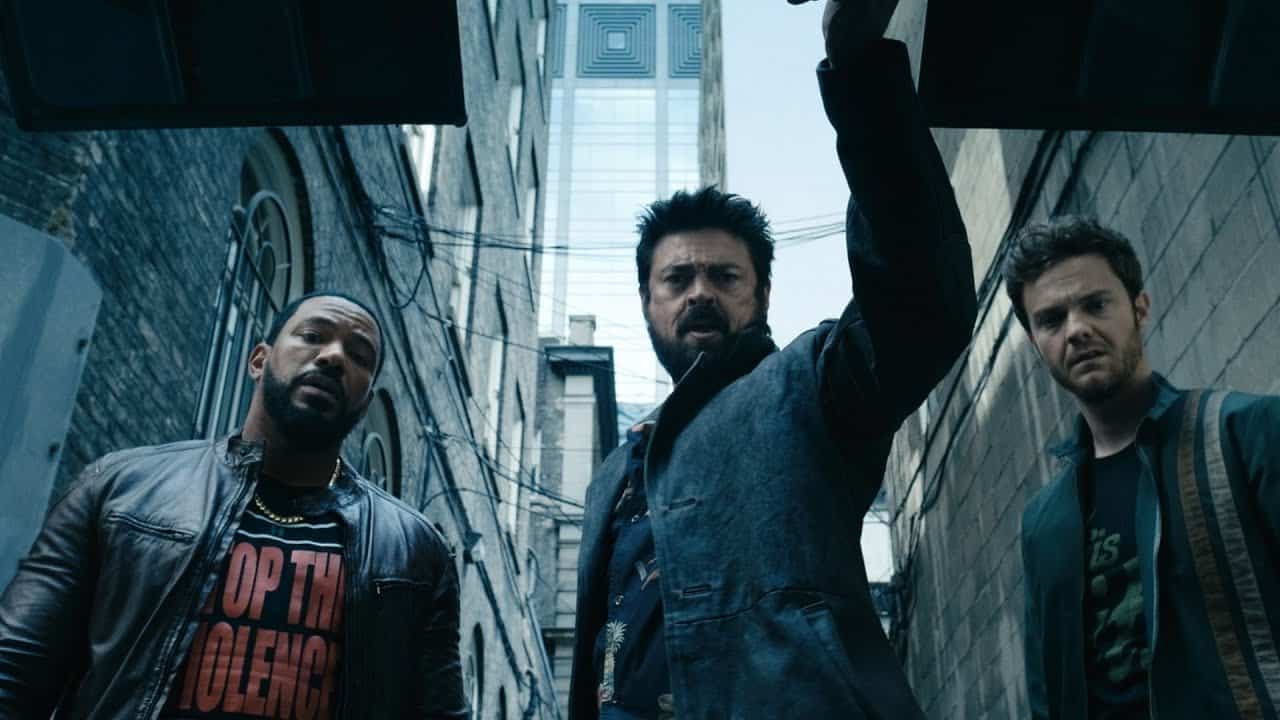 There are several reasons why "The Boys" series has become so popular:
Unique take on superheroes: "The Boys" offers a unique and darker take on the superhero genre, portraying superheroes as corrupt and flawed individuals who are more concerned with their own celebrity status than with doing good deeds. This subversion of the typical superhero narrative has resonated with audiences who are looking for something fresh and different.
Compelling characters: The show's characters are well-written and multi-dimensional, making them relatable and interesting to watch. The show's anti-heroes, the titular Boys, are a group of vigilantes seeking to take down corrupt superheroes, and their individual backstories and motivations are explored throughout the series.
Social commentary: "The Boys" also offers a sharp social commentary on contemporary issues, such as the celebrity culture, corporate greed, and abuse of power. The show is not afraid to tackle controversial topics and explore their implications.
Action-packed: The show's action scenes are well-choreographed and intense, featuring plenty of gore and violence. The combination of action and dark humor has also appealed to audiences.

Overall, "The Boys" is a well-crafted and engaging series that offers a unique take on the superhero genre, compelling characters, social commentary, and thrilling action. These elements have contributed to its popularity among audiences.
Can't. Wait.
According to The Verge, Amazon will film The Boys season three in a two-day marathon at its own Culver Theater, which was formerly an ArcLight/Pacific theater in the heart of Culver City, California.
There will be an eight-episode marathon of The Boys season three on television on Friday, April 28, and Saturday, April 29. In honor of National Superhero Day, the marathon will also feature a Q&A with the actors and executive producers.
You should be aware that the Q&A will happen on Friday rather than Saturday.
According to a press release obtained by The Verge, "fans can enjoy free popcorn, octopus gummies, and plenty of free stuff to win throughout both days, as well as a drop-in Q&A with series cast and executive producers for those attending on Friday."
For this once-in-a-lifetime opportunity to view the urethra scene and the fan-favorite episode Herogasm on the big screen, cosplay is welcomed.
Registration for the The Boys season three marathon is available here. Tickets are distributed on a first-come, first-served basis, so beware. Therefore, you must enter the area immediately to avoid missing out.