The confirmed date for King Charles's appearance on currency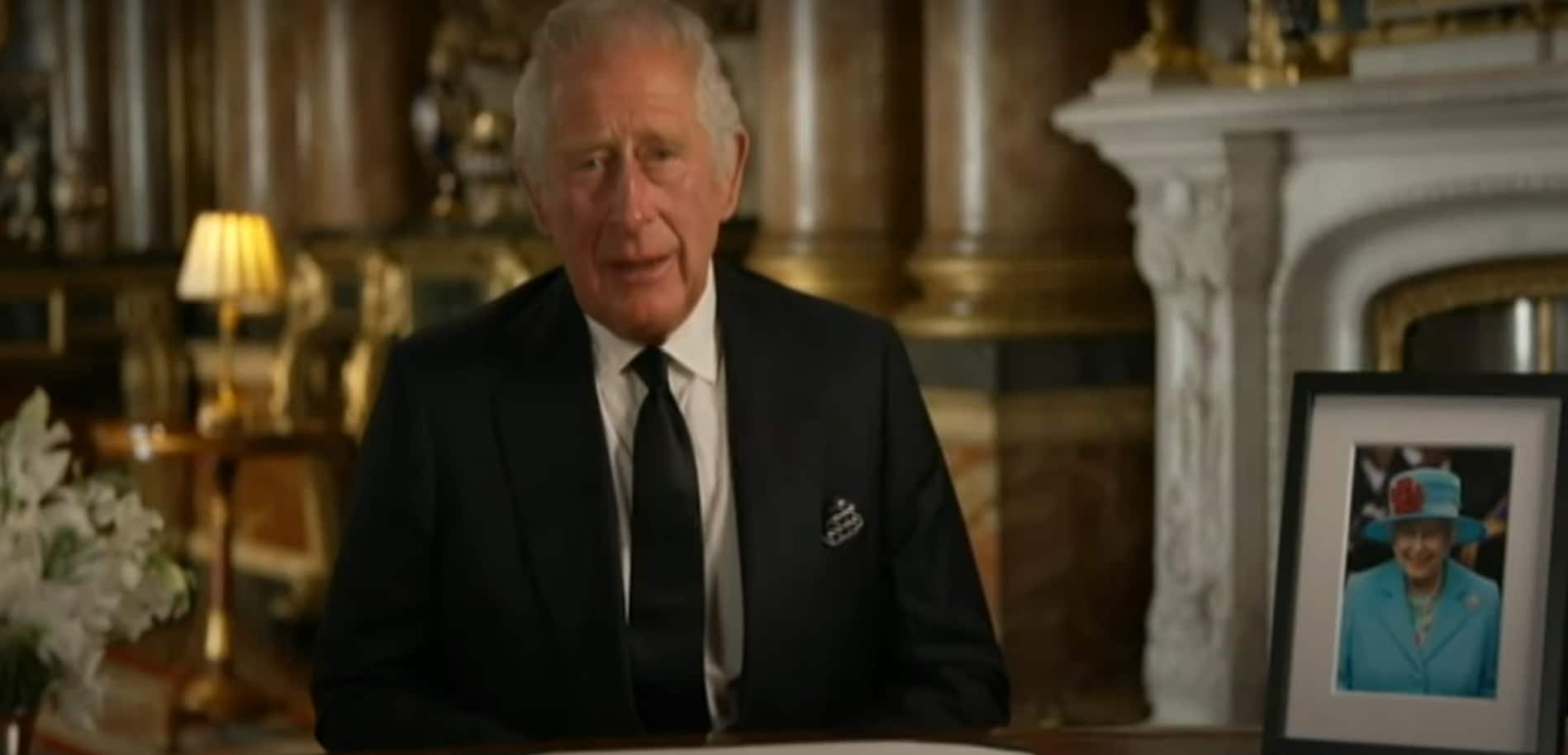 When King Charles' face will appear on banknotes and coins has been made public by the Bank of England.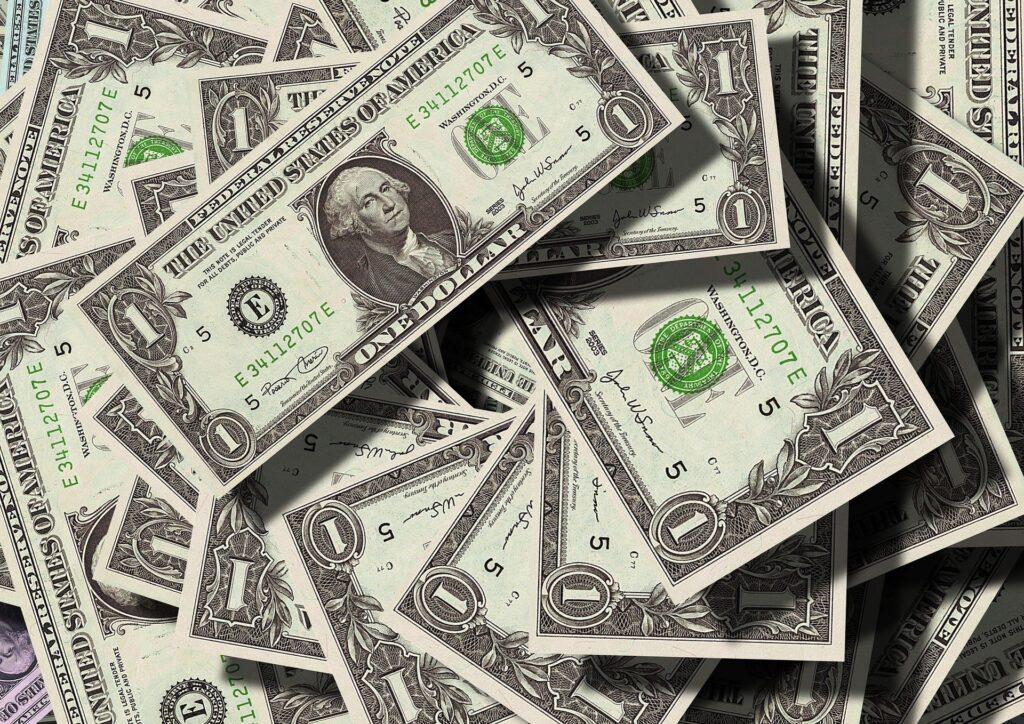 The King's Portrait
There will undoubtedly be a moment of uncertainty after the Queen's passing, especially because many of us have only ever known Elizabeth II as the nation's ruler.
Following the passing of Elizabeth II, King Charles III instantly took the throne.
And as you might anticipate, all four currency designs—£5, £10, £20, and £50—will eventually feature the future king's portrait.
Although the new banknotes featuring King Charles will be unveiled by year's end, the currency won't start to circulate until the middle of 2024.
In an effort to lessen the change's negative financial and environmental effects, it is anticipated that coins and banknotes showing King Charles III and Queen Elizabeth II would circulate simultaneously.
According to the Bank of England, the current polymer series will continue to exist without any more changes to the physical design.
The first coins featuring His Majesty King Charles III's effigy will go into circulation in response to bank and post office demand, according to Royal Mint CEO Anne Jessopp.
"This means the coinage of King Charles III and Queen Elizabeth II will co-circulate in the UK for many years to come."
The King's likeness will take the place of the Queen's on new 1st and 2nd Class stamps, according to the Royal Mail, which also verified this. However, while selecting when to make the change, they also took the surroundings into account.
The Royal Mail stated: "In accordance with advice from the Royal Household, existing stocks of definitive stamps that feature the late Queen and the special stamps that use her silhouette, will be distributed and issued as planned to minimize the environmental and financial impact of the change of monarch.
"The launch dates of some of the special stamps may change.
"New stamps featuring King Charles will enter circulation once current stocks of stamps are exhausted."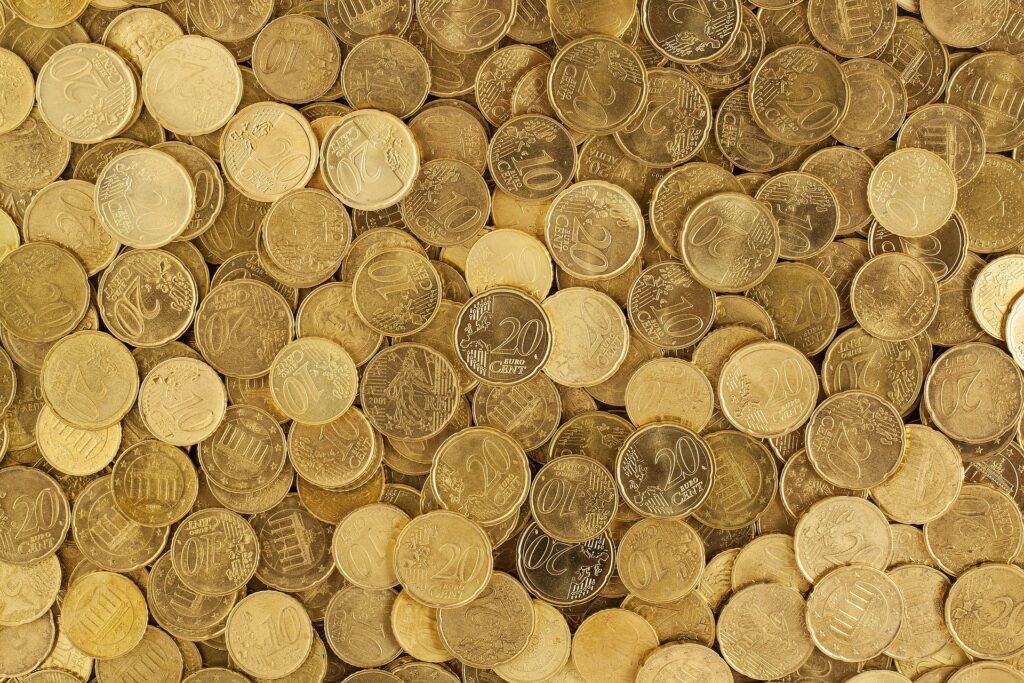 Approximately 27 billion coins are in use in the UK at the moment. To accommodate the need for additional coins and as they deteriorate or grow worn, these will be replaced over time.
Coins with different kings' images have frequently circulated in the past.
This guarantees a smooth transition with little expense and damage to the environment.
Charles released the following statement when his mother unexpectedly passed away: "The passing of my dear Mother, Her Majesty The Queen, is a moment of the greatest anguish for me and all members of my family.
"We mourn profoundly the passing of a cherished Sovereign and a much-loved Mother.
"I know her loss will be deeply felt throughout the country, the Realms and the Commonwealth, and by countless people around the world.
"During this period of mourning and change, my family and I will be comforted and sustained by our knowledge of the respect and deep affection in which The Queen was so widely held."
What do you think about Prince Charles appearing in banknotes? Let us know!
Legal Action Over Cardi B's Marge Simpson Halloween Outfit is Threatened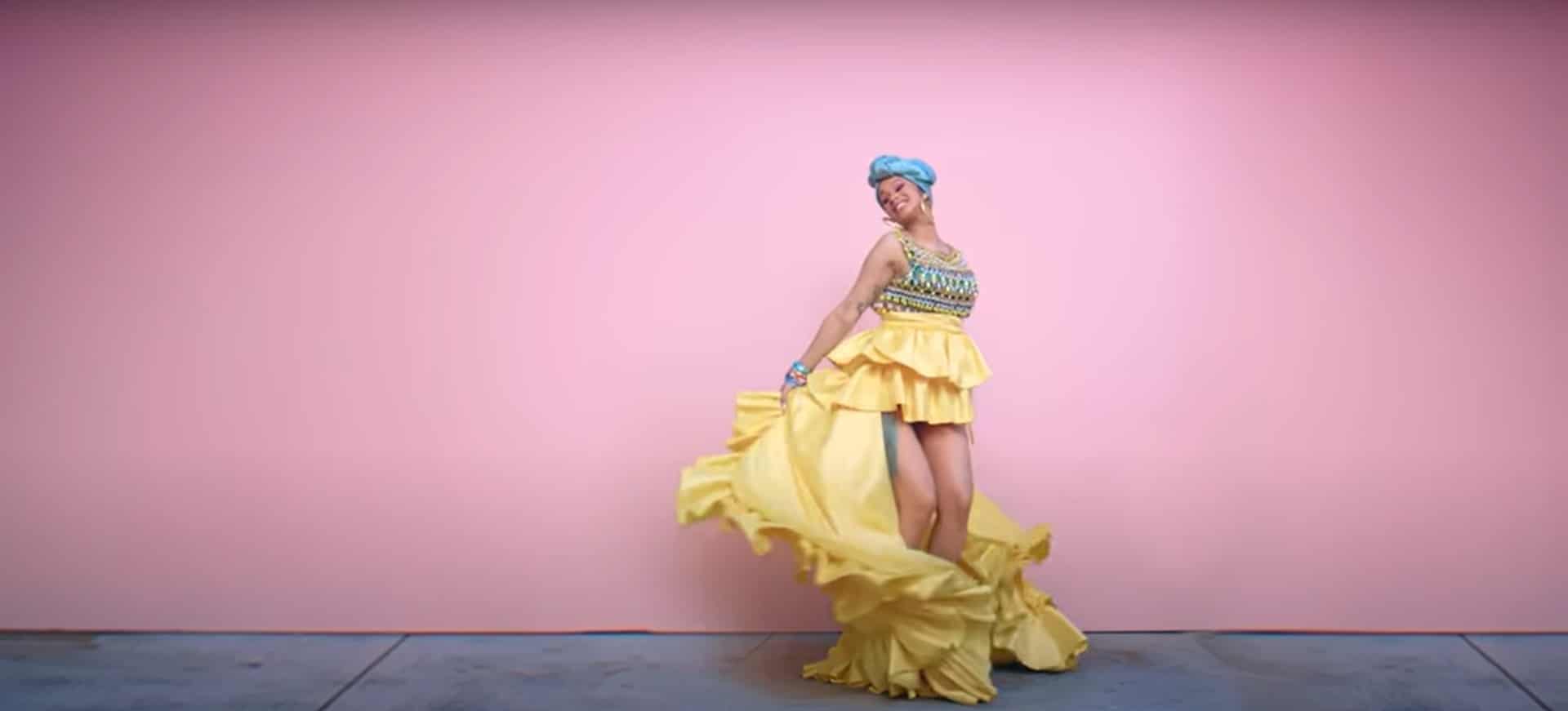 In relation to her Marge Simpson Halloween costume, an Italian artist has threatened Cardi B with legal action.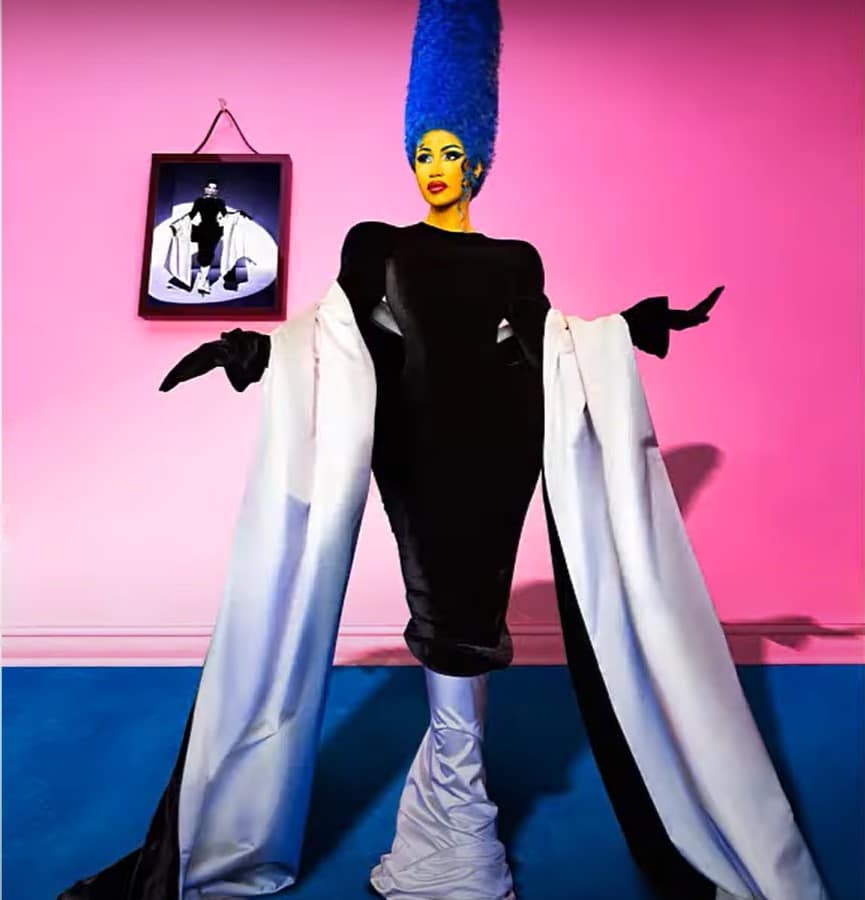 Halloween and Legalities
On October 31, the rapper known by the stage name "Bodak Yellow," Belcalis Marlenis Almánzar, revealed her Halloween attire in an Instagram post.
In place of her customary green clothing, the Grammy-winning performer is seen in the images as the popular animated character wearing a 1995 Thierry Mugler black dress.
In her Instagram slideshow post, the mother of two also revealed the artwork that served as inspiration for her outfit. The piece of art was produced in 2013 as part of aleXsandro Palombo's "Marge Simpson Style Icon" series, which was initially featured in Vogue UK.
The mother of two included Mugler in her caption but left Palombo out and untagged.
On Saturday, November 26, Palombo updated a post on Instagram to denounce the rapper and her use of his work.
The artist claimed that Cardi B and her associates "have used my artwork without any consent, degrading its original meaning and only to amplify their image with a clear commercial purpose that has nothing to do with that path of social awareness that has always characterised my works."
Additionally, he asserted that he had previously written to Cardi B and her collaborators, photographer Jora Frantzis and stylist Kollin Carter, to explain why he hadn't been contacted for permission to use his artwork.
We wrote to Mrs. Cardi B and her partners to ask why they hadn't requested our permission to use the artwork and why they hadn't acknowledged or given credit to the artist, in violation of Meta's policy on intellectual property rights, he continued. Still no response.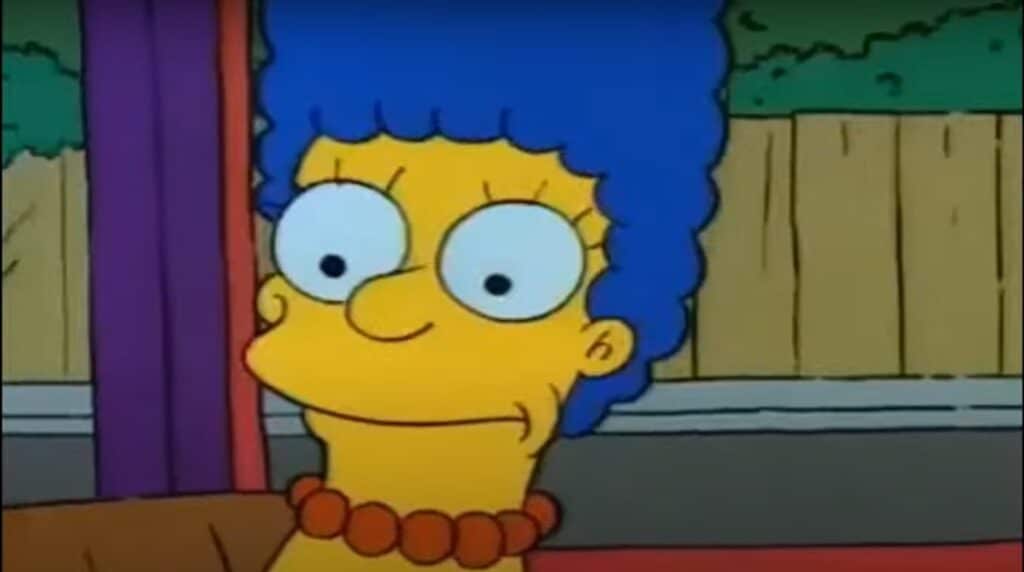 Claudio Volpi, the attorney for Palombo, increased the level of the "appropriation" charges against his client's creative work.
According to Volpi of Artnet News, "Cardi B has unlawfully hijacked the work of aleXsandro Palombo for purely commercial goals in violation of the most fundamental copyright and Instagram principles, with the accompanying substantial consequences, both of recompense and of dishonor for her public image."
The attorney stated that after contacting Frantzis, Carter, and the Atlantic Records marketing team, he only heard back from Frantzis, who said she was "glad to add the credits" and wasn't "known there was an artist behind this artwork."
All parties concerned, including Atlantic Records chairman Craig Kallman, have received a formal notice, according to Volpi, requiring them to publish a "remedial" post with due credit to the artist within seven days of receiving it.
In the event that this demand is not fulfilled, Volpi threatened legal action, along with a demand for Palombo's compensation.
Dwayne Johnson Returns to Store He Used to Frequent as a Child a Rights His Wrongs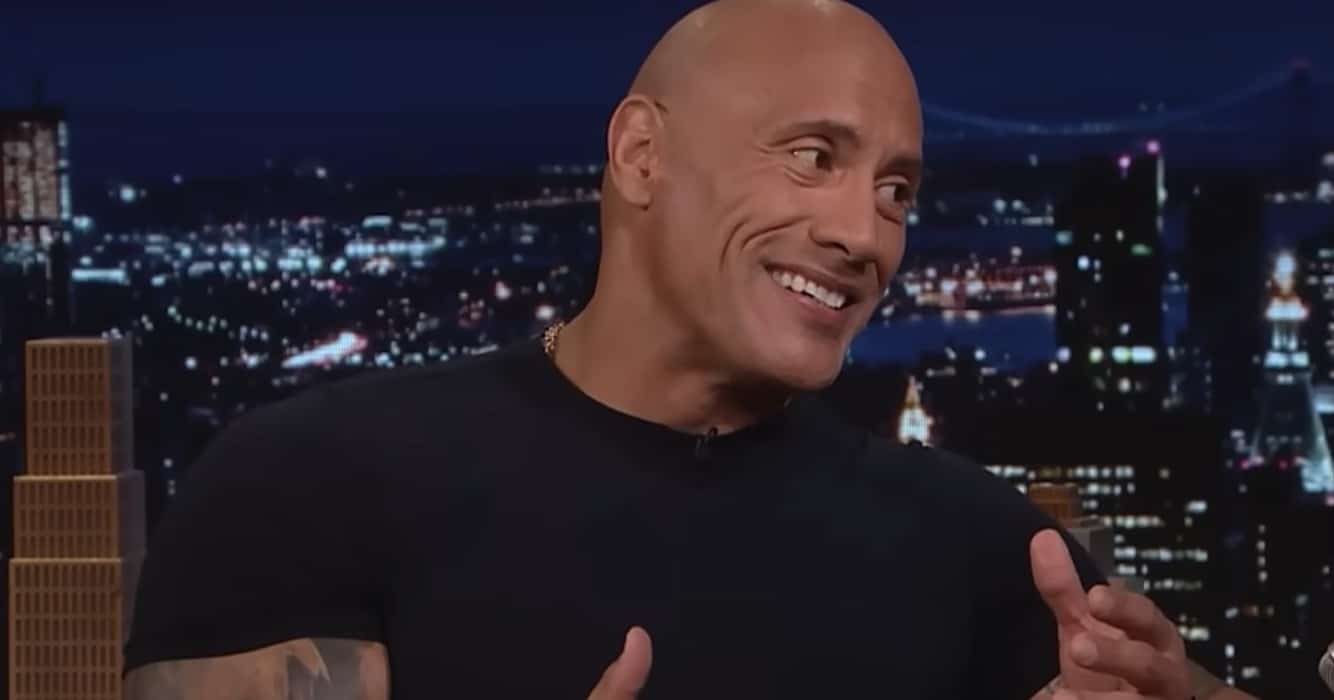 A long-standing wrong has now been rectified by Dwayne Johnson. The Rock claims to have been thinking about a 7-Eleven for quite some time, and he finally found time in his hectic schedule to stop by.
Ghosts of the Past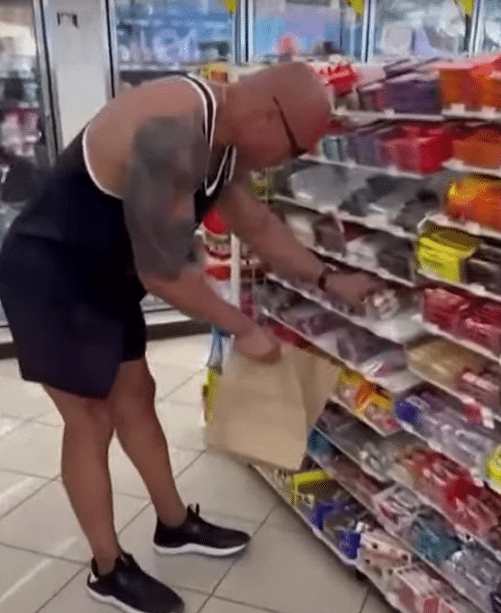 The action star described in an Instagram video how he used to frequent the Hawaiian shop daily for over a year in order to shoplift. It was simply a Snickers bar that he was trying to steal during his shoplifting period.
Doing the Right Thing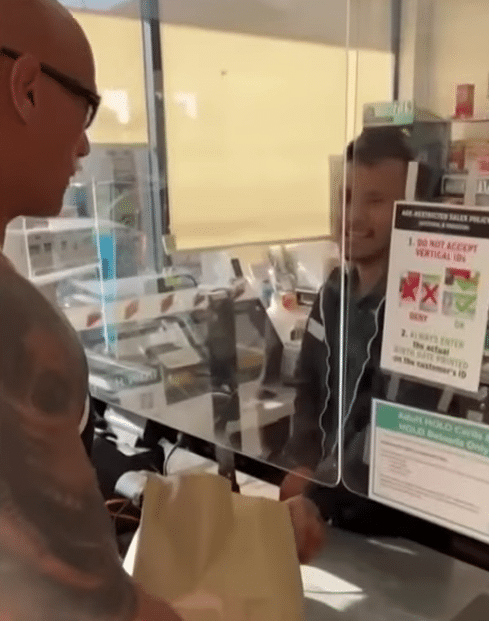 Before going to the gym, he would stop by the 7-Eleven and snag one delectable chocolate bar every day. Now that he's making millions of dollars in Hollywood, he thought it would be good to make amends for his transgressions. He acknowledges that, at the time, he was about 14 years old and "broke as hell."
To everyone's surprise, he suddenly entered the store and purchased practically every Snickers bar they had. But he wasn't done just yet, Dwayne Johnson chose to make the purchases for everyone else while he was there. Everyone was so appreciative that a famous movie celebrity was prepared to cover their groceries.
Tons of Fans Express Interest in a Def Jam Revival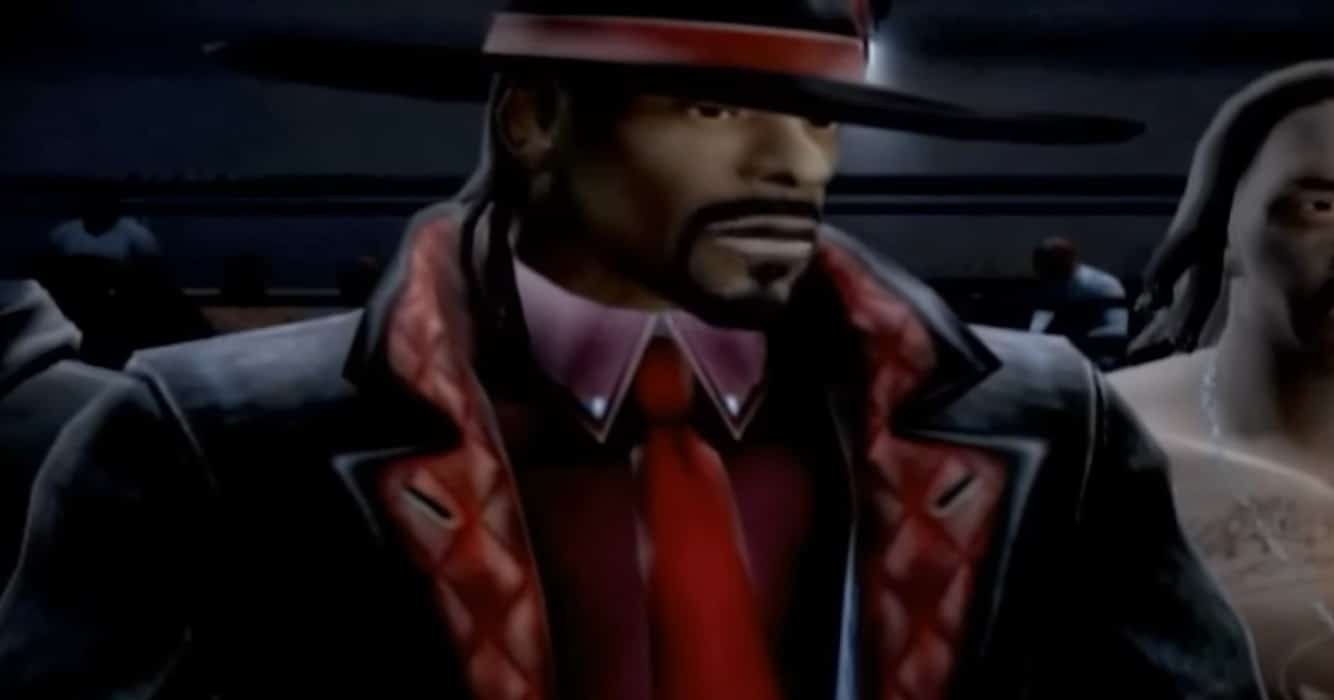 A popular EA series that blended fighting and hip hop has been inactive for some time. Def Jam: Icon, the company's last real fighting game, was released in 2007, but fans have been wishing for a revival ever since.
What They Can Do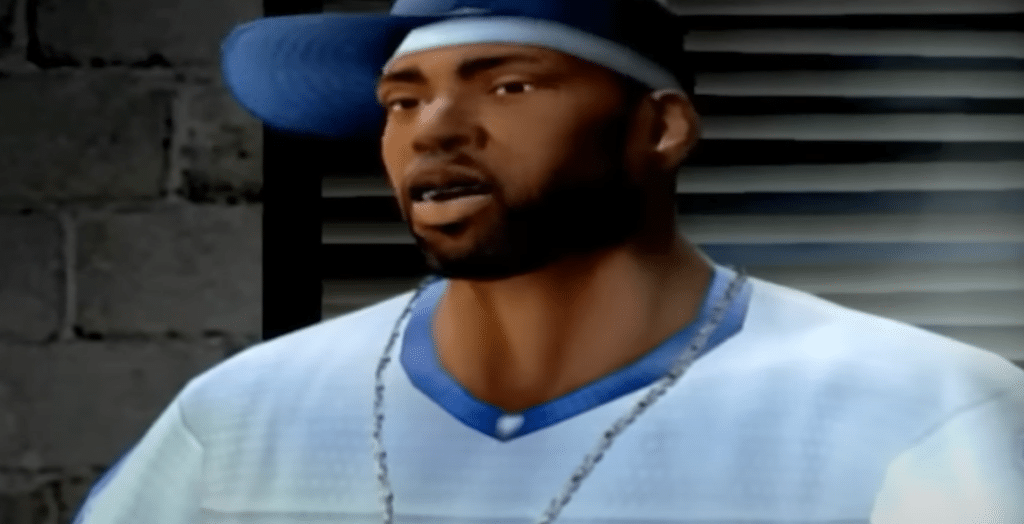 In order to show EA how much support there is for a new installment on contemporary systems, these same devoted fans have now made the decision to take matters into their own hands and start a petition. It's been going very well so far.
Growing Strength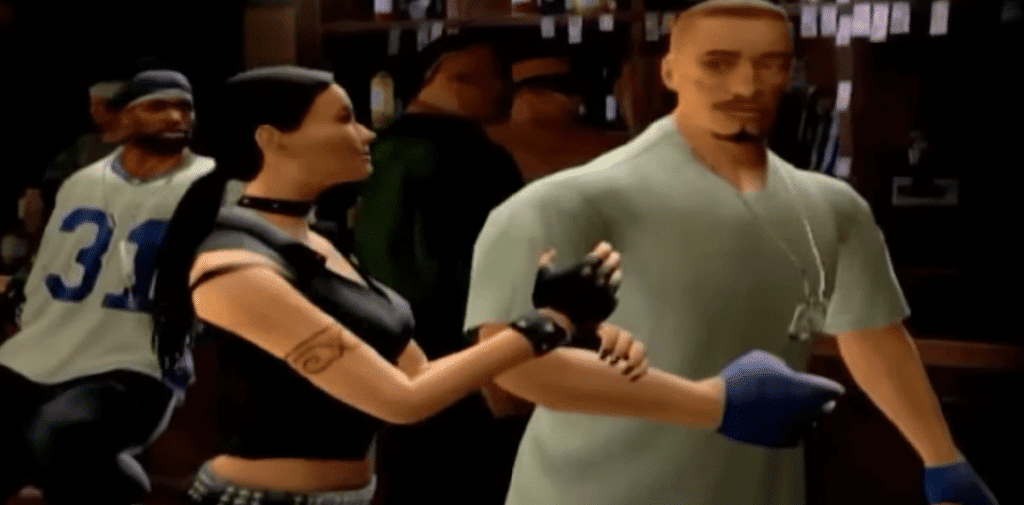 Over 8500 people have signed the petition to see a new Def Jam game on the PS5 and Xbox Series X, which was started by YouTube creator RAH GAMING. Many have also left comments expressing how much they would value the series' return.
Ice-T also joined the Def Jam comeback earlier this year when he requested a Fight for New York revival on Twitter, predicting that it "would be a huge hit all over again." He played a role in the game too, so knowing that he'd likely be open to developing a new installment if the chance presented itself is pretty reassuring.