Even If Two Islands are Only Three Miles Away, Their Time Zones are Nearly a Day Apart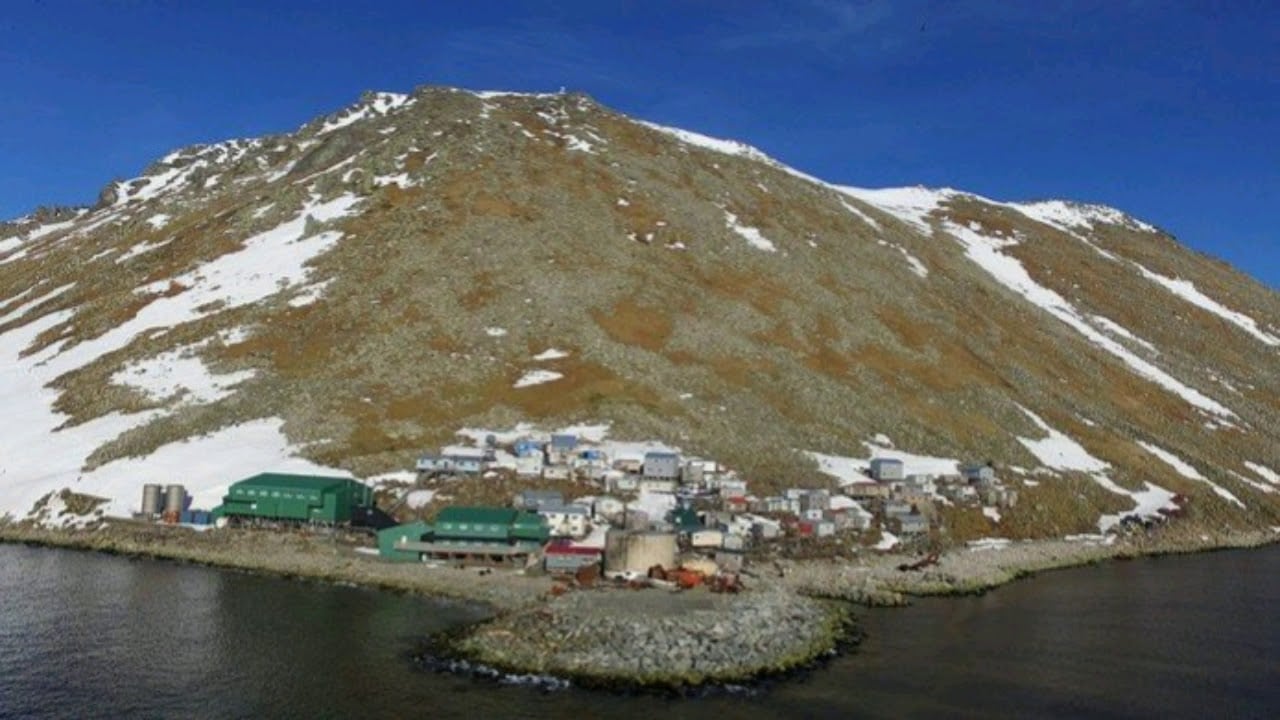 Due to time zones, two islands that are just a short, chilly stretch of sea away are really separated by nearly a whole day.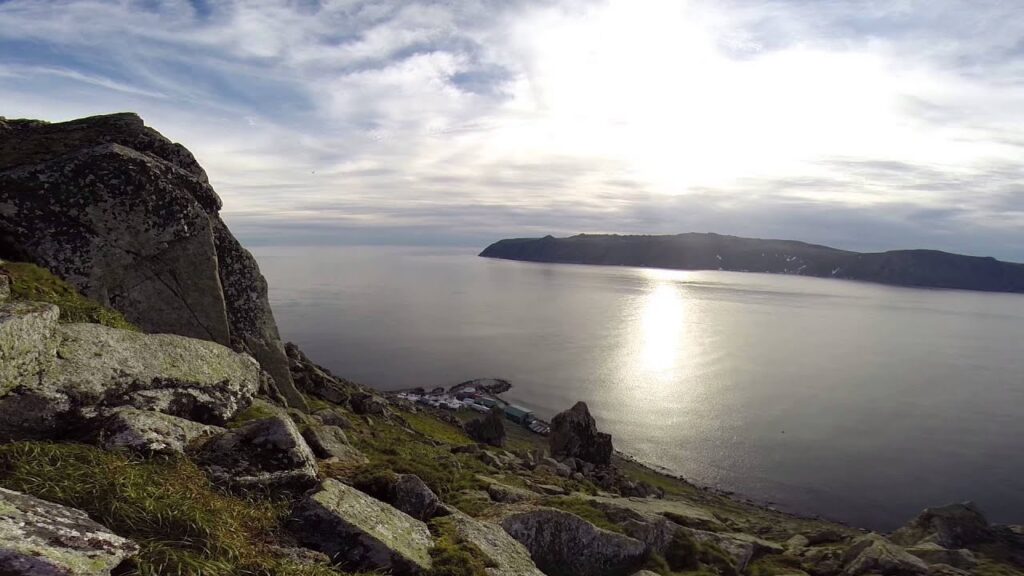 The Diomede Islands
Between Siberia and mainland Alaska, the Diomede Islands are situated in the Bering Strait. The Chukchi Sea is to the north, while the Bering Sea lies to the south.
Although Fairway Rock, 9.3 kilometers (5.8 miles) to the southeast, is likewise an Alaskan territory, it is not typically considered a part of the Diomede Islands. These islands are the farthest north in the whole Pacific Ocean if marginal waters are taken into account.
The distant islands of Big and Little Diomede are where you can actually travel across time, despite your doubts about how it's feasible.
They are situated in the Bering Strait, which separates the US State of Alaska from the Russian region of Siberia, at the top of the planet, therefore bring a huge coat.
The distance between Big Diomede on the Russian side and Little Diomede on the US side is less than three miles, yet because of the International Date Line, there is a time zone difference of 21 hours (or 20 hours at certain times of the year) between the two remote islands.
The International Date Line, a hypothetical line that cuts a zigzag course over the Pacific Ocean, establishes the boundary between one day and the next.
As a result, despite the fact that only a small body of water separates them, Big Diomede is nearly a full day ahead of Little Diomede.
Given that the water freezes over during the winter in the Northern Hemisphere, it could nearly be feasible to travel between the two of them.
At other periods of the year, it could even be able to row or swim backward or forwards from one day to the next.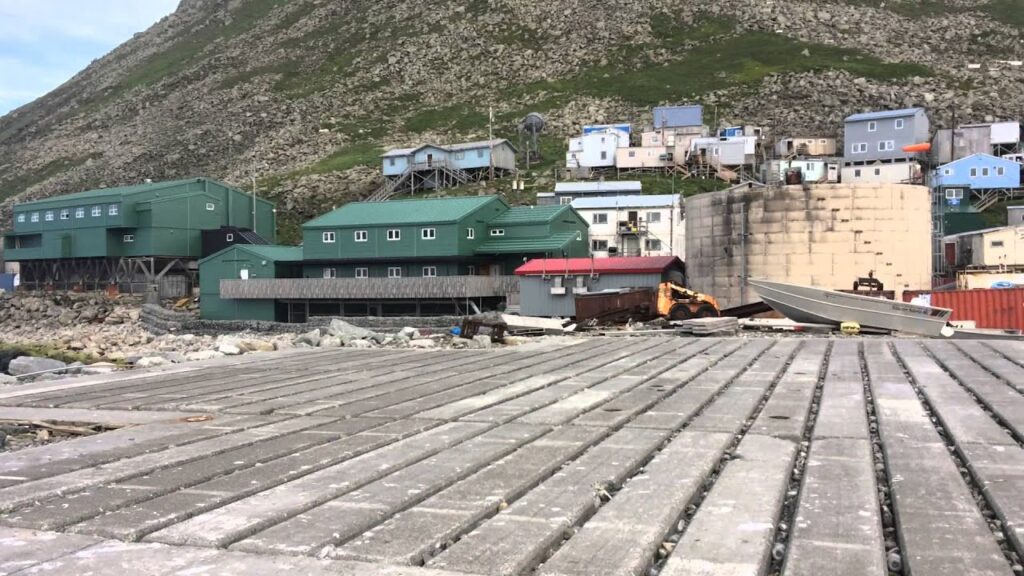 When you get there, will you be jet lagged? That is a foolish proposal, I admit.
To be honest, it would be foolish to try to bridge the distance considering that it is forbidden to go between the two islands because you would be entering Russian territory rather than American territory.
Famously, you would never want to cross the border, at least not without the necessary authorizations.
Additionally, Big Diomede has no inhabitants at all, so if you went from the USA to Russia, you would have very little reason to remain there.
According to the most recent statistics, Little Diomede is home to some individuals, with an estimated 110 persons residing there.
The Greek saint Diomede, who lived in the third and fourth century, is the source of the islands' name.
The Danish-Russian sailor Vitus Bering, who also gave the Bering Strait its name, found them on August 16, 1728, and gave them their name.
You guessed it: Saint Diomede is honored on that day in the Russian Orthodox Christian calendar.
The majority of individuals would never be able to go between the two islands, although American swimmer Lynne Cox managed to do it in August 1987 through the chilly seas.
Even though it was only 2.7 miles, it must have required tremendous endurance and daring to accomplish that achievement.
Instead of submerging oneself in ice water and experiencing this oddity for yourself, it would be preferable to simply be aware that it exists.
For About $200 Million, Justin Bieber Has Just Sold His Whole Music Catalog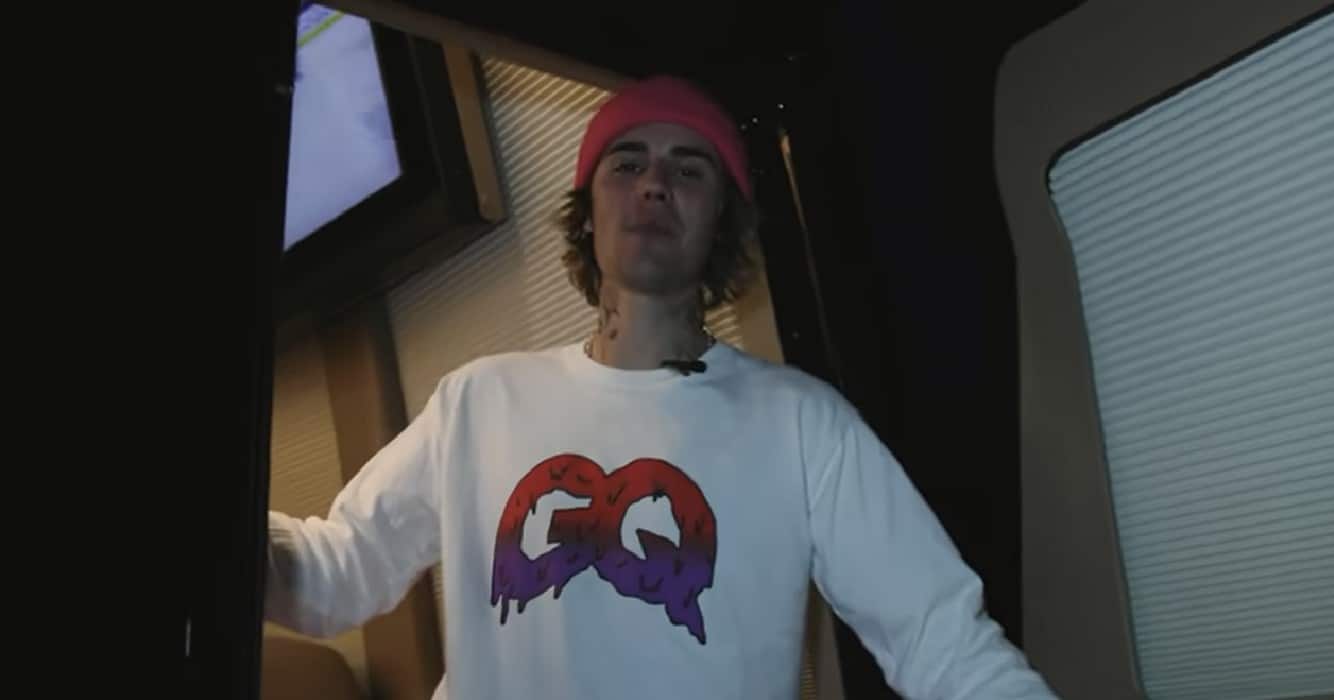 The whole music collection of Justin Bieber was auctioned for USD $200 million. According to Rolling Stone, the pop artist gave the Hipgnosis Songs Fund the rights to his songs. The sizable agreement covers 290 of his works that will be released by December 21, 2021. Therefore, the British investment and song management firm owns all of those beloved classics, such as "Baby," "Love Me", and even "Boyfriend"!
Leaving a Legacy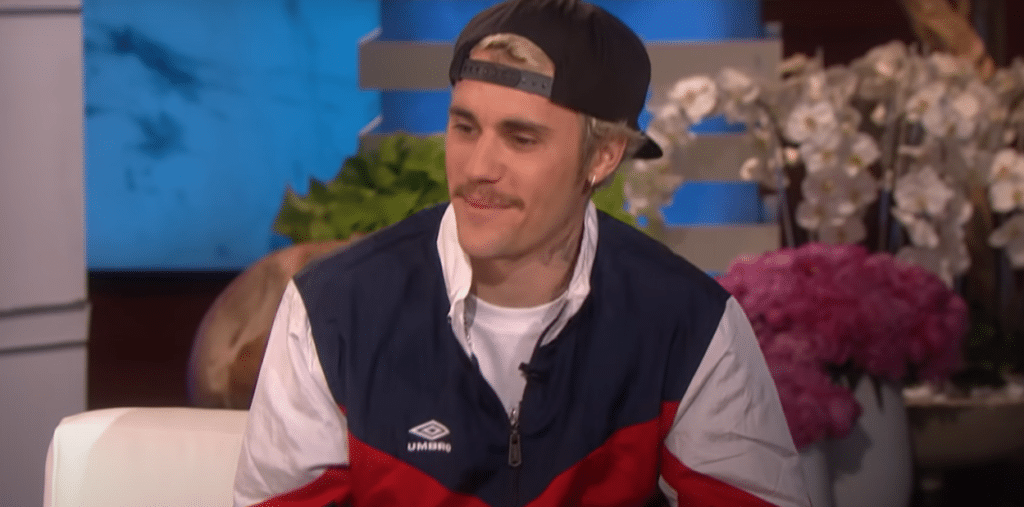 With this agreement, Hipgnosis has acquired a 100% interest in the publishing rights and the artist's portion of the income from the 28-year-master old's recordings, which are still owned by Universal Music Group. Additionally, they are entitled to neighboring rights, which apply to any public performances of his music. Following the announcement of the contract, Scooter Braun, Bieber's longtime manager, said through CNN:  "Justin is truly a once in a generation artist and that is reflected and acknowledged by the magnitude of this deal. For 15 years I have been grateful to witness this journey and today I am happy for all those involved. Justin's greatness is just beginning."
From a Business Perspective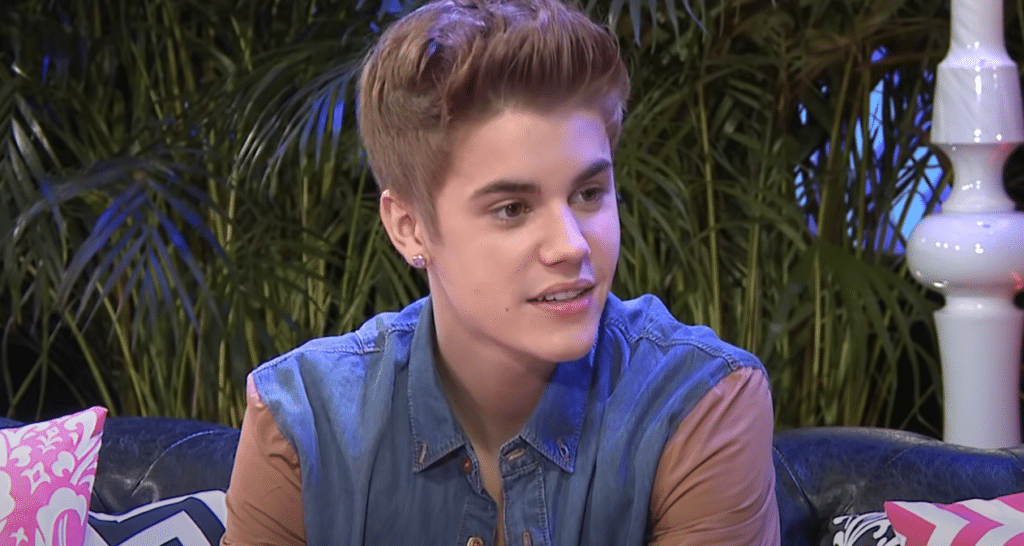 Bieber joins a lengthy line of musicians, including Bruce Springsteen, Justin Timberlake, Motley Crue, Sting, and Red Hot Chili Peppers, who have lately sold their libraries. Bieber is the biggest musician traded for in his generation, surpassing Springsteen, whose catalog was sold for an estimated $550 million. If you have something that's popular, everyone wants to get in on it, according to Cynthia Katz of the legal firm Fox Rothschild, which has handled infamous deals like the sale of Motley Crue to BMG.
Taylor Swift, meanwhile, has chosen a totally different path. In 2019, after Big Machine Records, unknowing to her, sold her masters to her adversary Scooter Braun, the singer fought valiantly to regain creative control, even re-recording six of her first studio albums. She admitted that she made an attempt to repurchase them before the agreement with Braun was signed. Of course, not every singer is in to doing all the same the others do, but there lies the greatness of it all as money is always a powerful tool. A strategic move for singers, but it would be up to them to handle it all and prove their business prowess too!
Perhaps Earth's Inner Core Began Rotating in a Different Direction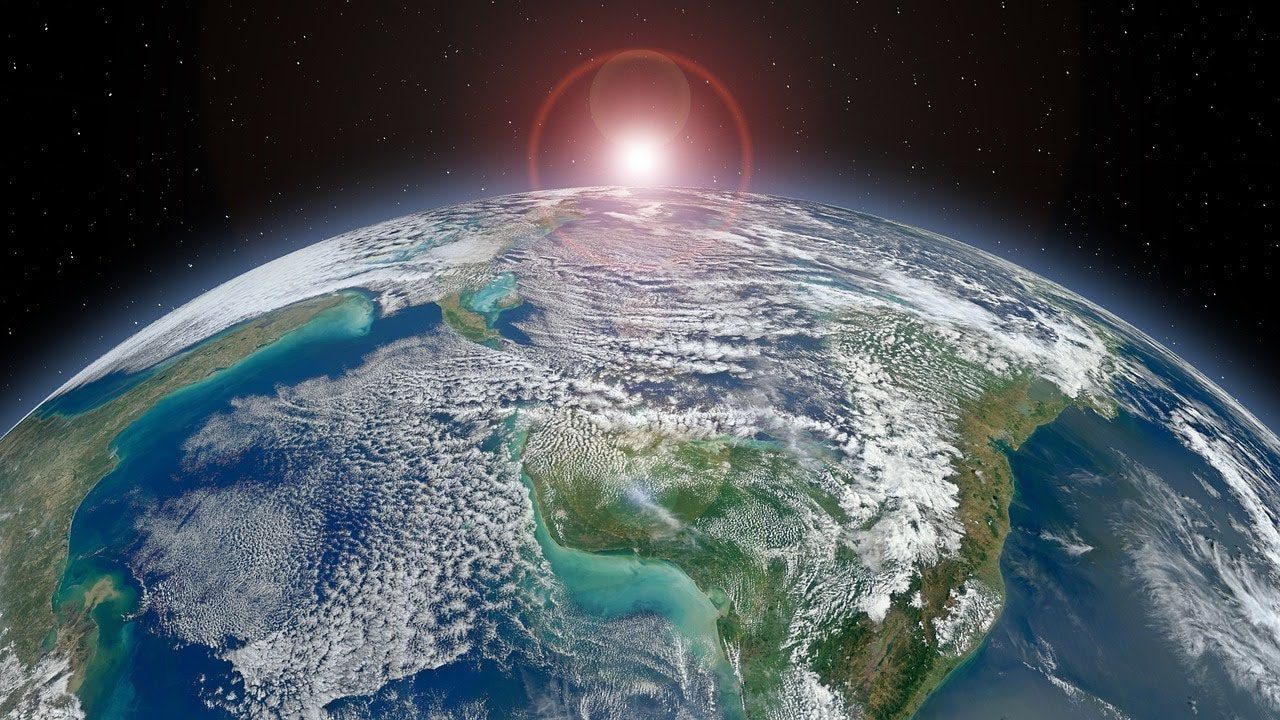 A behemoth may have started to move against us from far below our feet.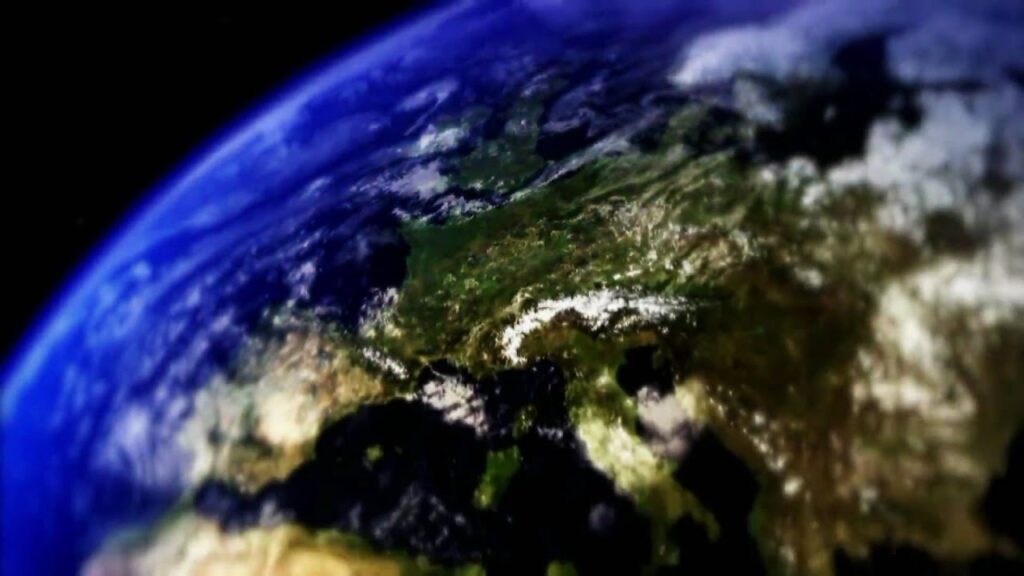 Going Clockwise?
A hot iron ball the size of Pluto that makes up Earth's inner core has ceased rotating in the same direction as the rest of the globe and may even be doing so in the opposite direction, according to research published on Monday.
This "planet within the globe" lies around 5,000 km (3,100 miles) below the surface of the planet we live on and can spin freely because it floats in the liquid metal outer core.
The precise mechanism by which the inner core spins has been a subject of controversy among scientists, and the most recent research is anticipated to be contentious.
The minor changes in seismic waves that are produced by earthquakes or occasionally nuclear explosions as they pass through the center of the Earth are what allow us to learn what little there is about the inner core.
In a recent study, published in the journal Nature Geoscience, seismic waves from recurrent earthquakes over the previous 60 years were analyzed in an effort to follow the inner core's motions.
The inner core's rotation "came to nearly a standstill in 2009 and then turned in the other direction," according to research authors Xiaodong Song and Yi Yang of China's Peking University.
According to them, the inner core swings back and forth in relation to the Earth's surface like a pendulum.
"One cycle of the swing is nearly seven decades", indicating it switches direction roughly every 35 years, they noted.
They claimed that it had previously reversed course in the early 1970s and anticipated the next turn would occur in the middle of the 2040s.
The researchers stated this rotation closely lines up with fluctuations in what is termed the "length of day" — minor differences in the exact time it takes Earth to circle on its axis.
Meet me halfway
There isn't much evidence to suggest that what happens inside the inner core affects us surface dwellers very much right now.
But the scientists asserted that they thought all of Earth's layers, from its inner core to its surface, had physical connections.
We hope that our work may inspire some scientists to develop and test models that see the entire Earth as an interconnected dynamic system, the authors said.
Experts who were not involved in the study voiced skepticism about its conclusions, citing a number of other ideas and cautioning that there are still many unanswered questions regarding the Earth's center.
Seismologist John Vidale of the University of Southern California commented, "This is a really meticulous research by outstanding scientists putting in a lot of data."
But, he continued, "(none) of the models, in my judgment, explain all the data particularly well.
According to studies released by Vidale last year, the inner core oscillates far more fast, changing its orientation roughly every six years. Seismic waves from two nuclear explosions in the late 1960s and early 1970s served as the basis for his research.
According to Monday's findings, the inner core last shifted direction around that time, which Vidale described as "kind of a coincidence."
Hot Debate
Another idea, which, according to Vidale, has some solid evidence, holds that the inner core only considerably migrated between 2001 and 2013 and then remained in place after that.
In contrast to the 70 years that the most recent study suggested, geophysicist Hrvoje Tkalcic of the Australian National University has released research that suggests the inner core cycle occurs every 20 to 30 years.
Because they explain the observed data but are not necessary for understanding the data, Tkalcic said that all of these mathematical models are most likely erroneous.
The geophysical community will be split by this discovery, and the subject will continue to be debatable.
Seismologists, in his words, "examine the inside organs of patients' bodies with subpar or restricted technology," just like doctors do.
He noted that since we don't have a CT scan, "our vision of the inside Earth is still fuzzy," and that there would be more surprises in store.
That could cover more information on the hypothesis that the inner core may have yet another iron ball inside of it, similar to a Russian doll.
Vidale declared, "Something's occurring, and I think we're going to figure it out."
But it may take ten years.
Buddhist Monk Who was Discovered to be the "Happiest Person Alive" Divulges the Key to Happiness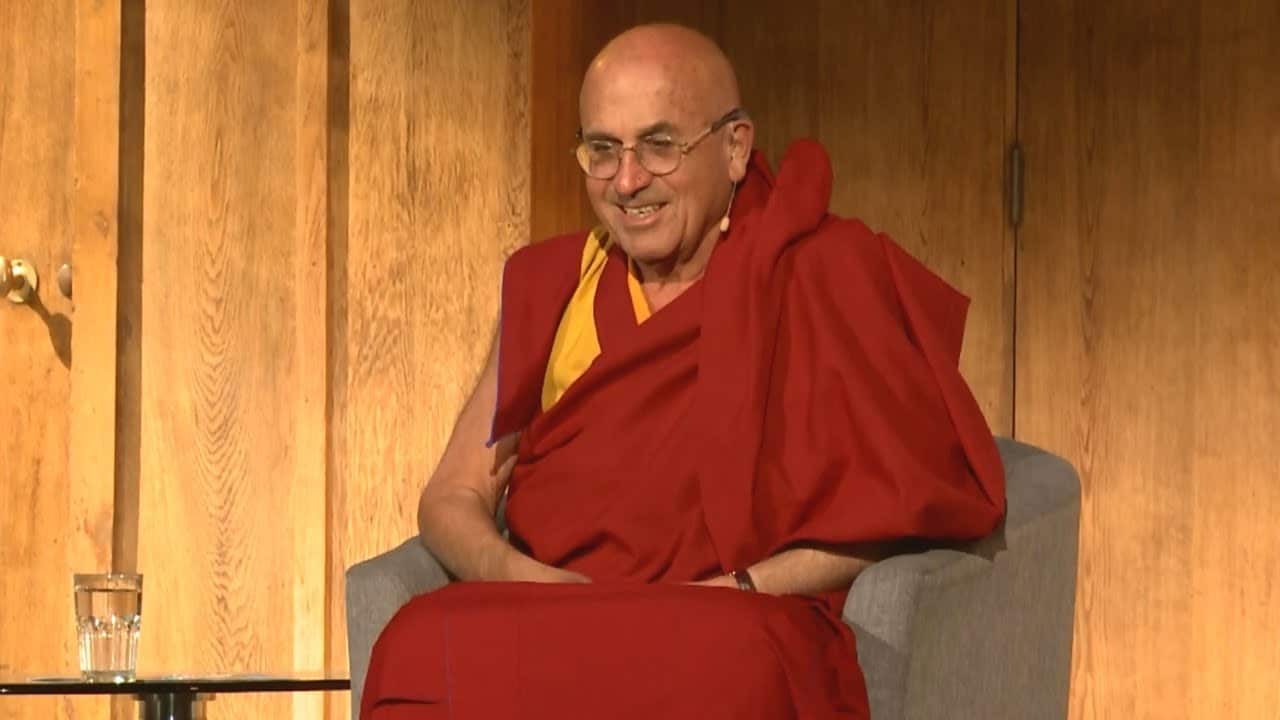 The "happiest person alive," a Buddhist monk, has revealed his formula for happiness.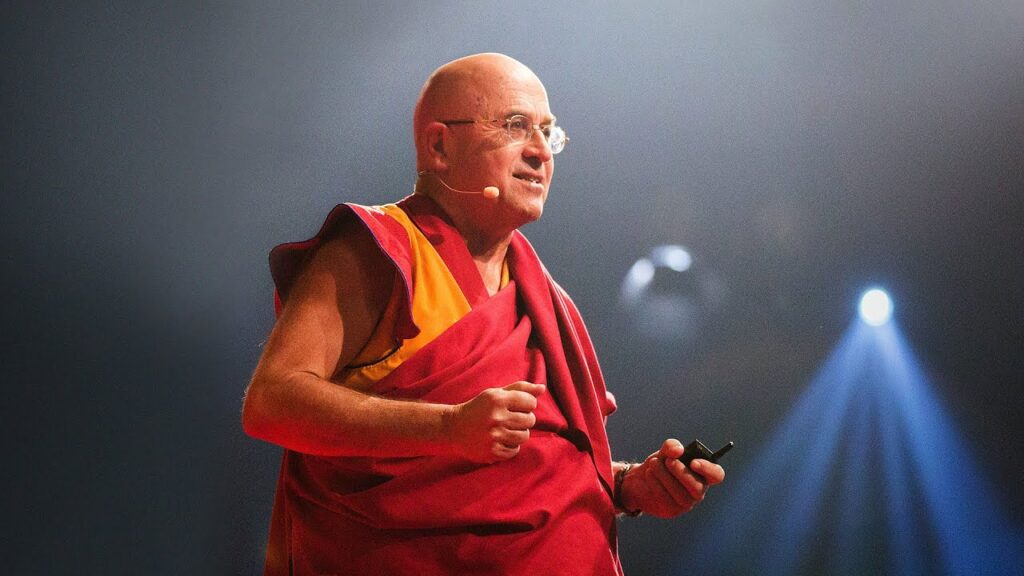 Ironic as it is, it seems true.
The most sought-after object on the globe is probably the secret to happiness. Some people think that love is the answer, while others think that owning a Tesla or skydiving are better options.
But anyone who has reached their life goals only to discover they're still not happy will be fully aware that those positive emotions must originate from inside.
Ironically, it appears when you least expect it.
Just ask Matthieu Ricard, a former scientist from France who abandoned his profession and relocated to the Himalayas to become a Buddhist monk after receiving a PhD in molecular genetics.
The 76-year-old, who meditates for hours on end, was named the "happiest person alive" following a lighthearted study by the University of Wisconsin.
The monk's skull was connected to 256 sensors by neuroscientists, and they learned from this that during meditation, Ricard's brain produced gamma waves at previously unreported levels associated to awareness, attention, learning, and memory.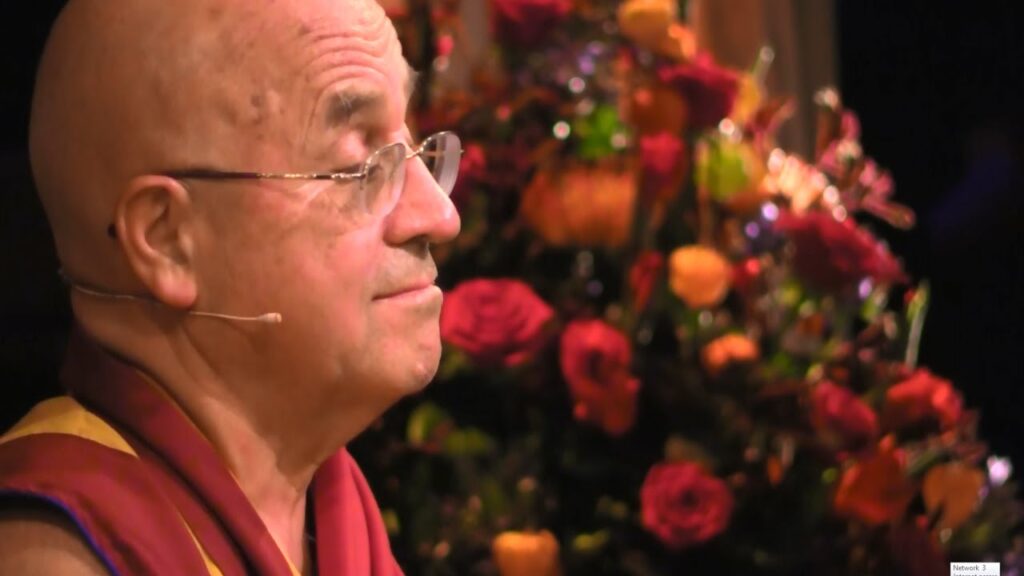 The scans also revealed unusually high activity in the left prefrontal cortex of his brain compared to the right, indicating that he has a heightened potential for happiness and the reverse for negative.
In other words, he has some knowledge of the key to a happy existence, and with his practices in mind, he is more than pleased to impart his knowledge to the rest of humanity.
Back when he spoke to Business Insider at the World Economic Forum in Switzerland, he emphasized how crucial it is to cease thinking selfishly.
"It's not moral grounds, it's just that me, me, me all day is really stuffy," he added.
And it's quite depressing because you see the entire world as a threat or a possible source of interest to you.
Aspiring towards "benevolence" is what Ricard advises doing if you want to be happy.
It is a really healthy state of mind that is favorable to flourishing, he added, "if your mind is filled with compassion, you know, the enthusiasm and solidarity."
Therefore, you are in a lot better mental condition than you were before. It has also been demonstrated that your body will be healthier. Additionally, others will see it favorably.
Let's give it a go.
Of course, humans are predisposed to live an individualistic existence in society, particularly in the western world.
Our brains are frequently racing and scanning for problems, but that doesn't mean we can't improve things with a little time and effort.
Ricard continued, saying: "We may constantly raise [our degree of happiness] by mental training.
"It resembles running. I might run a marathon if I train. Even if I may not win an Olympic gold medal, there is a significant difference between training and not training. Why then shouldn't the mind be affected by that?
There is a belief that virtues like kindness, focus, emotional stability, and resilience can be learned.
The cheerful guy himself has shown how individuals may accomplish this using a straightforward approach, provided they don't have a significant mental disease, in which case it's crucial to seek expert assistance.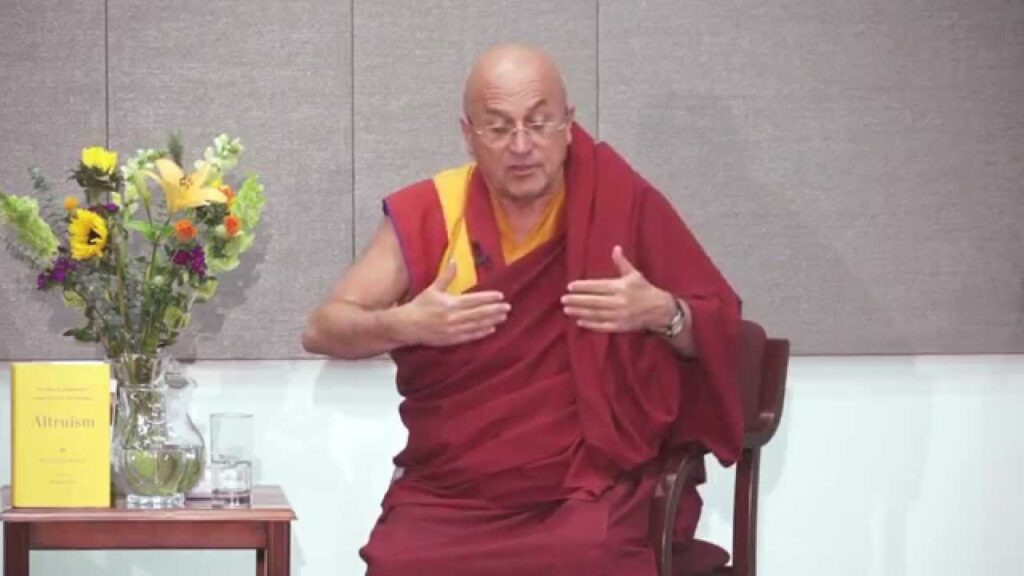 He advises contemplating cheerful thoughts for 10 to 15 minutes each day; no, we don't imply exacting revenge on your adversaries.
Try to imagine doing something kind for someone else; even just recalling a happy memory from your past would do.
Long-term mental advantages from focusing on these good feelings may be attained by giving them more time than a few seconds, and results can be shown in as little as two weeks.
And if you persist in this behavior over an extended length of time, well, we saw what happened to Ricard. He didn't suddenly start living the happiest life.