Consumers and Fans are Baffled as They Try to Remember if Sour Cream and Chives was an Actual Pringles Flavor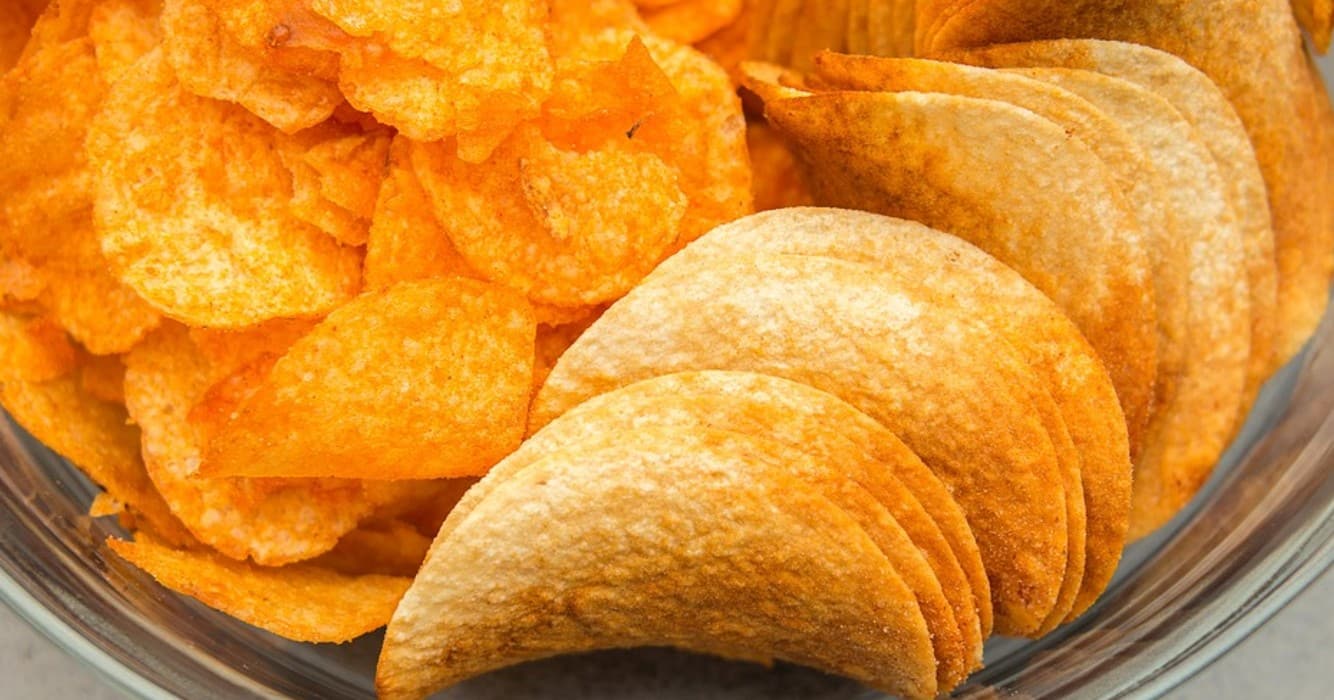 Social media is flooded with snackers debating whether the name of the green Pringles tube has changed. But, a contentious discussion about whether the name of the green Pringles tubes, "Pringles Sour Cream & Onion," has changed has erupted among crisp devotees on social media. The argument was triggered when a number of crisp crunchers raced to sites such as Reddit and TikTok to argue the green tube did previously have a different name.
Official Statements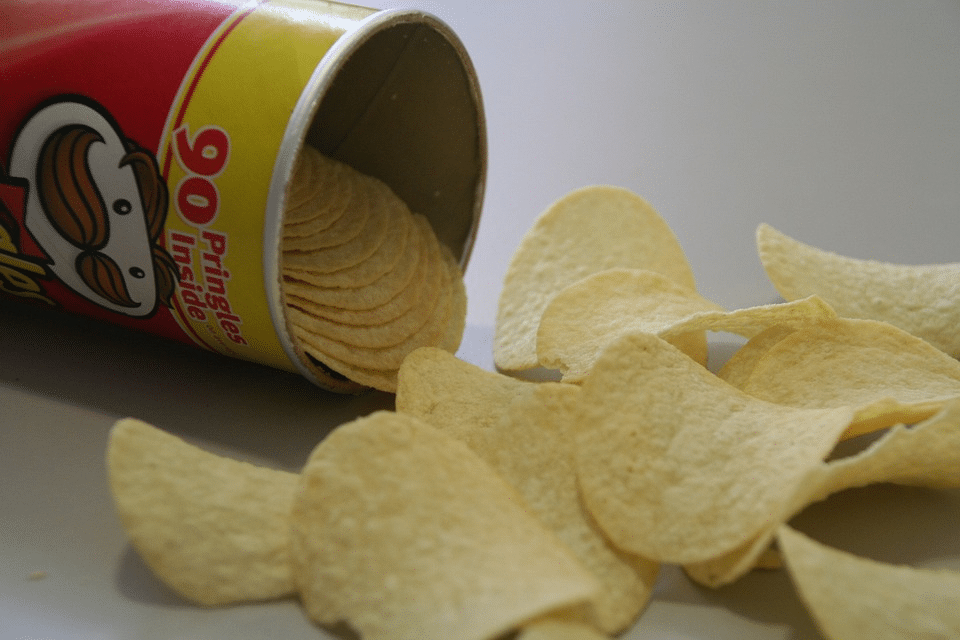 The Pringles devotees acknowledged that they were perplexed because they couldn't discover any internet proof of the name change. The green crisp tube is definitely labeled "Pringles Sour Cream & Onion," and the company's website states this in its description: "Pringles Sour Cream & Onion crisps are the perfect combination of green onion taste and savory sour cream flavors certain to satisfy even the most intense of cravings.
Setting the Record Straight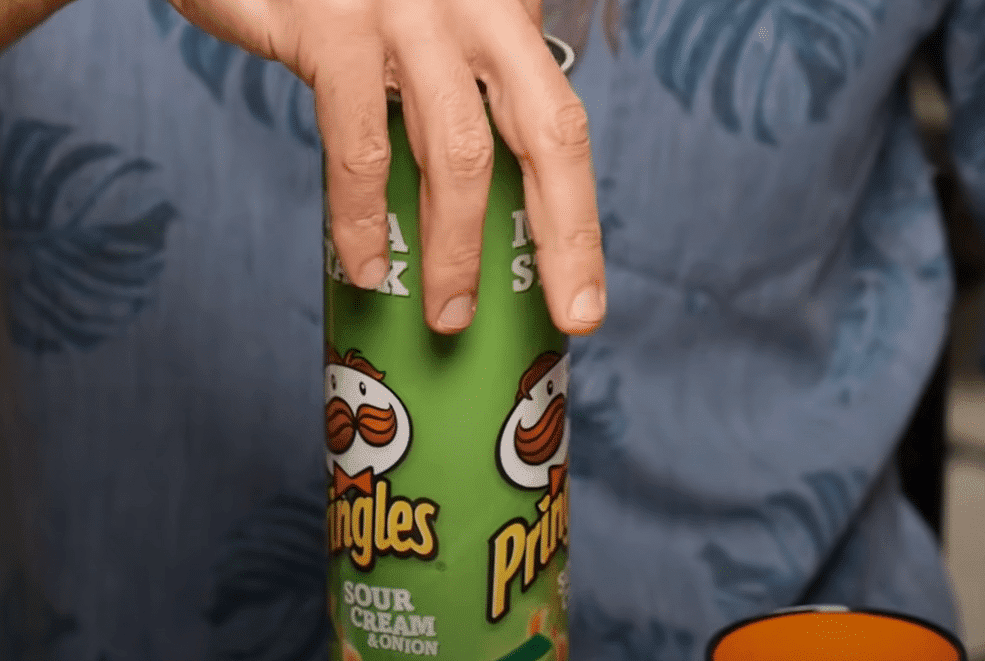 A social media user reportedly contacted Pringles to put an end to the argument, as they reacted to a Reddit post. The statement reads:  "Pringles used to market a flavor variety in the UK called Sour Cream and Chive and sometimes our consumers use the name of this flavor variety when making inquiries or referring to our currently available Pringles Sour Cream and Onion flavor."
While the debate is still ongoing to know what the flavor really is, fans have kept going back and forth about it all over the internet. But what could really set things straight is if Pringles themselves would set the record straight and come up with a recent statement and address all those concerns. Needless to say, this may be something small when we're talking about huge companies and lots of economies to tackle too, but perhaps in time, this issue would grab the attention of the higher ups of Pringles. And maybe then, we could all get an answer of what that tasty flavor really is.
Looks like you have blocked notifications!
Chris Brown: Entangled in a $2 Million Lawsuit Over Unsettled Popeyes Chicken Loan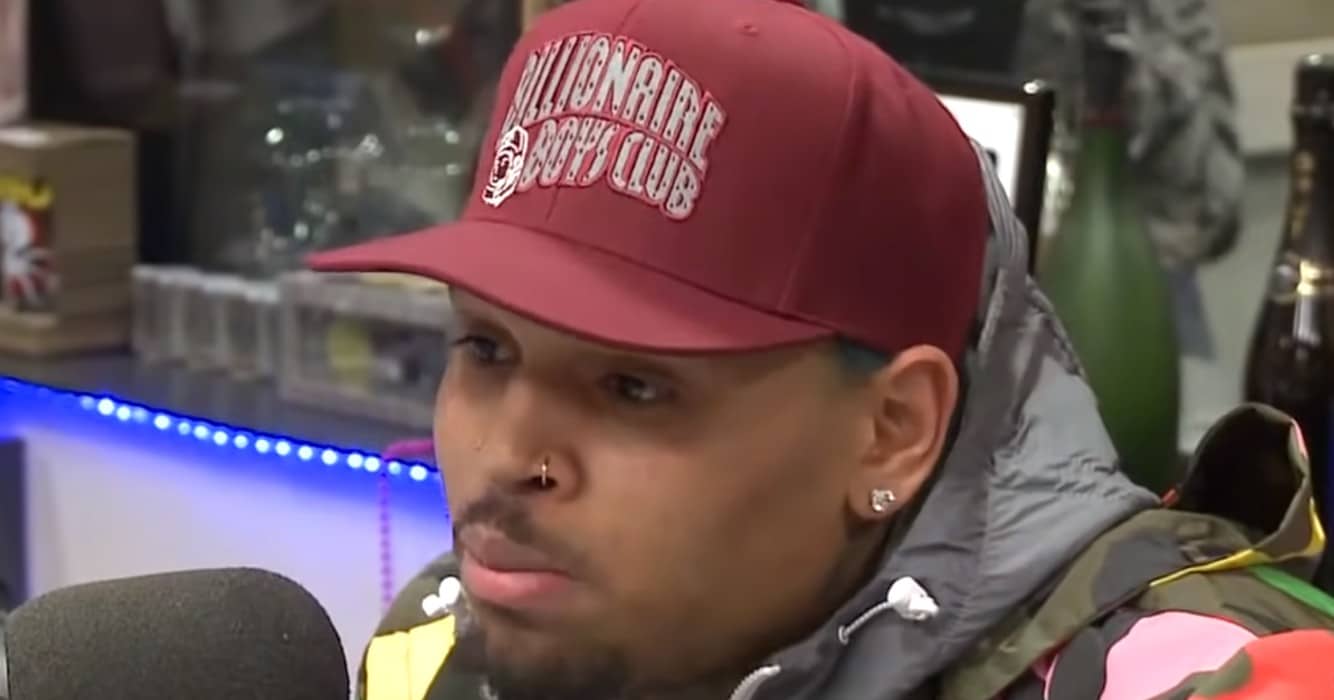 The well-known R&B musician Chris Brown, who has amassed a number of hits to his credit, is currently involved in legal issues after being served with a $2 million lawsuit. A well-known fast-food company, Popeyes Chicken, is allegedly involved in the case because it claims that Brown failed to pay back a loan obtained for that project.
More Legal Battles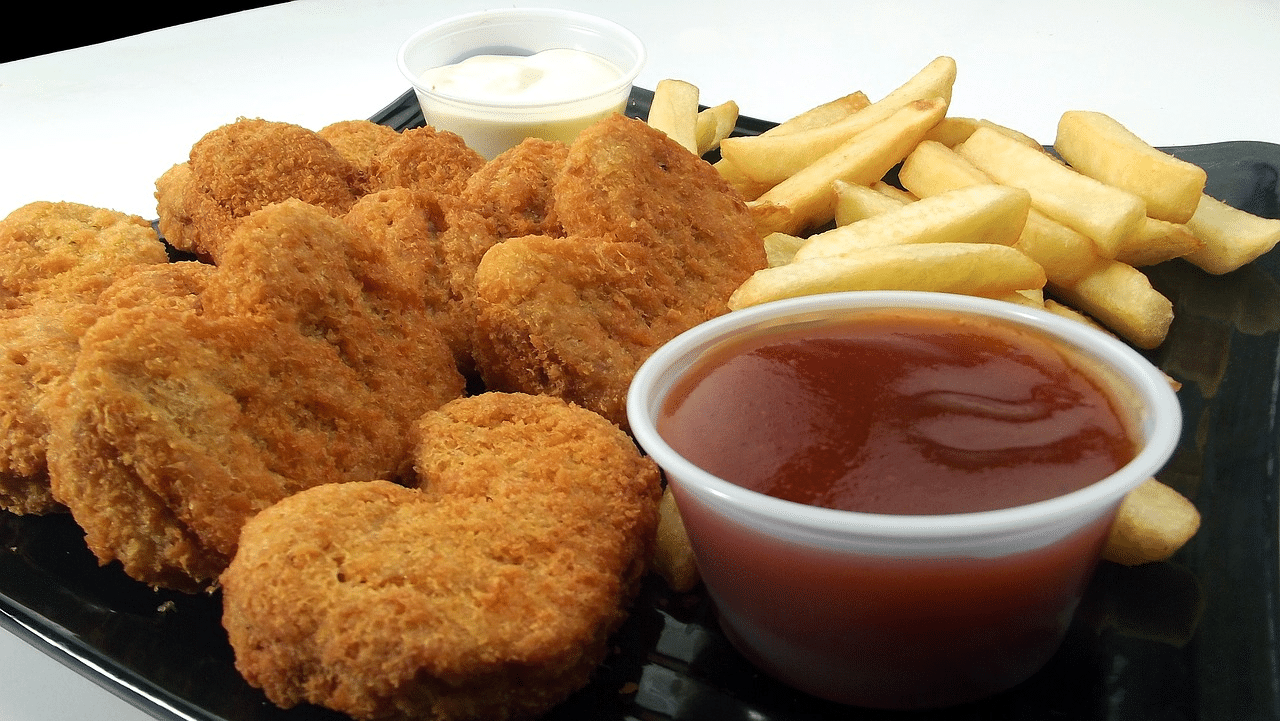 According to reports, the legal dispute centers on a loan Brown obtained to help him conduct business with Popeyes Chicken. This well-known chain is well-known in the fast-food market for its Southern-style fried chicken. There are still few information available regarding the precise nature of the business relationship or cooperation between Chris Brown and Popeyes. Chris Brown, who already draws media attention, is currently in the news because of this hefty outstanding loan. The size of the lawsuit suggests severe legal penalties and significant financial consequences for the artist. His reputation and career could be tarnished by this legal entanglement, which would draw unwanted attention and have an impact on his professional engagements and sponsorships.
Reactions from Fans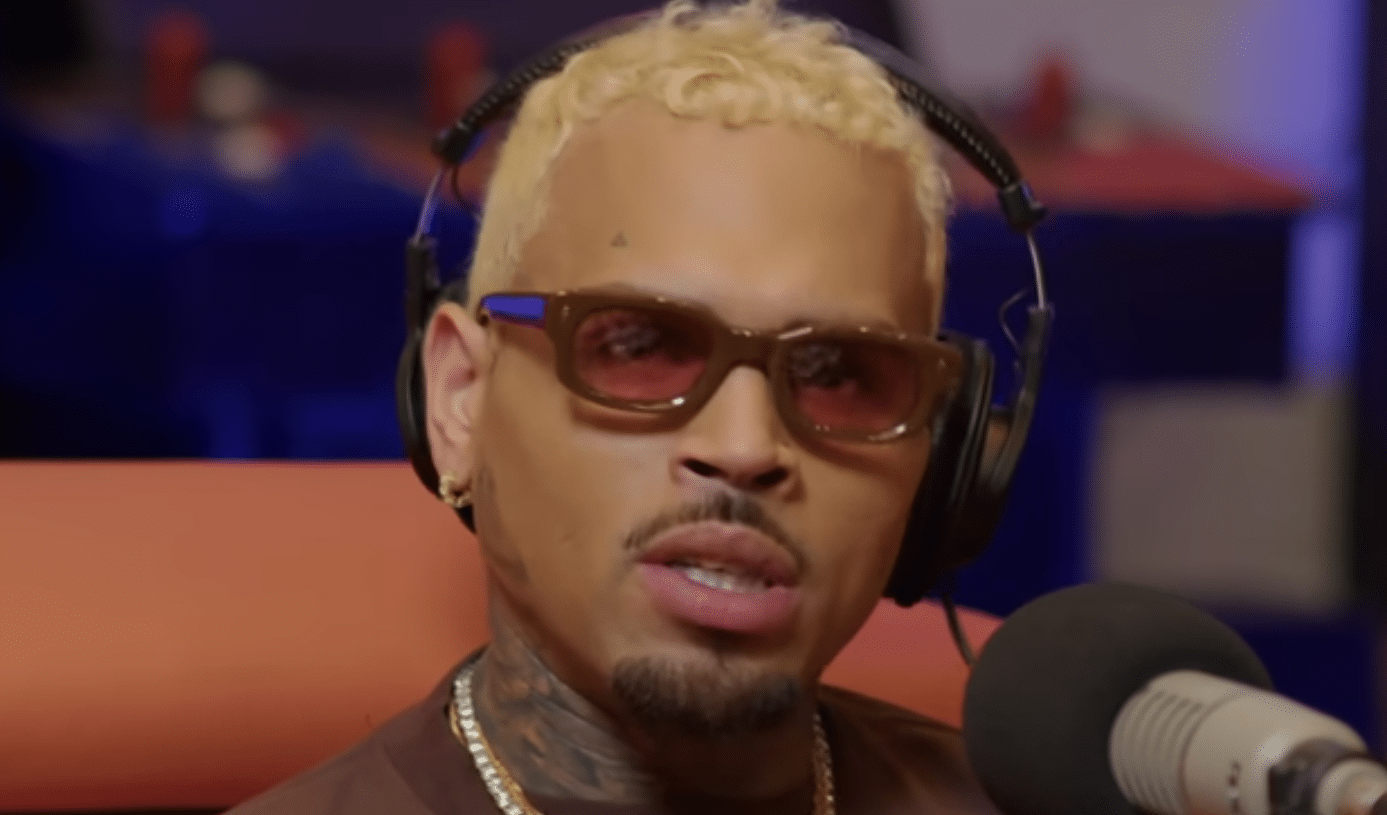 There have been a variety of responses from the general public and Chris Brown's fan base to the news of his lawsuit. While some express displeasure and worry over the singer's ongoing legal issues, others are offering their support in the hopes of a just resolution to the conflict. Increased interest in the lawsuit's conclusion is being fueled by the conflicting viewpoints and continued media discussion.
Chris Brown's involvement in a $2 million lawsuit for a debt tied to Popeyes Chicken that hasn't been addressed adds yet another layer of controversy to his already turbulent career. It will be interesting to see how this case affects his career and public perception as the judicial process progresses. The circumstance shows the ongoing public and media scrutiny that comes with fame as well as the interconnectedness of celebrity lifestyles and legal disputes. Fans and onlookers will be keenly following Chris Brown's progress through this legal situation as they wait for the verdict, again symbolizing the difficulties of living in the spotlight.
Looks like you have blocked notifications!
"Welcome to Good Burger 2!" – The Teaser Trailer That's Got Fans Buzzing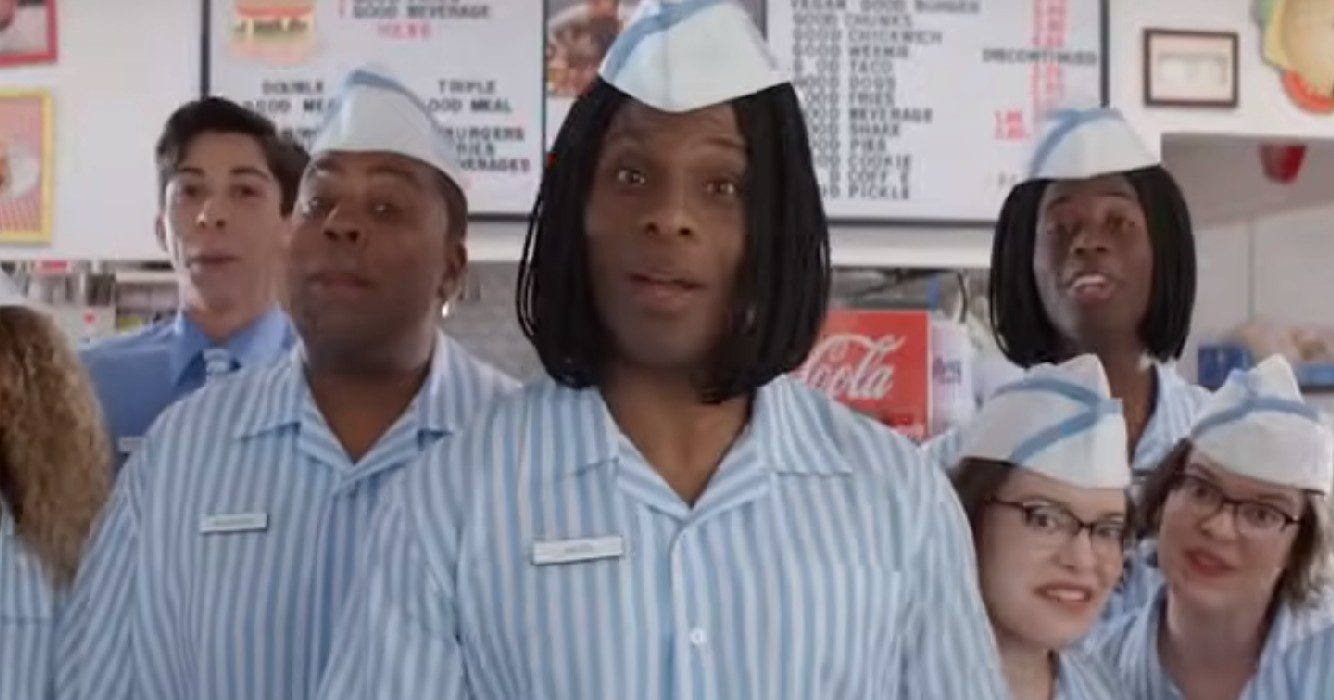 Fans of the fast-food comedy romp will soon be given another helping, 25 years after the cult classic "Good Burger" first debuted in theaters. Recently released, the first teaser trailer for "Good Burger 2" has gone viral on the internet. Here's a glance at Ed, Dexter, and the world of crazy burger pranks in their exciting comeback.
The Secret of the Sauce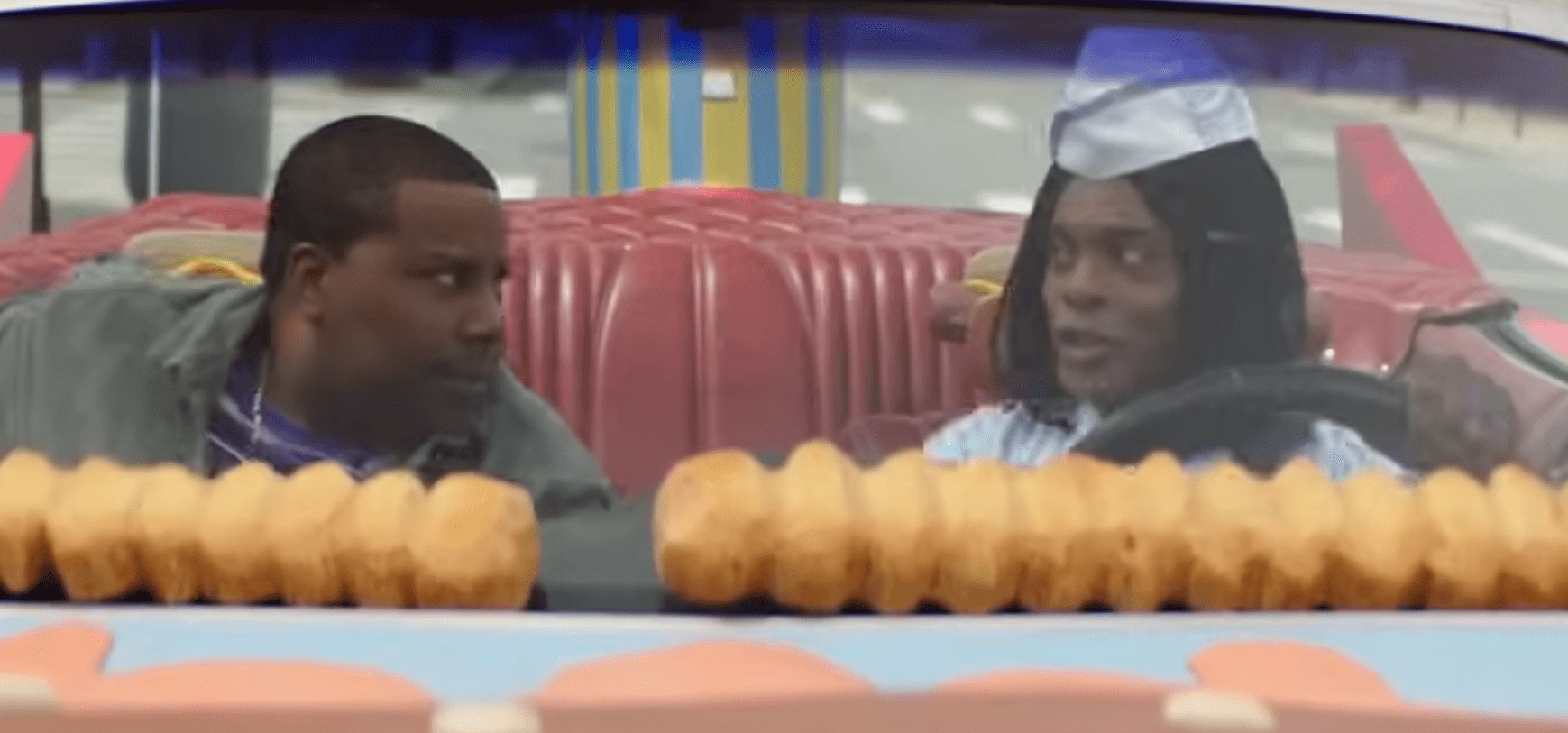 The eccentric appeal and catchy one-liners of the "Good Burger" world have always drawn people in. Just that, along with a hint of nostalgia, is what the latest teaser teases. For those who grew up in the 1990s, seeing recognizable faces again wearing the recognizable Good Burger uniforms and surrounded by the restaurant's neon lights has undoubtedly sparked a flurry of memories. To bridge the gap between the two decades and guarantee that the original's spirit is preserved, the teaser deftly intersperses clips from the old movie.
New Movie, More Laughs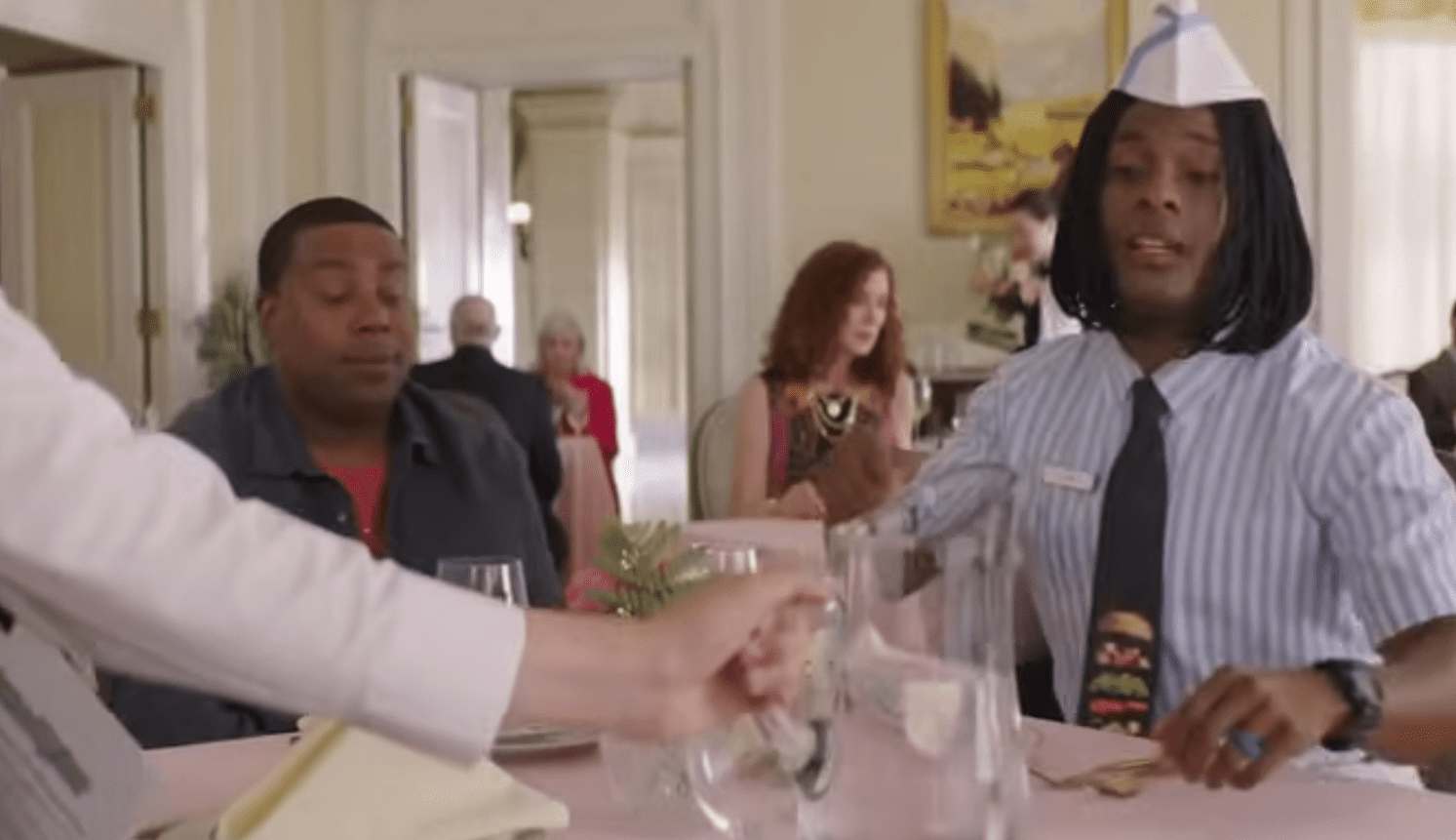 There are clues of contemporary difficulties the Good Burger team can encounter in the teaser, even though it doesn't reveal much. Potential narrative points include the emergence of veganism, social media influencers, and perhaps rivalry with technologically advanced burger places. Fans, however, need not worry because this sequel appears to have retained much of the hilarious brilliance that characterized the first.
The dynamic combination that everyone has been dying to see reunited, Kel Mitchell and Kenan Thompson, who were the stars of the first movie, stand out in the teaser. Even in a few little snippets, their chemistry is evident. Unquestionably, the biggest appeal for both old and new fans is their return to the big screen in these famous roles. The "Good Burger 2" teaser trailer has successfully accomplished its goal of piqued interest. One thing is certain: the enthusiasm and hype around this movie are as scorching as a Good Burger patty on a hot grill. Fans are impatiently awaiting additional glances or information regarding the sequel. The final days are now officially down until the premiere!
Make sure you check out that teaser trailer right here!
Looks like you have blocked notifications!
Andrew Zimmern's Journey From "Bizarre Foods" Host to Culinary Maestro of Exotic Delights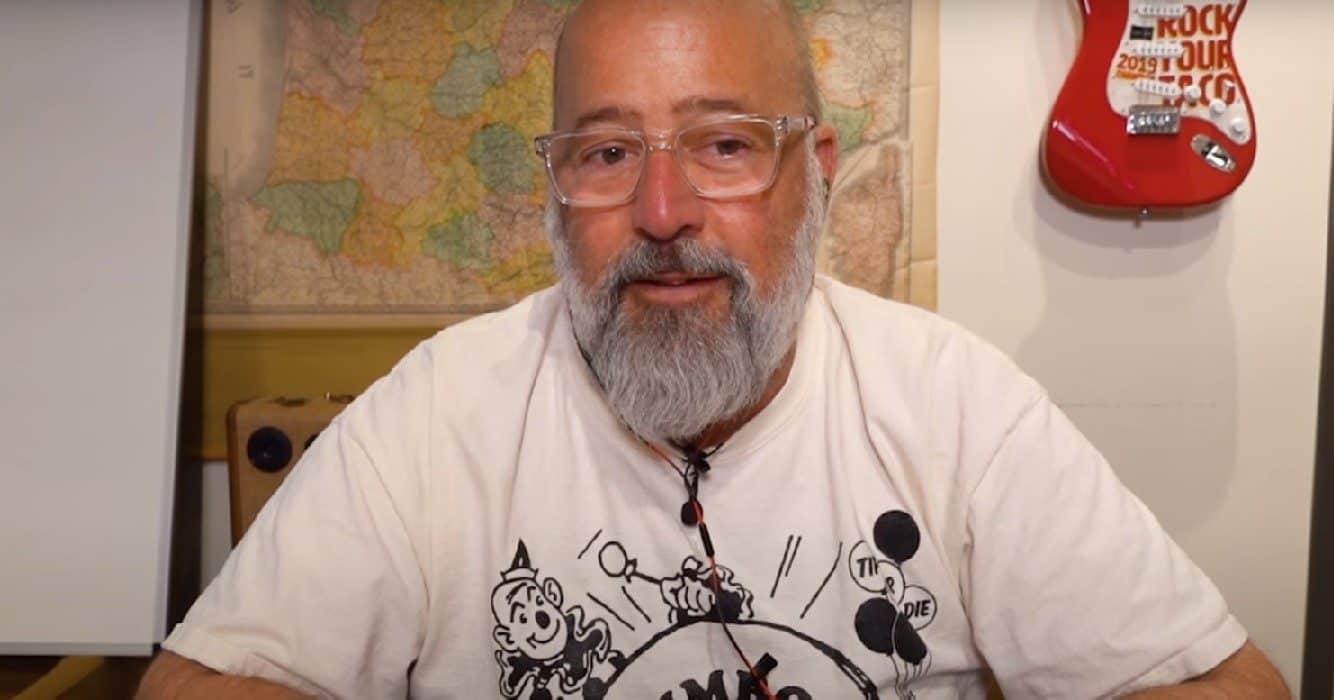 For many people, the name Andrew Zimmern conjures up images of the adventurous traveler, bravely sampling the world's most peculiar foods on "Bizarre Foods." However, over the years, Zimmern has gracefully transitioned from the audacious TV host to a culinary virtuoso, masterfully creating dishes that are as exotic as they are delicious.
A Journey Into the Bizarre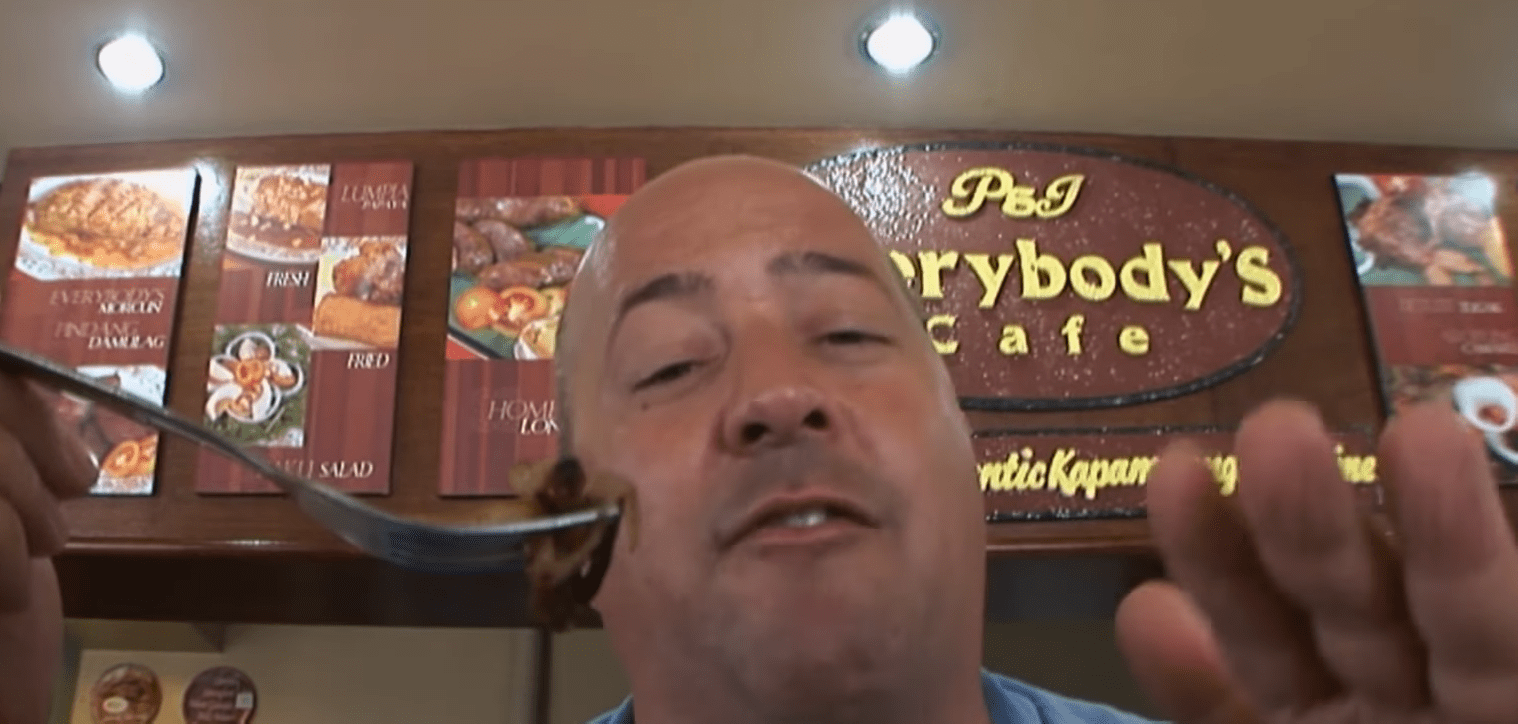 The unusual food options that Zimmern explored in the first season of "Bizarre Foods" captivated and occasionally repulsed viewers. Zimmern has an obsessive enthusiasm for learning about civilizations through their meals, from insects in Asia to native dishes in South America. He didn't merely go for shock value in his approach. Instead, it was a sincere investigation of other eating cultures and a celebration of gastronomic variety.
The Evolution of a Culinary Perspective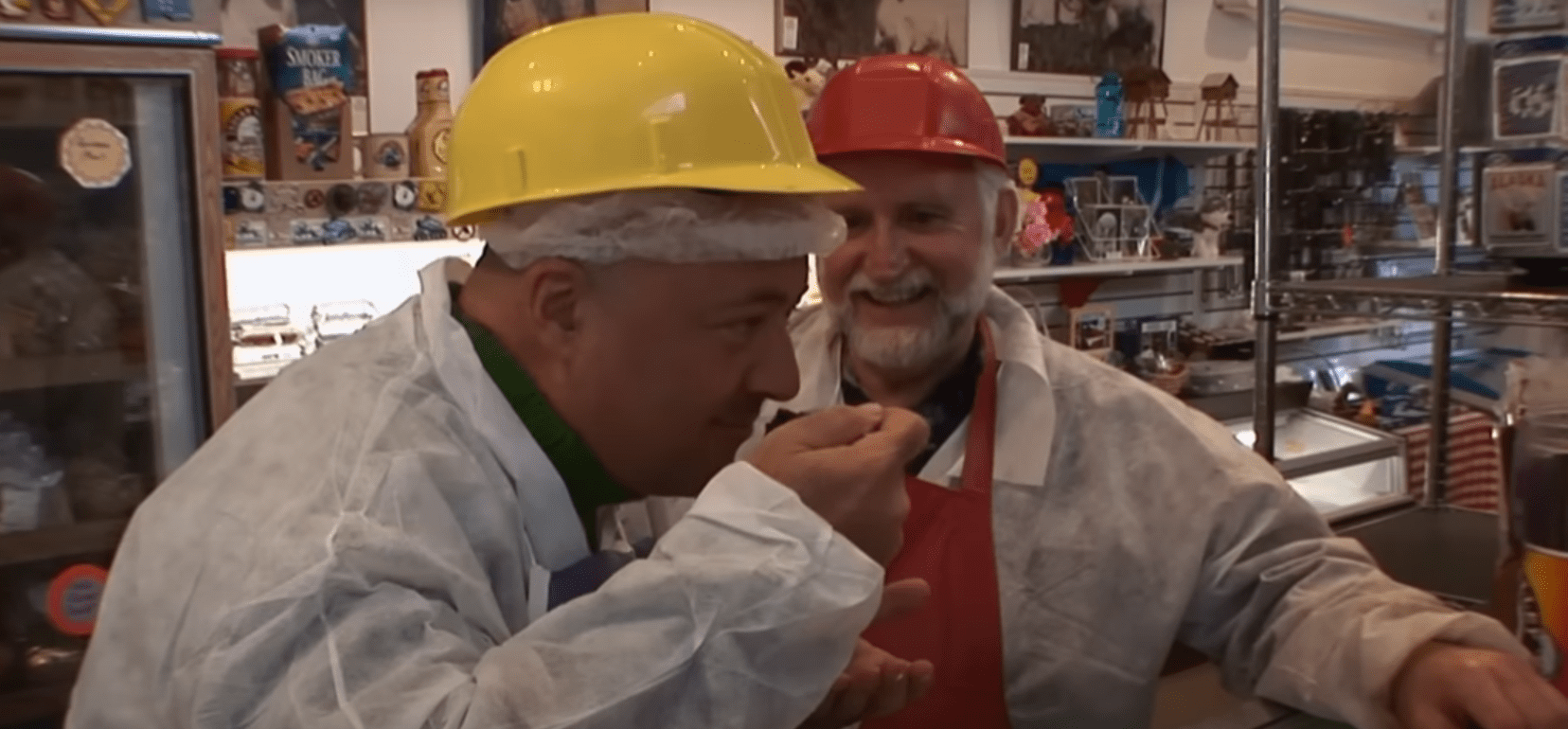 Zimmern's culinary journey has evolved, and "Bizarre Foods" was simply one part of it. Nevertheless, it surely helped push Zimmern to global renown. Zimmern's love of food did not diminish after the cameras stopped recording. As opposed to that, it changed course. He dedicated himself to the craft of cooking, focusing not only on the weird and unusual but also on developing dishes that drew on his extraordinary culinary abilities and broad knowledge of the world's cuisines. At the confluence of exploration and exquisite dining today, Andrew Zimmern stands. He creates dishes that combine several cultures, tastes, and textures by drawing from his experiences. They are more than just "bizarre"; they are a medley of fascinating, delectable, fantastic, and unusual ingredients.
For Zimmern, creating a meal involves more than just tasting; it also involves grasping the essence of each item and applying it to compose a harmonious whole on the plate. His creations are evidence of his conviction that every culture has something extraordinary to bring to the world's culinary scene. The transformation of Andrew Zimmern from the "Bizarre Foods" host to a renowned chef highlights a fundamental reality about food: it is a universal language that crosses boundaries, tells tales, and fosters life-changing experiences. As Zimmern pushes culinary frontiers, he serves as a reminder of the delectable and enormous world that is just waiting to be discovered.
Looks like you have blocked notifications!