A never-before-seen photo of the Queen has been revealed by the Royal Family in advance of today's state funeral (19 September).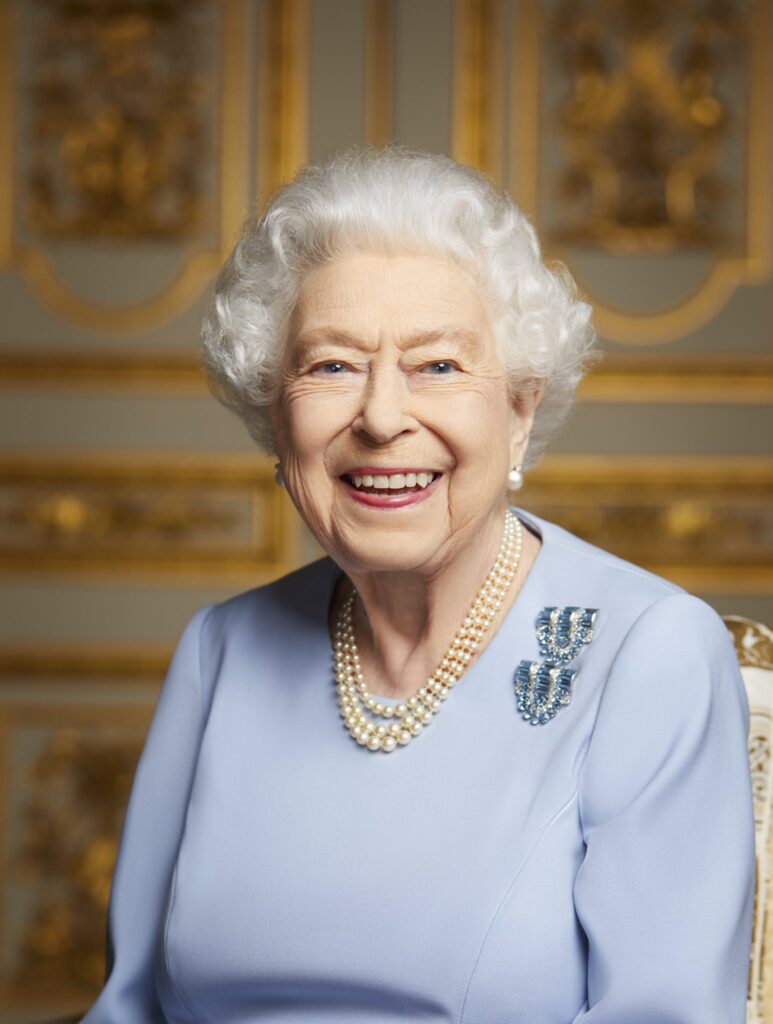 The image of the queen, who is smiling in it, was posted late last night by the household's official Twitter account. It was taken during the monarch's Platinum Jubilee earlier this year.
The queen as seen in the photograph that she is wearing a sky-blue dress, with pearl earrings and a necklace as well as brooches to match her stunning, and elegant poise. The jewelry were given to her by King George VI. The photo is taken at Buckingham Palace.
The caption for the picture reads: "An additional image has been made public in advance of Her Majesty The Queen's State Funeral.
"As the first British monarch to achieve this milestone, the picture was taken to commemorate Her Majesty's Platinum Jubilee.
"Tomorrow, millions will come together to commemorate her remarkable life."
We Miss You, Queen.
More than 115k people have liked the picture, and there have been hundreds of comments from royalists all across the world.
"My heart is heavy. I miss you, Your Majesty. Rest in peace, my darling Queen Elizabeth II," one person remarked.
Someone else said, "I was in London for the #PlatinumJubilee weekend… what a beautiful time I had been down there for such a major event in British history on that gorgeous, balmy June weekend.
I still can't believe you're gone, but know that you will never be forgotten. Thank you for everything, a third person added.
"Farewell to the longest-reigning female monarch in world history, let alone the longest-reigning monarch in British history," a fourth remarked.
A staggering 4.1 billion viewers are expected to tune in to see the Queen's funeral, which is scheduled to begin at 11 am at Westminster Abbey.
However, the formalities have already begun, and her lying in state was terminated at 6.30 this morning.
Doors will open at 8 a.m. to let the congregation begin settling in; ambassadors, world leaders, and other VIPs are expected to attend the historic occasion.
King Charles III said in a statement yesterday: "As we all prepare to say our last farewell, I wanted simply to take this opportunity to say thank you to all those countless people who have been such a support and comfort to my family and myself in this time of grief."
After a 70-year reign, the Queen passed away on Thursday, September 8 at the age of 96 in her Balmoral estate.