The Original Pokémon Theme is Hailed by Many as the Best Anime Opening Tune Ever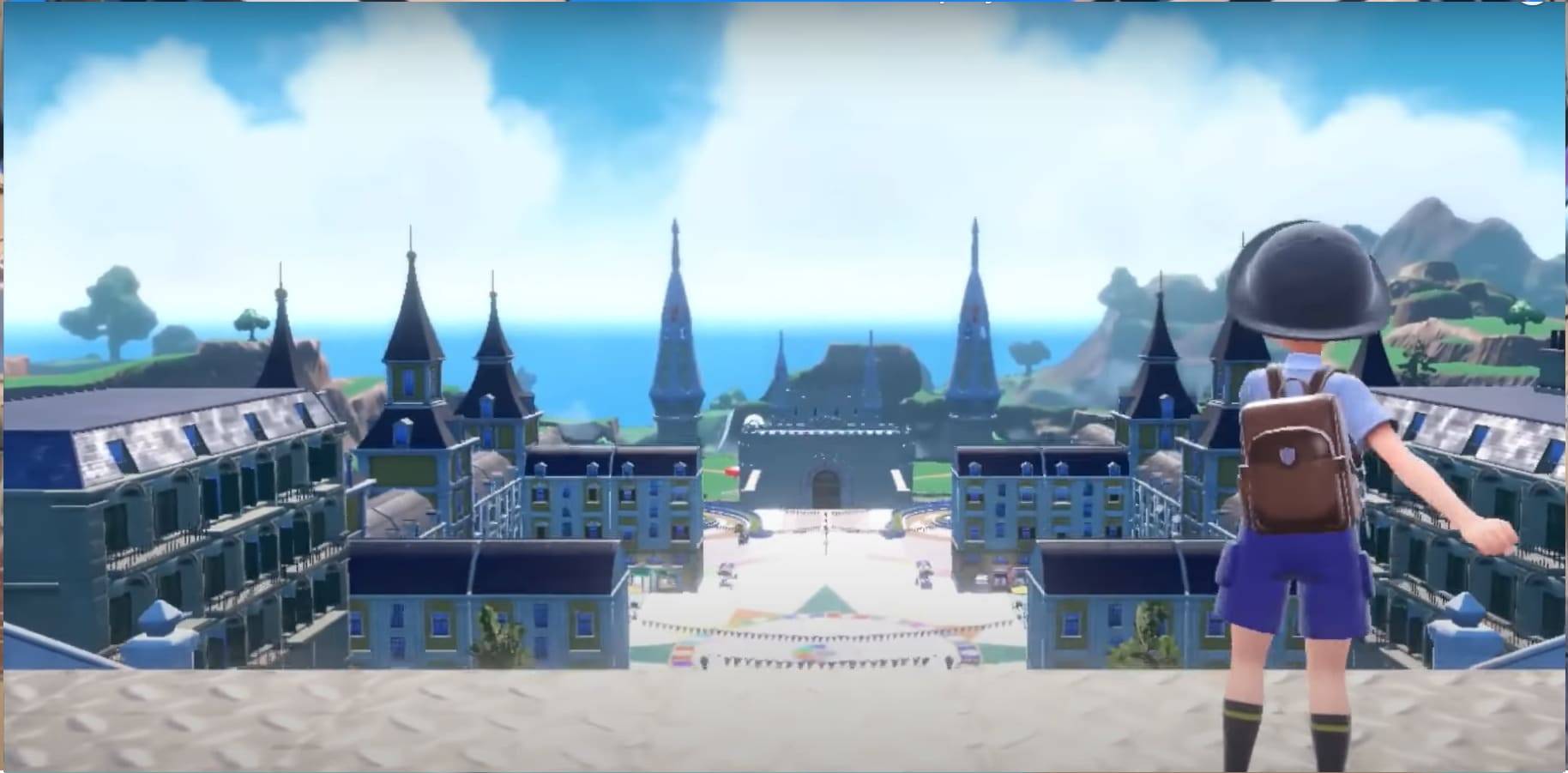 Despite the fact that the Pokémon anime has been running for more than 25 years, fans are sure that the original theme music is the finest in not only the series, but also all of anime history.
Background of the Song
Jason Paige sings the song "Pokémon Theme," commonly known as "Gotta catch 'em all!", which was composed by John Siegler and John Loeffler.
 It serves as the original theme tune for the first season of the Pokémon anime's English dub. Since its debut, the song's catchphrase "Gotta catch 'em all!"—which is a translation of the Japanese GET!—has become almost synonymous with the Pokémon video game series.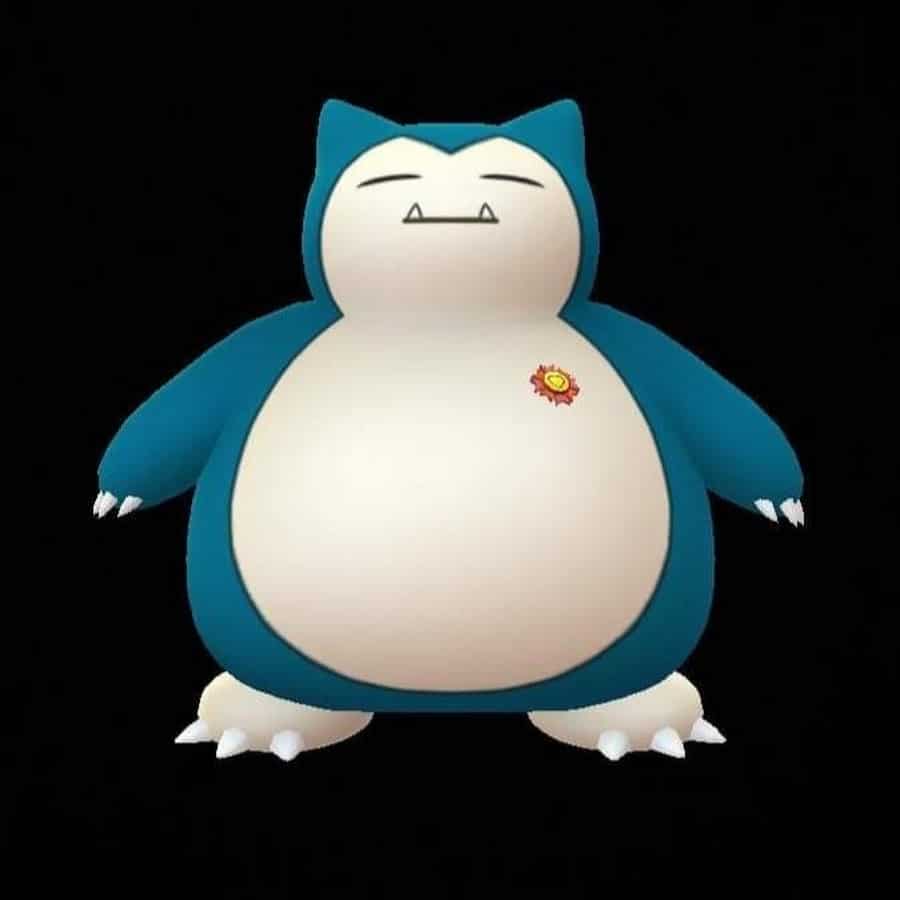 Fast-paced pop rock song "Pokémon Theme" has continuous male vocals combined with backing vocals that also chant the chorus, "Pokémon! (Gotta catch 'em all! ").
While Siegler, a former bassist for bands like Todd Rundgren's Utopia and Hall & Oates, produced the music while also playing keyboards, bass, and drums, Loeffler and Siegler composed the song's lyrics.\
Listen to full song here:
Jason Paige sang while David Rolfe, the series' singer for subsequent themes, played the guitar. Jason Paige was contacted again in 1999 to create an extended version of the theme song for the album Pokémon 2.B.A. Master, despite the fact that the original version of the theme song debuted on the first episode of "Pokémon, I Choose You!" on September 8, 1998.
The OG
You lost out if you didn't watch the first season of the Pokémon anime. Even so, even if you avoided "Bye Bye Butterfree's" pain. But even if you haven't seen a single episode, I'd be surprised if you haven't heard the magnificent opening tune.
For me personally, if I was ever put in a scenario where I needed to recollect a song exactly, it'd honestly be that. Fans agree that it's still the finest after all these years since it's such a banger.
Along with the classic video, @pokemonszn tweeted, "It's weird how Pokémon is responsible for the best opening music in anime history." @andrjnlle said, "Literally I cry of ecstasy every time I hear it. @NotDryGravitas observed, "The 'in a world we must defend' goes so hard [not going to lie]." @Gorky Wings concurred, saying "I don't think anyone could dream of a more memorable and quotable anime opener."
Allow me to snuff out whatever pleasant nostalgic feelings you may have had by reminding you that Ash's run as the main character of the Pokémon anime is coming to an end.
11 special episodes that make up the "final chapter in Ash and Pikachu's adventure" will start airing in Japan on January 13. It's odd to believe that, after all these years, two new characters will be taking center stage after that.
The main query is: Will a new series mascot be introduced if Pikachu won't be playing a significant part in the anime any longer? Because if that's the case, I for one believe it'd be quite amusing if they choose something obscure like Basculin or Maractus to be made famous.
While filming Barbie, Margot Robbie sent Ryan Gosling a gift every day.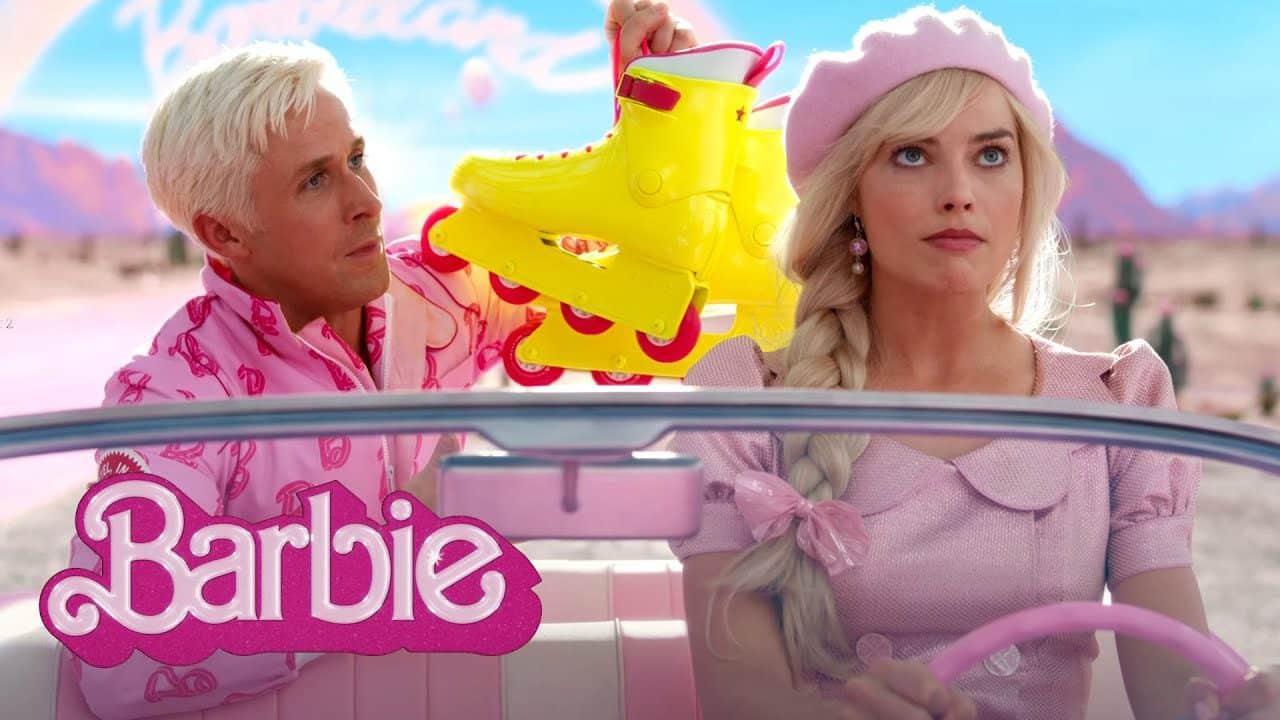 Margot Robbie would send Ryan Gosling gifts on set every day, according to Ryan Gosling, who recently opened up about what it was like to film with her on the set of Barbie.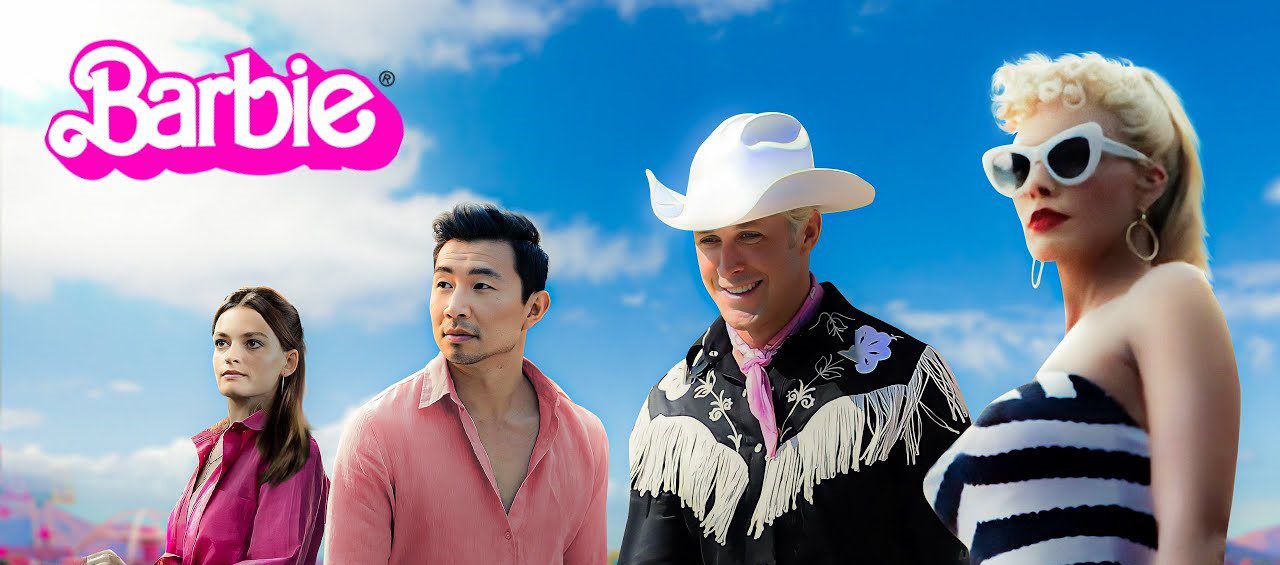 Most-Awaited Barbie Movie!
If you've been hiding under a rock for the past year or two, you might not be aware that Robbie and Gosling will co-star as none other than Barbie and Ken in the upcoming, eagerly awaited live-action film, Barbie.
As if having the opportunity to work with someone as amazing as Robbie weren't a gift in and of itself, Gosling has claimed that he was given gifts every day while on the set of the movie.
In an interview with Vogue, Ryan Gosling described what it was like to work with the Australian actor and how he came up with his version of Ken.
Initially being humorous: "It would be very un-Ken of me to talk about Ken," he later explained his process of finding the characterisation was aided by Robbie.
A Gift-giver, eh?
"She left a pink present with a pink bow, from Barbie to Ken, every day while we were filming. They were all beach-related. Like puka shells, or a sign that says 'Pray for surf.' Because Ken's job is just beach," Gosling went on.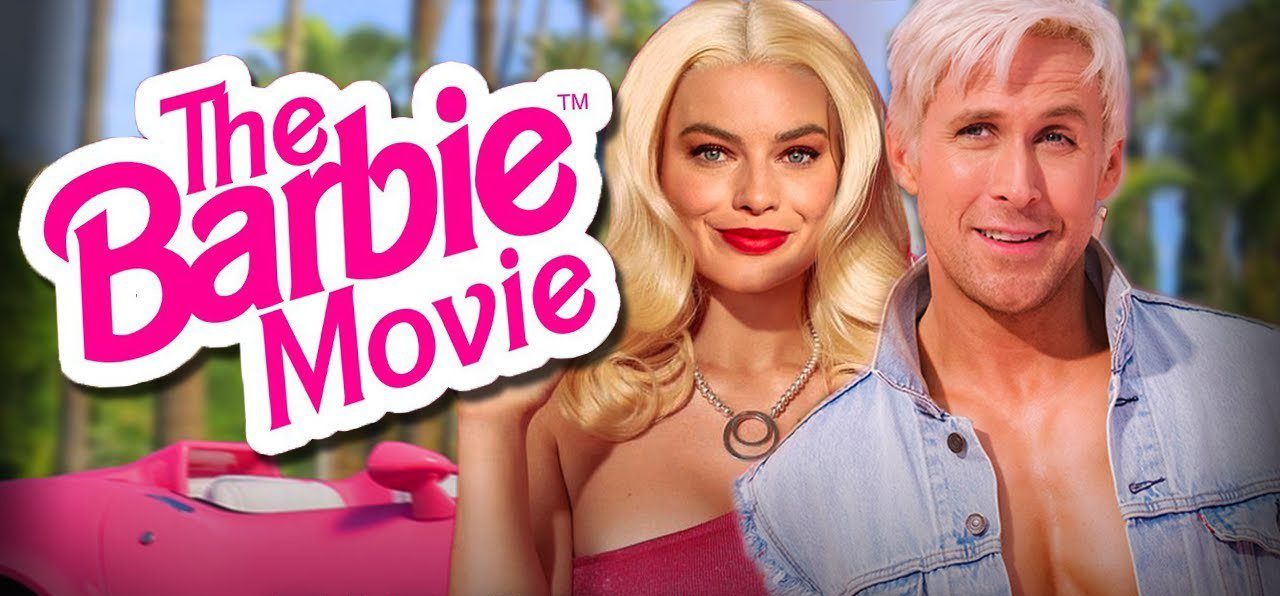 "I've never quite figured out what that means. But I felt like she was trying to help Ken understand, through these gifts that she was giving."
Robbie tried "animal work" to find her version of Barbie. She has used this method in earlier well-known films like Babylon and I Tonya, assuming the characteristics of an octopus and honey badger for Nellie and a pit bull and mustang for Tonya.
Unfortunately, the "animal work" didn't do much to help Robbie adjust to her blonde-haired, blue-eyed, and pink-obsessed lead part in Barbie; yes, she attempted a flamingo, but regrettably it didn't take flight.
Robbie decided to seek the advise of the film's director Greta Gerwig, who forwarded her a podcast episode of This American Life "about a woman who doesn't introspect."
The Barbie Energy of Robbie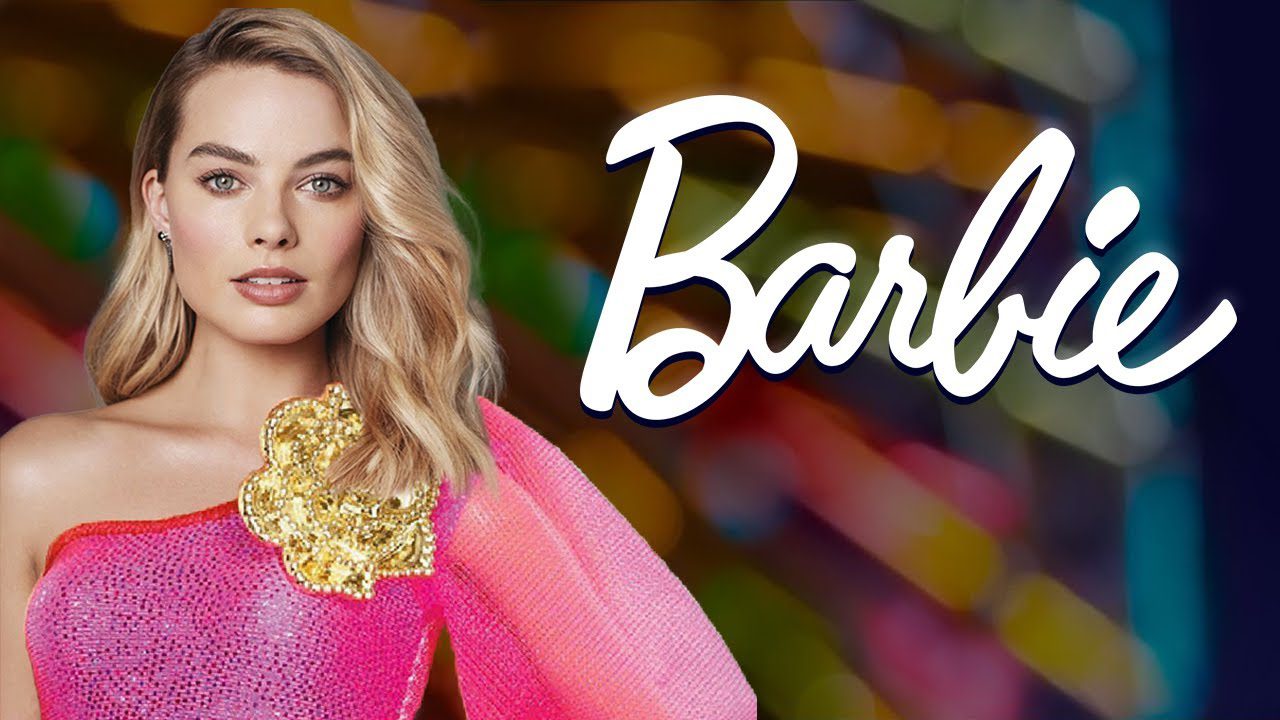 It didn't take Robbie and Gerwig long to affirm that 'Barbie energy' is someone who is 'impossibly gorgeous, but you don't hate her for being that beautiful, because she's so honestly sincere, and she's so joyfully friendly, that it's almost silly.
As if social media users didn't already have enough to look forward to, Barbie lovers have flocked to Twitter to thank Robbie for giving Gosling a gift to help him find his Ken.
A user of Twitter said: "She's slowly turning him gay," which another user replied: "She's a queen for that."
A third commented: "This is what jared leto did except for normal people."
"Finally a normal display of method acting," another chimed in.
And a final resolved: "Already an iconic duo. Ugh their minds."
On the other hand, Barbie movie fans can mark their calendars for the highly anticipated release date. The joyous occasion will bring magical storytelling, vibrant animation, and inspiring characters to theaters, leaving audiences captivated and entertained.
It is confirmed that the third Spider-Verse film will be the last one.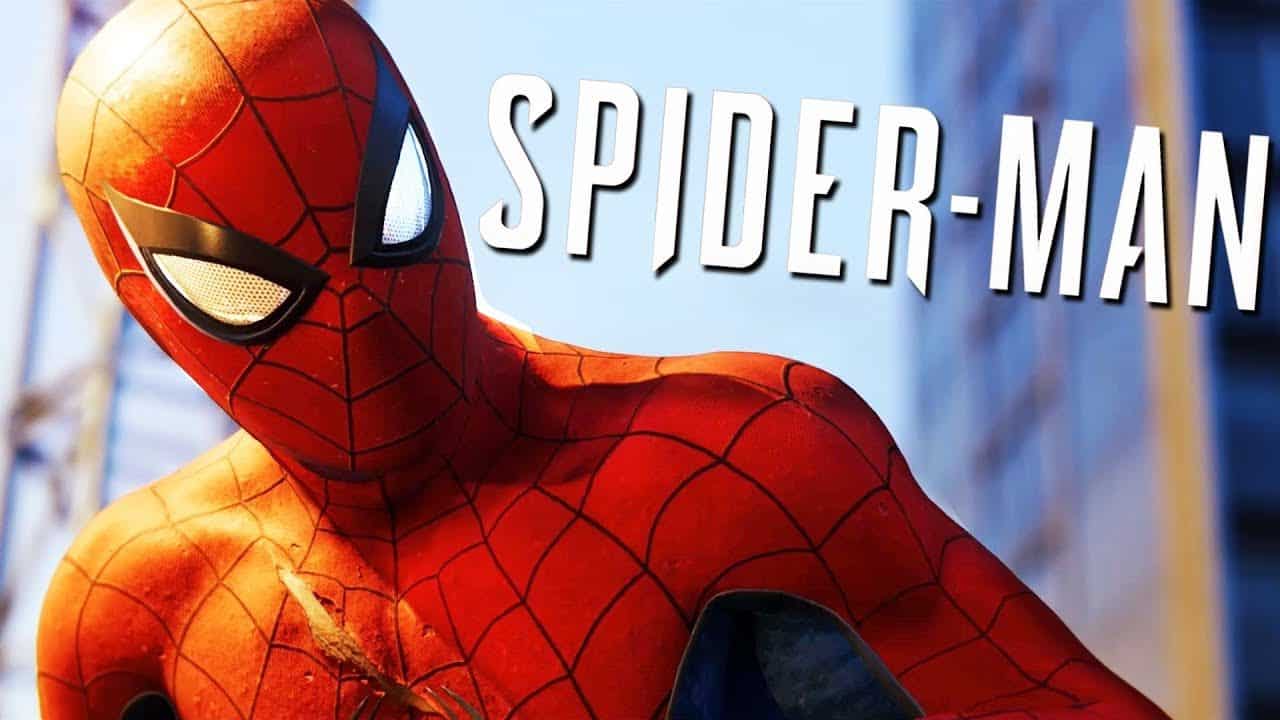 Fans of Spider-Man, rejoice! In just a few days, Across the Spider-Verse will be in theaters, and a sequel is already in production!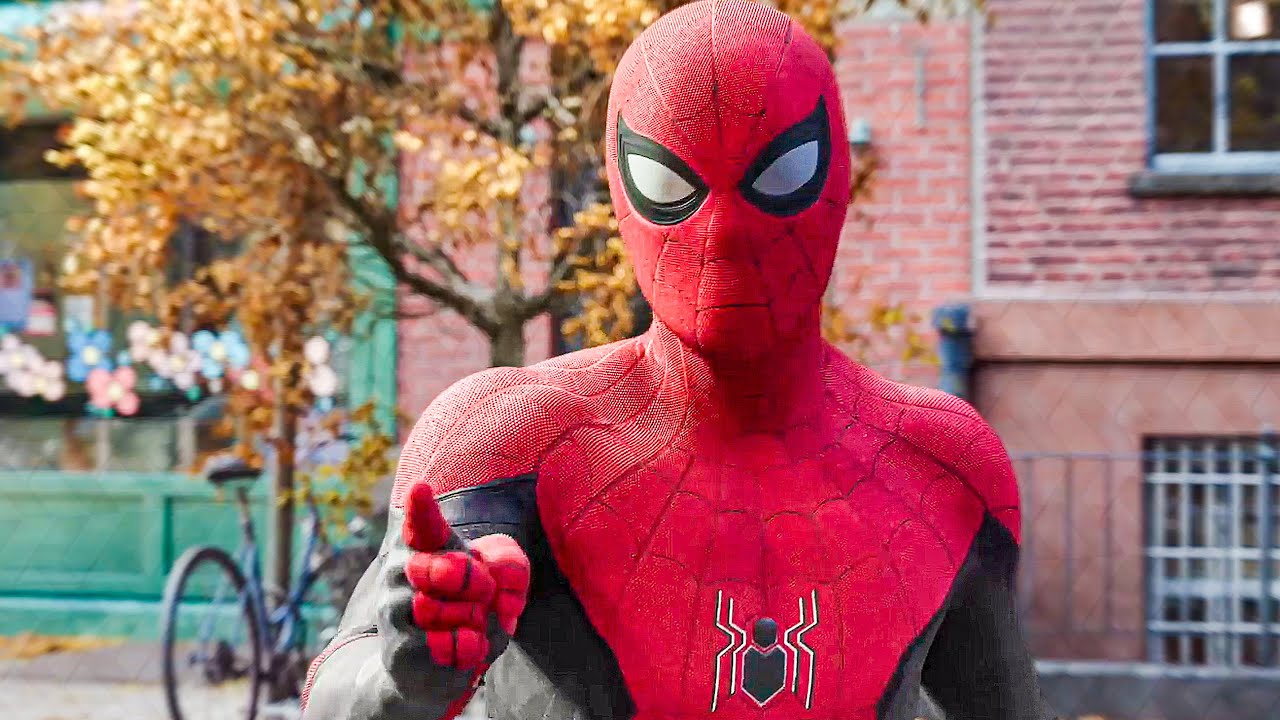 Spiderman: Miles Morales
The breath-taking, action-packed narrative of Miles Morales, a 15-year-old New Yorker who is still in shock following his experiences in the multiverse in 2018's Into The Spider-Verse, continues in Across the Spider-Verse.
Without a doubt, he continues to fight crime in New York as any good old-fashioned Spider-Man would. However, it's challenging to focus when you are certain that there are countless Spider-Men out there who you will almost certainly never see again.
That is, until Gwen Stacy, a.k.a. Spider-Gwen, reappears in his realm to vanquish The Spot, a villain. Soon after, the two embark on yet another journey around the multiverse, despite the fact that Miles wasn't exactly invited.
A sizable group of brand-new Spider-Men, Spider-Women, Spider-Horses, and Spider-Cars from many universes are featured in the movie and promise to provide fans with an unparalleled spectacle.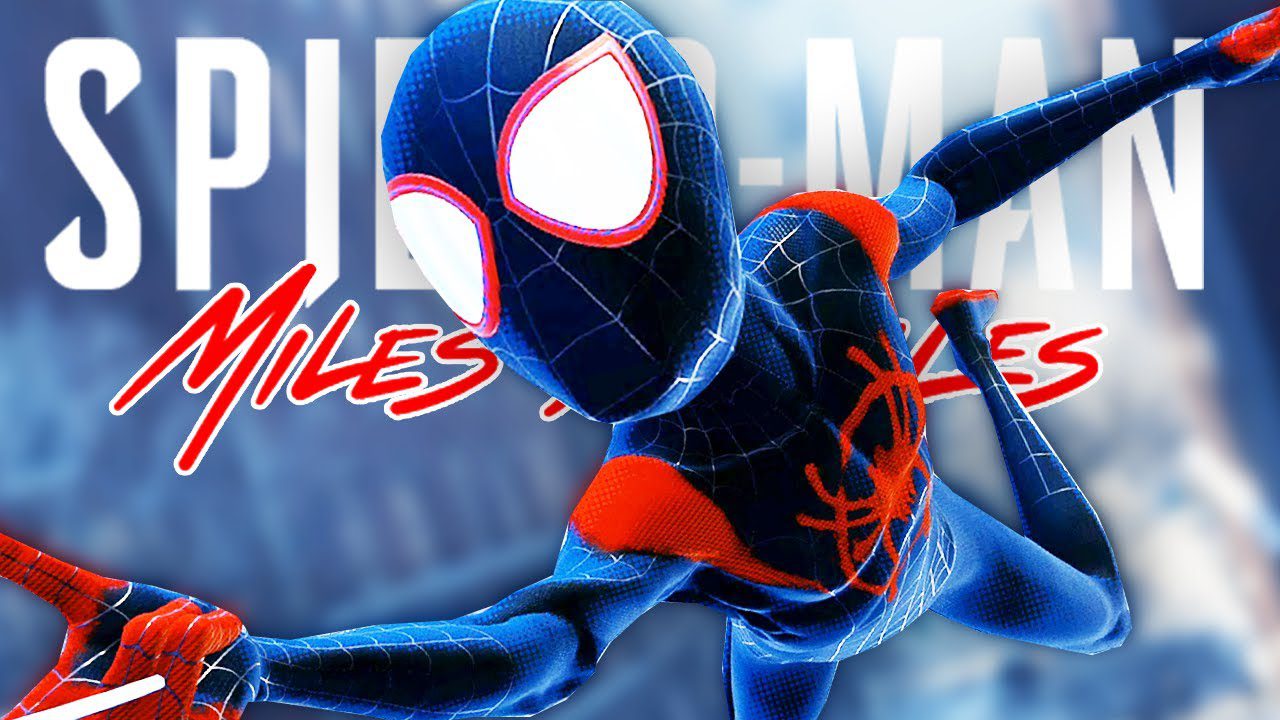 A Must-See Film!
In addition, producers Phil Lord and Chris Miller assured that we'll surely see Miles Morales and the gang one more time in an upcoming third movie, completing their Spider-Verse trilogy, as if the possibility of all of that wasn't exciting enough.
"This film is the middle of a trilogy and the final film is the third film," said Chris.
Phil then joked: "I would say that we have a plan more than we've ever had."
"That is true," Chris confessed.
"We normally are kind of winging it along the way, giving ourselves problem, painting ourselves in a corner, trying to find our way out. But this time, we actually know where going."
Across The Spider-Verse promises to leave audiences on the edge of their seats with a significant cliffhanger, so it's a good thing too.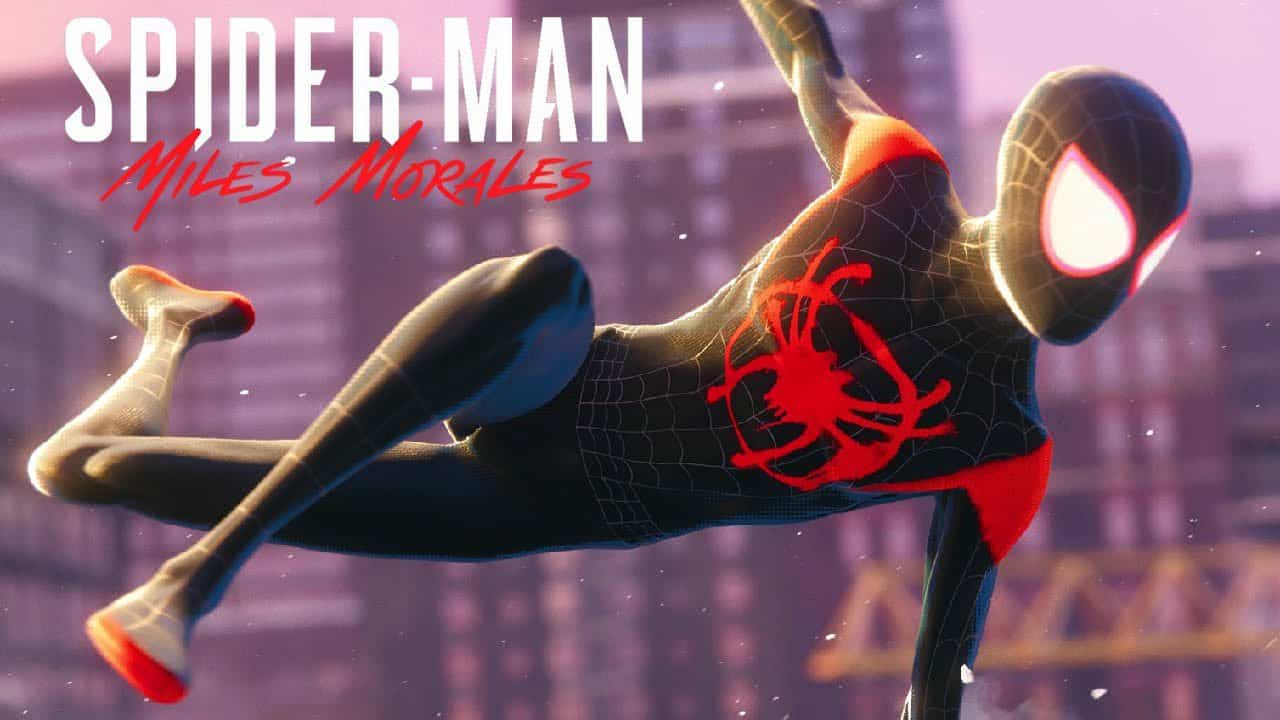 The Lego Movies, Cloudy with a Chance of Meatballs, and the enduring Jump Street movies are just a few of the hugely popular franchises that Chris and Phil have produced to date.
So, it truly says something when they claim this is the most thinking they've put into a film series thus far.
However, safety measures must clearly be taken when developing your own Spider-Man franchise when Disney's MCU is still developing theirs.
"We try to stay abreast of what one another are doing but we like to think that a rising tide lifts all boats," said Phil of the two Spider-Man two series.
"We just try to make the most surprising thing that we can and just stay in communication so that we don't do the same thing.
"We just try to stay collaborative and, you know, we can write our way out of anything."
On June 2, Across the Spider-Verse opens in theaters. And believe us when we say you must see this.
Katy Perry says she "wants to quit" American Idol after receiving harsh criticism.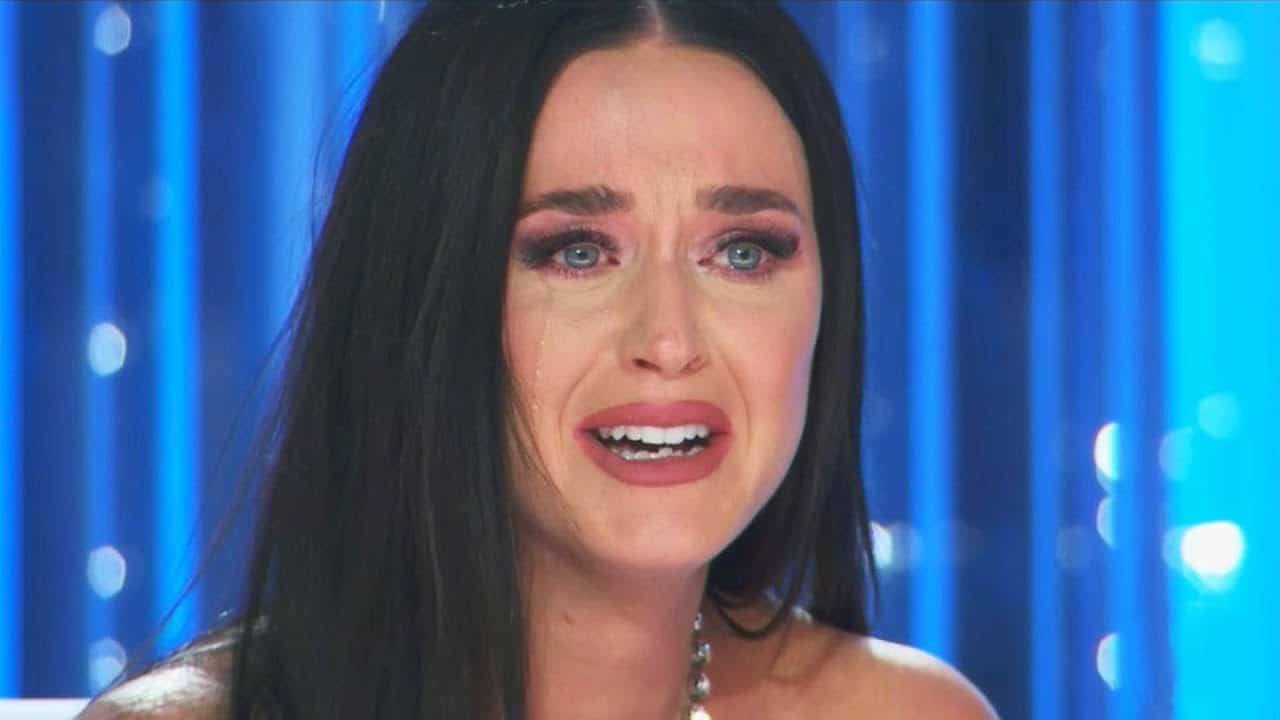 After receiving recent criticism for an event in which a participant left American Idol, Katy Perry might be considering leaving the show.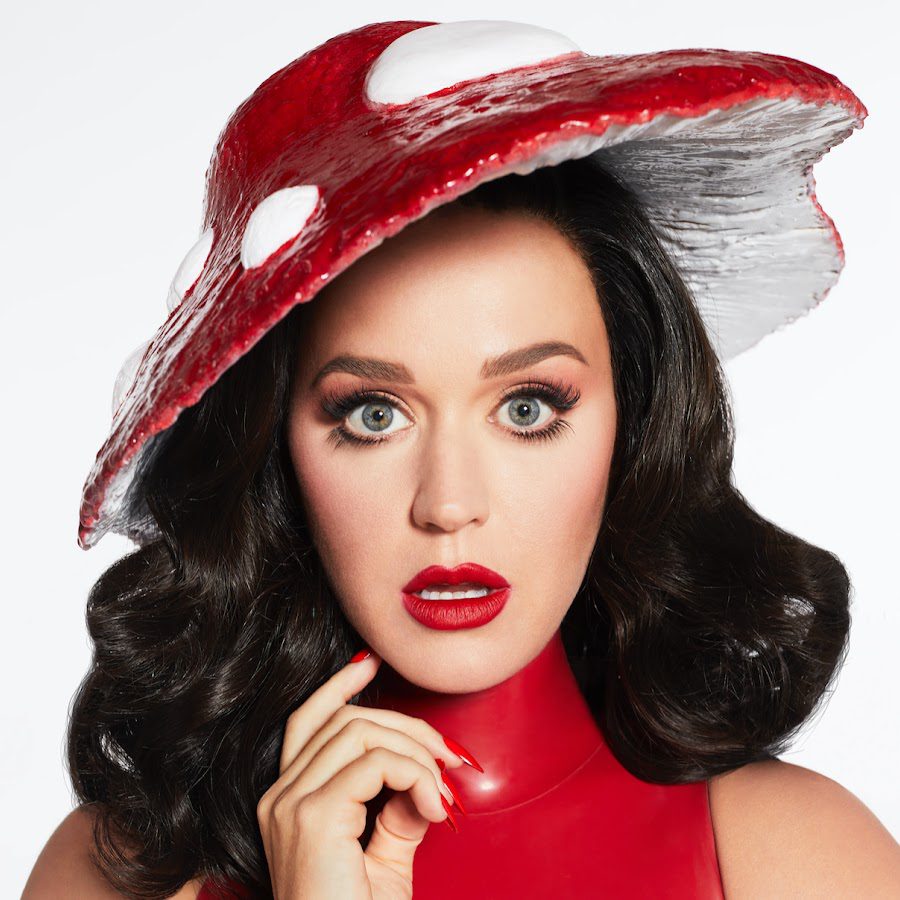 The Vivacious Katy
The dynamic and well-known pop sensation Katy Perry joined the American Idol judging panel and brought with her a lively attitude and industry knowledge.
She urged competitors to push their limits while serving as a judge by offering insightful criticism and encouraging constructive input.
The show was given a special spark by Perry's contagious enthusiasm and love of music, making her a cherished and significant character in the hunt for the next singing sensation.
Her participation on American Idol helped to further establish her standing as a revered musician and coach.
Everything began when Sara Beth Liebe, a 25-year-old mother who appeared on the show, claimed that Perry had bullied her.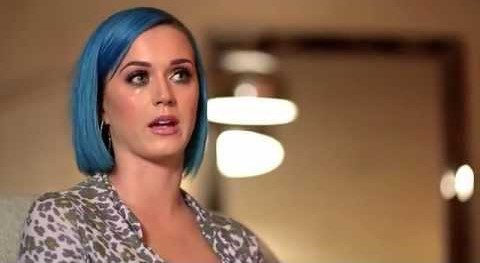 Liebe, who won over the judges' approval and advanced to the next round of American Idol, exited the stage later and addressed the panel as follows: "This opportunity is really rad, but this is actually going to be my last performance because my heart's at home, so I'm going to get home to my babies. Thank you!"
American Idol viewers criticized Perry for how she had acted with Leibe during the audition and later for how she had acted with the other contestants.
Is She Really Mean?
After advising participant Nutsa Buzaladze that she wanted to see less glitter from her next performance, she eventually received the first ever boos from the American Idol audience in her six years on the program.
Some viewers requested that Perry apologize on the program for her 'rude' remarks to singer Wé Ani after she advanced through a round of the competition.
Perry was temporarily replaced as a judge on American Idol since she and her fellow judge Lionel Richie were both slated to perform at King Charles III's coronation concert in the UK.
Her disappearance divided viewers; some felt it would be better if she never returned while others questioned whether the newcomer could "replace her forever."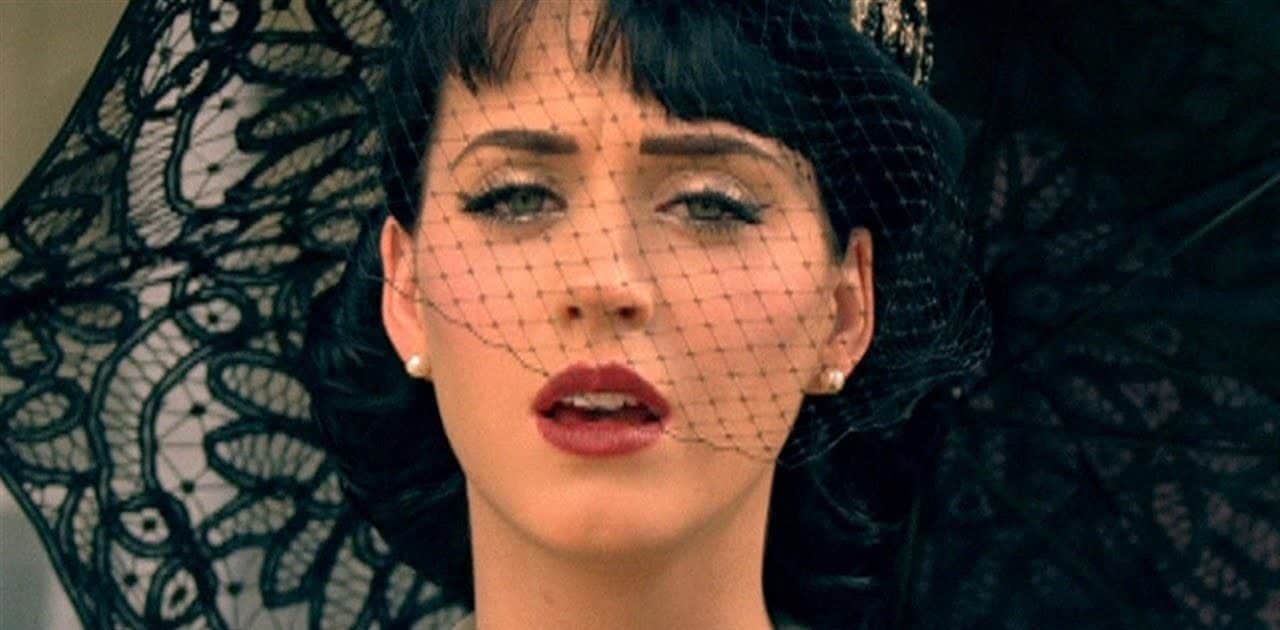 Others argued in Perry's favor, saying that Simon Cowell was significantly worse and was never replaced.
In light of the criticism she has received, the Daily Mail is now saying that Perry wants to leave the show. According to the publication, Perry feels that the producers have "thrown her under the bus" and that the broadcast has been manipulated to make her out to be "the nasty judge."
They claim that she is prepared to end her years of service as an American Idol judge after all the controversy and criticism she has encountered.
According to The Mail, Perry is concerned that her reputation is being tarnished since she feels like she is being represented as a "nasty judge" on the program.
She would reportedly reject down a $25 million per season salary to remain a judge on the show, but she's reportedly fairly well off financially and would rather maintain her good name than risk further criticism.
American Idol and Katy Perry's representatives have been approached by UNILAD for a response.