Snoop Dogg Brings Out His Own Brand of Cereal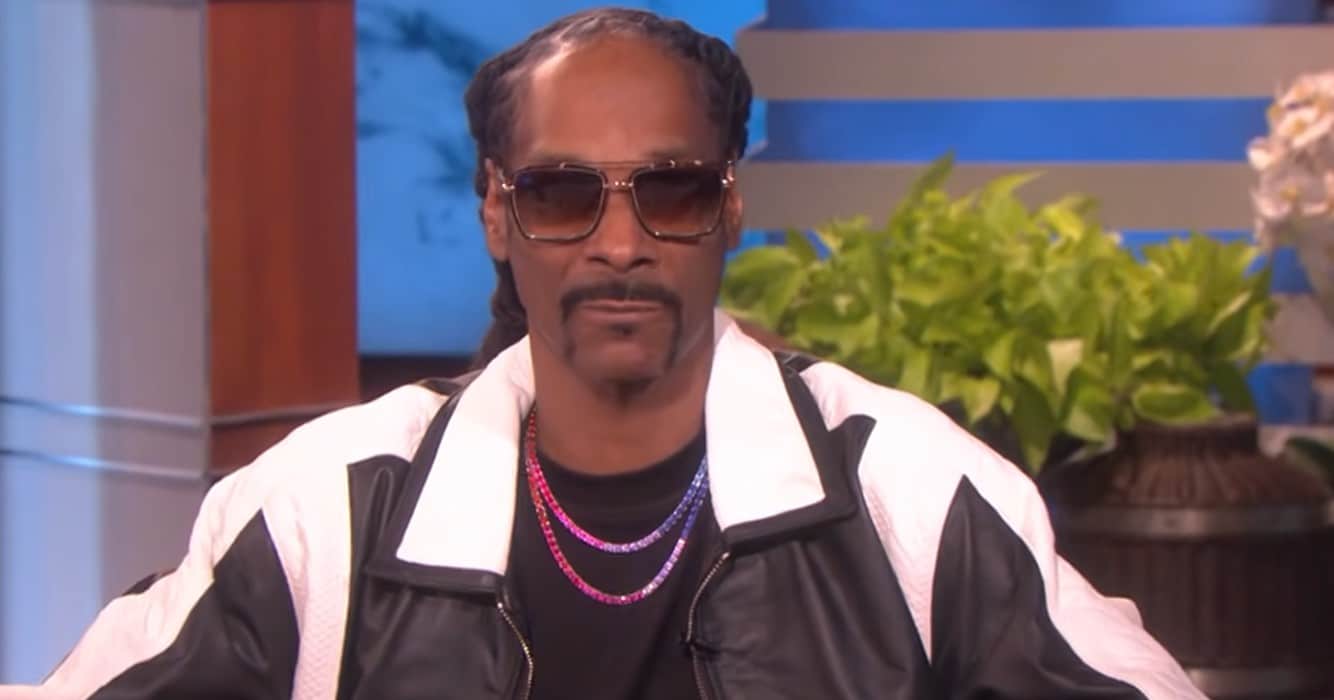 In collaboration with fellow rapper Percy "Master P" Miller, rapper Snoop Dogg has introduced a new line of cereal named "Snoop Loopz." The cereal is made by Snoop's family-owned food product company.
Only The Best
The cereal's label specifies that it is a gluten-free, multigrain cereal, and Miller just shared a statement about it on his verified Instagram account, calling it "the best tasting cereal in the game."
As Good As It Comes
Broadus Foods was established to carry on Mama Snoop's heritage of selfless love and passion for feeding people in our communities, according to the company's website.
Oatmeal, grits, pancake mix, and maple syrup are more products made by Momma Snoop. In collaboration with 19 Crimes, Snoop Dogg also has a wine collection. The exact release date is still a pending announcement, though.
Make sure you check out this short video of Snoop Dogg telling it how it is!
ITV Cancels the Gordon Ramsay Show After Just One Season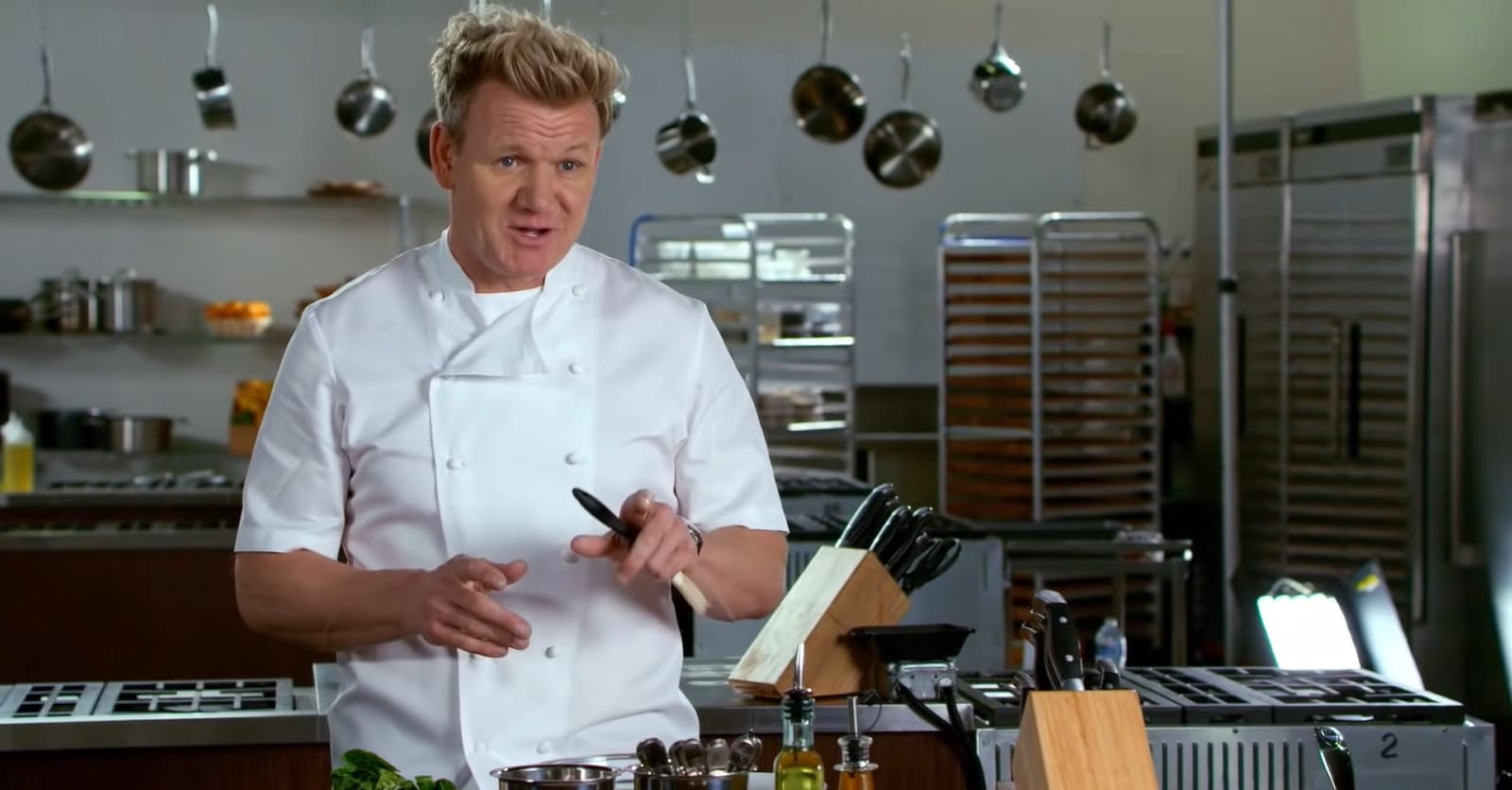 ITV has cancelled Gordon Ramsay's most recent program after just one season.
You know Gordon
Gordon Ramsay is a renowned chef, restaurateur, television personality, and author hailing from Scotland. He has built an impressive culinary empire, with over 40 restaurants around the world, including the three-Michelin-starred restaurant, Restaurant Gordon Ramsay, in London.
Ramsay has also become a household name through his numerous television shows, including "Hell's Kitchen," "MasterChef," and "Kitchen Nightmares," in which he is known for his intense and often colorful critiques of contestants' cooking abilities. He has also authored several cookbooks, including "Gordon Ramsay's Home Cooking" and "Gordon Ramsay's Ultimate Cookery Course," which have been widely successful.
Check out Next Level Chef's Trailer here:
Mixed Reactions
After simply selecting the winner of the first season, the network canceled the well-known British chef's cooking competition show, Next Level Chef.
Along with fellow Michelin-star chef Paul Ainsworth and self-described "foodie" Nyesha Arrington, Ramsay hosted the show.
It's obvious that Gordon has experience acting in a variety of television programs.
This chef appears to spend more time watching television than in the kitchen, whether he's hosting a particularly tense episode of Hell's Kitchen, traveling the world with Gino D'Acampo and Fred Sirieix in Gordon, Gino and Fred, or instructing the next generation on how to cook in MasterChef Junior.
His most recent endeavor was Next Level Chef, a food competition program that brought together outstanding candidates from throughout the nation to compete and showcase their culinary abilities.
The contestants competed to win the prestigious title in front of a group of "respected judges."
In the first season of the UK version of "The World's Toughest Cooking Competition," 12 budding culinary enthusiasts competed in a cooking challenge "like no other."
Kelly Hunter, Ronan Lee, Layla Powell, Selwyn Channon, Gurpreet Bains, Ian "Gold" Golding, Tony Maloy, Toby Caswell-Jones, Jade Greenhalgh, Tia Khurana, Temi Abdullahi, and Callum Deboys participated in the eight-episode cooking competition series in an effort to win the incredible £100,000 grand prize.
Ronan Lee, Jade Greenhalgh, and Callum Deboys were the three semi-finalists, and Jade won the competition.
However, it has subsequently been made known that low ratings would cause "the world's toughest cooking competition" to end earlier than originally anticipated.
Since then, viewers of the show have used social media to express their feelings about the entire situation.
"Nooo this is such a good show!!," one Twitter user wrote.
Another fan affirmed, "Next Level Chef is a good ass show."
To me, this is surprising, a third person said, although they also admitted that they liked the "American version more for some reason."
Some even offered advice on how the program might have improved its ratings: "It should be redone with one host and three chefs rather than having Gordon as a Chef and the Host.
I liked the idea, so it's too bad it was scrapped, they said.
However, other people weren't at all surprised by the news.
Not surprised, another person said, "It was the most stressful cooking competition ever."
Sixth: "No surprise, that was genuinely terrible!"
ITVX has the first, and ostensibly final, season of Next Level Chef available for streaming.
They are Just Now, To Their Shock, Learning the True Ingredients of Paprika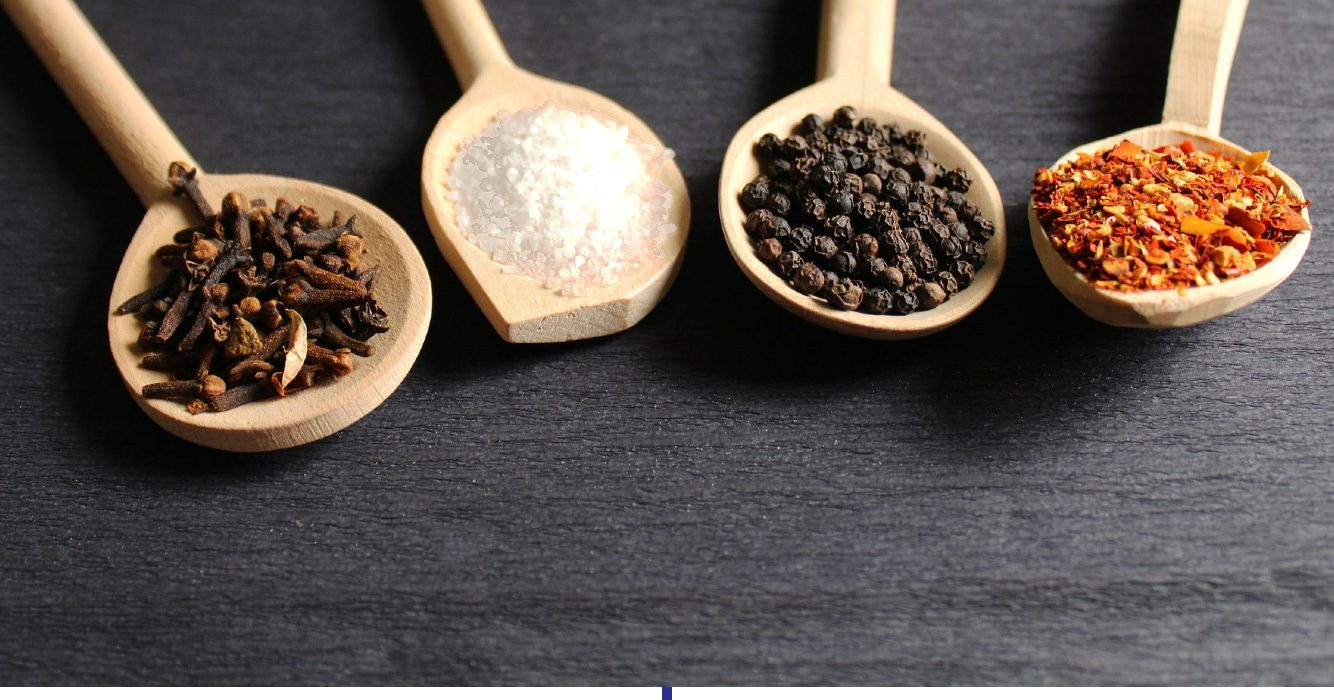 Many are shocked to learn what paprika is actually made of and realize that, in retrospect, it's actually… simply put. For starters, the clue is frequently on the container.
Short history on Paprika
It is customarily prepared from Capsicum annuum varieties in the Longum group, which also includes chili peppers, although the peppers used for paprika typically have milder flavors and thinner flesh. Paprika is a spice that is made from dried and crushed red peppers.
The word "paprika" also refers to peppers from the Grossum group and the plant and fruit from which the spice is made in several languages, but not English.
All types of capsicum are descended from wild forebears that were domesticated in Central Mexico in North America, where they have been grown for millennia.
When peppers were introduced to Spain in the 16th century, the peppers were subsequently introduced to the Old World. Many cuisines utilize the seasoning to enhance the color and flavor of many different sorts of foods.
Not-so-shocking truth
Many of us enjoy adding paprika to recipes to give them a little more zing. The bright red powder's heat, smokiness, and sweetness can vary.
It truly is the kitchen's everyman, sitting with equal assurance in a curry and beef stroganoff.
But what is it, exactly?
Several herbs and spices are called by the plant from which they are derived; for example, cinnamon is created from the inner bark of tree species belonging to the genus Cinnamomum, while cumin powder is made from dried cumin seeds.
There aren't many hints there because paprika seeds, roots, or trees don't exist.
Paprika's name actually derives from the pepper used to make it—specifically, sweet red peppers.
The word is derived from the Hungarian "paprika," which is a "diminution of Serbo-Croatian papar "pepper," from Latin piper or Modern Greek piperi," according Etymonline.com.
A "New World plant, imported into Eastern Europe by the Turks; known in Hungary by 1569" is added as the method of production.
One person recently acknowledged that they had only lately realized what the spice actually was, having simply assumed that "paprika trees" existed.
It was "very startling" to learn that paprika is simply dried and crushed red bell peppers, they tweeted.
I'm not sure why I believed there was a paprika tree somewhere, for example.
The tweet has received more than 15,000 retweets and 170,000 likes since it was posted at the end of January, indicating that it was not only their discovery.
Some remarked, "Like I could've swore there was a paprika plant," while some were perplexed that others weren't aware because it was "common knowledge."
Another person sent a picture of a paprika packet with red peppers printed on the front, which they had never previously connected.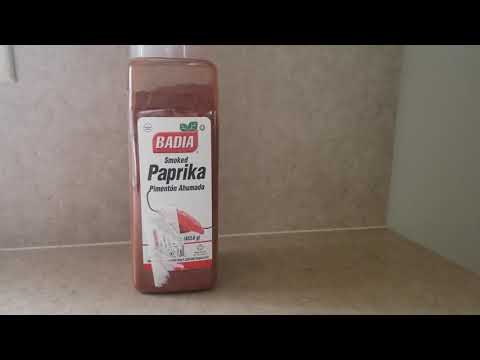 They said, "OMG, I just pulled this out that my mother sent to me in one of her weird packages.
Others shared similar food-related misconceptions, one of whom apologetically said: "You're not as awful as me who didn't realize guacamole is just avocados. That has always tasted familiar to me. SMH."
Toblerone to Bid Farewell to Its Iconic Logo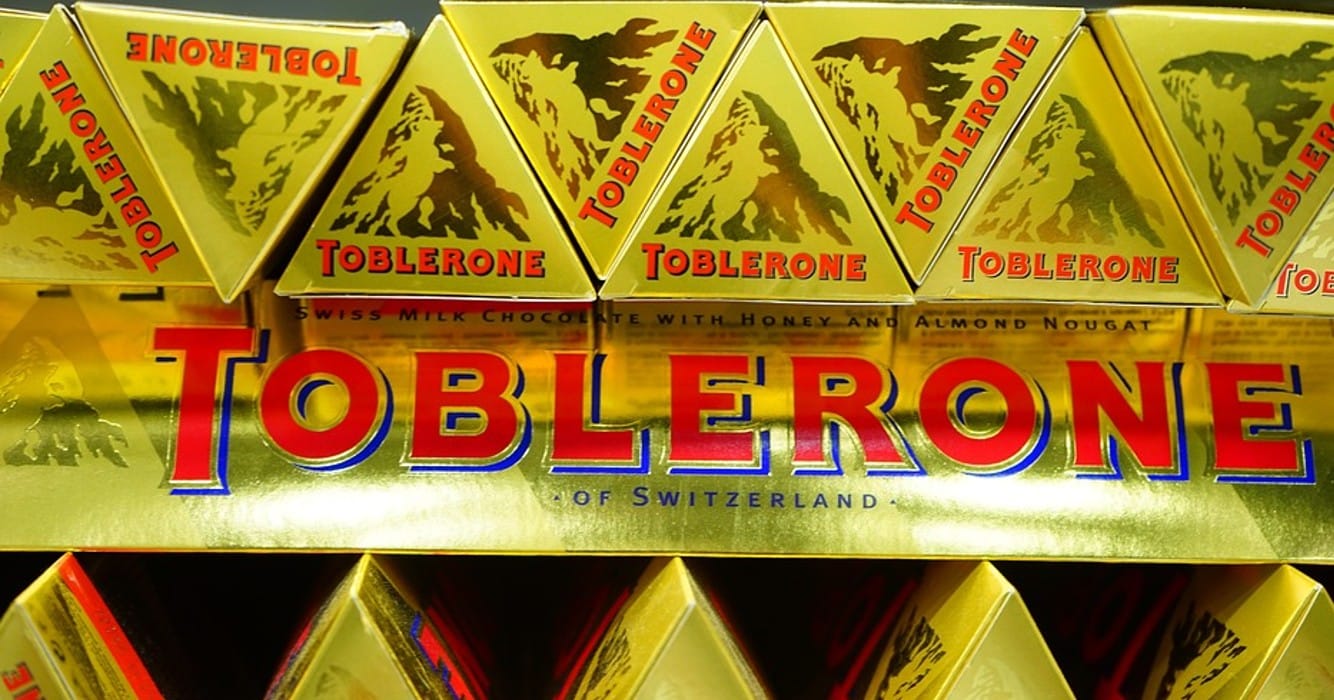 Since it will no longer be permitted to incorporate the famous Matterhorn mountain range into its trademark, Toblerone will need to make significant modifications to how people see it. The Swiss Act, which mandates that goods or brands bearing Swiss national insignia or claiming to be "Swiss manufactured" must source at least 80% of their raw materials from Switzerland, is to blame for everything. Products containing chocolate must be made entirely in Switzerland.
A Sudden Change

According to LadBible, Mondelez, which makes Toblerone, is relocating its production out of Switzerland as a result of the Swiss Act. Many are surprised by the decision because Toblerone has been made in Berne, Switzerland, since 1908. A bear, a symbol of Berne, appears in the famous mountain emblem of Toblerone, which features the Matterhorn. The producer of chocolate declared in 2022 that it would relocate to Bratislava, Slovakia.
Time for Something New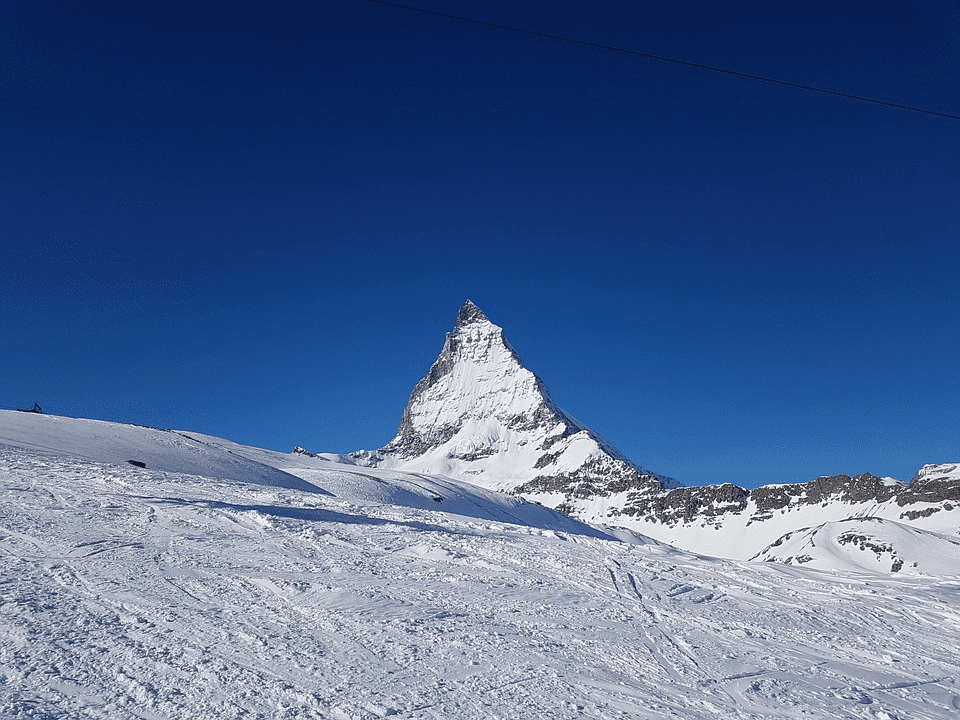 Despite moving most of its production to Bratislava, the company will continue to have operations in Berne, according to a statement from Mondelez spokesperson Livia Kolmitz. "The redesign of the packaging introduces a modernized and streamlined mountain logo that is consistent with the geometric and triangular aesthetic (of Toblerone)," she said. Although Toblerone will continue to make its 100-gram bars in Berne, production of its smaller 35-gram and 50-gram bars will be moved to Bratislava.
The renowned hidden bear will remain in the chocolate bar. "Berne plays a central role in Toblerone's history and will continue to do so in the future. That is why we have invested significantly in Berne over the last five years to modernize the factory, increase productivity and competitiveness, and meet changing consumer needs smarter and faster." This could be a huge change for all consumers out there, but there would definitely be a hype when it comes to finding out what could come next as their iconic logo.