Family Guy Isn't Done Turning Chloe Grace Moretz Into a Meme Just Yet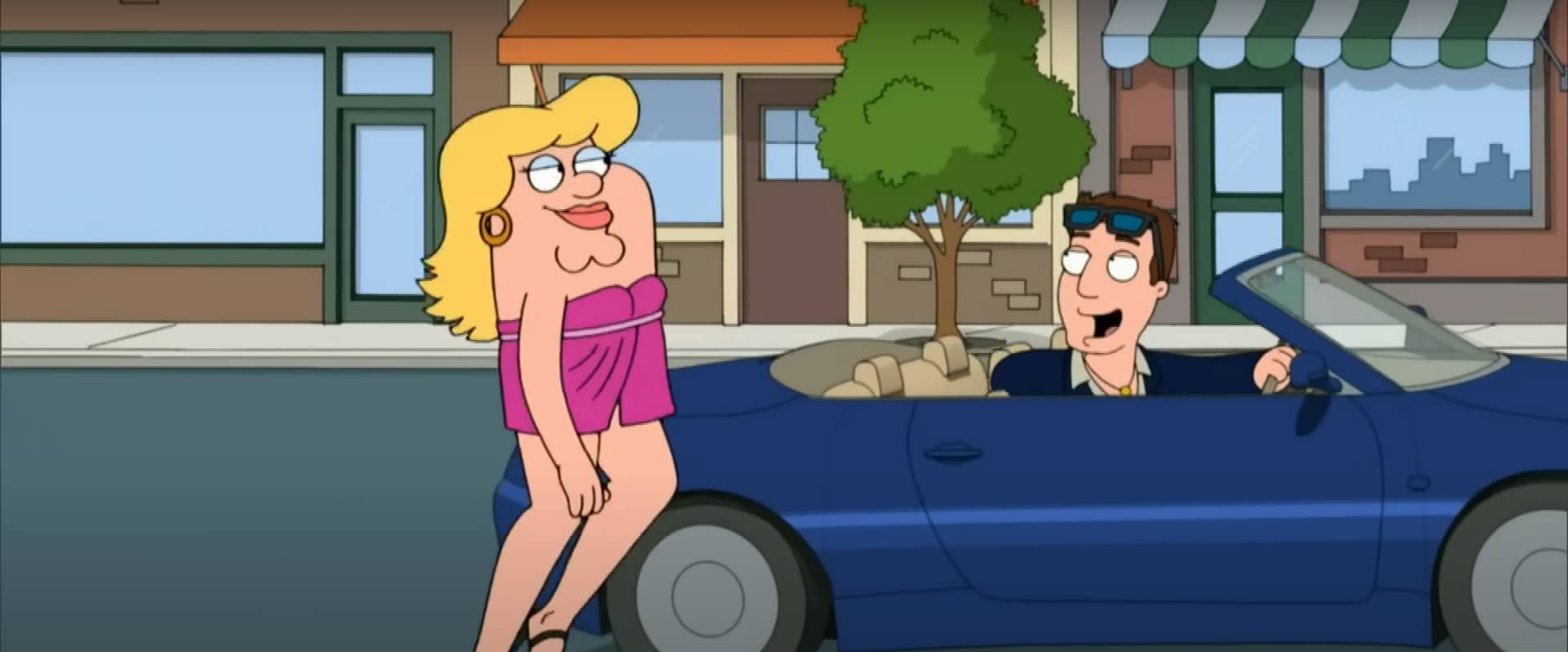 After discussing how an emotional impact a Family Guy joke had on her, Chloe Grace Moretz issued a cry for compassion.
Emotional Damage
The Carrie actress expressed her feelings in an interview last month and said she hopes viewers of the show and the meme it inspired would understand how it affected her.
It turned Moretz, 25, into a "recluse."
At the launch of her new series The Peripheral on Tuesday, Moretz said that "compassion" is a crucial quality for humanity and that people should be mindful of the language they use online.
She told Entertainment Tonight, "I think the important issue is that compassion is a really key element in humanity and just being kind with the words that you say with one another, the things that you post online.
"I believe that compassion is essential, and I sincerely hope that more of it may be found in the world."
A paparazzi photo of the Kick-Ass actress holding pizza boxes was altered online, making her legs appear incredibly long and her waist appear to be very small.
The performer quickly drew comparisons to Legs Go All the Way Up Griffin, Peter Griffin's great aunt, who makes her appearance in the season 10 episode "Amish Guy," according to Family Guy fans.
In an interview with Hunger Magazine in September, Moretz talked about the "onslaught of awful memes" she had encountered online.
It was one of the most popular memes at the moment, Moretz added, directly referring to the image. "And this photo became modified into a character from Family Guy with the long legs and the short torso," she said.
Moretz described her feelings as her body came under internet scrutiny and mockery.
"When I brought up how people were making fun of my body with someone, they said, "Oh, shut the f**k up, it's funny."
"My body is being used as a joke, it's something I can't change about who I am, and it's being shared all over Instagram, I just remember sitting there and thinking.
To this day, when I see that image, it's something that's really difficult for me to get over, said Moretz. "It was something so simple as coming into a hotel with leftovers."
Moretz experienced body dysmorphia, which made her dislike activities she once enjoyed, such as dressing up since they caused her to feel "self-conscious."
After that, she remembered, "I was sort of upset because it took a layer off something I used to like, which was dressing up and going to a carpet and taking a picture, and made me really self-conscious."
And I believe that the problems with social media have been stretched to body dysmorphia, which is a problem that we all face in our world.
Currently scheduled for release on Amazon Prime on October 21 is The Peripheral.
Sony Has Revealed that the Spider-Man Movie is Rated R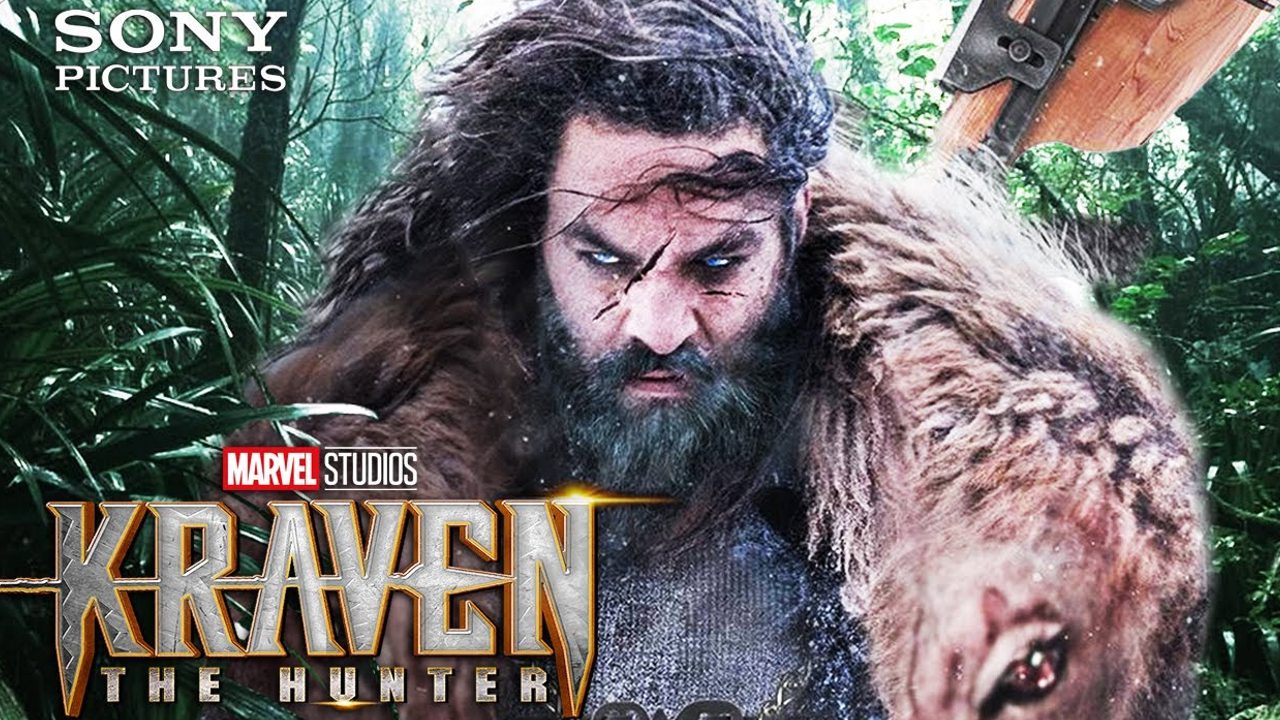 According to Sony, Kraven The Hunter, the next Spider-Man spinoff, will be the first Spider-Man movie to ever be given a R classification.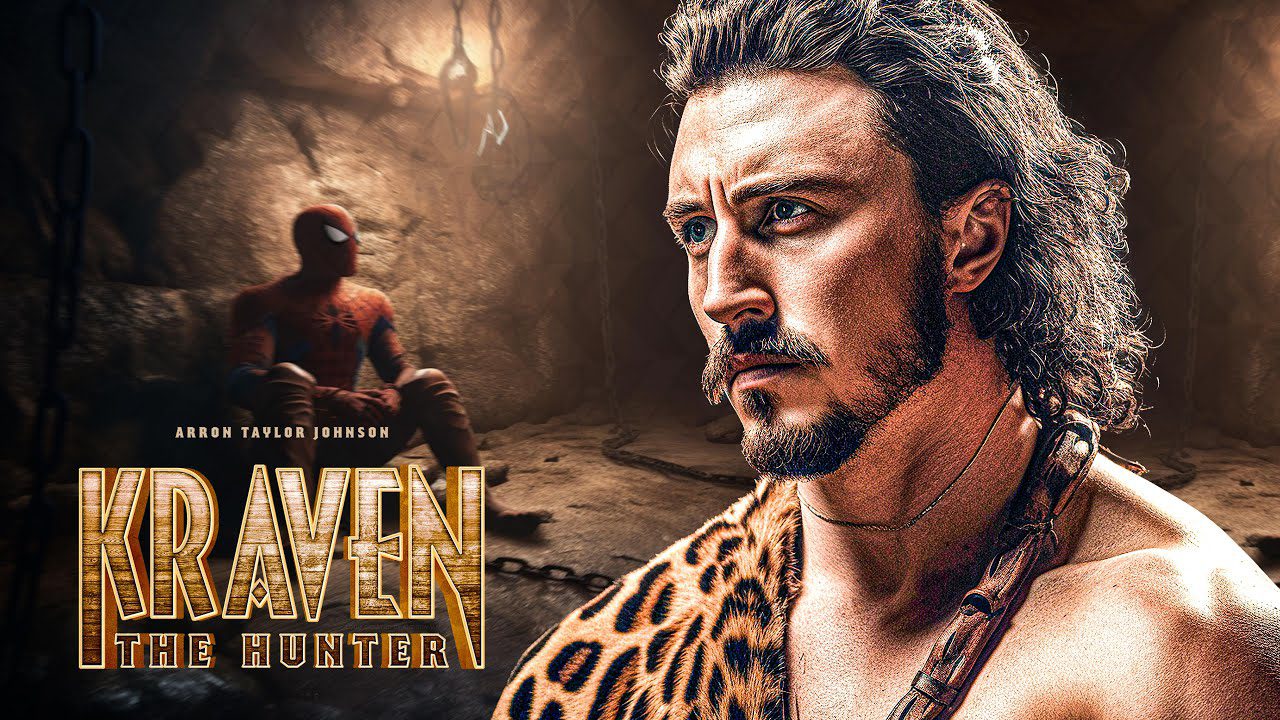 Kraven, The Hunter
Aaron-Taylor-Johnson plays Sergei Kravinoff, popularly known as Kraven, in the movie. The plot of the movie centers on Kraven's goal to become the best hunter in the entire globe, which pits him against The Rhino, a venerable Spider-Man foe. Additionally, it will be a part of the Sony Spider-Man Universe and not the Disney Marvel Cinematic Universe.
Although there isn't an official trailer for the film yet, red-band footage from a sequence where Kraven brutally eliminates a bunch of poachers—even going so far as to rip one of their noses off—was shown at Sony's CinemaCon 2023. Based on this evidence, the film's R rating appears to be well-deserved.
The R-rating may surprise Spider-Man fans who have only seen the movies, but comic book readers who are familiar with Kraven will know the hunter is one of the most violent and lethal villains in Spidey's rogue-gallery.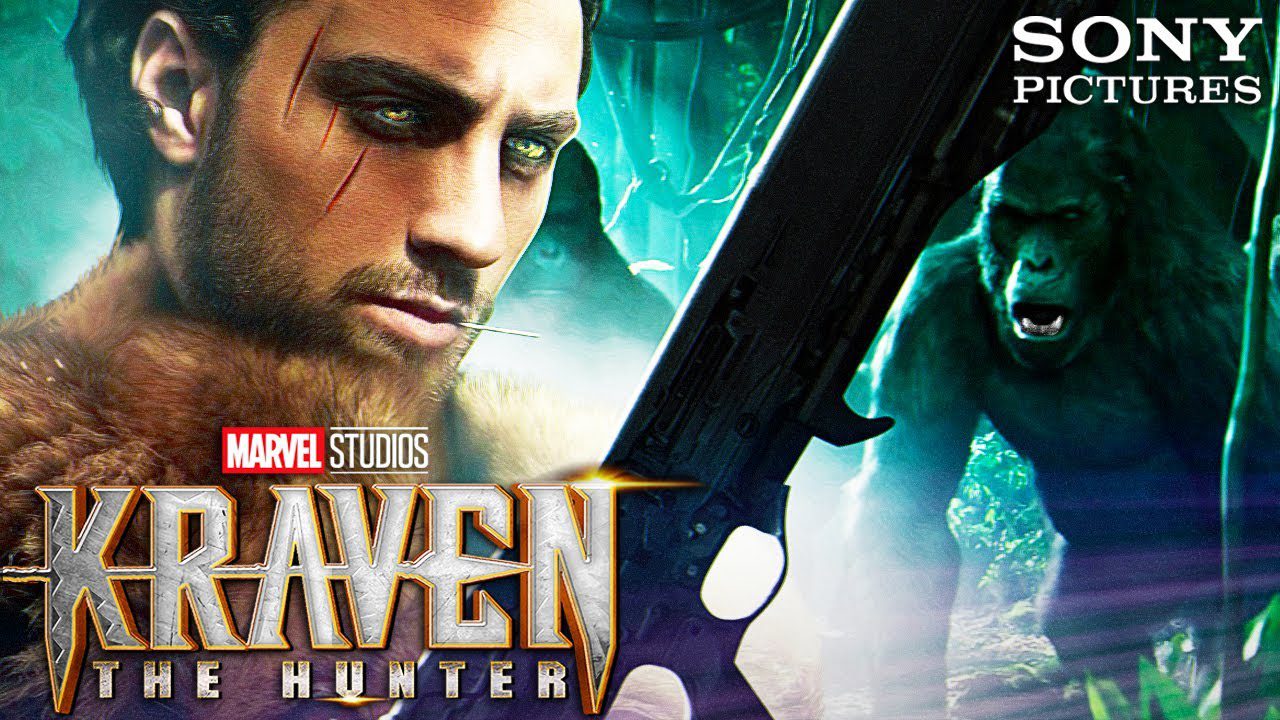 Kraven the Hunter, a formidable and enigmatic character from the Marvel Comics universe, has captivated readers for decades. Known for his unparalleled hunting skills and cunning tactics, Kraven is a relentless and formidable adversary.
With his iconic lion's mane and imposing physique, he strikes fear into the hearts of both heroes and villains alike. Kraven's insatiable thirst for the ultimate prey drives him to seek out the most dangerous game, often setting his sights on capturing Spider-Man.
With his complex motivations and morally ambiguous nature, Kraven the Hunter stands as one of Marvel's most intriguing and enduring characters, leaving readers eager to witness his next hunt.
Get Ready for Him
His outward look as a regular person is very deceiving because he actually possesses a few superpowers, like amazing strength, increased senses, endurance, and hand-to-hand fighting prowess. He has often pursued Spider-Man and has come dangerously close to killing the web-head.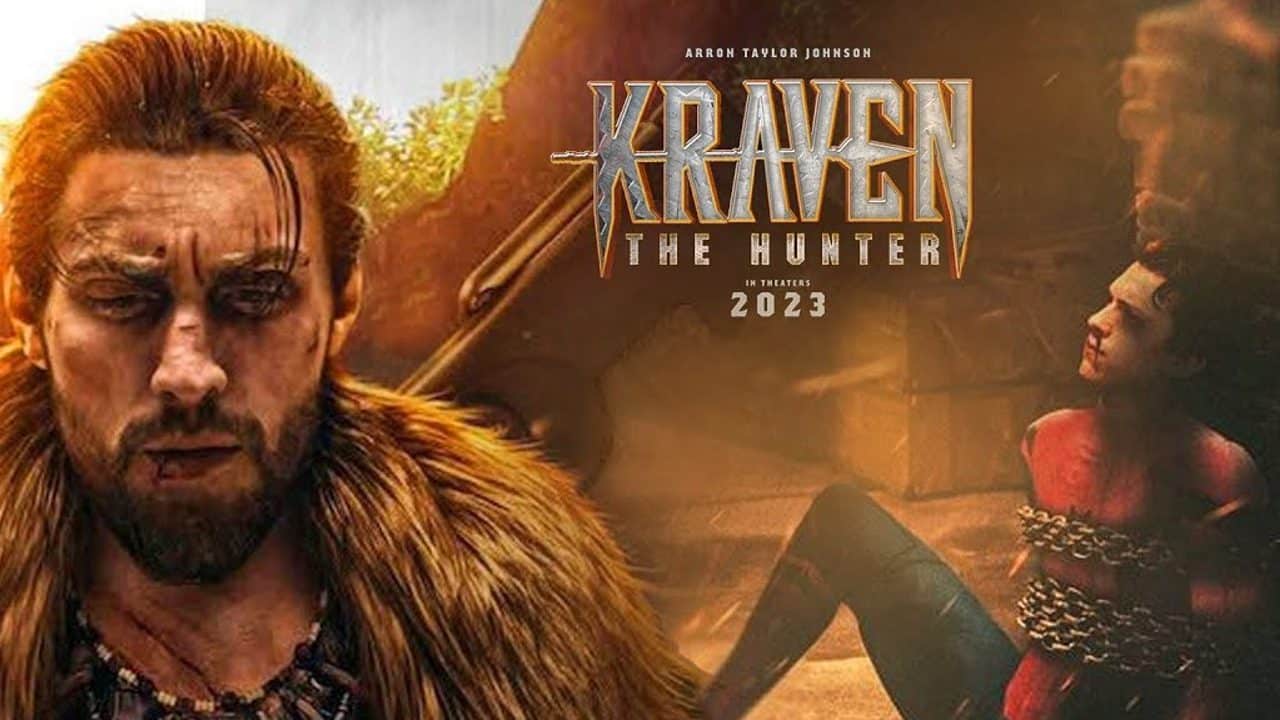 You may expect some bloodshed when the movie is released because he employs a wide variety of weapons to kill his opponents, including spears, knives, axes, and more.
Although it is anticipated that Spider-Man won't feature in the movie, there will probably at least be a few nods and references to the wall-crawler and his exploits.
He will also feature in Marvel's Spider-Man 2, which will be released on the PlayStation 5 later in the year, as one of the game's main enemies with Venom. This is not his only appearance this year.
Delays in the development of the movie caused a postponement, but it is now scheduled to open in theaters on October 6th of this year.
New Zombie RPG starring Will Smith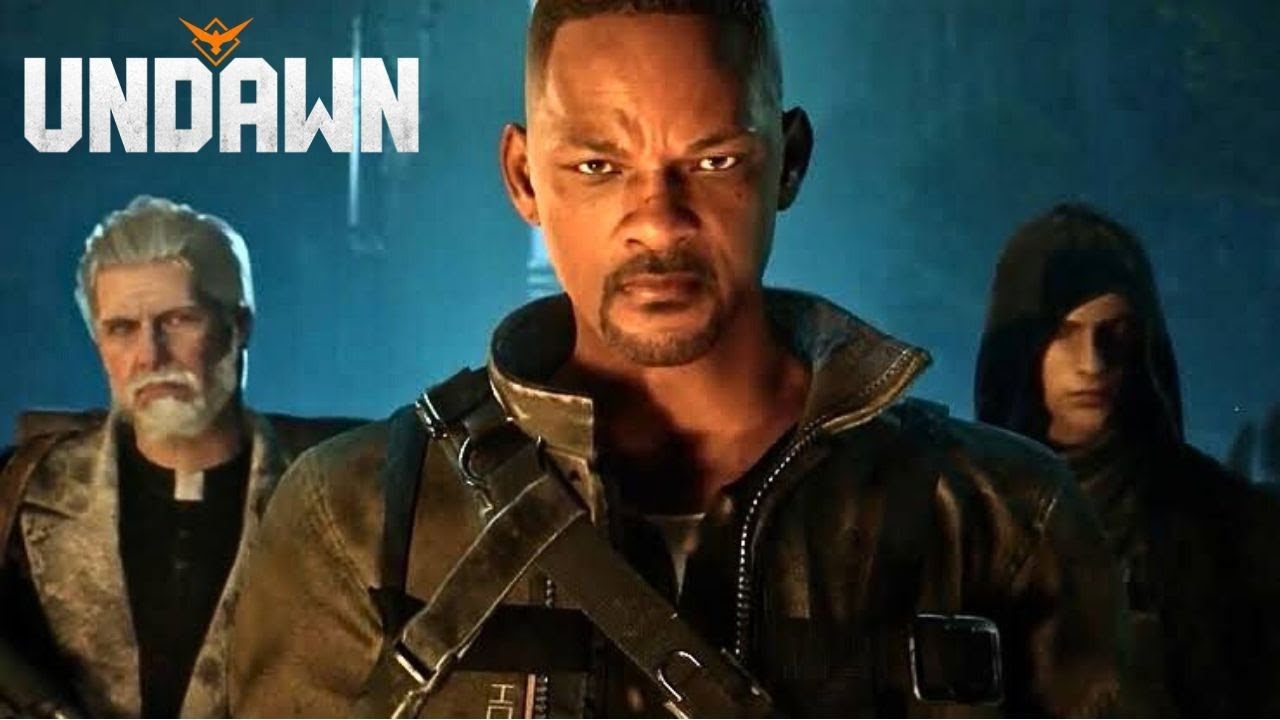 You've come to the right place if you're looking for a fresh new open world zombie role-playing game to keep you occupied because I have the perfect title for you. Oh, and Will Smith happens to be in it.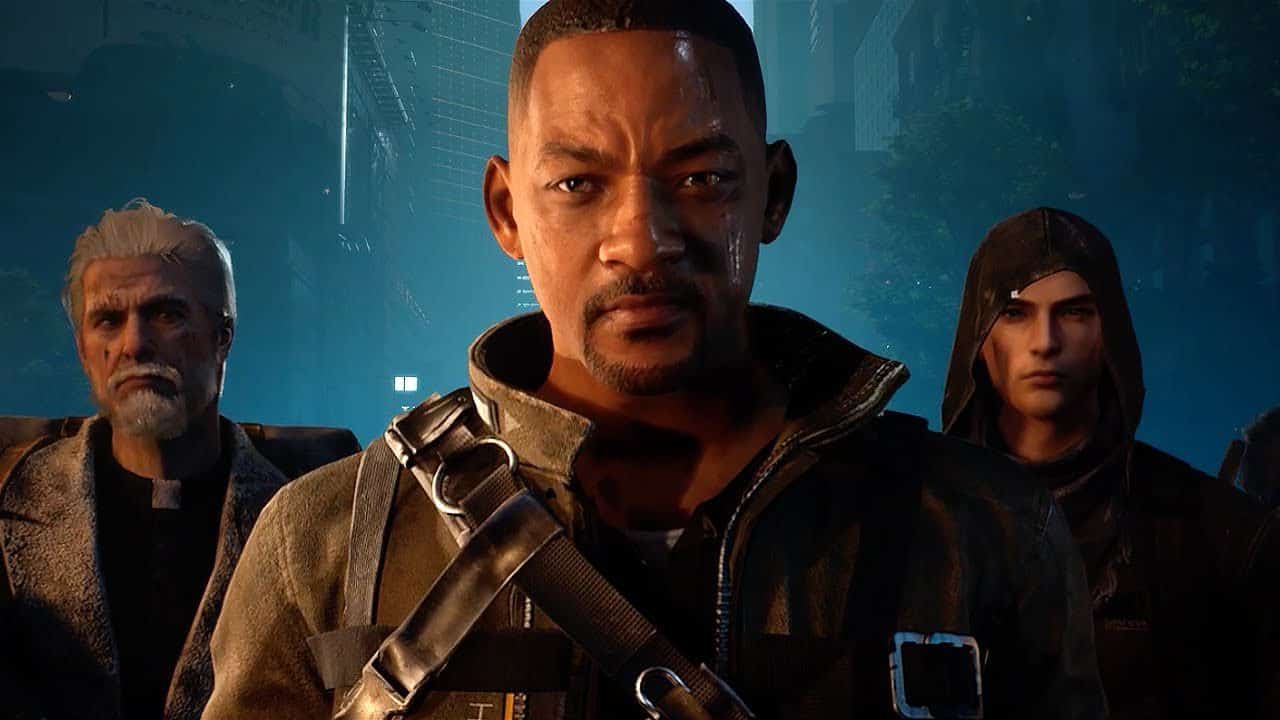 New Frontier for Will Smith
Will Smith, the iconic and versatile actor, has graced screens worldwide for over three decades. With his magnetic charisma and undeniable talent, Smith has become a household name, seamlessly transitioning between genres and captivating audiences with each performance.
From action-packed blockbusters to heartfelt dramas, he has left an indelible mark on the film industry. Now, Smith embarks on a new frontier, venturing into the world of gaming.
This unexpected move promises to bring his larger-than-life presence to a whole new audience, solidifying his status as a true entertainment powerhouse. Will Smith's foray into gaming is set to redefine the boundaries of storytelling and elevate the gaming experience to new heights.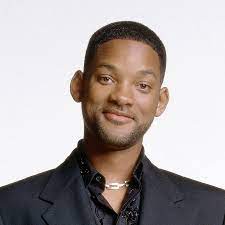 The Rise of Open World RPGs
You could be in need of a zombie fix. I'm sure you share my disappointment if you were hoping to hear more about The Last of Us franchise at PlayStation Showcase.
We are aware that a TLOU multiplayer game is in development, but so far we have only seen a few pieces of concept art. Naughty Dog did state that going forward, they wouldn't reveal projects until they were almost done.
There is optimism because The Last of Us' 10th anniversary is on June 14. Despite its recent resurgence, the Days Gone series also doesn't provide a zombie fix because a sequel is still unlikely. In light of both of those factors, you might want to check out Undawn, which debuts on June 15.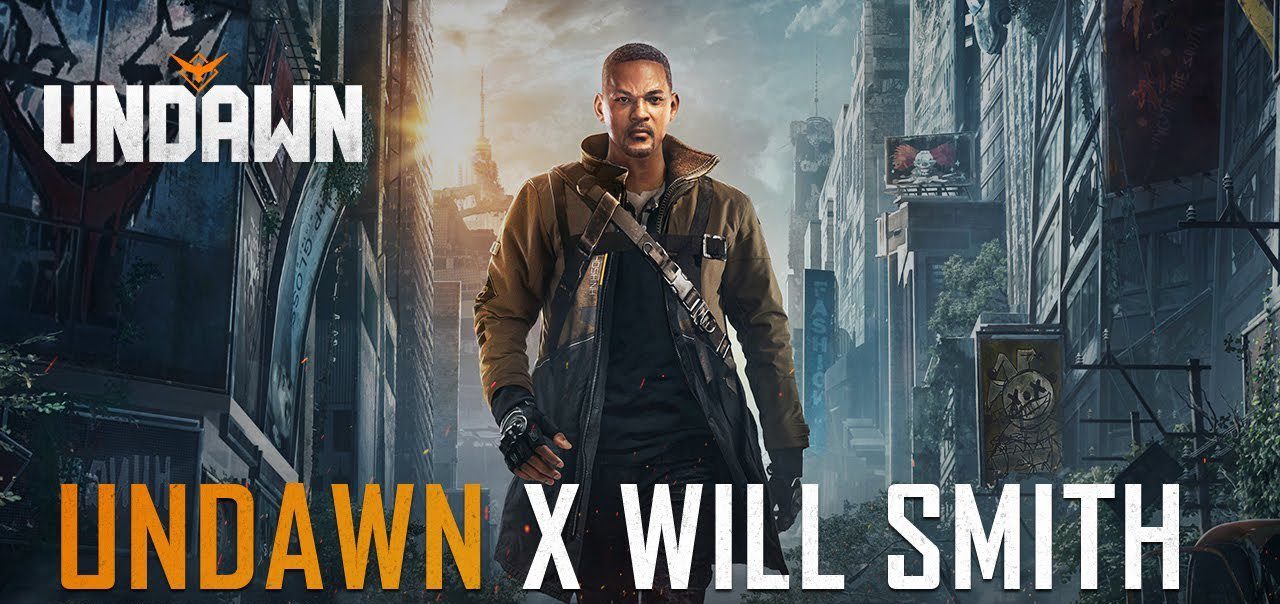 Undawn is an upcoming free-to-play open-world survival role-playing game from creator Lightspeed Studios. It will launch on mobile and PC on June 15 and pre-registrations are already open.
It's brave of them to use the term "infected" when The Last of Us is perhaps bigger than ever right now, but unfortunately, here we are. The synopsis reads, "Embark on an adventure with other survivors four years after a worldwide disaster where hordes of infected roam a shattered world."
Unleasing Will Smith's Charisma
As previously noted, Will Smith plays 'famous survivor' Trey Jones in the game, who will serve as a mentor for gamers. Humans in this universe have divided into various groups. In a battle for territory and resources, players who are a part of the Raven Squad will square off against members of the Clowns, Eagles, Night Owls, and Reivers.
Players will need to "brave rain, heat, snow, and storms while monitoring their character's health and well-being to stay alive against overwhelming odds."
In addition to fending off enemies, you'll get the chance to "explore an expansive open world filled with diverse environments such as plains, mines, deserts, swamps, and abandoned cities, each with unique ecosystems and dangers." Undawn sounds like a promising game, so it's a bummer that consoles won't be getting it.
GTA Vice City Fans Grateful the Game Introduced Them to Awesome 80's Hits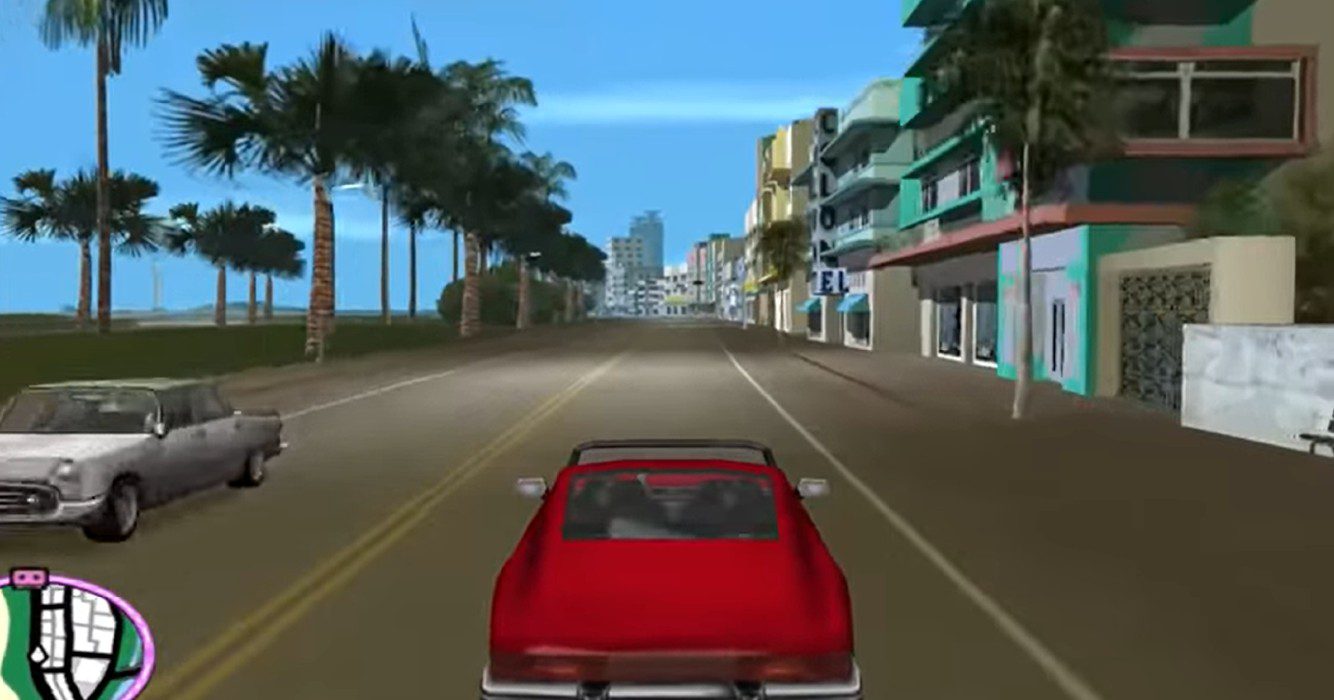 Fans of GTA Vice City definitely appreciate the game's outstanding music for introducing them to awesome 80's hits. Grand Theft Auto: Vice City, which debuted for the PlayStation 2 in 2002, quickly gained a reputation as one of the top games of all time and the best game in the series. In all honesty, we wouldn't contest the statement if it were made that GTA: Vice City is the best game in the series. Undoubtedly, Rockstar Games had a future classic on its hands.
More Than Just a Game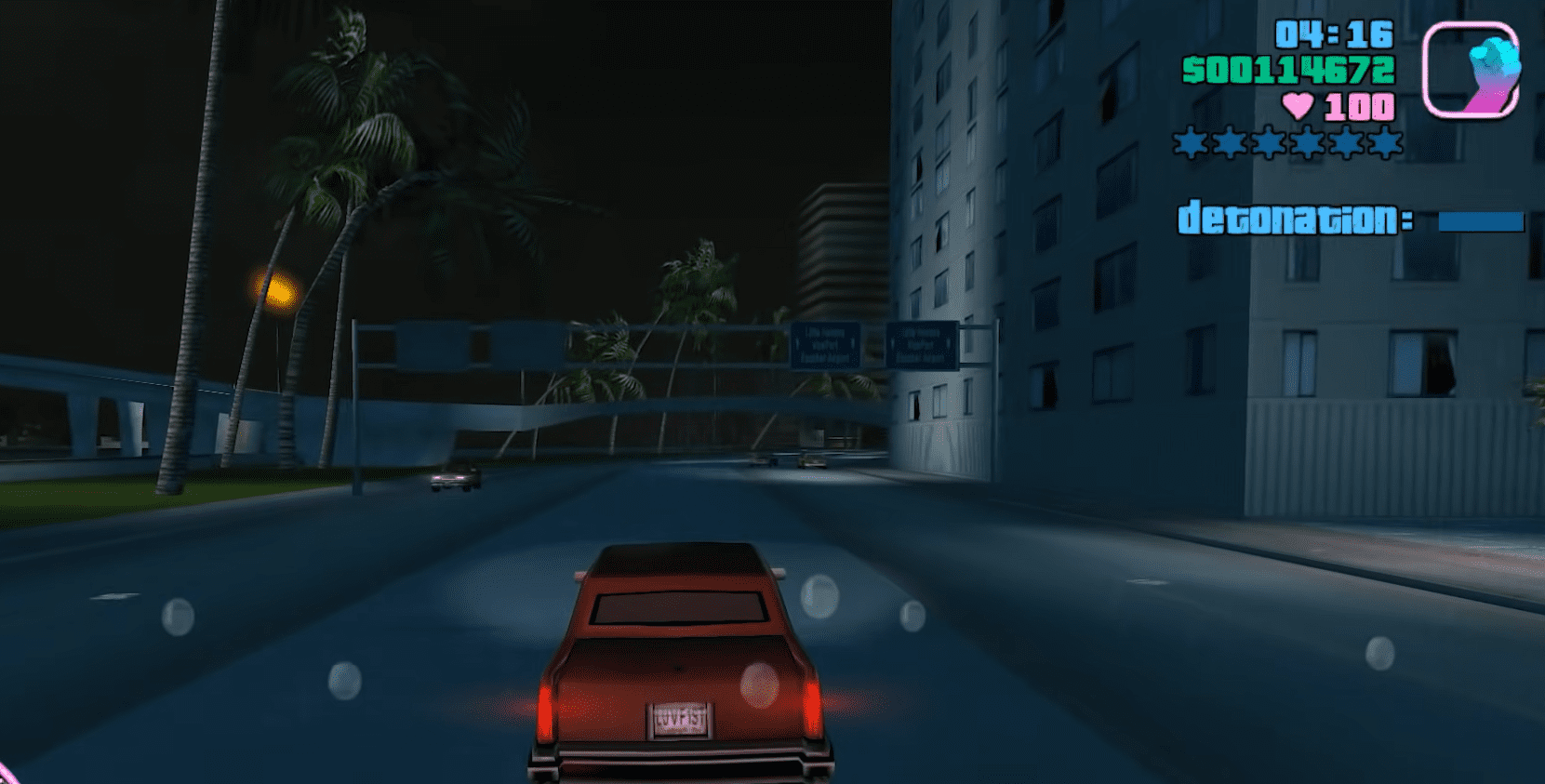 Miami, a real-world and iconic city, served as the inspiration for Vice City's setting. A bustling populace, neon lights, sandy beaches, stunning sunsets, and much more. It also showed a mock criminal underworld and shady business dealings. Gangs that won't hesitate to kill their rivals, drug trafficking, loan sharks, and an extremely high level of corruption. We could honestly go on and on about how much we adore GTA: Vice City, but the game's outstanding soundtrack was another factor that contributed significantly to its notoriety. In the past, we probably spent more time listening to the game's radio station than really even playing it. We suppose that's the beauty of it too!
Music Touches You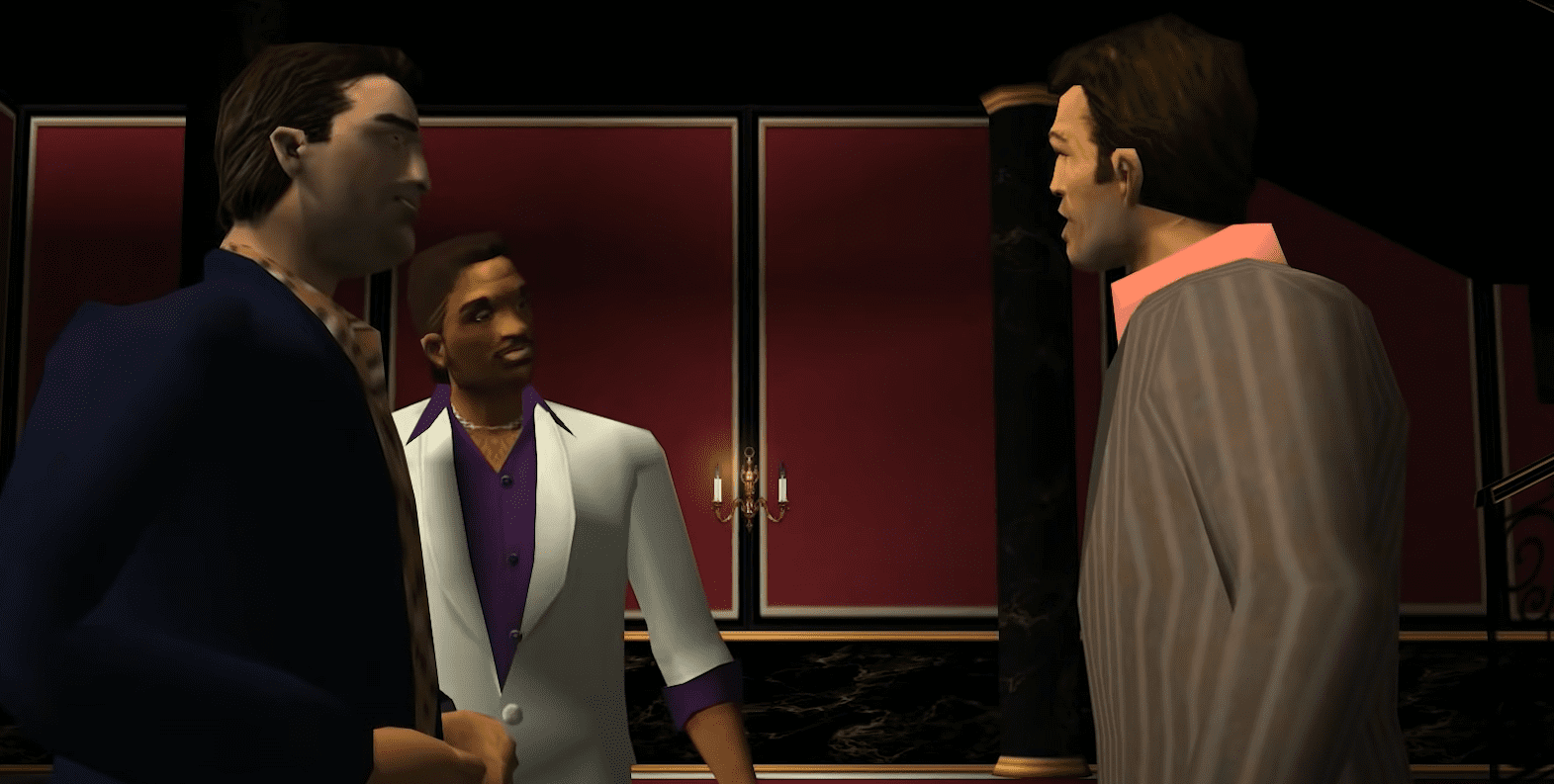 Since GTA: Vice City is set in the 1980s, which some consider to be the height of music, the radio station exposed its listeners to a ton of absolute bangers throughout that time period. And we're not referring to Prawn Island's InterGlobal Studios. Additionally, Reddit users have been praising the GTA: Vice City music. Many players and fans have mentioned how the songs they were listening to on the radio had an impact on them today or how much fun it was to merely listen to music while driving.
GTA: Vice City has been released on a wide range of platforms since its initial release, and for good reason—it's a brutally amazing game. In 2021, it was included in the notorious Grand Theft Auto: The Trilogy – The Definitive Edition, which also contained remastered versions of GTA III, GTA: Vice City, and GTA: San Andreas. Sadly, to say that it was in horrible shape when it launched would be an understatement. The collection is now in a lot better shape than when a lot of us last played it, and we can definitely put some thought to going back to Vice City.