Andrew Tate was Detained in Romania on Suspicion of Rape and Human Trafficking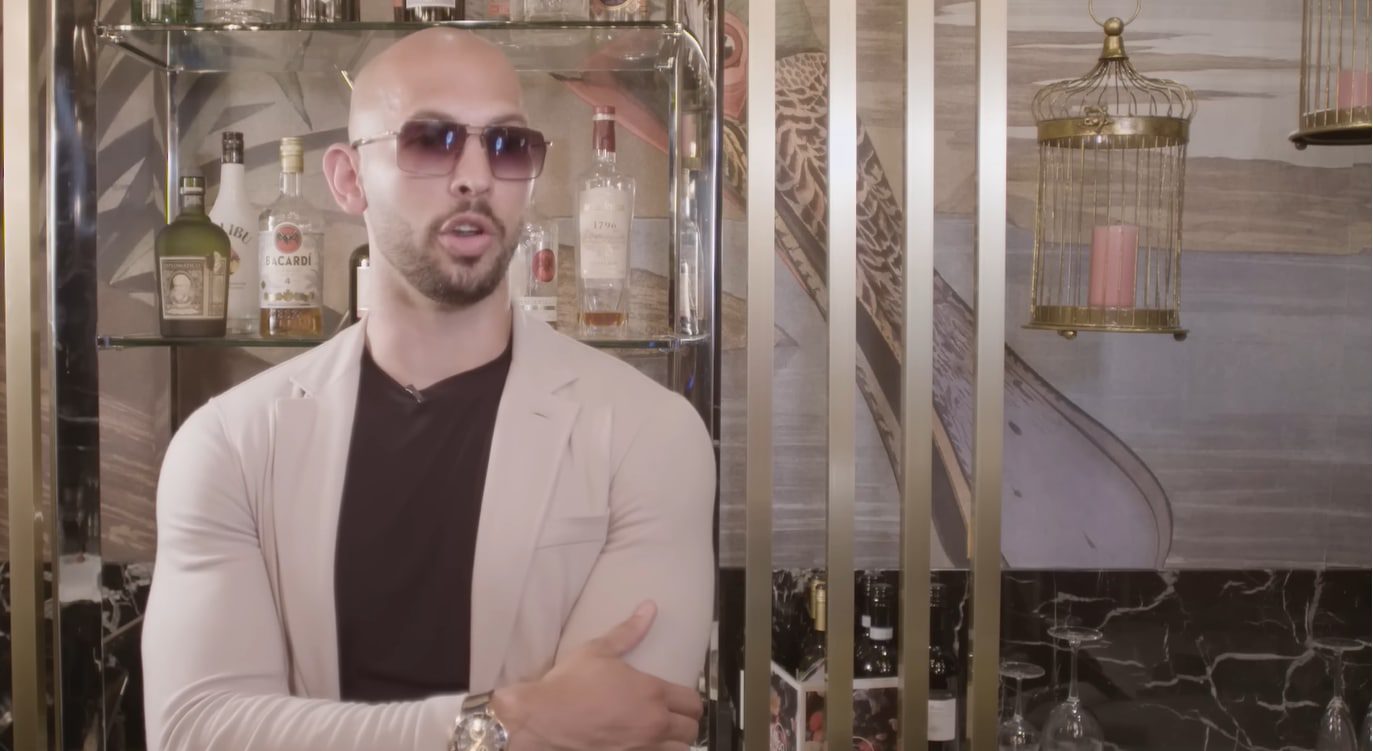 It's thought that the Jerry's Pizza box he displayed in his response to Greta Thunberg helped police find him.
Who's Andrew Tate?
Emory Andrew Tate III, an American-British social media figure, businessman, and former professional kickboxer, was born on December 1, 1986.
Following his kickboxing career, he started selling paid memberships and courses on his website and subsequently became well-known online. Tate, a self-described misogynist, has been banned from multiple social networking sites as a result of his criticism.
Tate and his brother Tristan were detained in Romania on December 29, 2022, along with two other suspects. They were accused of participating in human trafficking and setting up an organized criminal ring.
Emory Andrew Tate III was born on December 1, 1986, in Washington, D.C. He is mixed-race. His African-American father Emory Tate was a chess international master, and his mother worked as a catering assistant.
Well, this is news-breaking
The organization allegedly forced victims to produce paid pornography for social media, according to Romanian authorities. On December 30, 2022, a judge issued a 30-day detention sentence for him.
According to reports, Andrew Tate was jailed in Romania as part of an investigation into rape and people trafficking.
The social media star, who recently engaged in a public argument with climate activist Greta Thunberg, was observed being escorted from a lavish property by law enforcement.
According to Reuters, a lawyer for the boys confirmed their imprisonment.
Two British and two Romanian individuals were suspected of belonging to a criminal organization that specialized in human trafficking, according to a statement from Romania's Directorate for Investigating Organized Crime and Terrorism (DIICOT), which did not mention the Tate brothers by name.
In a video of the raid that was also made public, you can see cash, weapons, and knives on display in one area.
Five years ago, Tate relocated to Romania.
The former kickboxer gained notoriety in 2016 after being removed from the British television program Big Brother because of a video that purported to show him assaulting a lady.
As a result of his comments that women should "carry responsibility" for being sexually attacked, he later gained prominence online and was banned from Twitter. He was later given a second chance.
According to the Reuters news agency, prosecutors said that the four defendants "appears to have constructed an organized crime gang with the objective of recruiting, housing, and exploiting women by compelling them to produce pornographic footage intended to be seen on specialized websites for a fee."
The brothers and two Romanian citizens have been under investigation since April.
The Daily Mail reports that Romanian authorities think the purported criminal organization "sexually victimized at least six women."
"We cannot at this time provide any details regarding alleged reports that they have been detained," a spokesperson for Andrew Tate told the news organization. "However, Andrew and Tristan Tate have the utmost respect for the Romanian authorities and will always assist and help in any way they can," the spokesperson added.
According to rumors, the Jerry's Pizza box that was delivered during his most recent Twitter tirade revealed his whereabouts.
Carol Vorderman posted the following on social media: "KARMA."
Looks like you have blocked notifications!
Ryan Reynolds Honored: The Robin Williams Legacy of Laughter Award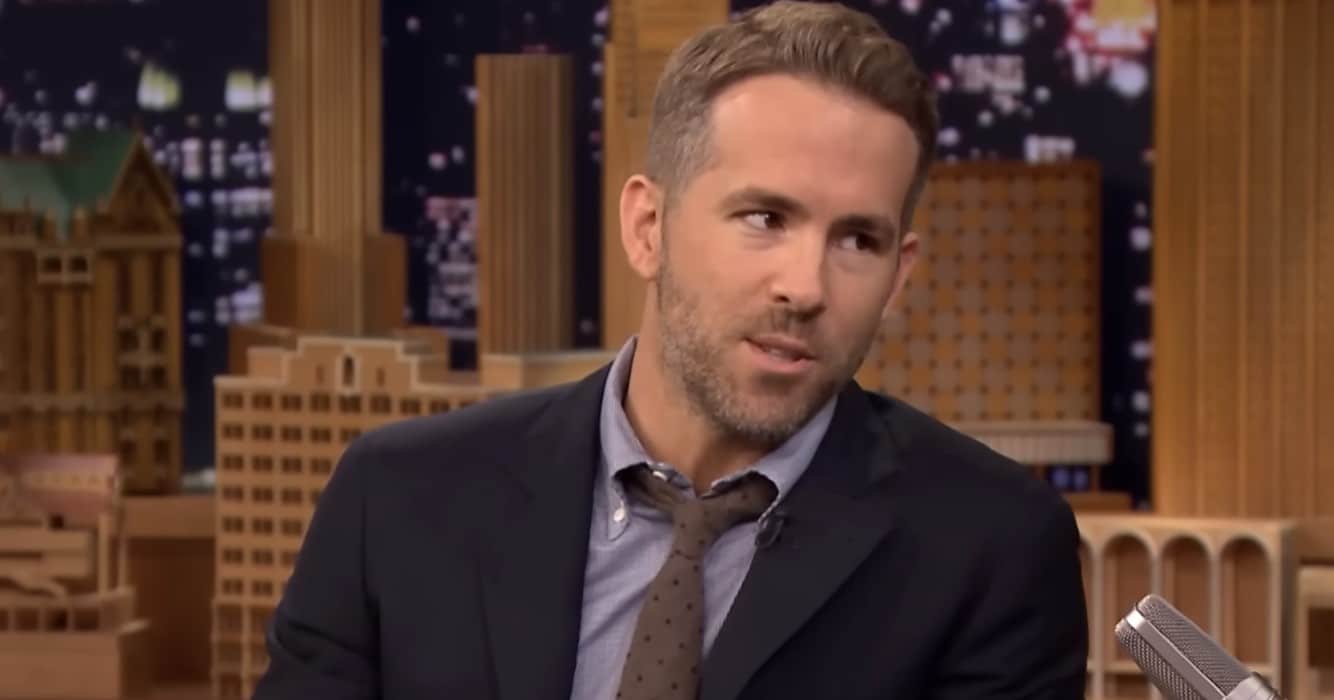 The Robin Williams Legacy of Laughter Award is one of the few accolades in the entertainment industry that carries the emotional weight and honor it does. With the gifted and charismatic Ryan Reynolds, the coveted award finds a deserved recipient this year. Reynolds, a celebrated actor known for his quick wit and variety of roles, represents the award's ethos by continuing a tradition of delighting audiences all around the world with laughter.
A Legacy to Match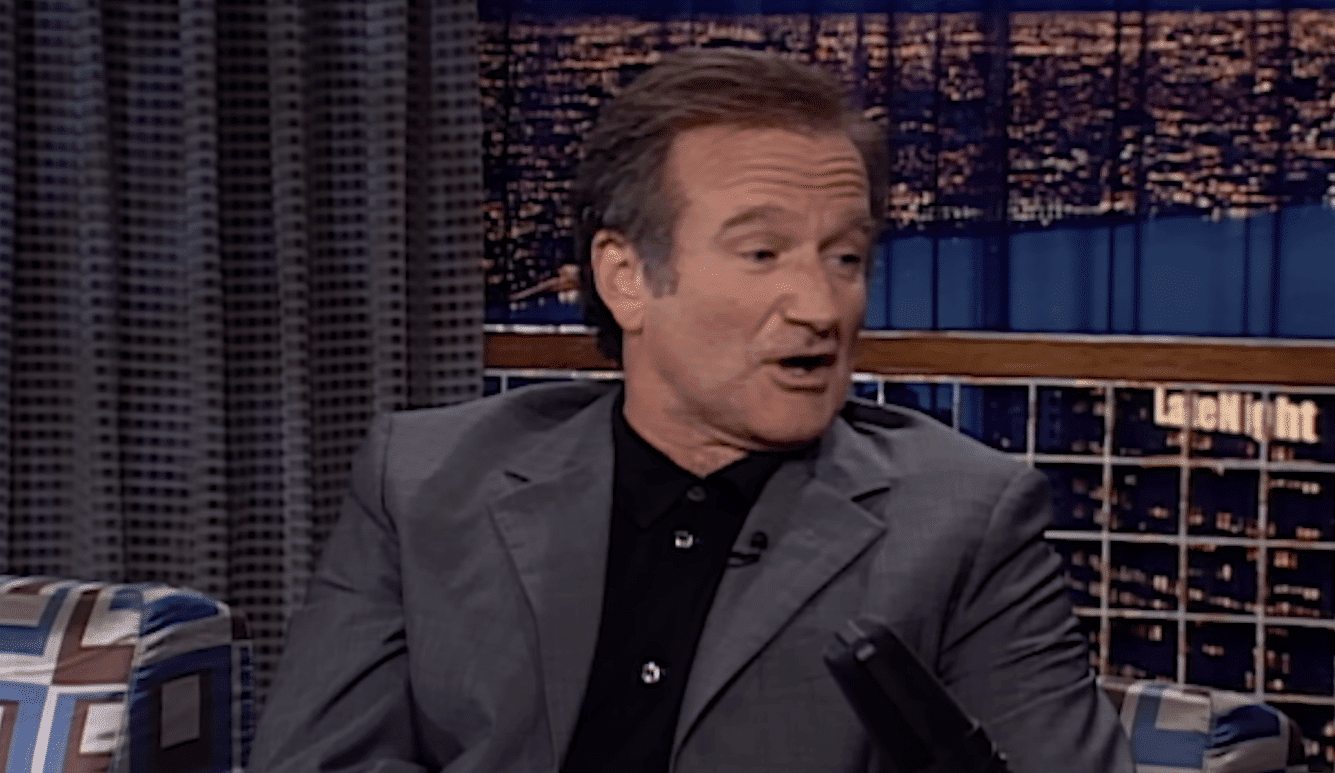 The Legacy of Laughter Award is a sincere homage to the late, great Robin Williams, an actor whose contagious laughter and unrivaled comedic talent left an irreparable impact on the entertainment business. It is awarded to people who, like Williams did during his brilliant career, have demonstrated a remarkable capacity for engrossing and entertaining an audience through their comedic prowess. With his razor-sharp humor and impeccable comedic timing, Ryan Reynolds has made a name for himself in the comedy world. Reynolds has demonstrated his varied comedic range, making audiences of all kinds laugh, from his breakthrough performance in "Van Wilder: Party Liaison" through the irreverent and funny "Deadpool" series. He is the perfect candidate for this prestigious award because of the distinctive sarcasm and charm that have come to define him.
More Than Comedy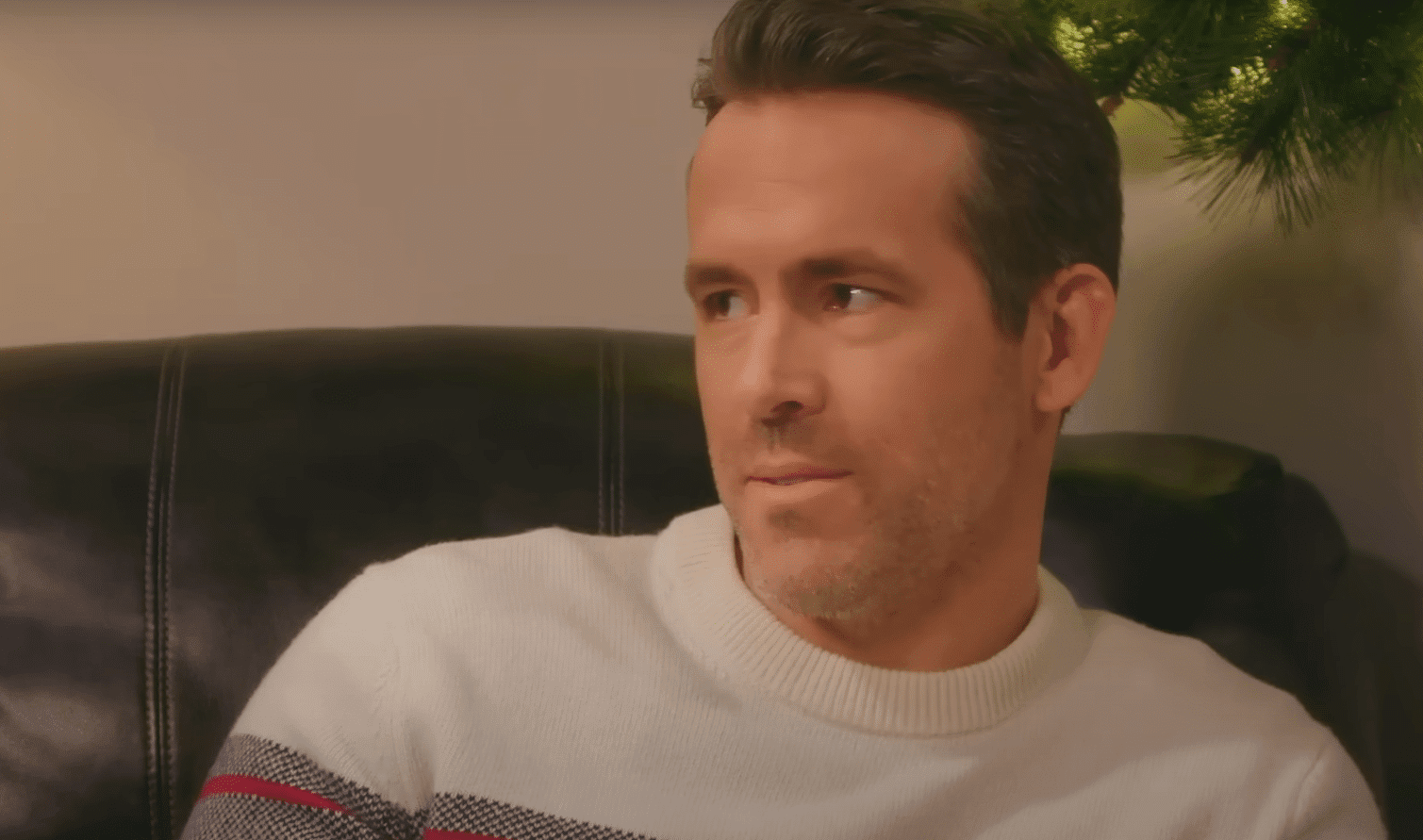 Reynolds is known for more than only his humorous performances; he is also admired for his humanitarian efforts and kind heart, which are a reflection of Robin Williams's compassion. The goals and guiding principles of the Legacy of Laughter Award are echoed by Reynolds' countless humanitarian efforts and his dedication to social concerns. He has inspired others with his generous nature and commitment to having a positive impact, which further confirms his suitability for the prize.
An honoring of comedic genius and altruistic attitude, Ryan Reynolds will receive the Robin Williams Legacy of Laughter Award. It represents the carrying on of an illustrious legacy marked by happiness, humor, and generosity. In addition to paying respect to the iconic Robin Williams as he accepts this award, Ryan Reynolds also serves as a reminder to everyone around the world of the transformational power of laughter and the long-lasting effects of kindness. The tradition of Laughter Award shines as a light of hope and happiness in a world that is frequently tarnished by difficulties and conflict, and Ryan Reynolds is a deserving torchbearer of this tradition thanks to his limitless goodwill and humor.
Looks like you have blocked notifications!
Usher to Ignite the Stage: Headlining the 2024 Super Bowl Halftime Show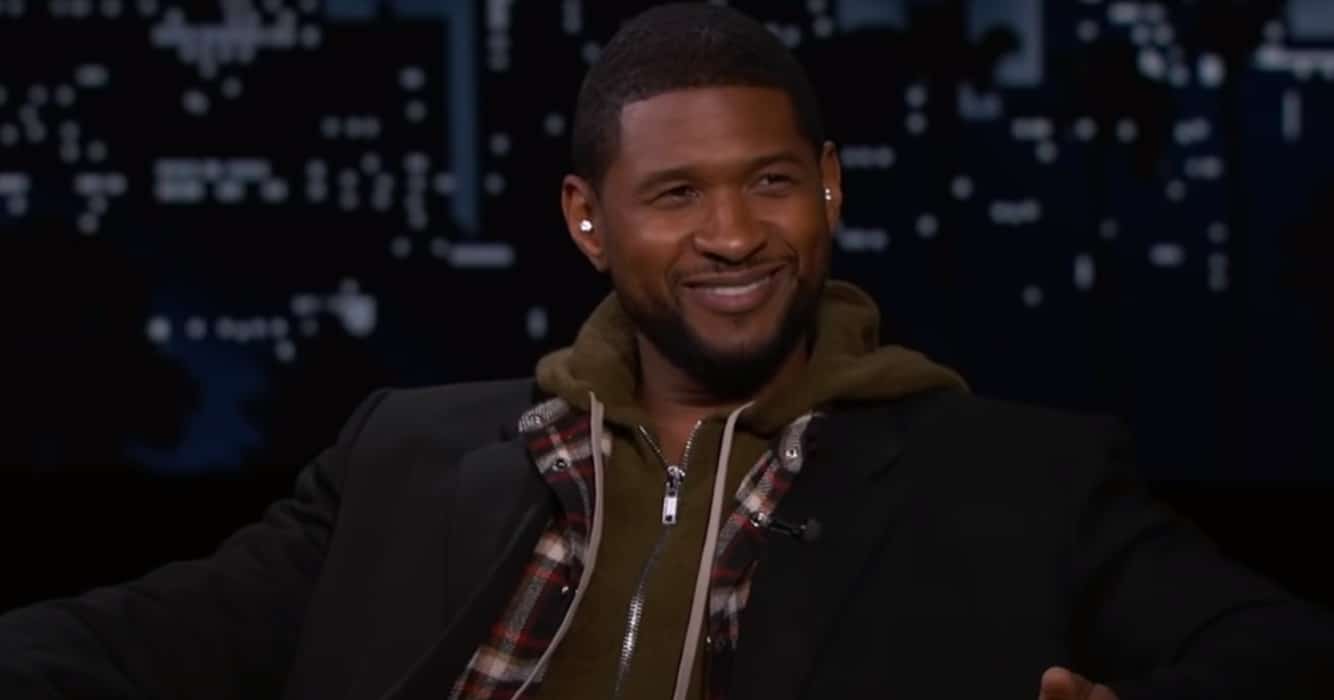 The renowned Super Bowl Halftime Show is renowned for its lavish demonstrations of musical prowess and famous performances, and the 2024 Super Bowl is expected to retain this legacy. Usher, a Grammy Award-winning musician, has been booked to perform at the main event, and he promises to put on a show that showcases both his dance and musical prowess.
An Expected Stellar Performance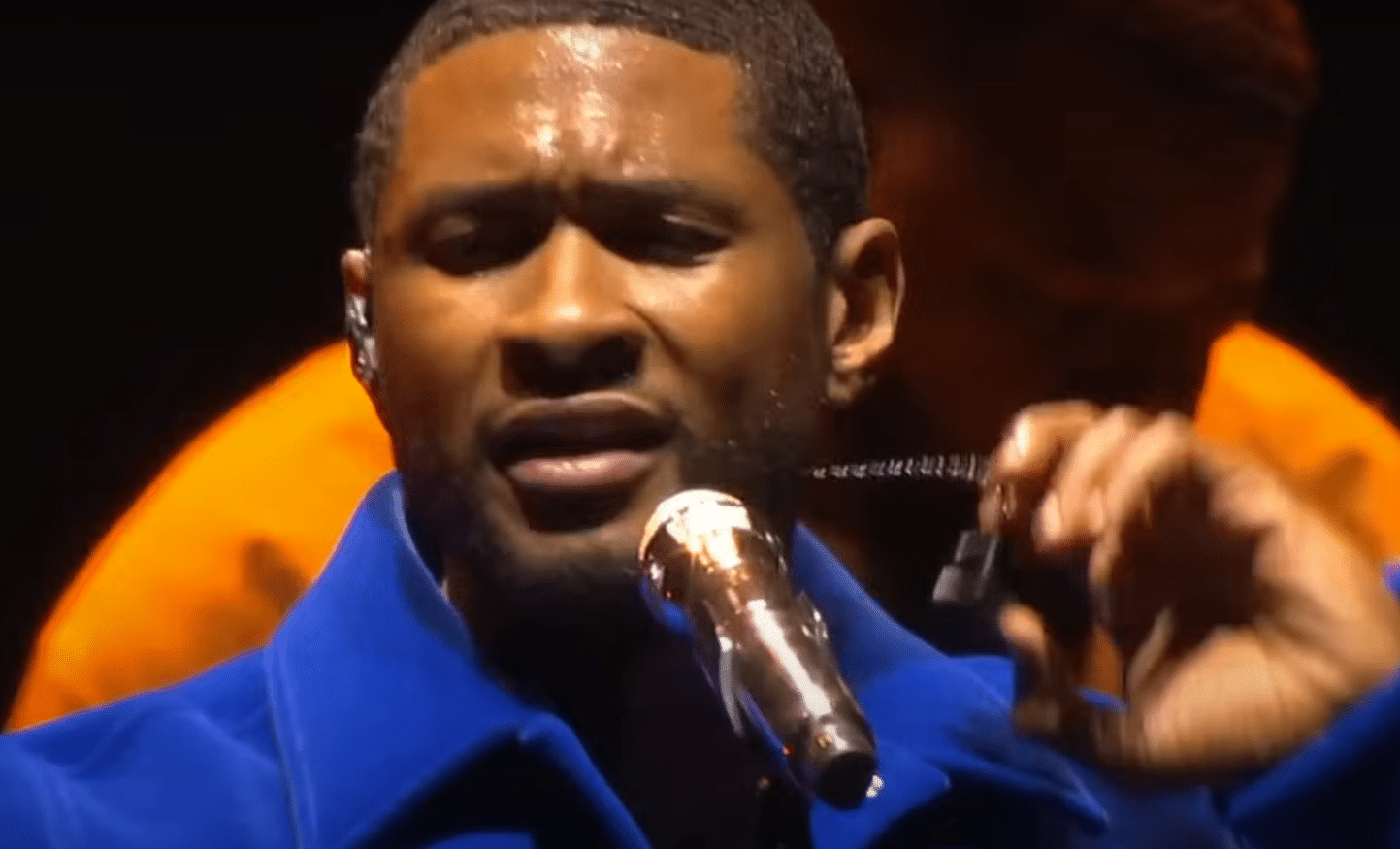 Usher is the ideal performer on such a prestigious stage because to his successful musical career, which has been characterized by a fusion of R&B, pop, and dance. He has received numerous awards and has a special place in the hearts of music fans all over the world because to his timeless tunes and unrivaled dancing abilities. The assortment of chart-topping tunes from this multi-platinum musician, including "Yeah!" and "Confessions," are probably going to resonate around the enormous Super Bowl stadium, creating an indelible atmosphere. Expectations have skyrocketed when Usher was revealed to be the halftime show's headlining act. His seductive music will be combined with the Super Bowl's tremendous atmosphere, and fans can't wait to see it. Not only is there excitement for the music, but also for the chance to experience Usher's total artistic expression, which includes his distinctive dance style, engaging stage presence, and arresting graphics.
More Than Entertainment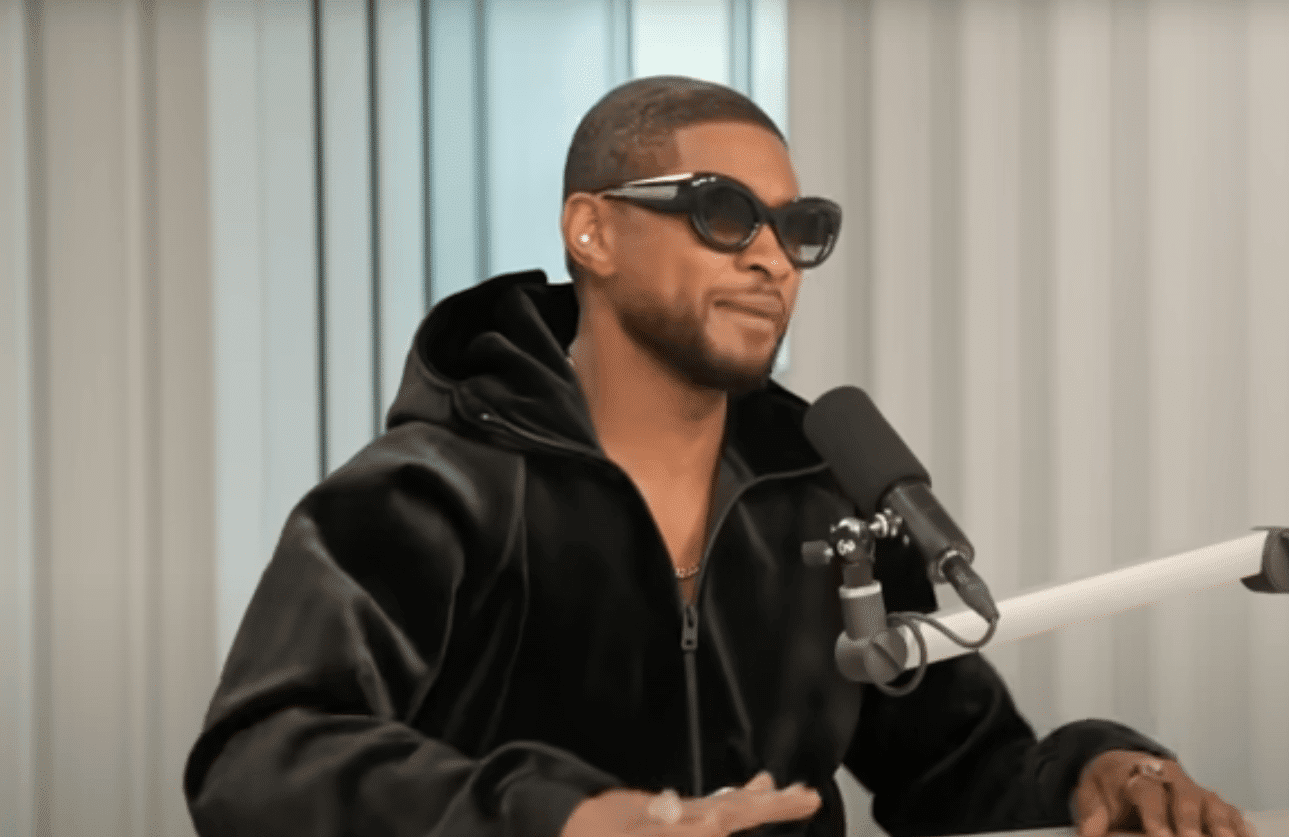 Usher is a more than an icon for entertainment due to his diverse range of abilities. He has an unmatched capacity for energizing a crowd and fostering a collaborative spirit. With Usher in charge and millions of viewers, the 2024 Super Bowl Halftime Show is certain to be a kaleidoscope of musical ecstasy, visual delight, and emotional resonance. The Super Bowl attracts spectators from all around the world and is not just a national pastime of the United States. By attracting a wide range of fans and bringing them together in musical bliss, Usher performing as the show's headlining act ensures a global resonance. It honors the fact that music has a global language that cuts through distinctions and forges harmonies.
Usher will perform as the featured act at the 2024 Super Bowl Halftime Show, which is set to be a historic occasion and promises to be a multi-faceted entertainment spectacular. It will be a fusion of musical genius, dancing mastery, and visual grandeur that will captivate a global audience. Usher's unique artistic talent is destined to leave an enduring imprint on the enormous ocean of Super Bowl history, bringing the magnificent event's spirit to previously unheard-of heights.
Looks like you have blocked notifications!
LeBron James: On the Cusp of Basketball Scoring Royalty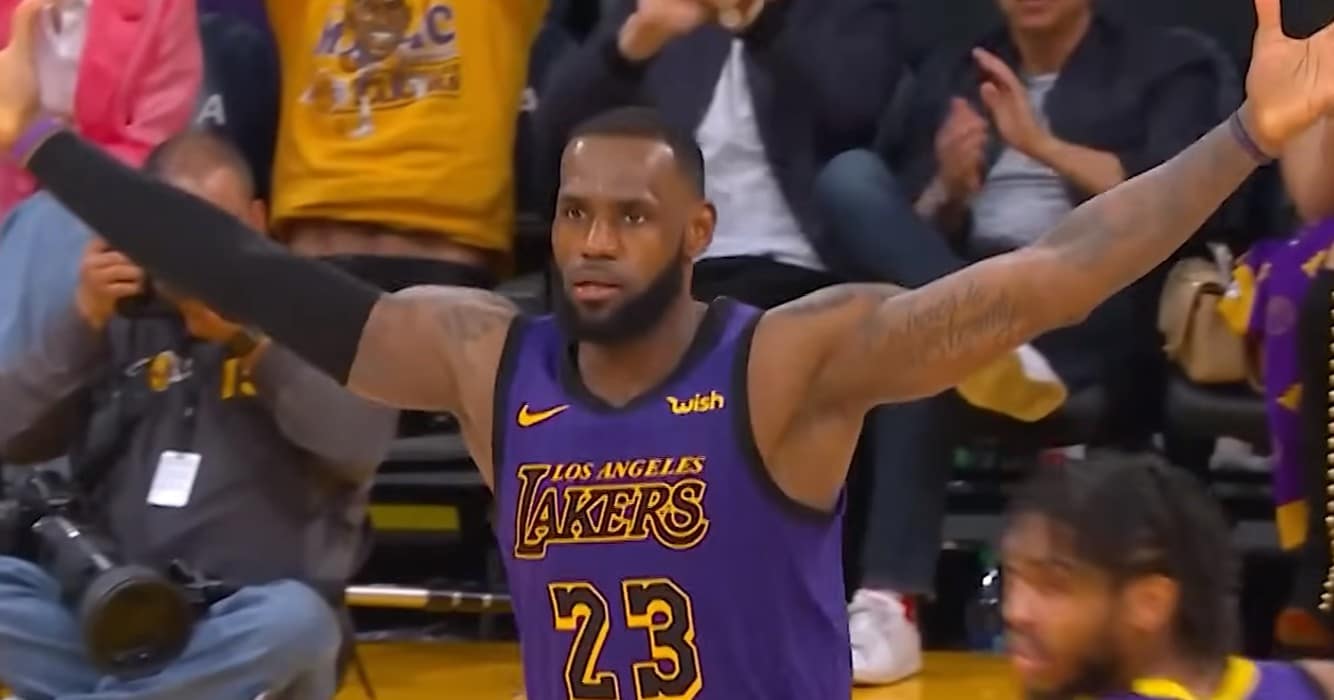 LeBron James is creating a masterpiece as he pursues basketball brilliance with unrelenting zeal, confirming his position as one of the best. The legend's close proximity to achieving the record for the most points in basketball history is evidence of his unwavering commitment and unmatched abilities. He is just 2004 points away from achieving this feat.
Another Legacy in the Making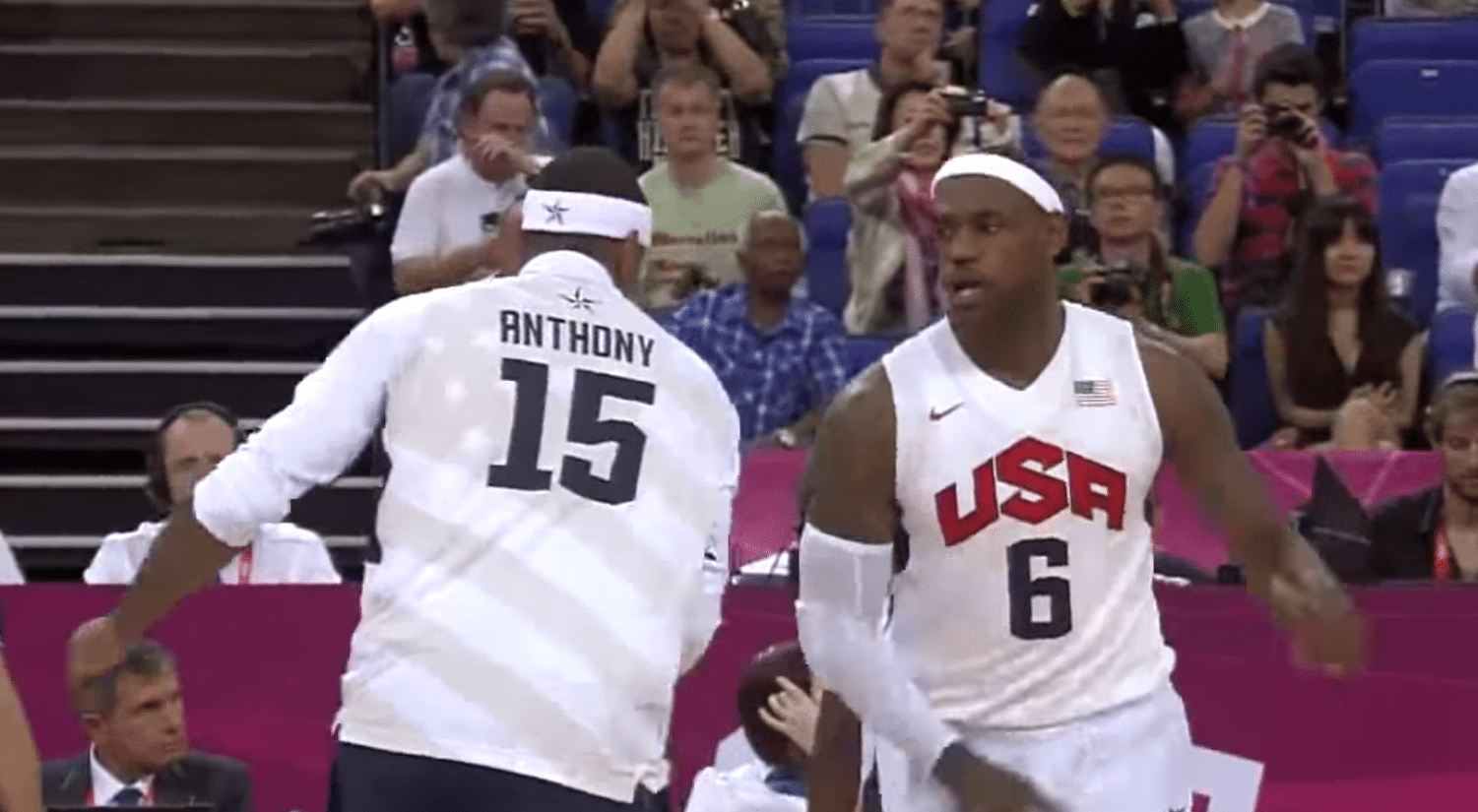 LeBron has had an absolutely incredible career in the NBA, with his explosive scoring abilities mixing beautifully with his versatility, basketball IQ, and leadership. There is excitement and appreciation in the basketball community as he approaches this incredible milestone. It is not a question of if but when LeBron will reach the top of the scoring charts. LeBron might reach this illustrious milestone soon based on his average game scoring production and presuming he keeps up his health and performance standards. His legacy as one of basketball's best players will be further cemented by this accomplishment, which will serve as the career's crowning glory in terms of awards and records.
Sparking the Basketball World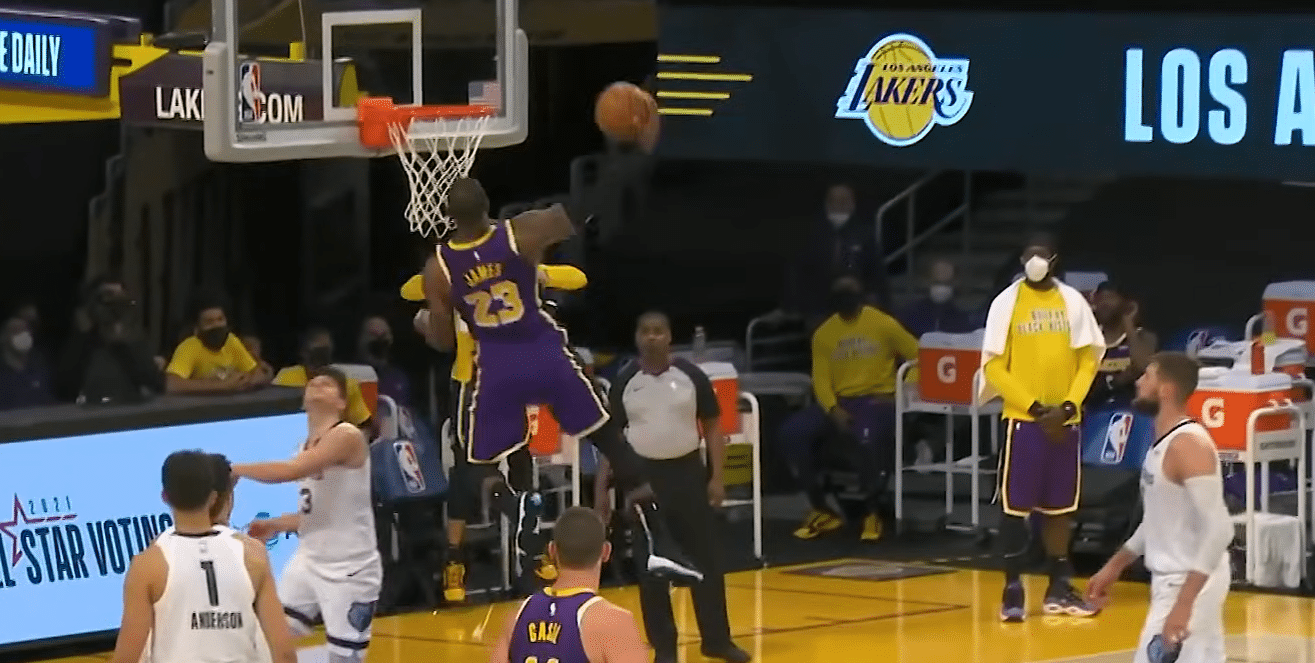 Basketball's highest-ever point totals can be reached in more ways than one. It stands for tenacity, dependability, and an unwavering passion for the sport. It will be the result of many years of grit, perseverance, and a steadfast dedication to basketball brilliance on LeBron's part. The greatest basketball player of all time will once again be a topic of conversation and debate thanks to this album, with LeBron's name unavoidably appearing in those talks. The forthcoming accomplishment will serve as more evidence of his influence and commitment to the game and will inspire athletes around the world. LeBron is edging closer to achieving this remarkable feat as the basketball community, including fans and teammates, waits with bated breath. It is evident that LeBron commands the respect and admiration of the basketball community by the palpable energy present.
Just 2004 points separate LeBron James from being the all-time leading scorer in basketball history, putting him on the verge of basketball immortality. This soon-to-be accomplished feat is a testament to his unwavering excellence and unrelenting quest for greatness. Basketball fans across the world watch with wonder and eagerness as he draws closer to this momentous milestone, seeing a legend carve his indelible mark in basketball history.
Looks like you have blocked notifications!