A TikTok influencer alleges she "accidentally" spent $100,000 (AUD$159,000, £56,000) on a couch and is not managing the situation well.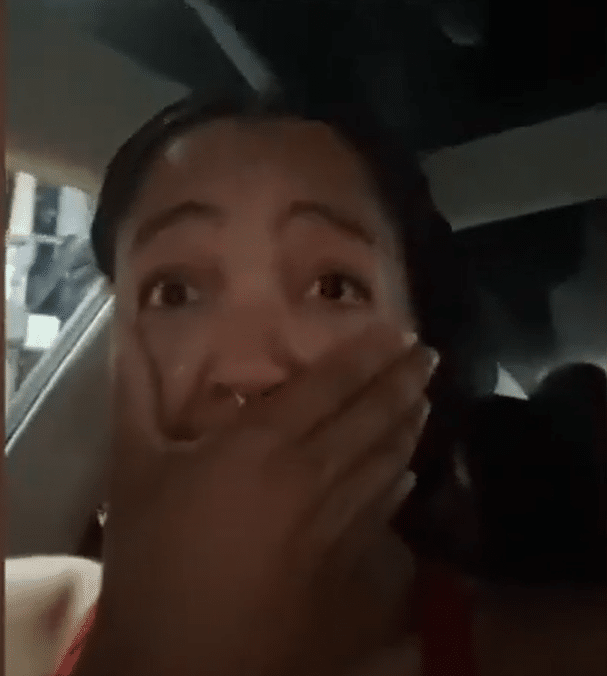 What a $100,000 couch?!
Earlier this month, Quenlin Blackwell uploaded a video to her TikTok account showing her crying in her car.
She admitted that she had entered her card information into an online auction for a couch as she sobbed furiously in her car.
When the 21-year-old entered her card details for the transaction, she claimed that the offer was a joke and that she wasn't taking it seriously.
She was, in fact, charged for the exorbitantly pricey sofa in an act of instant karma, which is what led to her apparent terror.
In the now-viral video, she remarked, "I have to pull over right now because I'm ready to f**king puke up."
See full video here:
When I saw that, I nearly crashed my car. "I just put an offer on a couch. I was joking, but I typed in my card information, and it automatically charged my f**king account."
She then made a donation request to her followers so she could buy the pricey piece of furniture.
If you have a million dollars, would you kindly consider donating? If you have a million dollars, would you kindly consider letting me borrow some? she begged in tears.
The description for the video, which has had 6.5 million views thus far, reads, "I can't inhale."
"Girl, who puts in card info as a JOKE," read one of the most popular comments.
"ILY BUT WHY PUT YOUR INFO IN," a second remarked.
"How do you mistakenly put all of your card information in and push purchase," joked a third.
She has yet to divulge the location of the absurdly pricey couch, despite requests from others.
She repeated her tearful appeal to her followers in a subsequent video, telling them she had joined OnlyFans in an effort to make up some of the lost income.
She said, "I don't want to, but I'm going to have to," mentioning the fact that she also required cash for dental work and to replace a side mirror on her car.
"I don't want to work, and I'm going to puke because I know they didn't give me a refund," the speaker said.
Many are speculating over whether the video is authentic or just a gimmick to entice people to subscribe to her OnlyFans account.
The TikTokker triggered a comparable social media uproar when she asserted that Diplo was her roommate.
Eventually, the record producer addressed the situation in a statement, saying: "OK, so I rent one of my residences to Quenlin.
Her social media is chaotic and snarky, and he said, "I can see you would get the wrong impression, but there is nothing except a friendship between us."
This sofa drama may be another satirical post.