In an Odd Video, Mark Zuckerberg Displays His MMA Prowess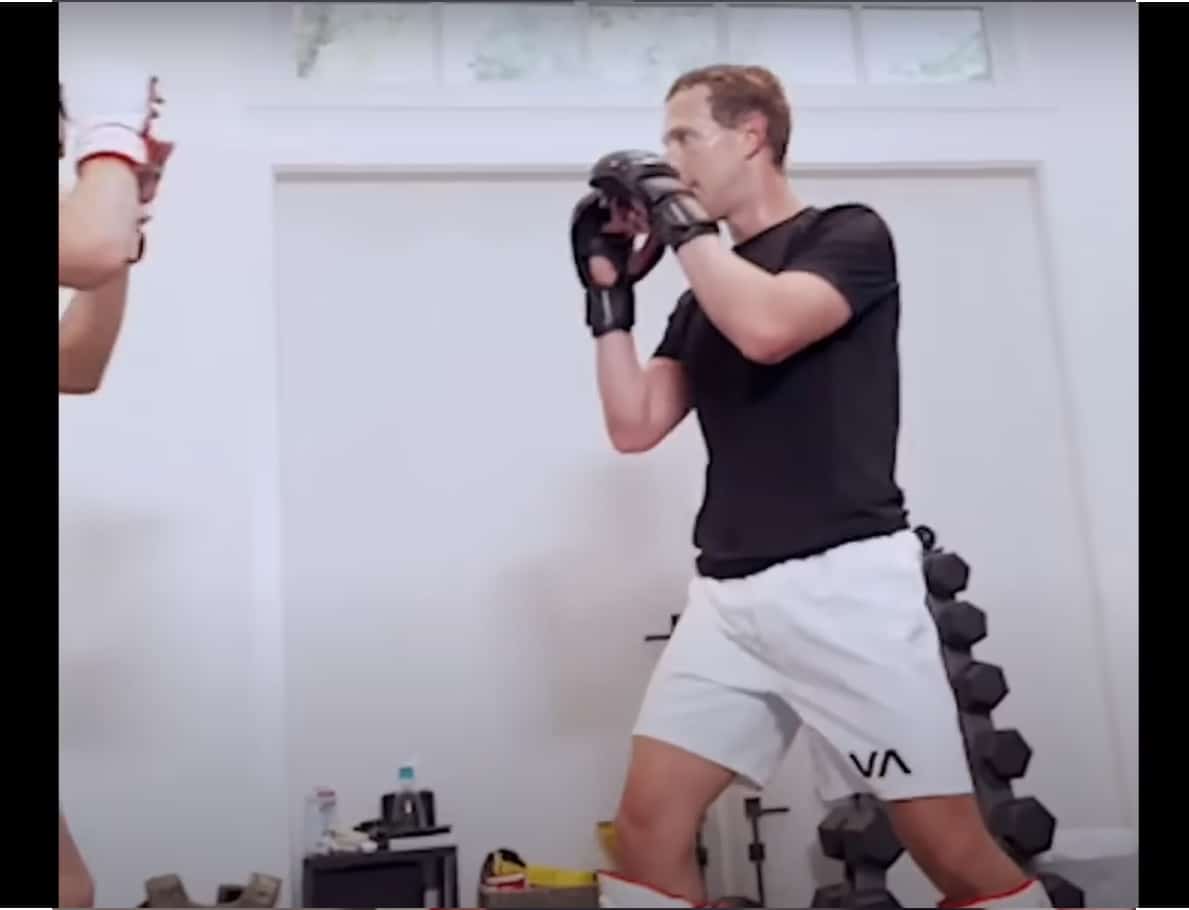 Prior to recently, the general consensus was that Mark Zuckerberg could only harm someone when hiding behind a keyboard. However, after he demonstrated his MMA prowess, this opinion has completely changed.
Not your Typical CEO
A video of the Meta CEO sparring with Khai Wu was posted online in advance of the UFC fighter's last night showdown against Joshua Dillon (September 3).
Ever hit the gym and saw a billionaire? Or perhaps some legends? Well, Mark Zukerberg is not only the META CEO, but he's also a force to reckon with.
With Facebook being one of the primary social media platforms, it is no wonder that the CEO became viral. He was even also a guest on Joe Rogan's Podcast.
"One of my training partners, Khai Wu, is making his UFC Fight Pass debut tonight. Go get it Khai and looking forward to a fantastic fight," Zuckerberg commented with the video.
Even though Wu's training session wasn't enough to help him win in Urijah Faber's A1 Combat 5, the Big Tech tycoon nonetheless received some unusually high acclaim from the UFC community for his fighting skills.
That includes comments made by contentious podcaster and UFC analyst Joe Rogan, who recently invited Zuckerberg to appear on his show.
"This is fantastic! I'm really thrilled to see this. Training seems good too," wrote Rogan.
His abilities were also praised by UFC champions Alexander Volkanovski and Aljamain Sterling, who wrote, "Looking the goods" and "This is truly fantastic to see! Idk, UFC debut might be coming soon for you too," respectively.
The commentator Conor McGregor said, "Yo! F***ing fantastic Mark!"
Even UFC's official Instagram account made a comment, calling the combos "clean."
Therefore, the question still stands: Is Zuckerberg preparing for his UFC debut? If so, we are aware of one person who would be eager to confront him.
Paddy Pimblett, often known as Paddy the Baddy.
Danger Looms
The MMA legend made fun of the creator of Facebook earlier this year in his post-fight interview following his victory over Rodrigo Vargas at UFC London on March 19.
The 27-year-old Liverpudlian remarked following just his second UFC fight: "I want to go up against Mark Zuckerberg.
"I'm going to punch you in the skull, lad. I'm tired of you. I'm tired of you blocking my Instagram accounts when all I do is support charities and assist others who are struggling with mental health issues.
You, young man, are the biggest bully there is.
After Zuckerberg said that he is the reason for the ban on the boxer's Instagram accounts, the fighter became angry with him.
Although quite a few months have passed since then, with Zuckerberg's preparation well under way, a Pimblett vs. Zuckerberg matchup isn't completely out of the question.
One fan wrote at the time: "Ironically, I'd spend more money to watch Pimblett fight Mark Zuckerberg than I would for literally any other UFC PPV." This shows that the fans are definitely on board with the notion.
See full video here.
While filming Barbie, Margot Robbie sent Ryan Gosling a gift every day.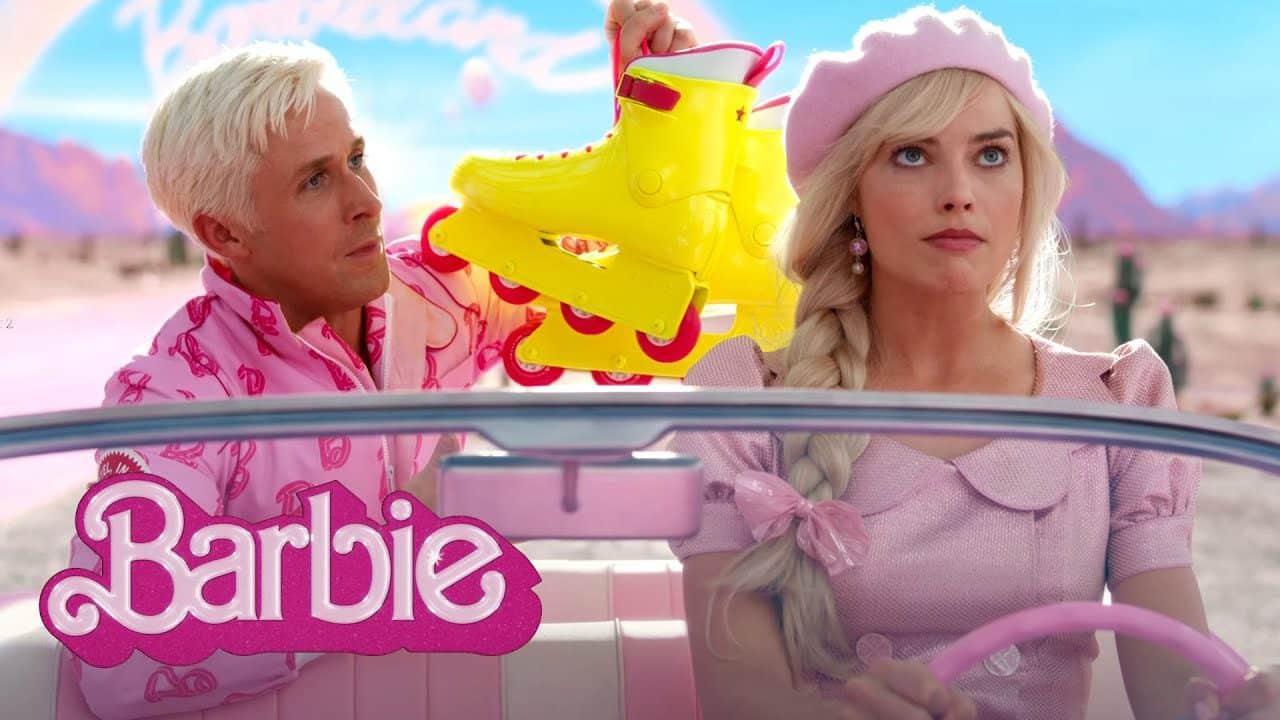 Margot Robbie would send Ryan Gosling gifts on set every day, according to Ryan Gosling, who recently opened up about what it was like to film with her on the set of Barbie.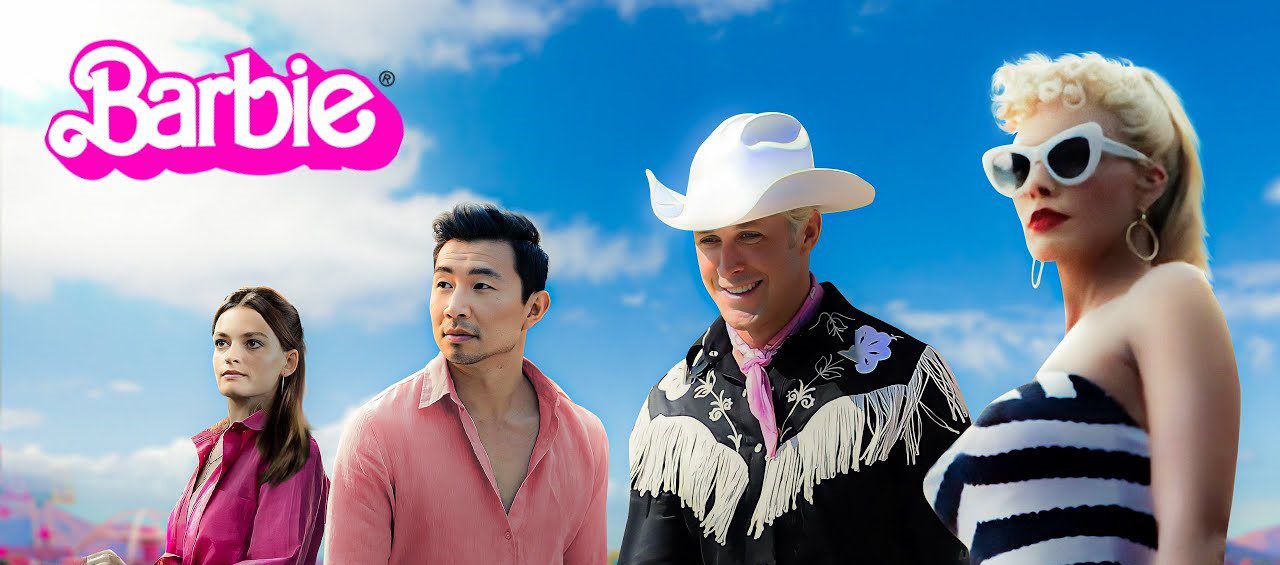 Most-Awaited Barbie Movie!
If you've been hiding under a rock for the past year or two, you might not be aware that Robbie and Gosling will co-star as none other than Barbie and Ken in the upcoming, eagerly awaited live-action film, Barbie.
As if having the opportunity to work with someone as amazing as Robbie weren't a gift in and of itself, Gosling has claimed that he was given gifts every day while on the set of the movie.
In an interview with Vogue, Ryan Gosling described what it was like to work with the Australian actor and how he came up with his version of Ken.
Initially being humorous: "It would be very un-Ken of me to talk about Ken," he later explained his process of finding the characterisation was aided by Robbie.
A Gift-giver, eh?
"She left a pink present with a pink bow, from Barbie to Ken, every day while we were filming. They were all beach-related. Like puka shells, or a sign that says 'Pray for surf.' Because Ken's job is just beach," Gosling went on.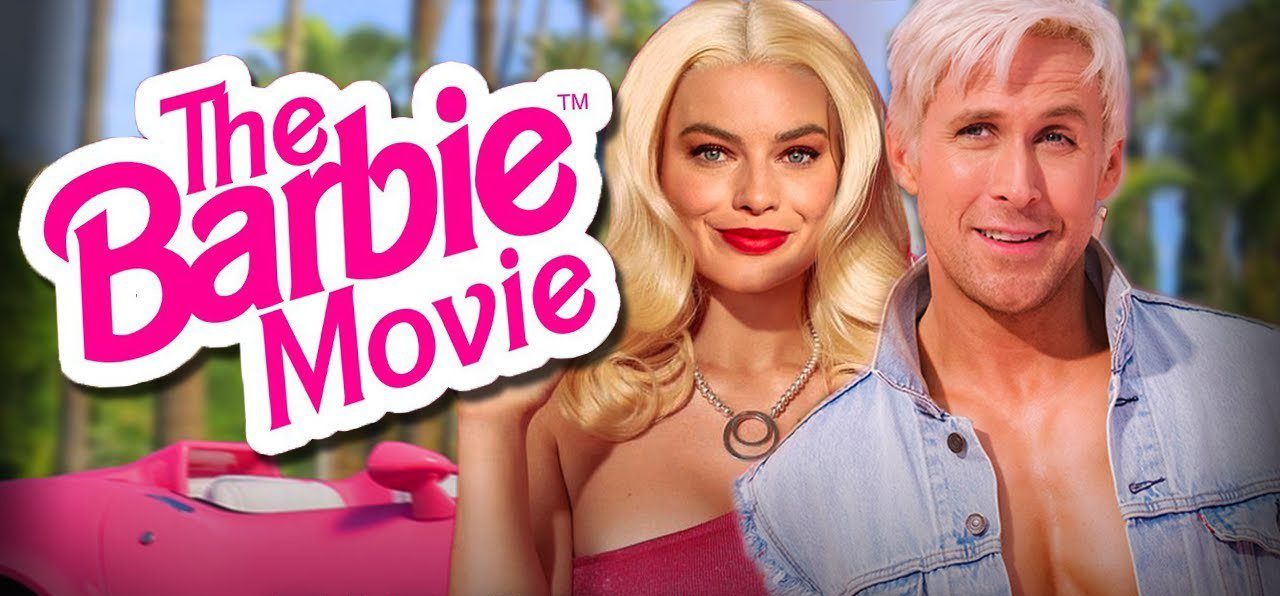 "I've never quite figured out what that means. But I felt like she was trying to help Ken understand, through these gifts that she was giving."
Robbie tried "animal work" to find her version of Barbie. She has used this method in earlier well-known films like Babylon and I Tonya, assuming the characteristics of an octopus and honey badger for Nellie and a pit bull and mustang for Tonya.
Unfortunately, the "animal work" didn't do much to help Robbie adjust to her blonde-haired, blue-eyed, and pink-obsessed lead part in Barbie; yes, she attempted a flamingo, but regrettably it didn't take flight.
Robbie decided to seek the advise of the film's director Greta Gerwig, who forwarded her a podcast episode of This American Life "about a woman who doesn't introspect."
The Barbie Energy of Robbie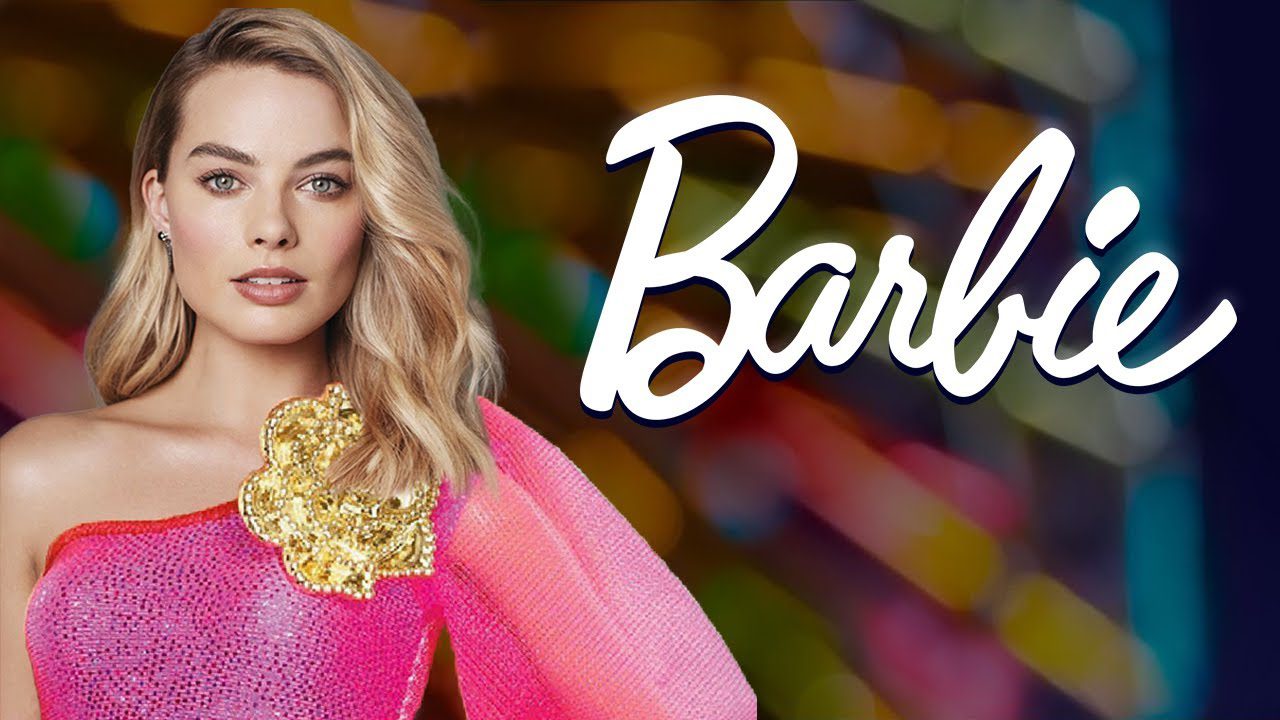 It didn't take Robbie and Gerwig long to affirm that 'Barbie energy' is someone who is 'impossibly gorgeous, but you don't hate her for being that beautiful, because she's so honestly sincere, and she's so joyfully friendly, that it's almost silly.
As if social media users didn't already have enough to look forward to, Barbie lovers have flocked to Twitter to thank Robbie for giving Gosling a gift to help him find his Ken.
A user of Twitter said: "She's slowly turning him gay," which another user replied: "She's a queen for that."
A third commented: "This is what jared leto did except for normal people."
"Finally a normal display of method acting," another chimed in.
And a final resolved: "Already an iconic duo. Ugh their minds."
On the other hand, Barbie movie fans can mark their calendars for the highly anticipated release date. The joyous occasion will bring magical storytelling, vibrant animation, and inspiring characters to theaters, leaving audiences captivated and entertained.
Katy Perry says she "wants to quit" American Idol after receiving harsh criticism.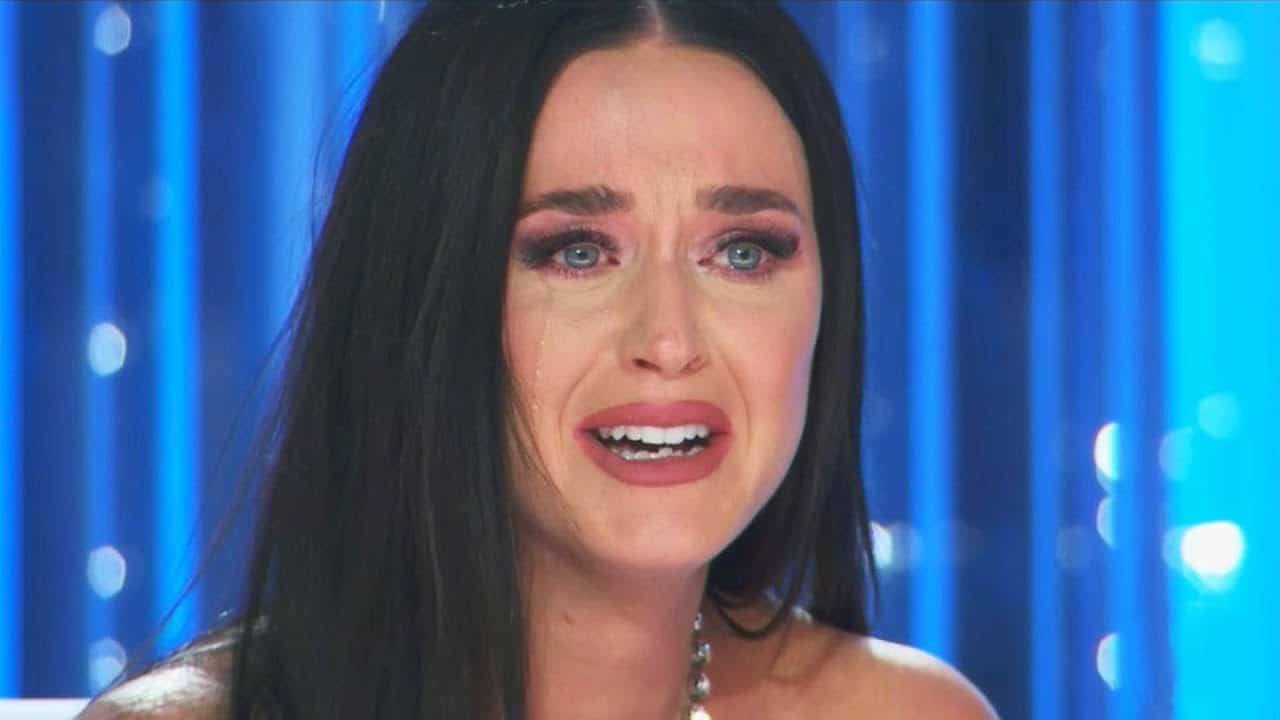 After receiving recent criticism for an event in which a participant left American Idol, Katy Perry might be considering leaving the show.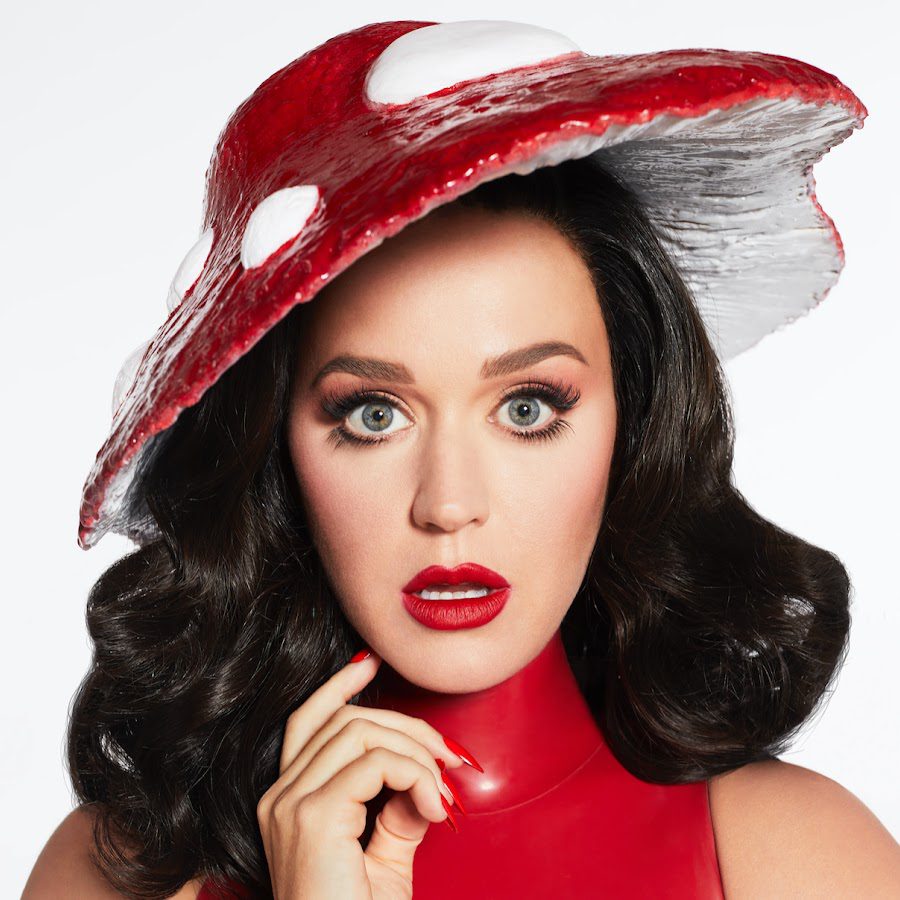 The Vivacious Katy
The dynamic and well-known pop sensation Katy Perry joined the American Idol judging panel and brought with her a lively attitude and industry knowledge.
She urged competitors to push their limits while serving as a judge by offering insightful criticism and encouraging constructive input.
The show was given a special spark by Perry's contagious enthusiasm and love of music, making her a cherished and significant character in the hunt for the next singing sensation.
Her participation on American Idol helped to further establish her standing as a revered musician and coach.
Everything began when Sara Beth Liebe, a 25-year-old mother who appeared on the show, claimed that Perry had bullied her.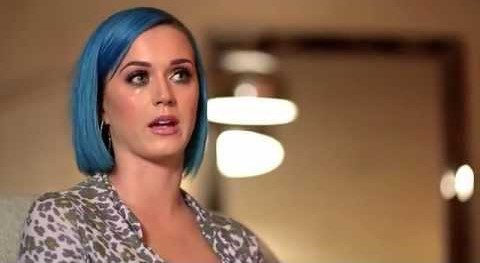 Liebe, who won over the judges' approval and advanced to the next round of American Idol, exited the stage later and addressed the panel as follows: "This opportunity is really rad, but this is actually going to be my last performance because my heart's at home, so I'm going to get home to my babies. Thank you!"
American Idol viewers criticized Perry for how she had acted with Leibe during the audition and later for how she had acted with the other contestants.
Is She Really Mean?
After advising participant Nutsa Buzaladze that she wanted to see less glitter from her next performance, she eventually received the first ever boos from the American Idol audience in her six years on the program.
Some viewers requested that Perry apologize on the program for her 'rude' remarks to singer Wé Ani after she advanced through a round of the competition.
Perry was temporarily replaced as a judge on American Idol since she and her fellow judge Lionel Richie were both slated to perform at King Charles III's coronation concert in the UK.
Her disappearance divided viewers; some felt it would be better if she never returned while others questioned whether the newcomer could "replace her forever."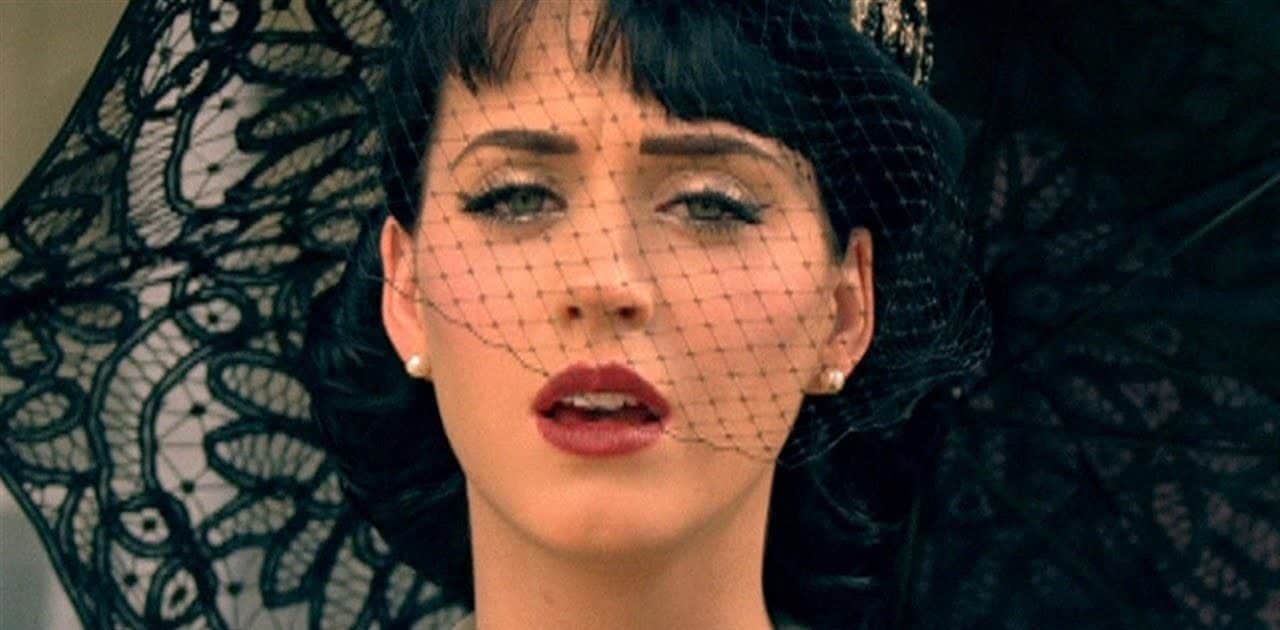 Others argued in Perry's favor, saying that Simon Cowell was significantly worse and was never replaced.
In light of the criticism she has received, the Daily Mail is now saying that Perry wants to leave the show. According to the publication, Perry feels that the producers have "thrown her under the bus" and that the broadcast has been manipulated to make her out to be "the nasty judge."
They claim that she is prepared to end her years of service as an American Idol judge after all the controversy and criticism she has encountered.
According to The Mail, Perry is concerned that her reputation is being tarnished since she feels like she is being represented as a "nasty judge" on the program.
She would reportedly reject down a $25 million per season salary to remain a judge on the show, but she's reportedly fairly well off financially and would rather maintain her good name than risk further criticism.
American Idol and Katy Perry's representatives have been approached by UNILAD for a response.
Gladiator 2 will include Pedro Pascal.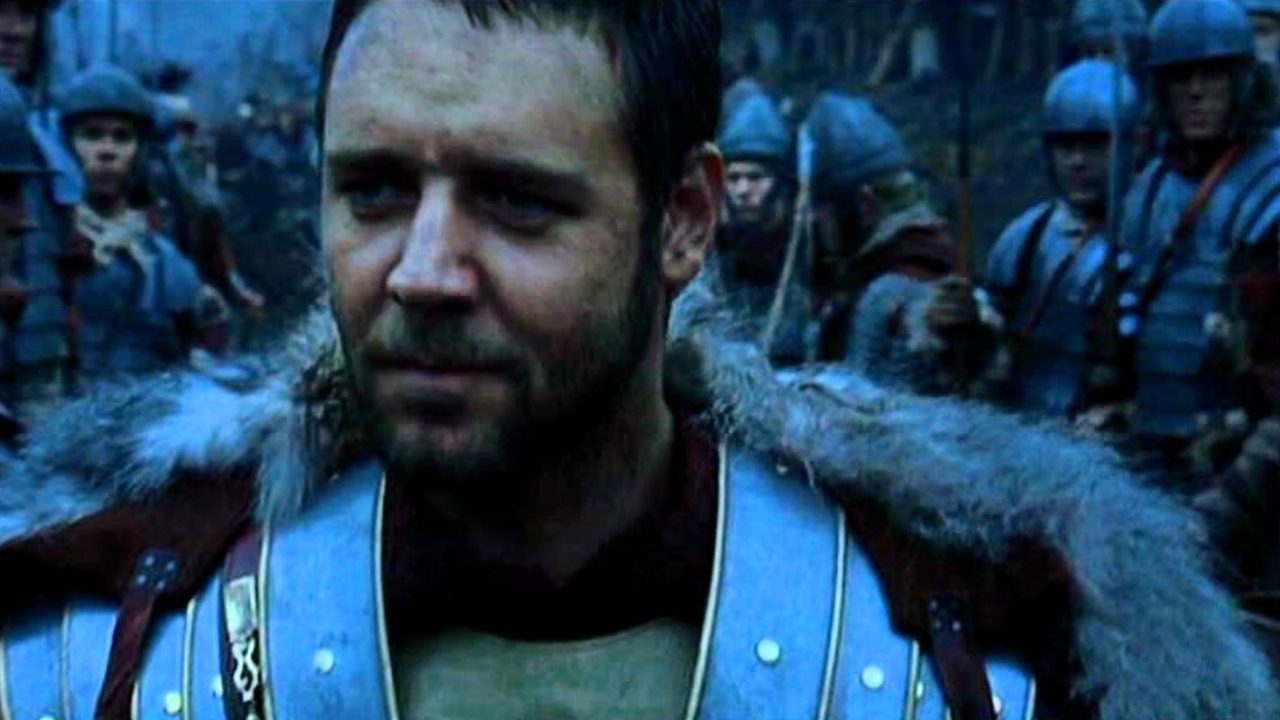 Pedro Pascal has been cast in Ridley Scott's next Gladiator sequel, which is scheduled to arrive in theaters in 2024.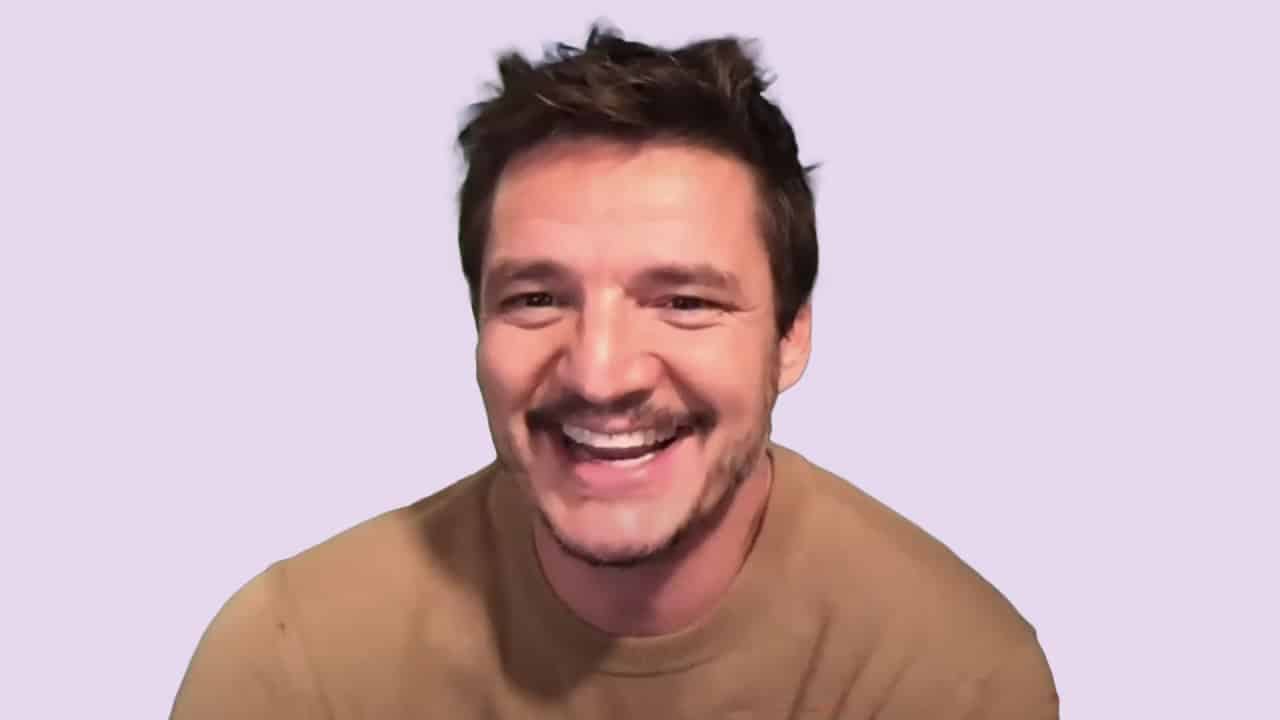 Pedro Pascal being Pedro Pascal
Actor Pedro Pascal is well-known for his fascinating performances on both the big and small screens. He is a versatile and gifted performer. He was born on April 2, 1975, in Santiago, Chile, and has become well-known throughout the world for his iconic performances in a number of movies and television shows.
His charming and nuanced depiction of Oberyn Martell in the popular fantasy series "Game of Thrones" is where Pascal first attracted significant praise. In the critically acclaimed crime thriller series "Narcos," where he played the tenacious DEA agent Javier Pea, he further demonstrated his acting talent.
With his prominent role as the titular character in the ground-breaking series "The Mandalorian," situated in the Star Wars universe, Pedro Pascal just attained new heights of fame.
Pedro Pascal continues to enthrall audiences and solidify his reputation as one of the most gifted performers of his generation thanks to his magnetic presence, flawless acting abilities, and capacity to inhabit a wide range of characters.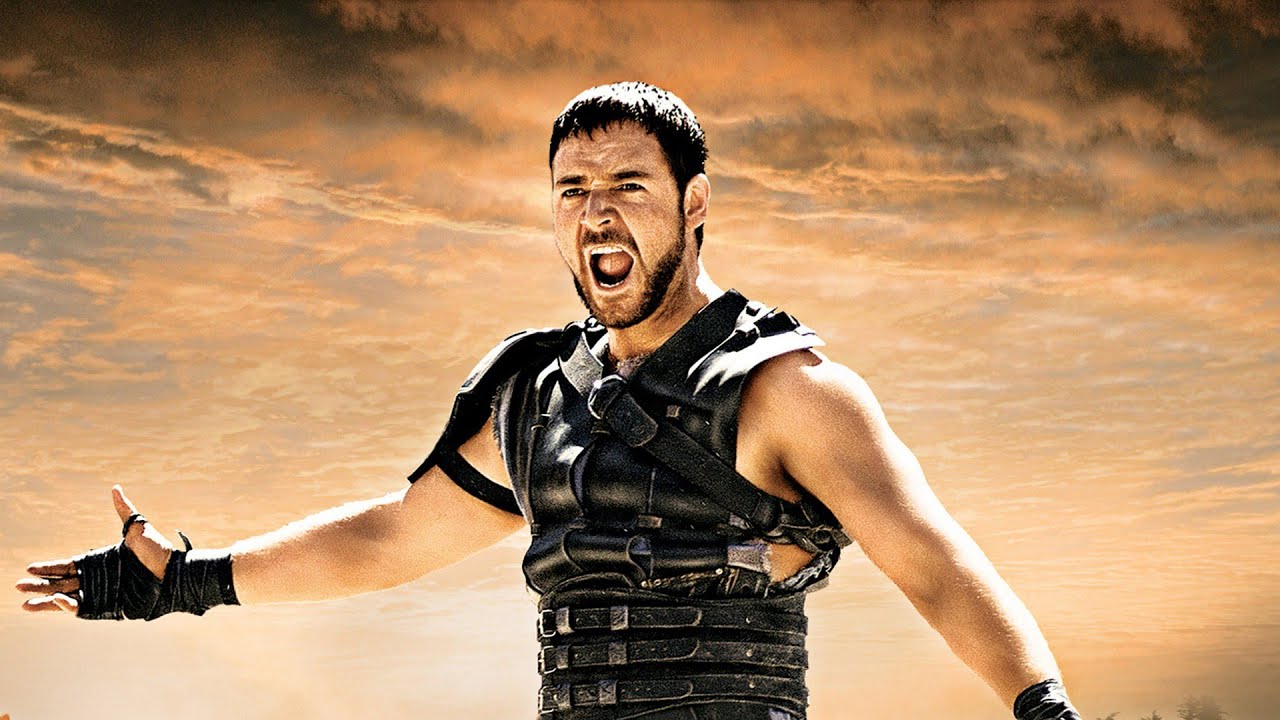 Prepare Yourselves!
Gladiator 2 is now a widely anticipated film. Even yet, we don't know much about Gladiator 2. The first film, which was released in May 2000, was a huge box office hit. It won Best Picture, Best Actor, Best Costume Design, Best Visual Effect, and Best Sound at the Academy Awards alone. Gladiator was a commercial triumph, earning nearly $503 million at the box office on its purported budget of $103 million. 
Gladiator received good ratings from reviewers and audience members on Rotten Tomatoes, with 80% from the former and 87% from the latter.
The Gladiator sequel has been in the works for close to 25 years, so it is safe to say that it is eagerly awaited. What else do we currently know about Gladiator 2? Well, it will be written by David Scarpa (The Man in the High Castle) and once again directed by the aforementioned Ridley Scott.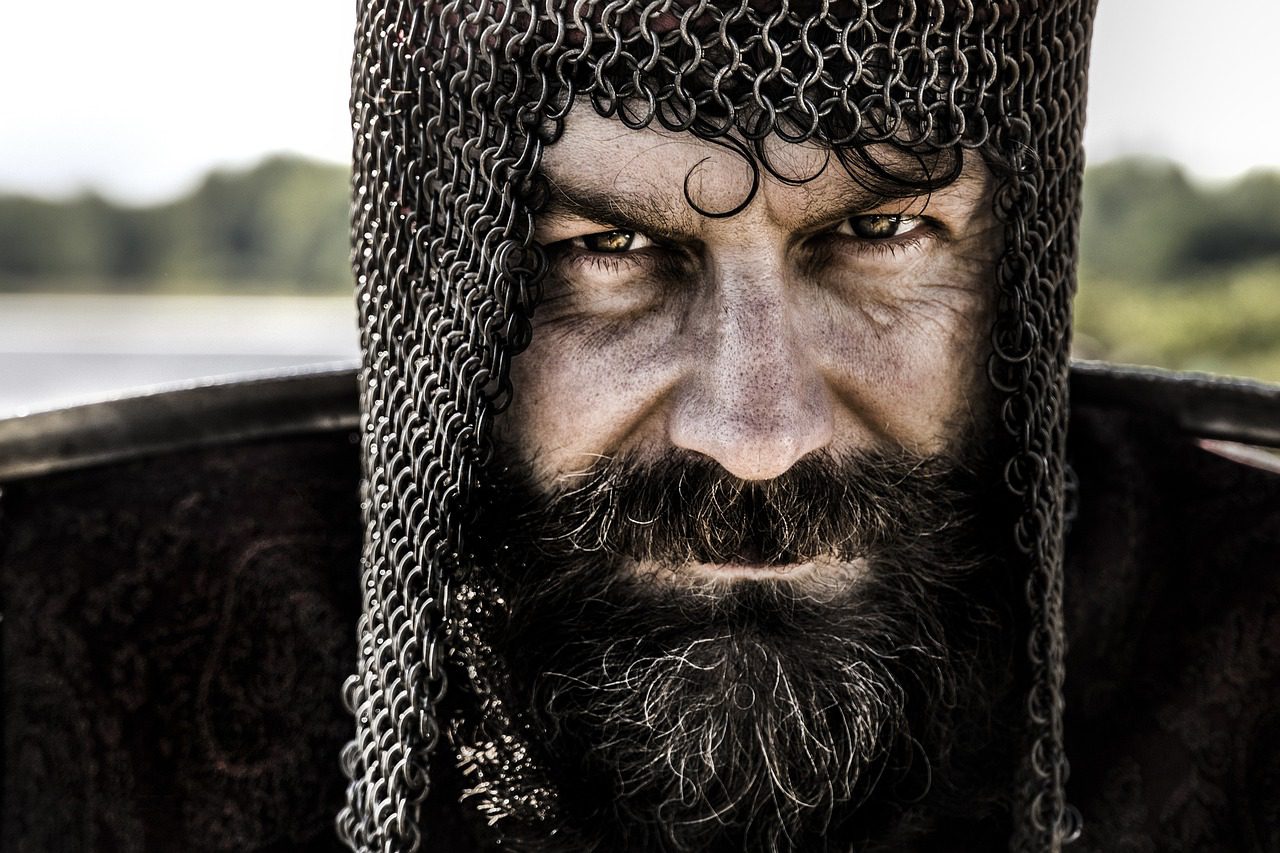 Pedro Pascal will appear in it, as well as Denzel Washington (Malcolm X, Training Day), Connie Nielsen (Gladiator, Wonder Woman), Paul Mescal (Normal People, Aftersun), Barry Keoghan (Dunkirk, The Banshees of Inisherin), Djimon Hounsou (Shazam, Guardians of the Galaxy), and Joseph Quinn (Stranger Things, Game of Thrones), according to the film's IMDb page. That cast really stands out.
Although it is presently unknown from the Deadline exclusive what part Pedro Pascal will play in Gladiator 2, there is no doubt that he will steal the show even without Ellie or Din Grogu.
In related news, in 2021 there were rumors that Chris Hemsworth from the Marvel Cinematic Universe would appear in Gladiator 2. But as of right now, there are no indications that this possibility will materialize.