Grandson of Muhammad Ali Stuns The World With Impressive Win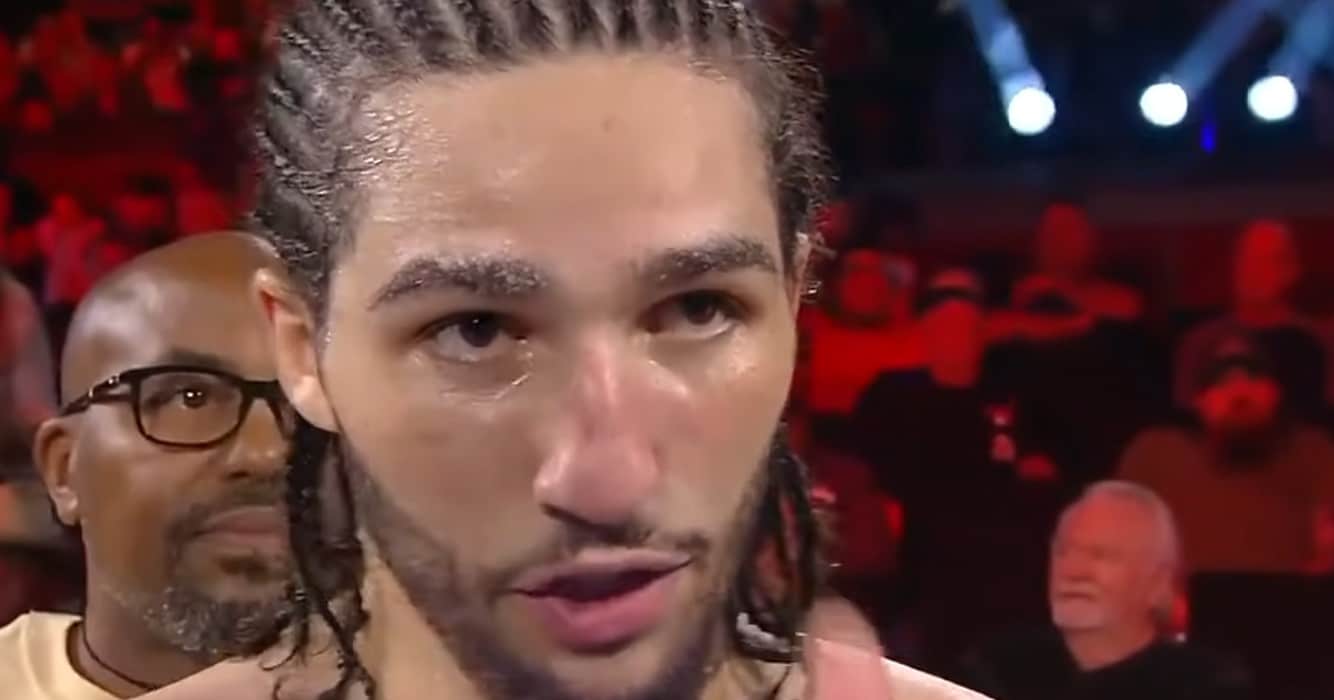 Muhammad Ali's grandson kept his perfect boxing record with a shocking two-punch knockout on April 30.
Setting The Stage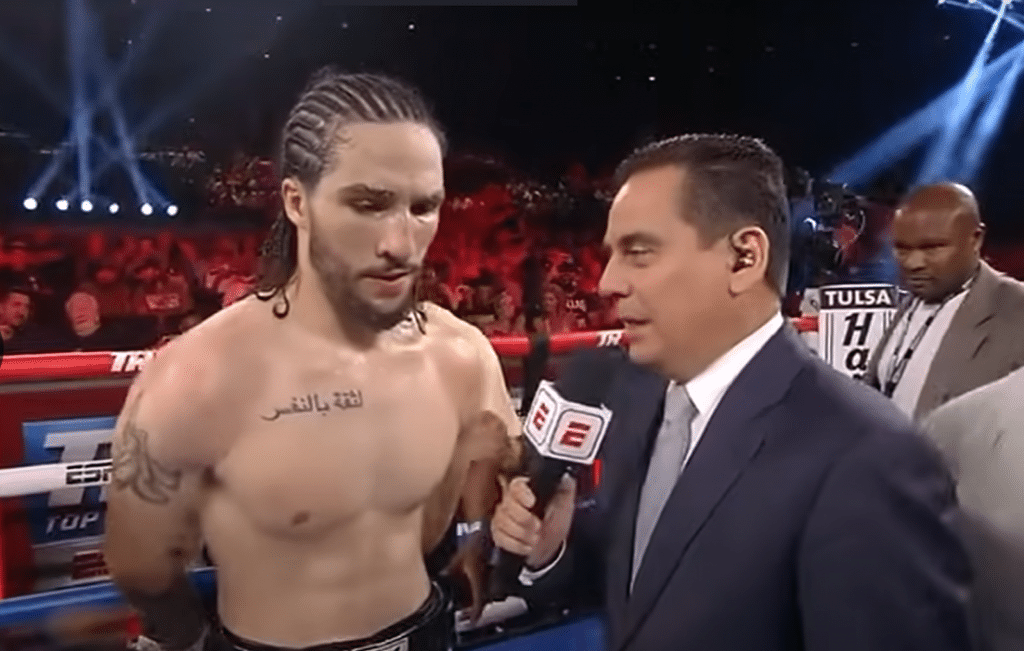 Nico Ali Walsh at a young age of 21, is following in his grandfather's footsteps and establishing a successful boxing career. On the Shakur Stevenson-Oscar Valdez undercard at the MGM Grand in Las Vegas, he fought Alejandro Ibarra over the weekend.
A Devastating Blow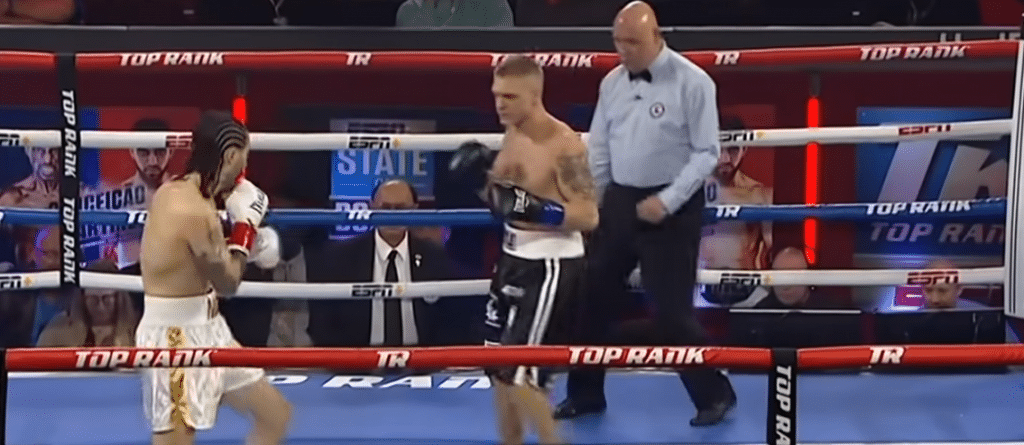 Ali Walsh used a vicious two-punch combination to knock Ibarra out. Reports state  that it was all over after two minutes and 51 seconds into the first round. The fight was stopped by referee Russell Mora, and Ibarra was taken to receive immediate medical attention.
Ali Walsh ended Saturday's fight with a 5-0 boxing record and a chance to live up to his grandfather's history. "This is a testament to all the work that I've put in, and stuff like this happens when you put the work in," Nico stated after his victory.
Jake Paul Has an Awkward Reaction as His Brother Claims that Tommy Fury Beat Him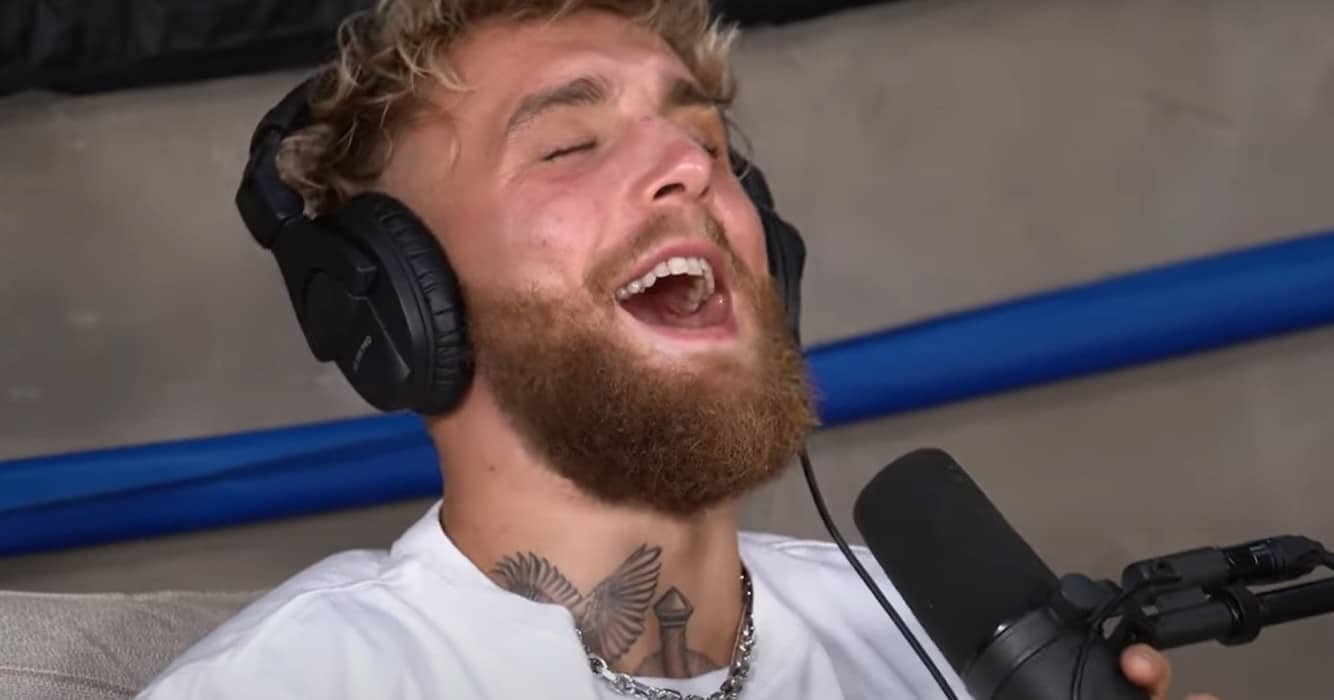 Jake Paul has been handling his defeat to Tommy Fury fairly well so far. But, things became a little awkward for the Problem Child when his older brother Logan Paul refuted his assertions that the fight might have been a tie. When Jake and Tommy finally put an end to their two-and-a-half-year war in Saudi Arabia last month, it was tight, but the judges ultimately decided Tommy would take home the belt.
The Real Winner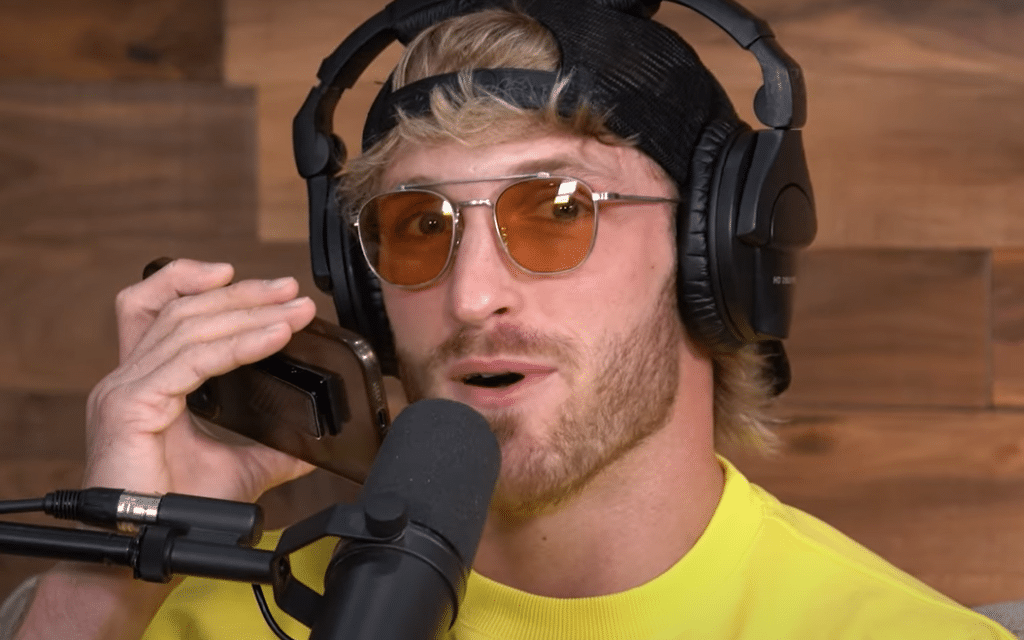 In the end, there was a split decision, with two judges giving Tommy the win with scores of 76-73 and one judge giving Jake the win with a score of 75-74. Immediately following the grudge match, Jake congratulated Tommy and said, "I don't know if I agree with the judges, it is what it is, but that is the boxing world." Now, a little more than a week later, Jake continues to believe that he and Fury should have at least been awarded a draw, but his brother Logan has quickly shut him down.
Hungry for More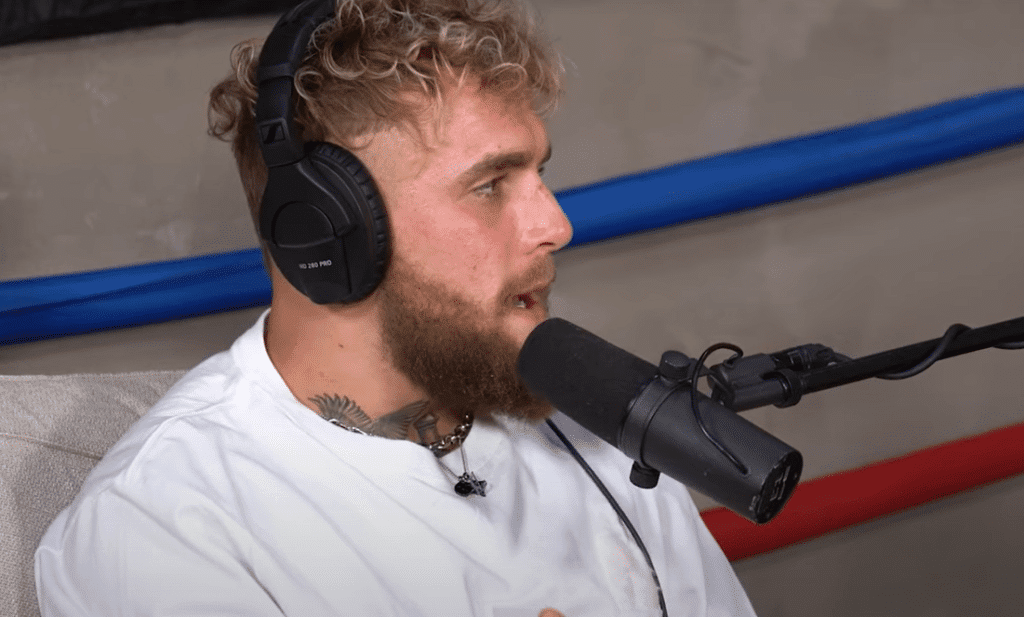 Jake stuttered as he attempted to make his argument, probably a little surprised by his brother's critical remarks. Recovering his footing, Jake continued, "I'm not sitting here and saying that I should have won or whatever. I'm saying, like, it probably could have been a draw. But all I'm saying is that Tommy should want to come back and, like, actually beat me properly." Since Tommy Fury was proclaimed the victor, Jake has been pursuing his opponent for a rematch.
When asked whether he thinks Tommy would bother fighting him again, Jake said the former Love Island star would be "stupid" not to. "It's money," he said. "The kid made a decent amount of money for this fight. Kind of like when I beat Tyron Woodley (the first time) it was controversial. It was kind of like, "Damn that could have gone either way. He would get wealth that would last a generation for the rematch, so he would be stupid to not do it, honestly"
A Fight Breaks Out at the Theater as Creed 3 has Fans so Fired Up
A movie succeeds if it can make the audience feel what the characters feel, but Creed III may have been a touch too successful when the audience began fighting during the end credits.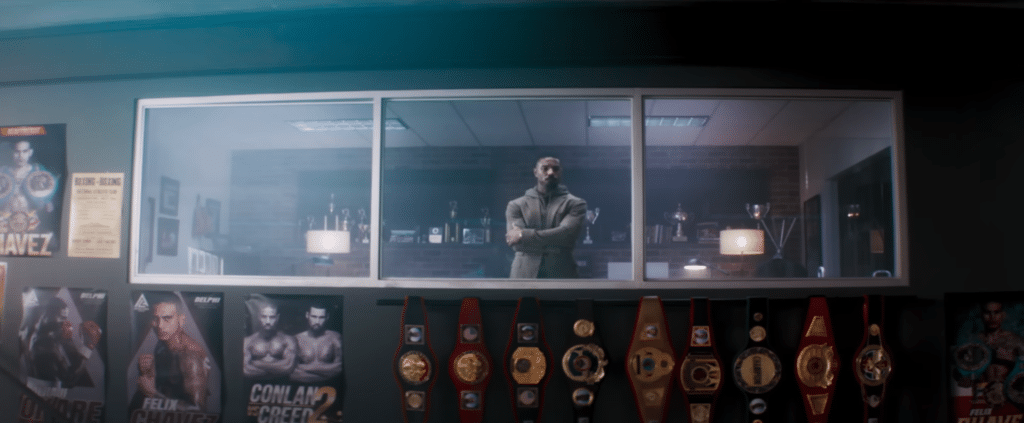 It was a rumble
Yet that's what happened at a French theater after two moviegoers were photographed fighting in the aisles as the closing credits rolled.
The movie is starring star Michael B Jordan's directorial debut as he makes his third appearance as Adonis Creed in the Rocky successor series of films.
He had his first significant battle in the first movie, while the sequel concentrated on his anticipated matchup with Ivan Drago's son Viktor (Florian Munteanu), who would eventually appear in his own spin-off movie.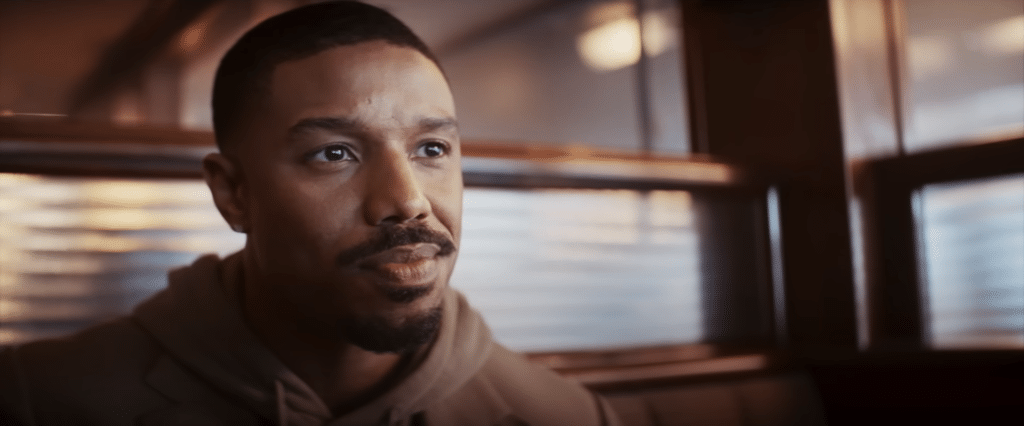 This time, Jordan's Creed will be competing against his old friend Damian (Jonathan Majors), and the much awaited movie has been doing well at the box office by drawing large crowds to the theaters.
Unfortunately that has culminated in the scuffle which went viral on social media of two movie fans battling it out once the film was over, though maybe that's a testament to how engrossing it was that they parked their impulse to throw fists until it was over.
So, before anyone assumes that seeing Creed III in theaters will result in fights at the theater, it turns out that this altercation was apparently caused by someone who spent a lot of the movie on their phone.
Check out Creed III's movie trailer here:
There are all sorts of reasons why it's disrespectful to spend most of your time in a cinema on your phone, as the noise will distract people and the bright, glaring screen in a darkened room is going to cause all sorts of light pollution which is likely to make people annoyed.
Bad jokes
One participant made the joke that Jordan's boxing film was so outstanding that "fights still happen long after the movie has stopped," while another remarked, "Is this Creed or Fight Club?" and somewhat violated that film's first rule.
Someone else watching the clip of the fans battling each other stated that was 'how imma be after watching Creed', so you probably wouldn't want to be sat next to them in the theatre.
We should also utilize this occasion to emphasize that just because the movie's renowned characters make hitting each other look incredibly good, it doesn't mean that you are cool if you do the same.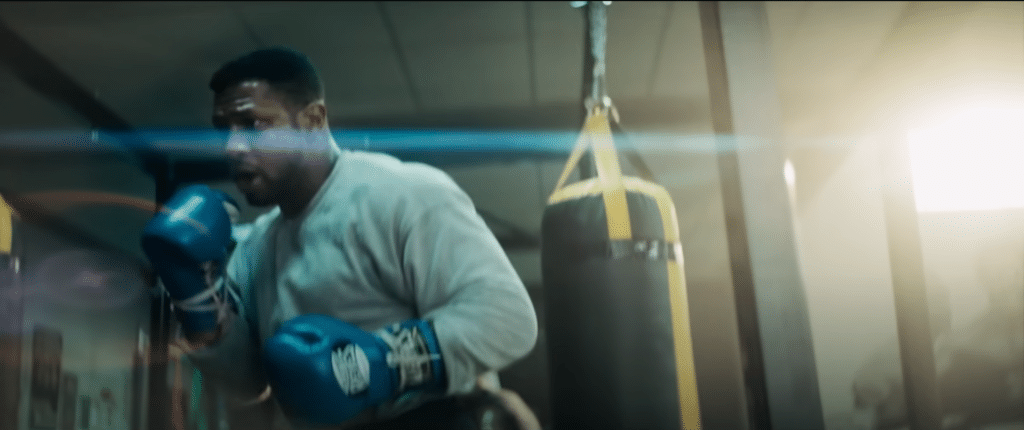 Tessa Thompson plays Bianca and co-stars in the film with Jordan and Majors. Creed III is the first entry in the Rocky franchise without Sylvester Stallone.
Tony Bellew also returns as 'Pretty' Ricky Conlan, the fighter Adonis fought in the original Creed movie, while Canelo Alvarez also makes a cameo.
Please refrain from fighting with one another after seeing Creed III in theaters or at any other time.
Jake Gyllenhaal Stuns the World as He Fights in a UFC Octagon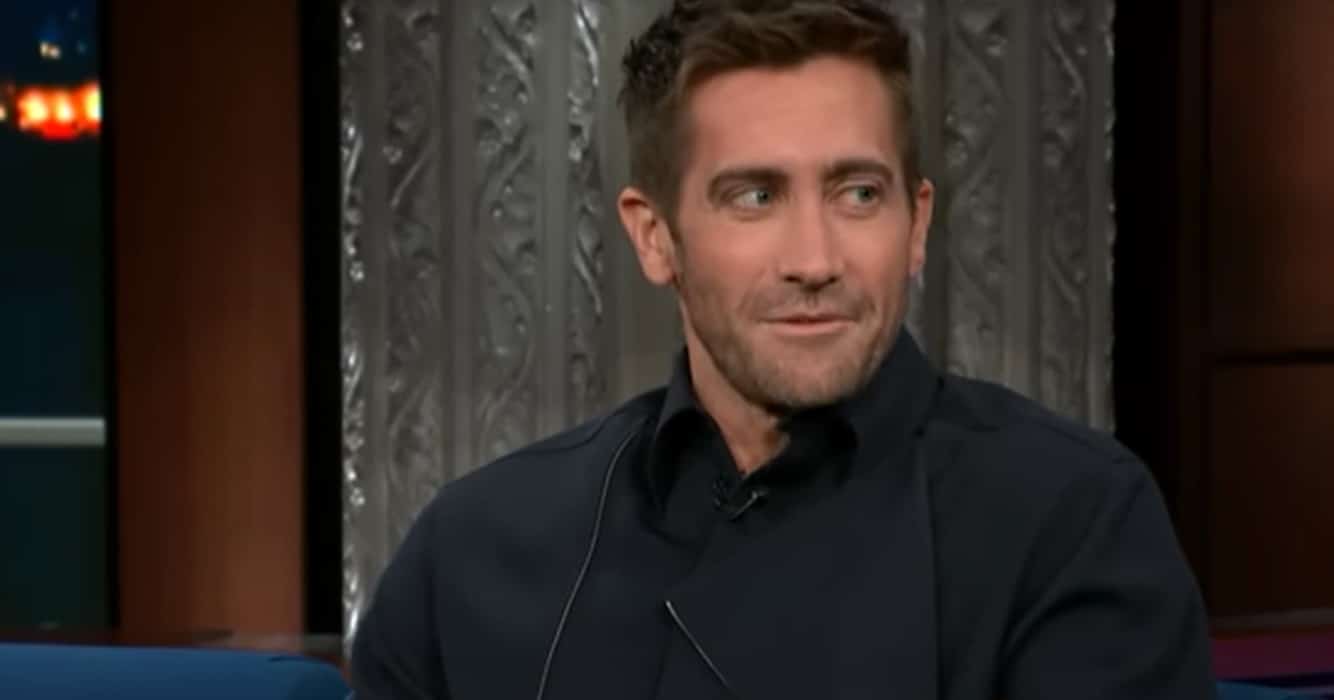 Gyllenhaal, who is well-known for his accolade-winning performances in movies like Donnie Darko and Brokeback Mountain, is currently at work on a remake of the action classic Road House, in which Patrick Swayze played a coolie at a posh roadside bar in the original. The actor has astonished fans by winning two tough knockout matches in the UFC this week, taking the sport by storm.
Wowing the Crowd

Gyllenhaal, at age 42, astonished MMA fans by displaying his ripped figure while filming scenes for the upcoming movie at the UFC 285 arena in Nevada over the weekend. He squared up against one of his co-stars at the weigh-in, slapping him and telling the commentator Jon Anik that he was fired up and ready to win. The actor then conducted a full walkout to the ring before entering the Octagon and capturing the knockout victory against opponent, Jay Hieron, in a fictitious middleweight battle, as fans marveled on.
Setting It All Up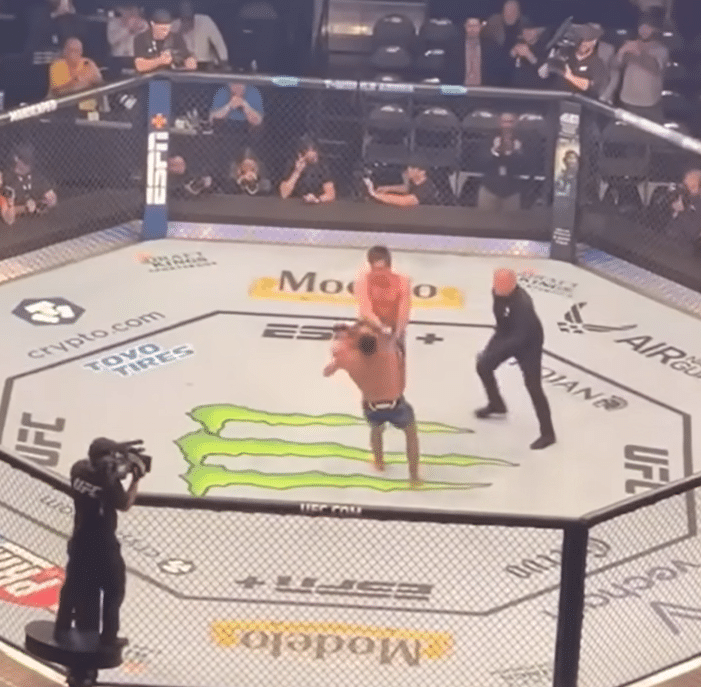 Gyllenhaal gave Hieron, who plays Harris in the newest Road House version, a really devastating flying knee kick that knocked him off his feet and left him completely destroyed. Gyllenhaal even went so far as to push the referee away while still striking his opponent as he tried to step in and break up the fight in the drama-filled imaginary brawl. Chris Tognoni, an MMA official, and Bruce Buffer, a famed announcer, both appeared in the fake bout to give it the appearance of being as real as possible.
Conor McGregor, a UFC fighter, will even appear in the new film as the primary antagonist. The Irish mixed martial artist was spotted over the weekend with Gyllenhaal, using the microphone to rile up spectators and send them into a frenzy before the bout. Now this is really something to look forward to especially that this movie is a remake. Here's to seeing more from Gyllenhaal and more news about the movie real soon!