Ezra Miller Has Completely New Obsession And Views Himself As The "Messiah"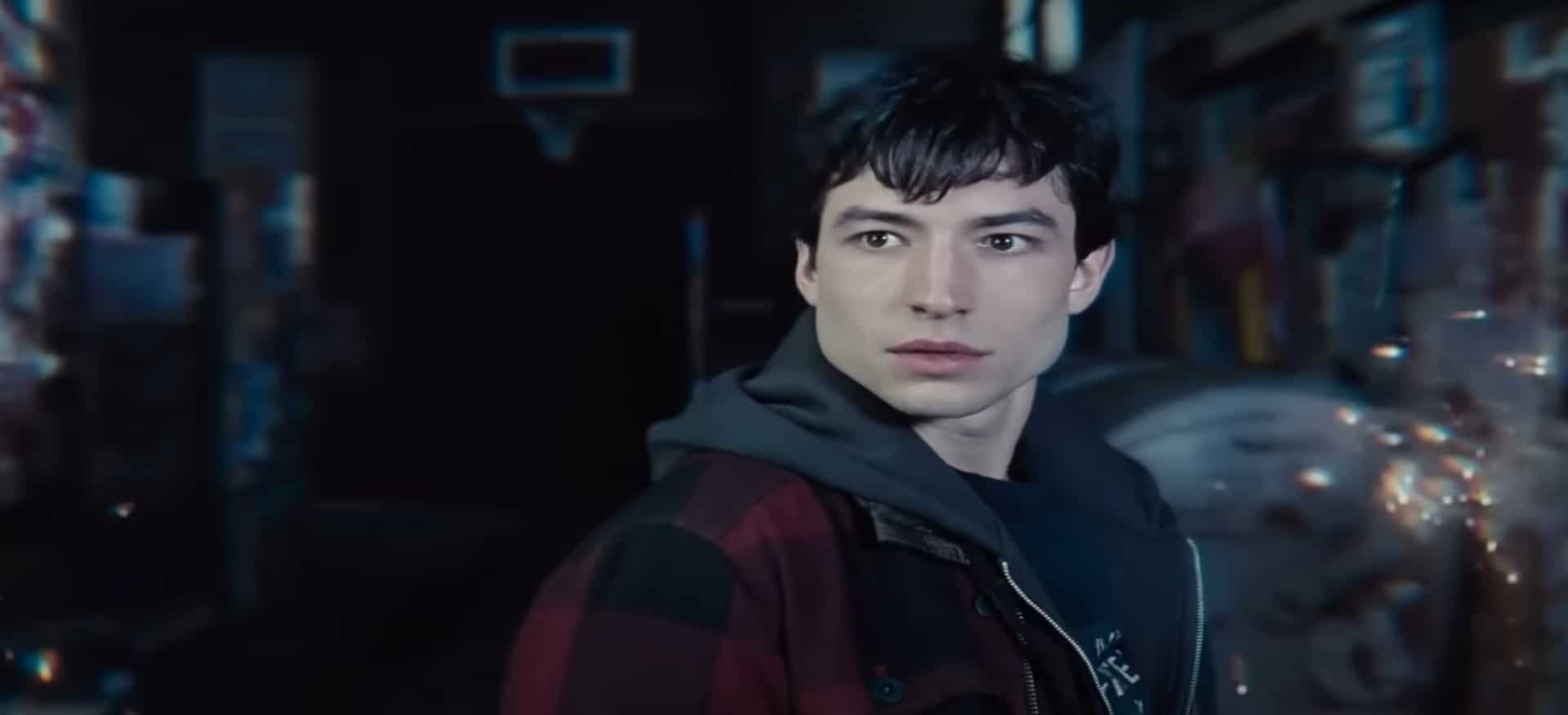 According to a new Vanity Fair investigation on the actor Ezra Miller's deplorable behaviour over the past two years, they have a peculiar obsession with guns and believe they are the messiah leading the Indigenous revolution.
What Happened to Ezra Miller?
According to individuals close to Miller, they had always struggled with their mental health, and the pandemic's start as well as the turmoil of their parents' divorce served as major catalysts for them. One of the people involved in the actor's trip to Iceland and the subsequent events remarked, "The issue is, with Ezra, there's absolutely no strategy." "There is absolute mayhem."
Miller was travelling in Iceland with Jasper Young Bear, a medicine man from North Dakota who also served as the actor's spiritual guide. Miller's "close friend," according to a source, Young Bear pushed Miller to think of themself as a messiah.
The source (Miller uses they/them pronouns but apparently does not insist on these if the person is close to them) said that Jasper "was telling Ezra that he wasn't a part of the movement, he was the movement – that he was the next Messiah and that the Freemasons were sending demons out to kill him."
The source said, "He'd talk about the metaverse and medicine and how they're the Messiah and what his role is here. The source also criticized Miller's preoccupation with young people, saying they would promise jobs and homes when they were aware that these young people were vulnerable to economic strife and then never follow through on these promises.
"They say their spiritual practice is to be among the people – which means party. So, when in Iceland, he was out nonstop. His favourite were raves, where he'd go on benders for two or three days at a time."
Miller owns a ranch in Vermont where they have given people in terrible circumstances sanctuary. Sources expressed alarm, though, about the number of weaponry in the home and the fact that they weren't kept in a secure location.
One guy said that they brandished an AR-15 while singing while burning sage in the barrel of the weapon. According to a different version, a young girl picked up a bullet that was on the ground and put it in her mouth. Miller went into a tailspin after the guns were secured in a safe following the incident with the Ku Klux Klan.
When we arrived, one source recalled, "Ezra was lying facedown on the floor, and there was a large bow and arrow primed on the table, facing the entrance."
There are always people at the house, but this time there was just Ezra, who was kind of inebriated and alone himself with a bow and arrow because the other occupants had stolen the guns and locked them away.
Miller and the Warner Bros. execs met in August. In a meeting to consider The Flash's future, Discovery expressed regret for the "bad publicity" the movie had received as a result of the news stories regarding the actor's behaviour.
Following a recent period of extreme crises, Miller announced in a statement, "I now recognize that I am experiencing significant mental health challenges and have started continuing treatment." "I am dedicated to undertaking the work required to return to a healthy, safe, and productive stage in my life. I want to apologize to everyone that my past behaviour has alarmed and offended.
John Marston Expressed Interest in Returning for the Remake of Red Dead Redemption.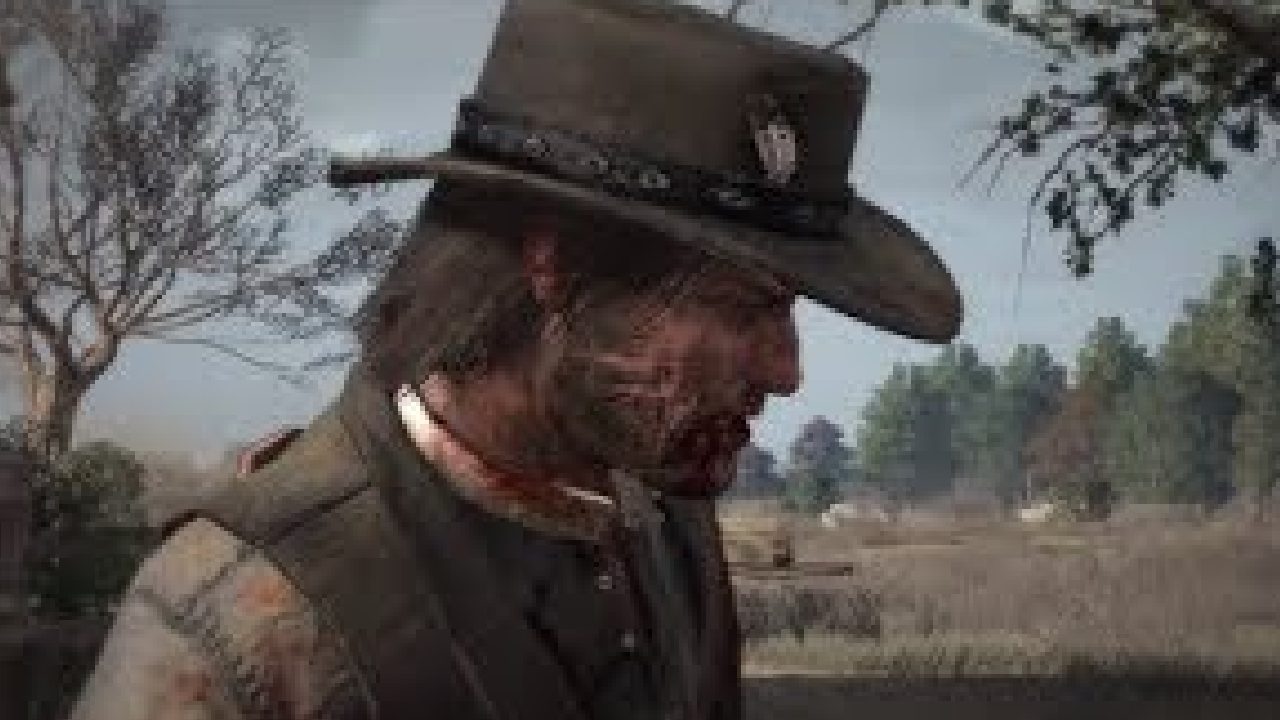 One half of Rockstar Games' fanbase appears to be patiently awaiting information about Grand Theft Auto VI, while the other half is fervently requesting more Red Dead Redemption material, notably a remake of the first game.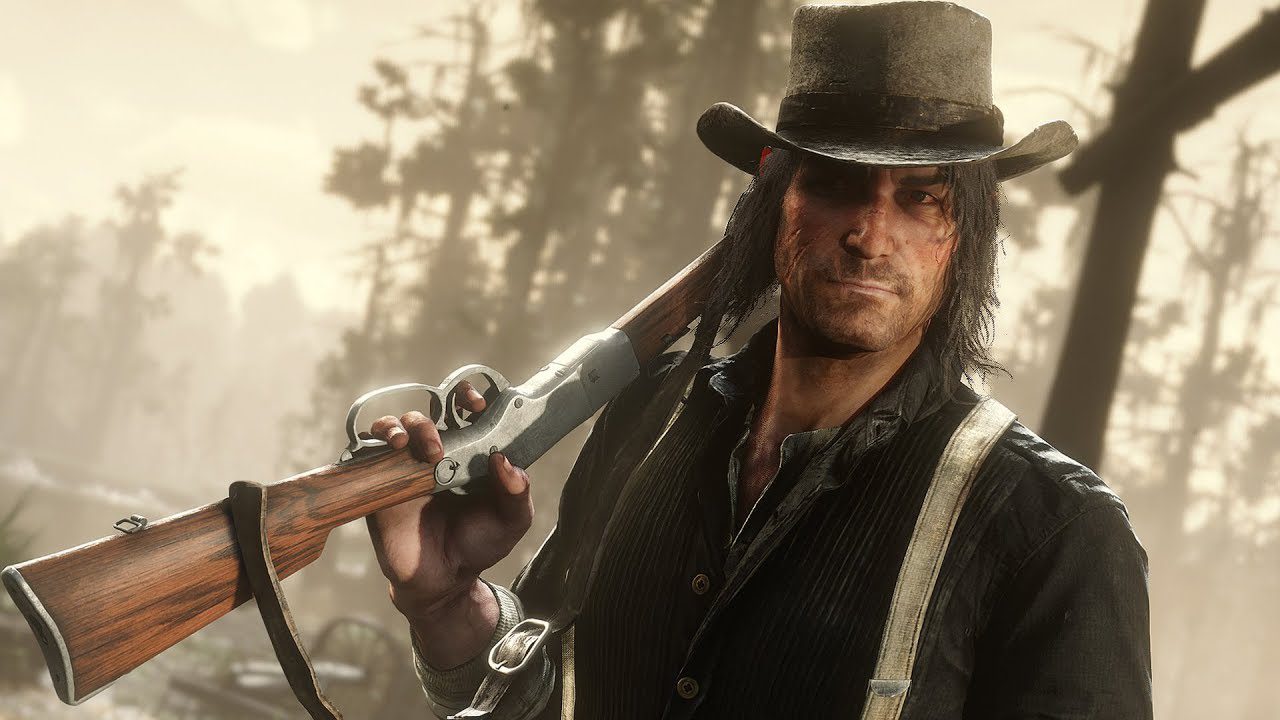 We Love Actors who Loved their Job!
The announcement that Rob Wiethoff would be pleased to reprise his part for Red Dead Redemption 3 during a podcast interview recently drove fans into a frenzy. Wiethoff is the voice actor for fan-favorite Red Dead Redemption protagonist, John Marston.
Rob Wiethoff is an American actor who gained immense recognition for his portrayal of John Marston in the critically acclaimed video game "Red Dead Redemption."
Wiethoff's performance breathed life into the complex and tormented character, capturing the essence of Marston's rugged charm and inner conflicts. His ability to convey a range of emotions, from stoicism to vulnerability, added depth to the game's narrative.
Wiethoff's portrayal of John Marston remains highly regarded, cementing his status as an exceptional talent in the realm of video game voice acting.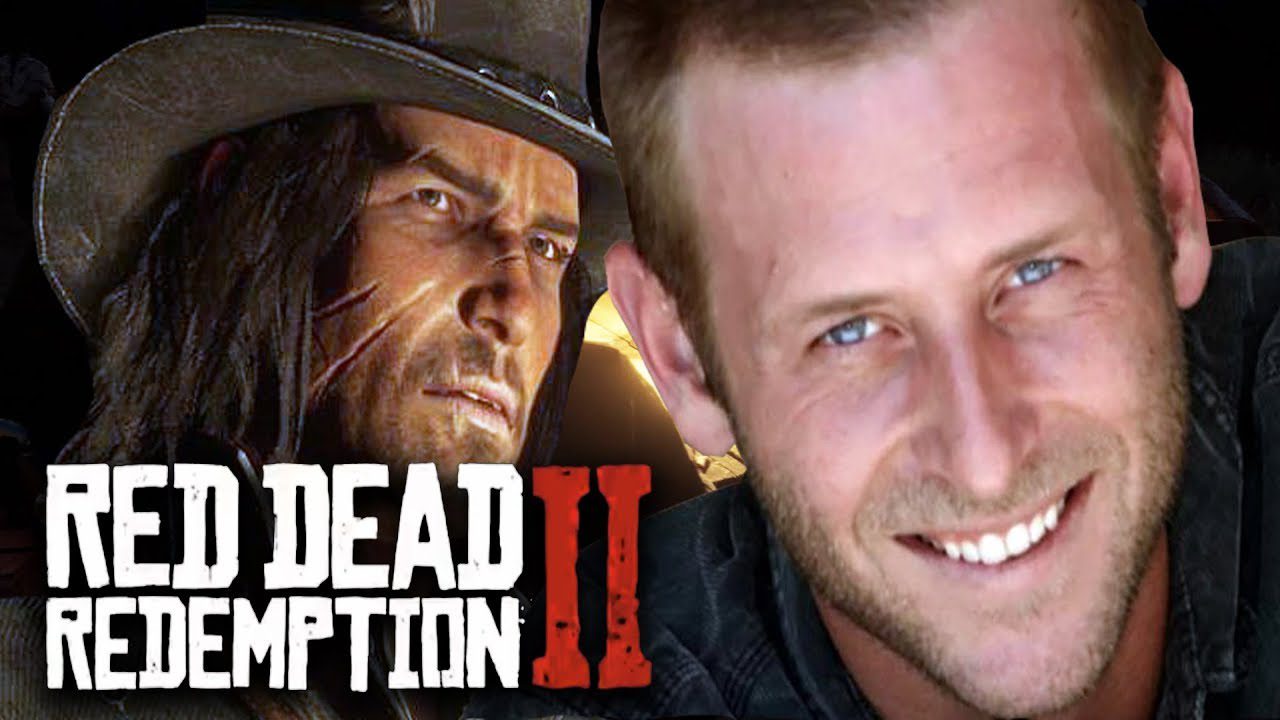 Oh Remake, Here We Come!
Wiethoff has now shown a desire to collaborate with Rockstar Games once more on a remake of the first Red Dead Redemption. Red Dead Redemption 2 was launched in 2018 as a prequel/sequel to the 2010 release of the original game, which was a tremendous commercial success.
Wiethoff was asked about his thoughts on returning for another installment in the Red Dead Redemption series during an interview with the Dan Allen Gaming podcast. The voice actor responded, "I would love for it to happen… I would love an opportunity to work with [Rockstar Games] again, whether it be remastering something or something totally different.
"I don't know. I can't really say enough good things about Rockstar. If they do that, great, that would be awesome."
It's not completely impossible that the first game will be remastered, as Rockstar did with Grand Theft Auto: The Trilogy- The Definitive Edition, which remastered GTA III, GTA: Vice City, and GTA: San Andreas despite receiving harsh criticism for the remaster's quality.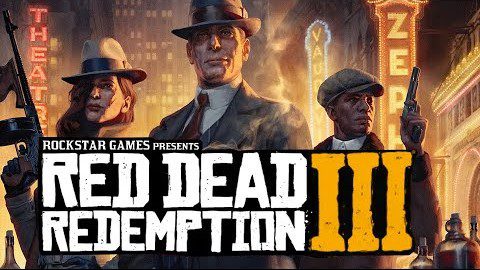 A remake of Grand Theft Auto IV was also purportedly in the works, however it's thought that project was abandoned before it even started.
If the studio decided to reboot Red Dead Redemption, they would have to perform at the top of their game or risk the wrath of a legion of devoted fans who would defend the franchise to the last end.
Unfortunately, it might be some time before we see a Red Dead Redemption 3 or remake because Rockstar is putting all of their attention into GTA VI, which is thought to be their greatest game to date.
If rumors are to be believed, it will have a very sizable open world with a number of important locales, as well as a number of brand-new gameplay elements that will make it truly distinctive. Rockstar Games' studio is aiming for "perfection" with the future game, according to the CEO of the company that publishes Rockstar Games, Take-Two Interactive.
Jerry Trainor Talked About His Response To Jennette McCurdy's Book, "I'm Glad My Mom Died"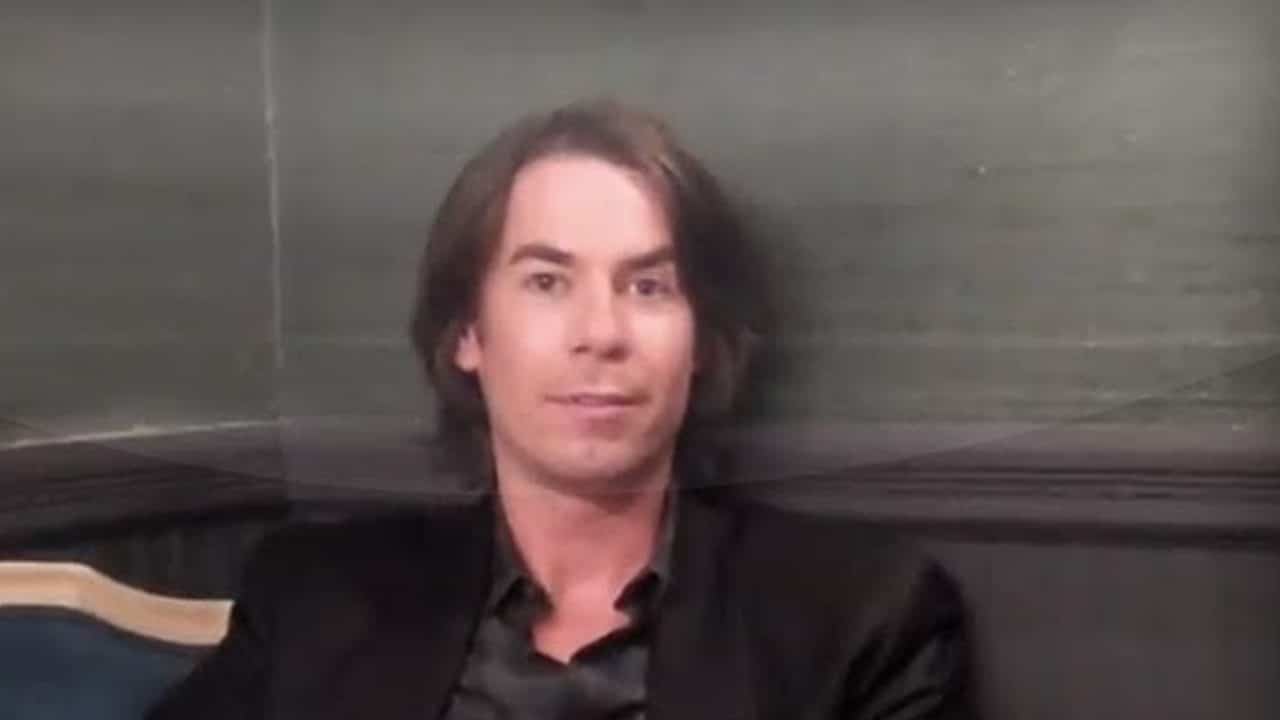 Spencer, played by Jerry Trainor as Carly's elder brother, is a character you may be familiar with if you watched iCarly.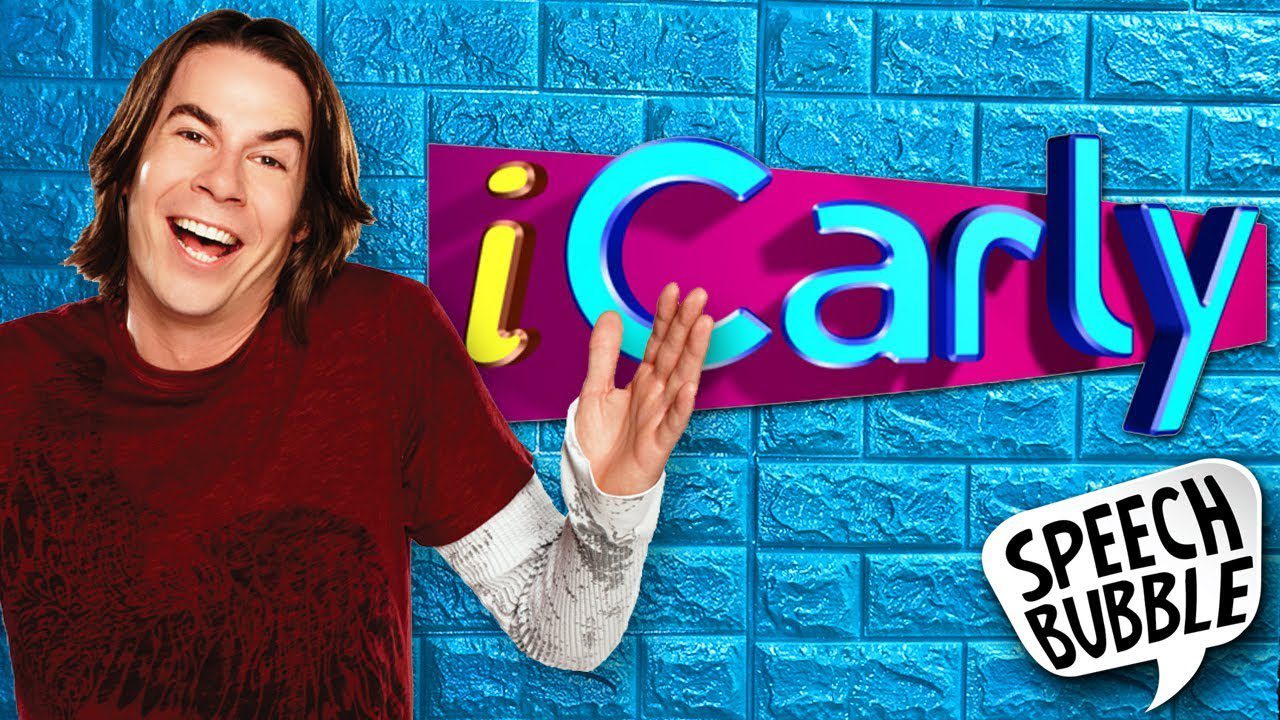 iCarly comeback
"iCarly" is a beloved Nickelodeon show that originally aired from 2007 to 2012. It follows the lives of Carly Shay and her friends Sam and Freddie, who create their own web show. The series is known for its humor, relatable characters, and its impact on teenage internet culture.
Along with Miranda Cosgrove as Carly and Jennette McCurdy as Sam, who played Carly's best friend, Jerry Trainor was one of the primary characters.
Awful Trauma
Miranda and Jerry made a comeback for the iCarly revival, however Jennette did not. In her heartfelt and unvarnished memoir, I'm Glad My Mom Died, Jennette detailed the alleged "emotional abuse" she allegedly suffered at the hands of Nickelodeon.
"My whole childhood and adolescence were very exploited," Jennette told the New York Times.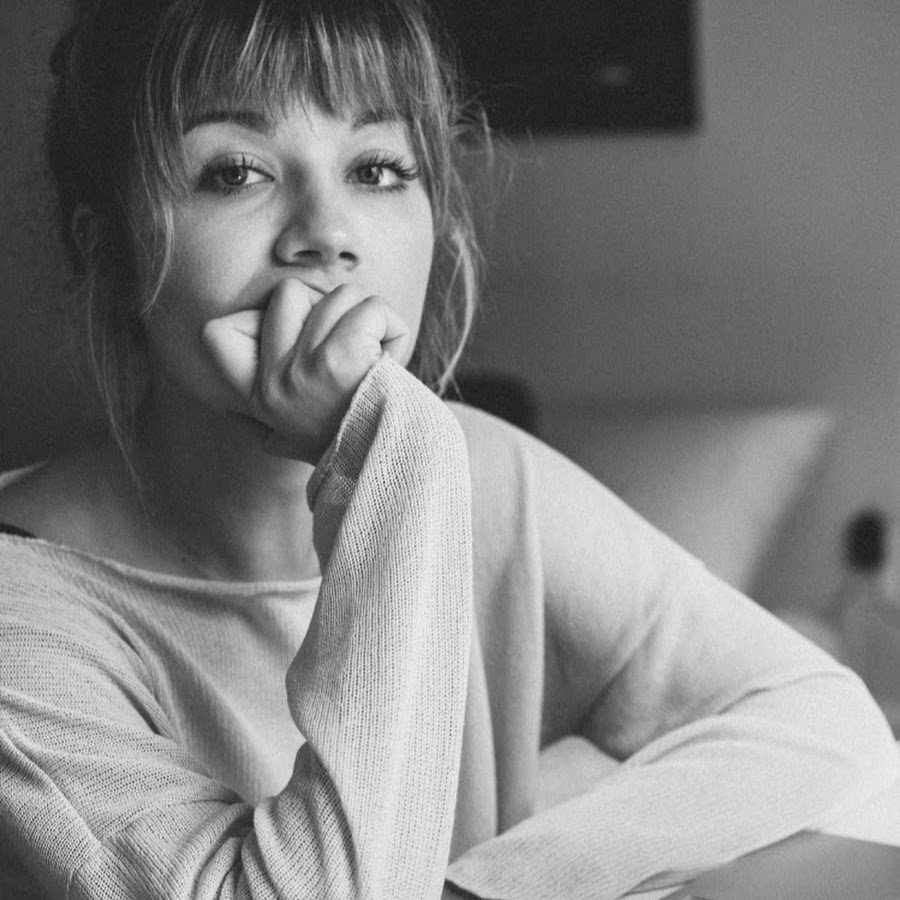 "It still gives my nervous system a reaction to say it. There were cases where people had the best intentions and maybe didn't know what they were doing. And also cases where they did — they knew exactly what they were doing." Jennette mentioned "the Creator," someone massaged her shoulders without her permission and prodded her to drink.
In a New York Times interview conducted at the time of the memoir's publication, Miranda discussed the book.
"When you're young, you're so in your own head. You can't imagine that people around you are having much harder struggles. You don't expect things like that from the person in the room who's making everyone laugh."
More Like a Brother
Jerry recently shared his opinions on the memoir for the first time in an interview with E! News.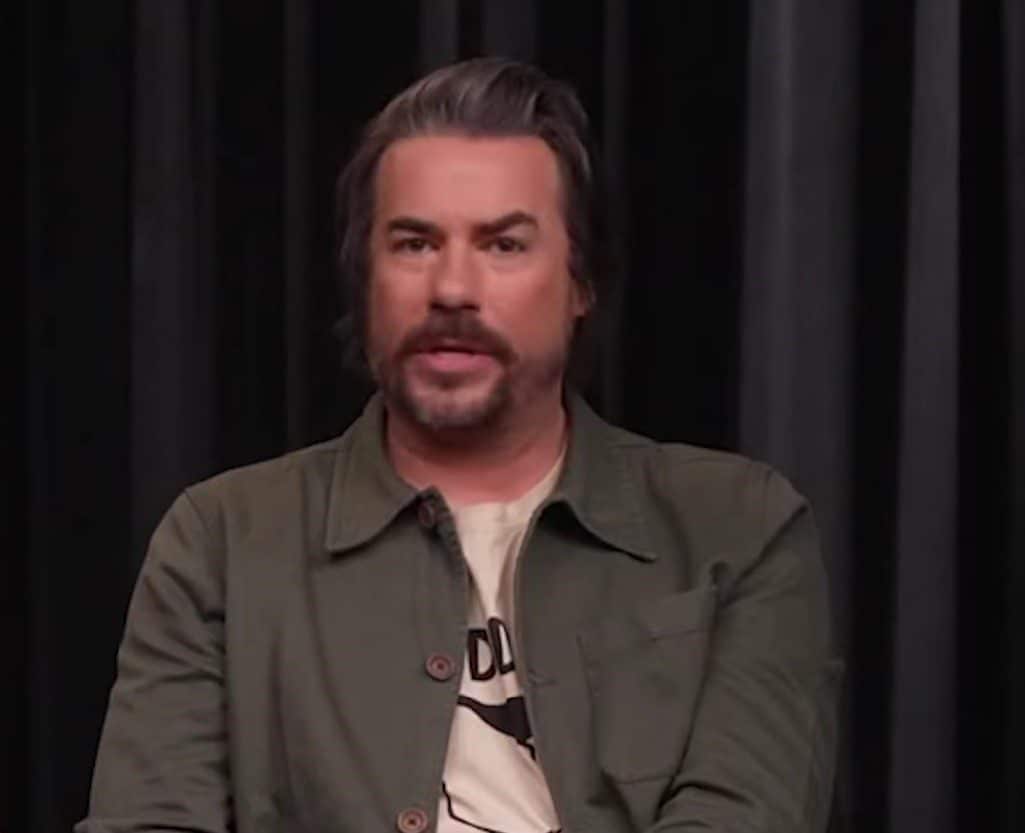 "I read it immediately," he said.
"It's heartbreaking, but it's also brilliant and funny. I felt a lot of pride for her being able to speak her truth," Jerry added.
"I talked with her about it — and I said exactly that," he said. "She's very strong and very perceptive, and you can see it in the writing how smart she is."
He continued, "It's stuff she's going to deal with for her whole life, but she's amazing. She's using it, and she's growing stronger because of it."
Jerry Trainor is an American actor and comedian, known for his versatile performances and charismatic presence. Born on January 21, 1977, in San Diego, California, Trainor began his acting career in the late 1990s, appearing in various television shows and films.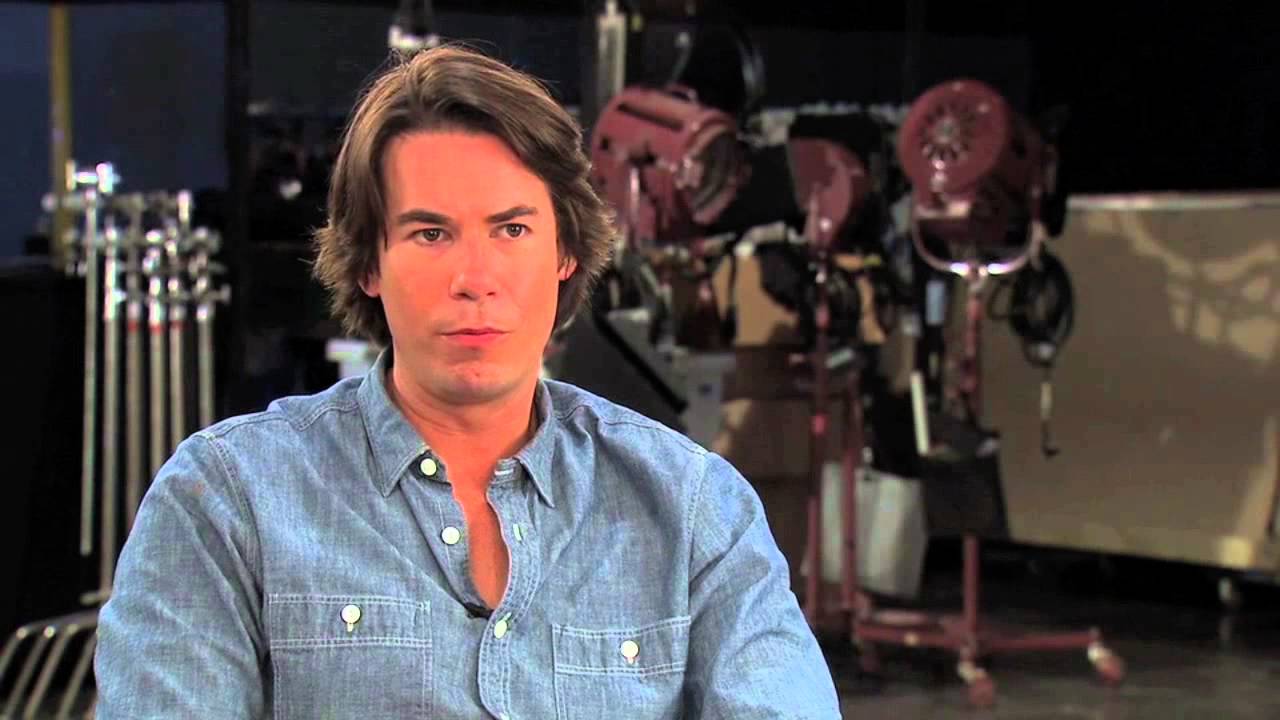 However, he gained widespread recognition and became a household name for his role as Spencer Shay in the hit Nickelodeon series "iCarly" (2007-2012).
Trainor's portrayal of the eccentric and lovable older brother of Carly Shay, played by Miranda Cosgrove, endeared him to audiences of all ages.
With his impeccable comedic timing and genuine charm, Trainor has established himself as a talented and beloved figure in the entertainment industry.
His ability to effortlessly switch between hilarious slapstick humor and heartfelt emotional moments has made him a fan favorite, and his contributions to the world of television have left an indelible mark. 
Quentin Tarantino thinks it's "weird" when British Actors "pretend to be Americans" in Movies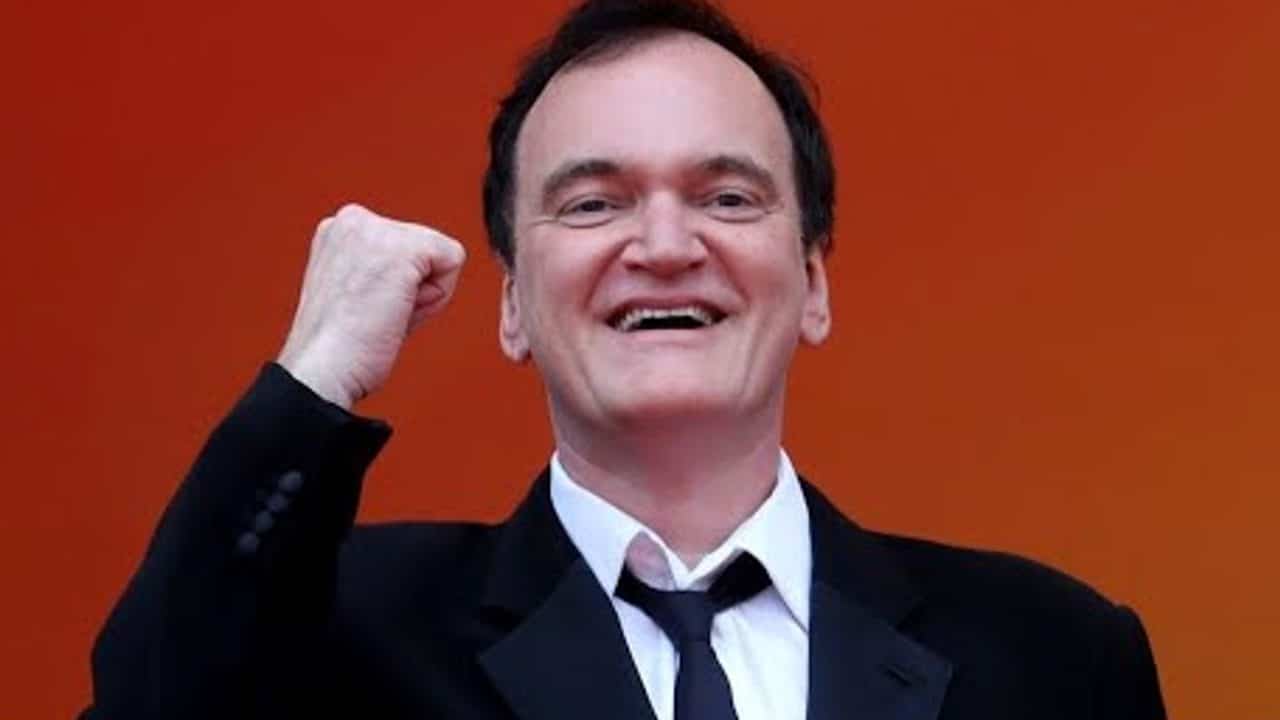 Hugh Laurie did an outstanding job as Dr. Gregory House, and many people think Idris Elba had a faultless performance as Stringer Bell, but that wasn't enough to persuade renowned director Quentin Tarantino.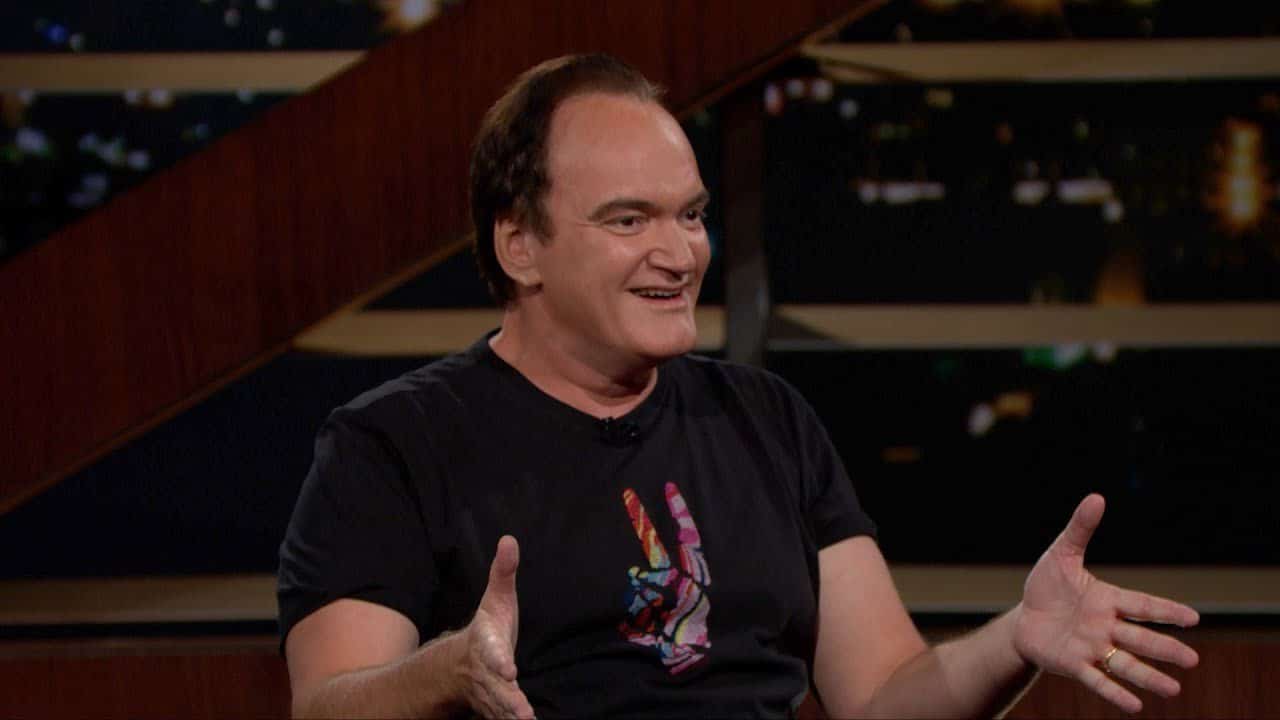 Which is Which?
In fact, Tarantino believes that neither Australians nor Brits should ever portray Americans in films.
For his eleventh film, The Movie Critic, the American director outright rejected the idea of using a British actor as the lead, noting that he finds it "weird" when people from the UK or Australia "pretend to be Americans."
A reporter from Deadline questioned him about whether he would "would he look elsewhere like the UK" if he couldn't find the appropriate American to play the role while he was appearing at the Cannes Film Festival.
"No. The truth of the matter is, yes, obviously, a Brit could pull it off, but I don't want to cast a Brit," he responded.
"I'm not being xenophobic. Nothing against the Brits, but we're living in a really weird time now."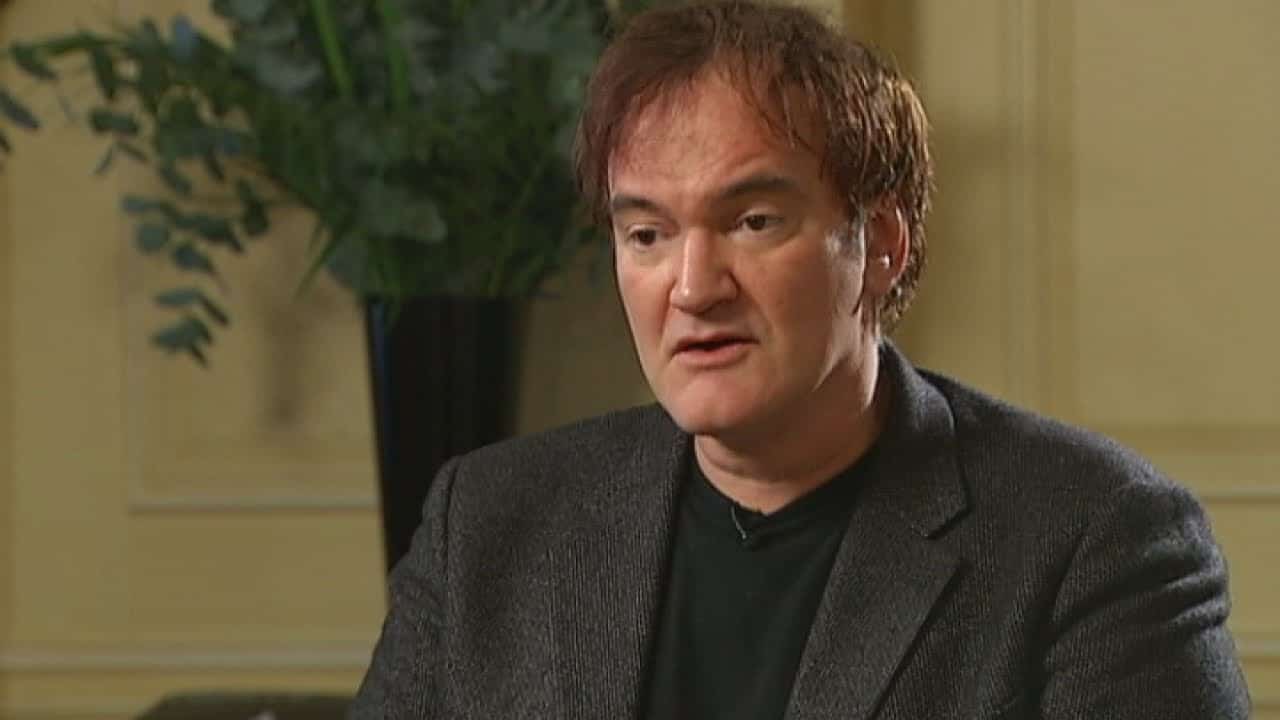 He went on: "I think when people look back on this era of cinema and it's just all these British actors pretending to be Americans and all these Australian actors pretending to be Americans, it's like phantoms. Nobody is acting in their own voice."
When he chose Australian Margot Robbie to play Sharon Tate in Once Upon A Time, Tarantino probably didn't have such strong feelings about the matter. He allegedly asked her not to scrub her feet before all of those barefoot shots in Hollywood.
We do, however, live "in an era of really, really good British actors who, for the most part, can pull it off," Tarantino continued.
Comparing Old Ones
He compared the current cinema industry to that of the 1970s, when actors like Robert De Niro and Al Pacino dominated the industry, and came to the conclusion that American performers had ceded their own ground as numerous British stars became more well-known.
"By the way, I'm not being xenophobic," he clarified. "The Brits would have a hell of a lot more problems if a bunch of American actors came over there with their Dick Van Dyke accents playing famous Brits.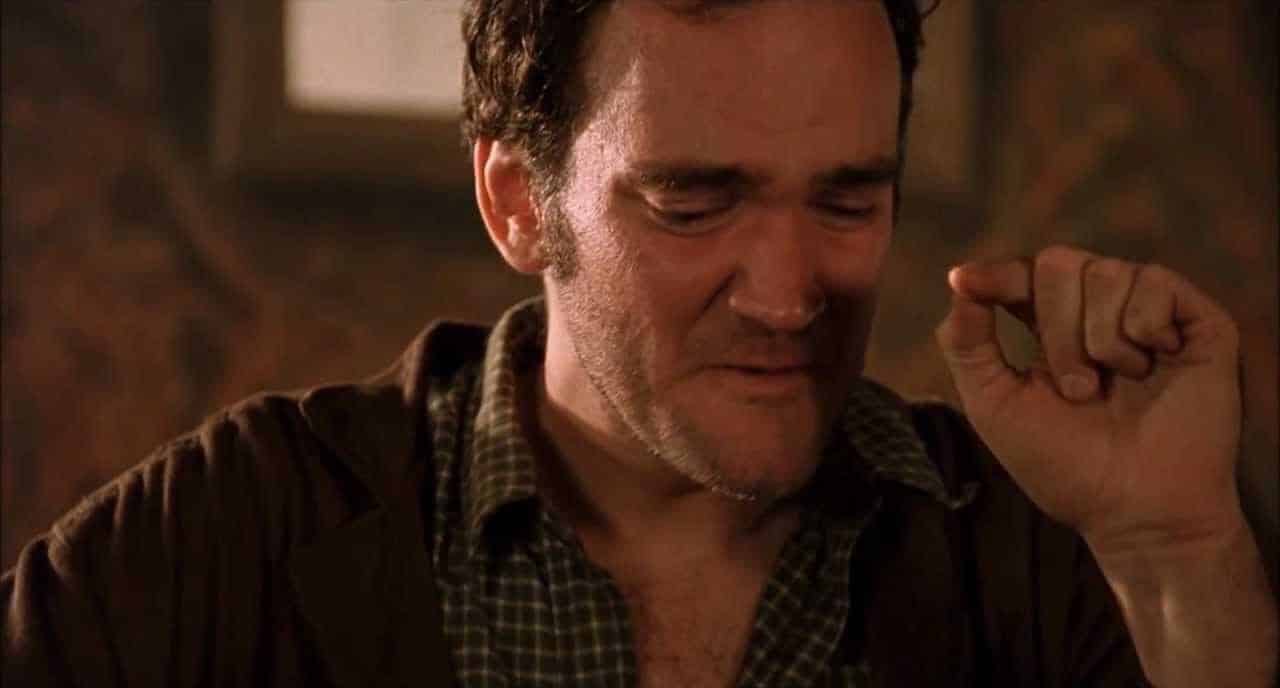 "They don't want to see that sh*t." Surely that is the case.
Quentin Tarantino, a masterful filmmaker, is known for his distinct style and unique storytelling. With an unabashed love for cinema, his films are a mesmerizing blend of violence, dark humor, and pop culture references.
From "Pulp Fiction" to "Kill Bill" and "Django Unchained," Tarantino's movies are marked by intricate narratives, compelling characters, and iconic dialogue.
His non-linear storytelling, coupled with his meticulous attention to detail, creates a cinematic experience that captivates audiences.
A true auteur, Tarantino has left an indelible mark on the industry, earning critical acclaim, awards, and a devoted following for his unrivaled directorial vision.