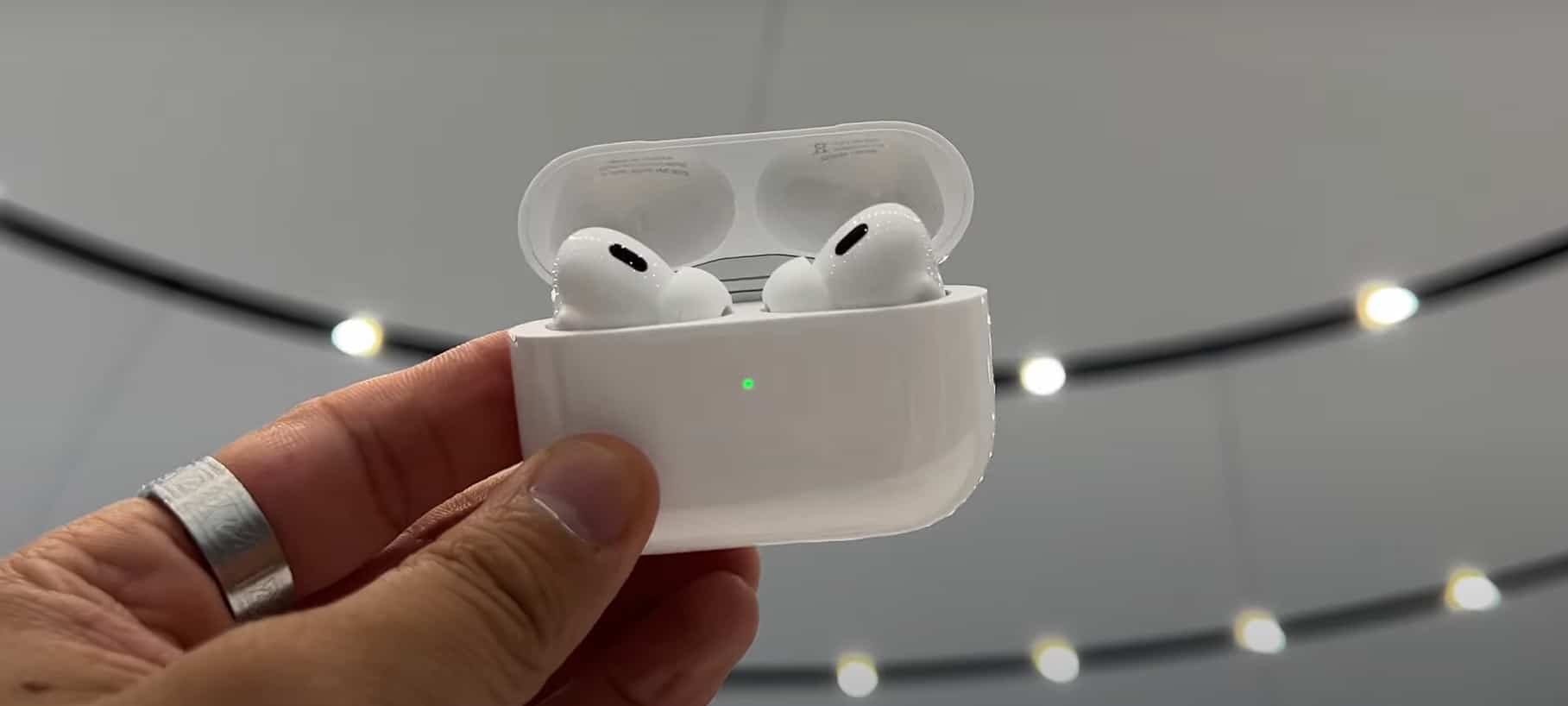 The Apple AirPods Pro 2, also known as the new AirPods Pro (2nd Generation), has been introduced. When they go on sale later this month, they will cost $249, £249, or $399, depending on where you live.
What about it?
The Apple Inc.-created AirPods are wireless Bluetooth earphones. On September 7, 2016, they were originally introduced together with the iPhone 7. They rose to the top spot among Apple accessories in just two years.
The most recent model, AirPods (3rd generation), replaces the first and second generations, however the latter are still available for purchase on Apple's website. Alongside the AirPods Pro and AirPods Max, these devices are Apple's entry-level wireless earbuds.
The AirPods play audio in addition to having a built-in microphone that cancels out background noise, accelerometers, and optical sensors that can detect taps and pinches (for example, double-tap or pinch to pause audio), and ear placement that enables automatic pausing of audio when they are removed.
The Second Gen is Superior
They came with the new Apple H2 wireless chip, which gives them numerous additional functions and was unveiled at Apple's September presentation along with the latest generation of Apple Watches.
The ability to take a picture of your ears using the TrueDepth camera on your iPhone to create a profile for customized spatial audio is one of the highlights of the new true wireless noise-canceling earbuds. Another is an advanced computational audio algorithm that reduces noise by twice as much as the original AirPods Pro.
The second-generation AirPods, which come with the H1 processor, more conversation time, and hands-free "Hey Siri" functionality, were made available by Apple on March 20, 2019. The options now include a wireless charging case that is an additional charge.
The third-generation AirPods, which Apple unveiled on October 26, 2021, include a new exterior design with shorter stems similar to AirPods Pro, spatial audio, IPX4 water resistance, a longer battery life, and MagSafe charging support.
Smaller improvements include a six-hour battery life increase on a single charge, near-smaller ear tips that come in the package, and a speaker on the case that will assist you to find it if you misplace them.
Features of the new AirPods Pro 2 (2022)
A new low-distortion audio driver and bespoke amplifier are featured in the AirPods Pro 2.
Using the iPhone's TrueDepth camera, you may create a profile for individualized spatial audio.
improved active noise suppression with advanced computational audio (double the noise cancelled compared to the original AirPods Pro)
new methods for stem-based playback control
new eartips to improve the seal
Longer battery life: 6 hours of listening time on a single charge, plus an additional 24 hours when charging the battery case.
Using Find My Speaker, the speaker in the casing makes them simpler to locate.
See Full AirPods Pro 2 (2022) First Look and Hands On here:
Date of the new Apple AirPods Pro 2 release
Beginning on Friday, September 9, customers can order the new AirPods Pro (2nd Generation), which will go on sale globally on Friday, September 23.
The newly updated variant of the Apple AirPods Pro is arriving at a respectable time given that the original model has been available for almost three years.
The tech giant from California is upping their game. Head to the nearest apple store and go get yours now or perhaps the new iPhone 14 too. This is for you mac lovers! Watching movies and tv shows won't be the same again with the new Apple AirPods 2!
Looks like you have blocked notifications!
"Devil May Cry": Slicing Its Way to Netflix!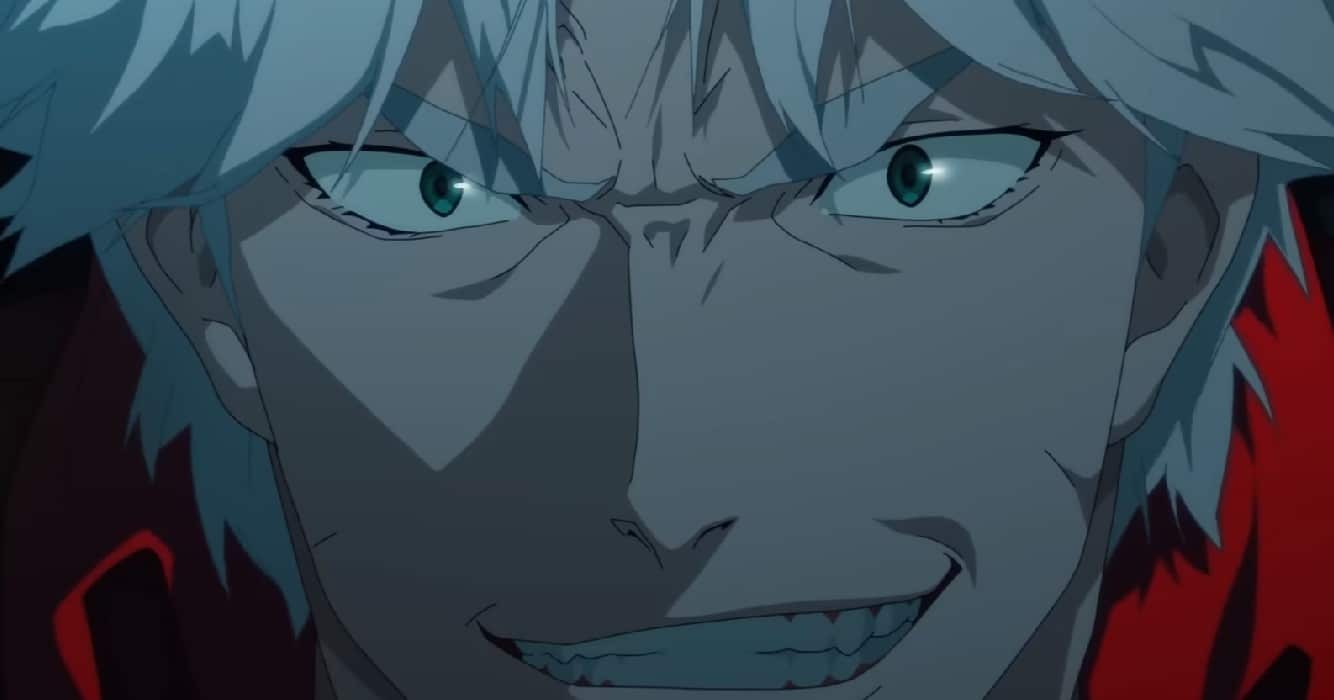 Fans of anime and video games will be thrilled to learn that Netflix is getting ready to release a series adaptation of the venerable "Devil May Cry" video game series. We can expect a flood of dramatic, demon-hunting action sequences and a compelling story, a staple of the franchise, in the upcoming episodes of this series.
High-Octane Anticipation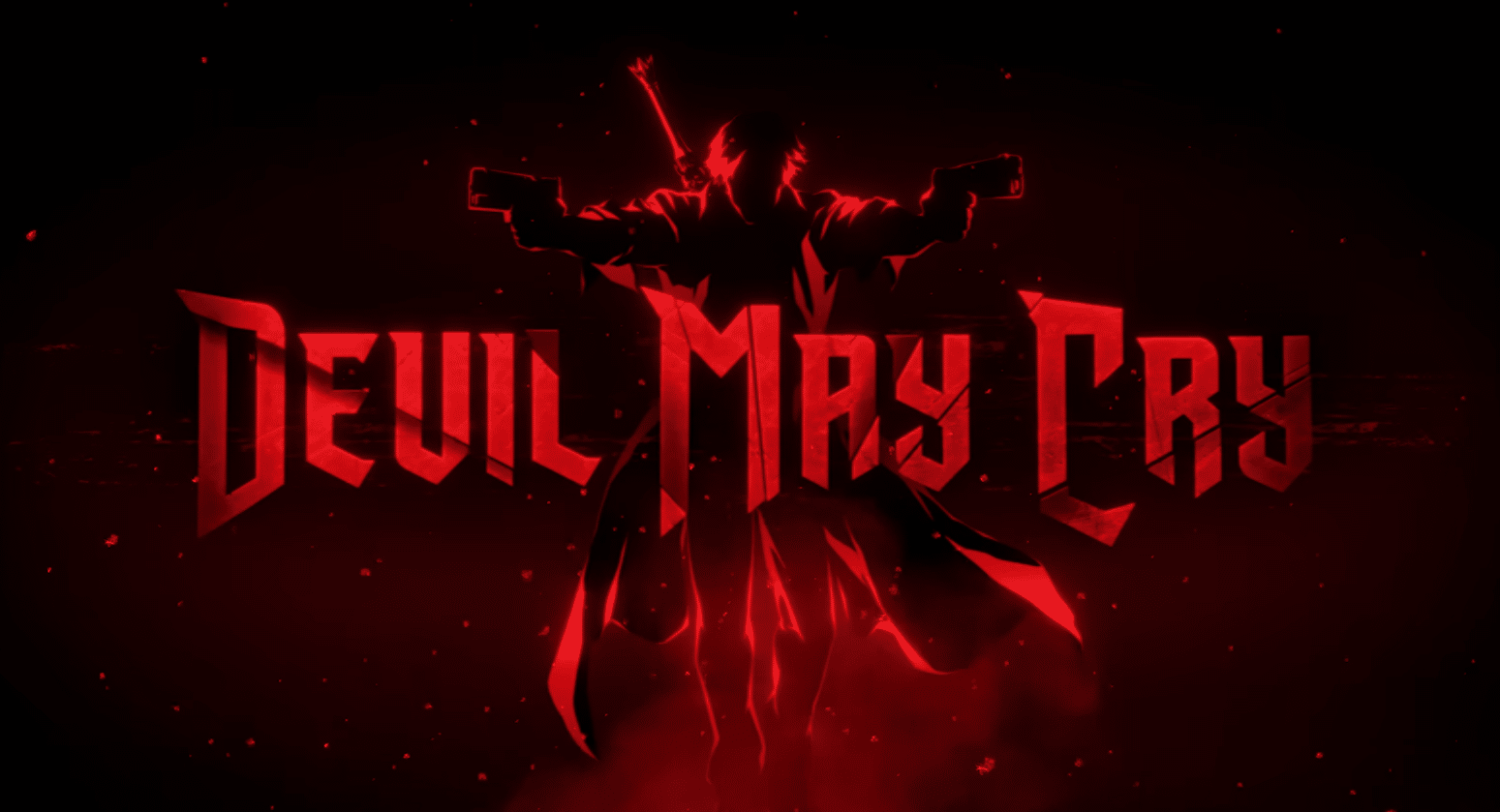 Fans of the "Devil May Cry" series are giddy with anticipation as they look forward to seeing the thrilling journey of Dante, the protagonist and demon hunter with a lethal arsenal of tools and skills, as it plays out on Netflix. The stakes are raised for delivering a series that lives up to the high standards set by the ground-breaking video game on the platform, which is renowned for its diversified and high-quality content. The flawless blending of intense action and gripping storytelling in "Devil May Cry" has earned it praise. The games' elaborate environments and captivating battles between demons and hunters will likely be explored in-depth by the series, which is likely to go into great detail about the games' rich canon. Fans are hoping that the series will maintain the game's core, offering a painstakingly created narrative woven with breathtaking action scenes.
More than the Platform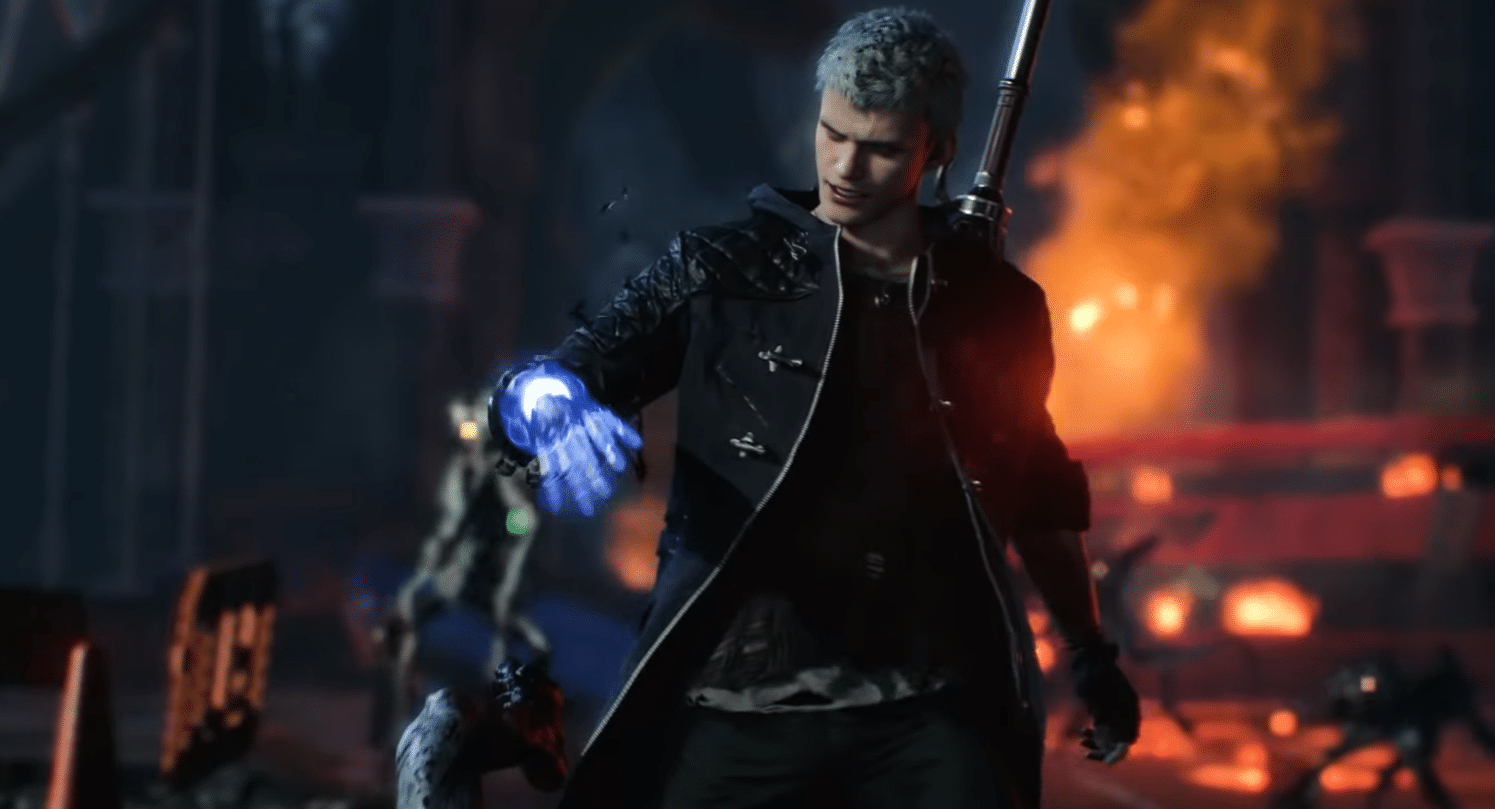 The "Devil May Cry" franchise may enter a new age as a result of this Netflix adaptation, which might also increase its fan base and cement its cultural relevance. The "Devil May Cry" universe might become even more wide with the help of a successful series, which could open the door for expanded backstory, products, and even new video games. The fan base is buzzing with rumors and expectations about how the series will be handled. There are high expectations for how well-known characters are portrayed, how well the game's aesthetic and mood are realized, and how well its complex plot intricacies are followed. It would be ideal to see a series that not only pays homage to the source material, but also adds fresh, enjoyable components.
An exciting new development for fans of the franchise and anime aficionados is the arrival of a "Devil May Cry" series on Netflix. As dreams for a series that captures the essence of the game and delivers a blend of exciting action and fascinating storytelling increase, anticipation is entwined with them. It serves as evidence of the "Devil May Cry" franchise's lasting popularity and its capacity to continue mesmerizing consumers in fresh and exciting ways. The arrival of this renowned demon hunter to the Netflix universe has the gaming and anime communities on the verge of their seats.
Looks like you have blocked notifications!
Chris Brown: Entangled in a $2 Million Lawsuit Over Unsettled Popeyes Chicken Loan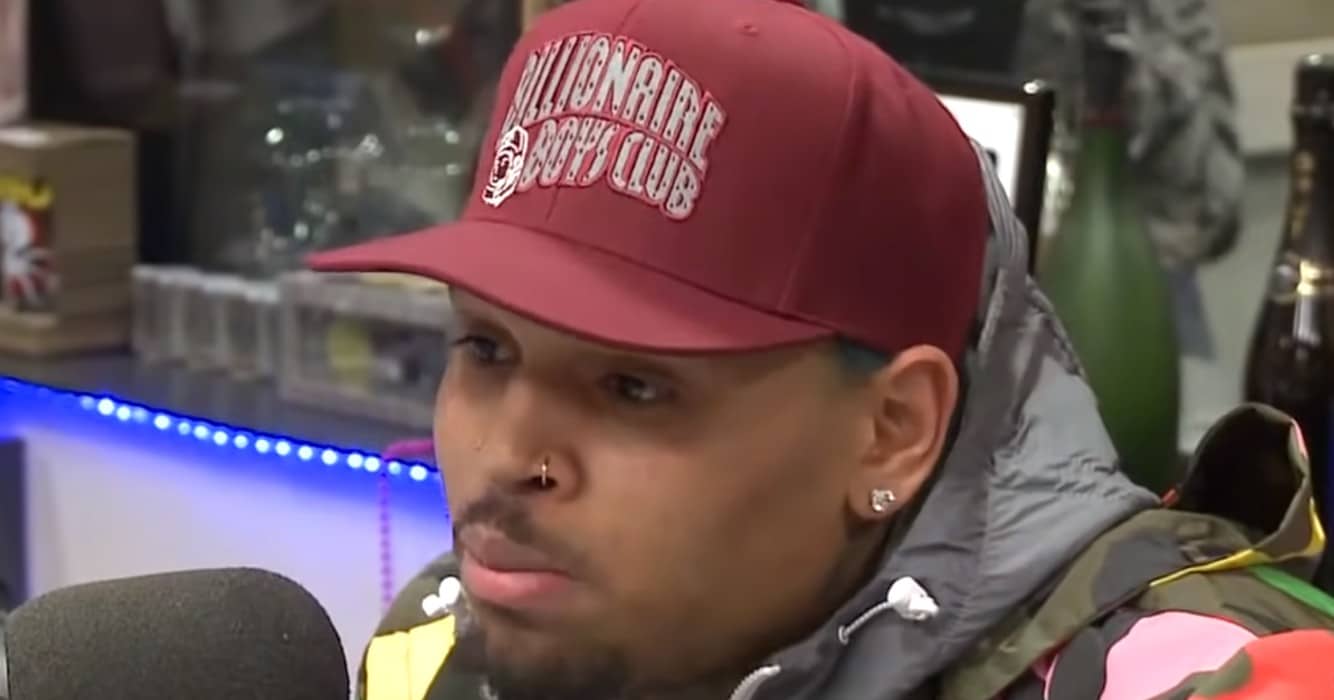 The well-known R&B musician Chris Brown, who has amassed a number of hits to his credit, is currently involved in legal issues after being served with a $2 million lawsuit. A well-known fast-food company, Popeyes Chicken, is allegedly involved in the case because it claims that Brown failed to pay back a loan obtained for that project.
More Legal Battles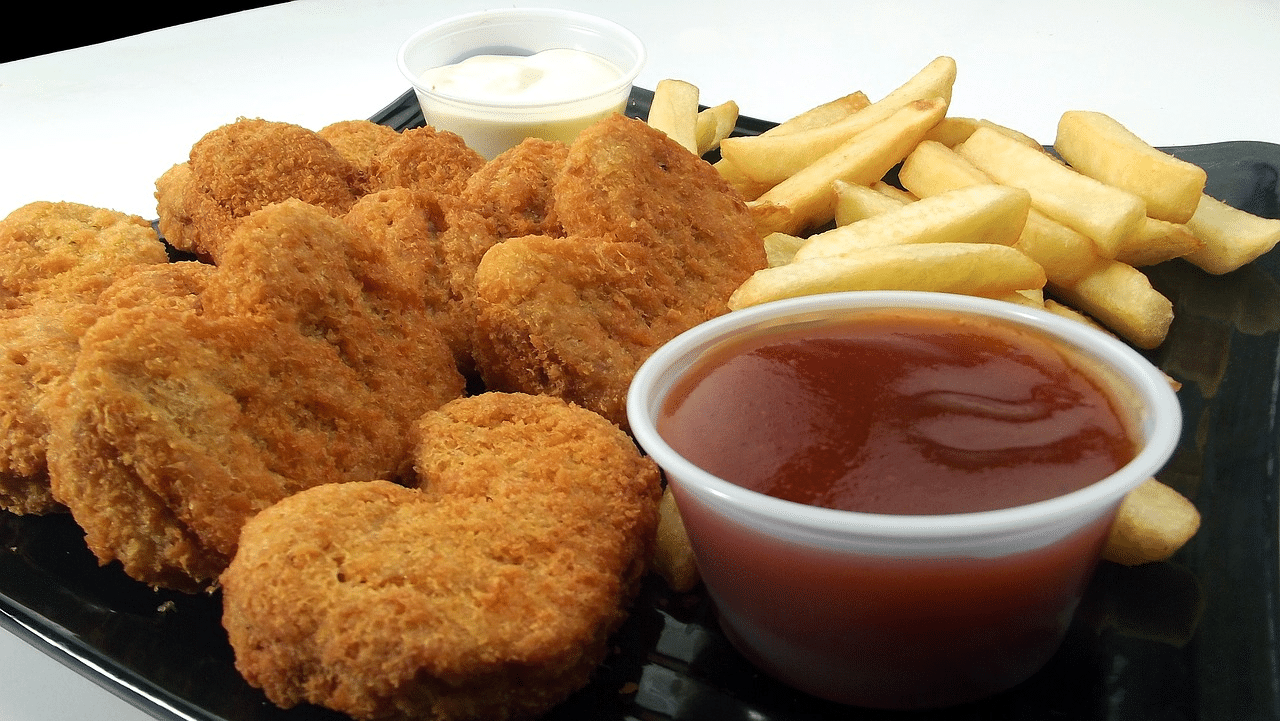 According to reports, the legal dispute centers on a loan Brown obtained to help him conduct business with Popeyes Chicken. This well-known chain is well-known in the fast-food market for its Southern-style fried chicken. There are still few information available regarding the precise nature of the business relationship or cooperation between Chris Brown and Popeyes. Chris Brown, who already draws media attention, is currently in the news because of this hefty outstanding loan. The size of the lawsuit suggests severe legal penalties and significant financial consequences for the artist. His reputation and career could be tarnished by this legal entanglement, which would draw unwanted attention and have an impact on his professional engagements and sponsorships.
Reactions from Fans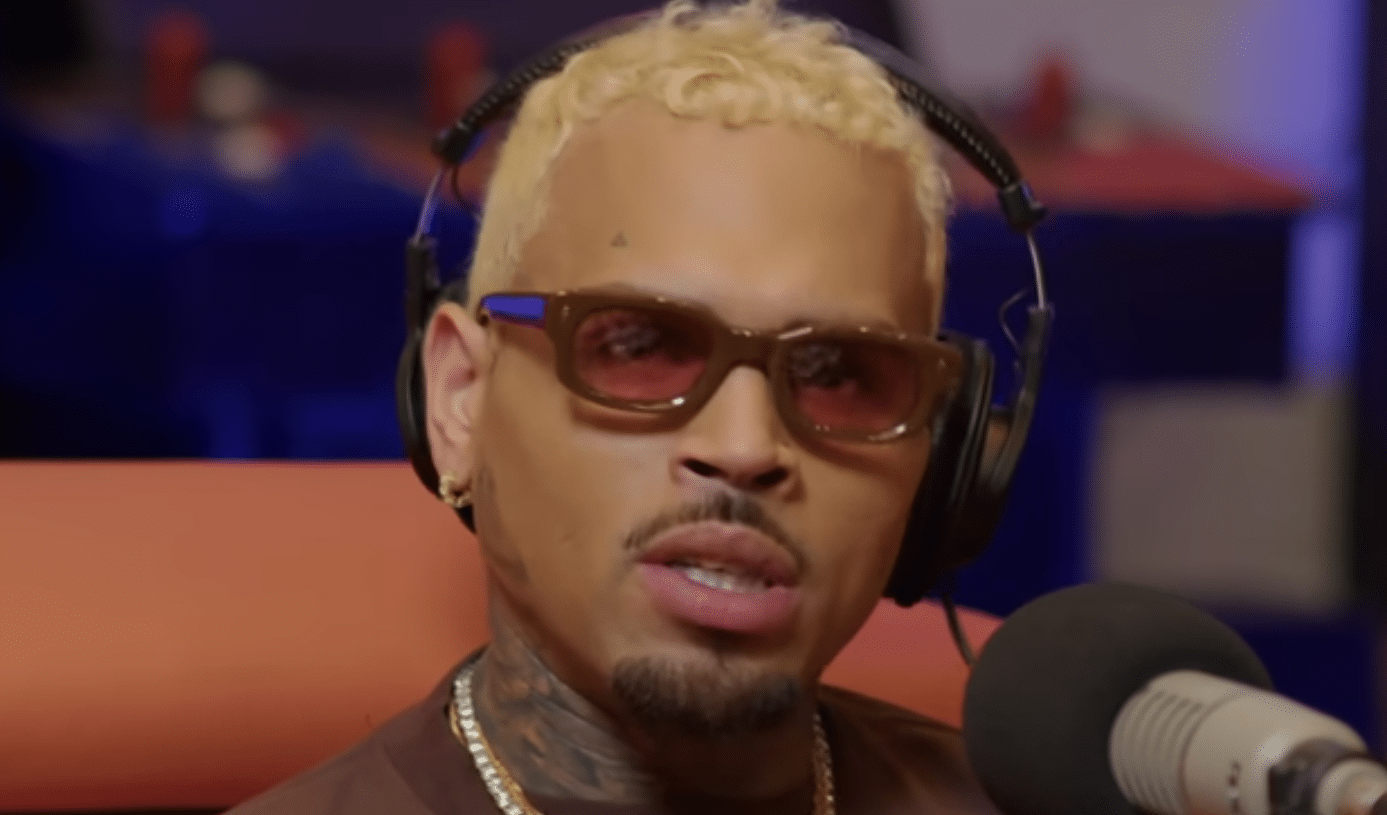 There have been a variety of responses from the general public and Chris Brown's fan base to the news of his lawsuit. While some express displeasure and worry over the singer's ongoing legal issues, others are offering their support in the hopes of a just resolution to the conflict. Increased interest in the lawsuit's conclusion is being fueled by the conflicting viewpoints and continued media discussion.
Chris Brown's involvement in a $2 million lawsuit for a debt tied to Popeyes Chicken that hasn't been addressed adds yet another layer of controversy to his already turbulent career. It will be interesting to see how this case affects his career and public perception as the judicial process progresses. The circumstance shows the ongoing public and media scrutiny that comes with fame as well as the interconnectedness of celebrity lifestyles and legal disputes. Fans and onlookers will be keenly following Chris Brown's progress through this legal situation as they wait for the verdict, again symbolizing the difficulties of living in the spotlight.
Looks like you have blocked notifications!
Ryan Reynolds Honored: The Robin Williams Legacy of Laughter Award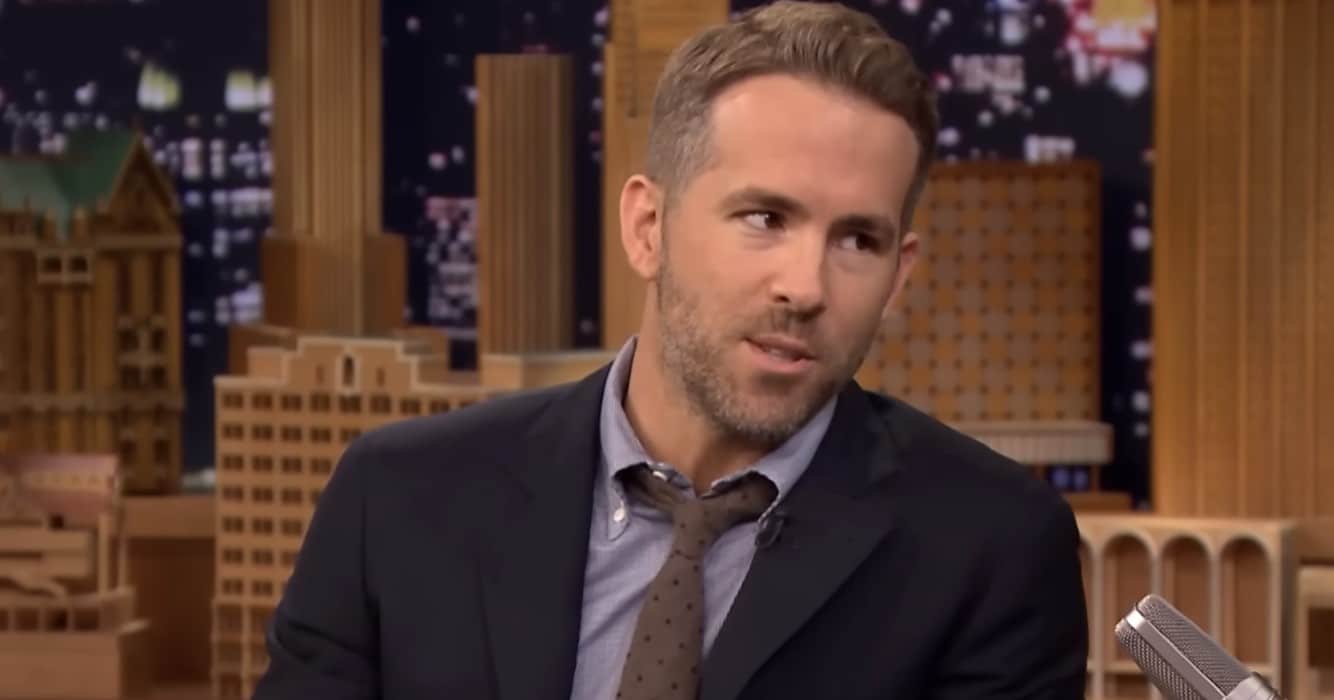 The Robin Williams Legacy of Laughter Award is one of the few accolades in the entertainment industry that carries the emotional weight and honor it does. With the gifted and charismatic Ryan Reynolds, the coveted award finds a deserved recipient this year. Reynolds, a celebrated actor known for his quick wit and variety of roles, represents the award's ethos by continuing a tradition of delighting audiences all around the world with laughter.
A Legacy to Match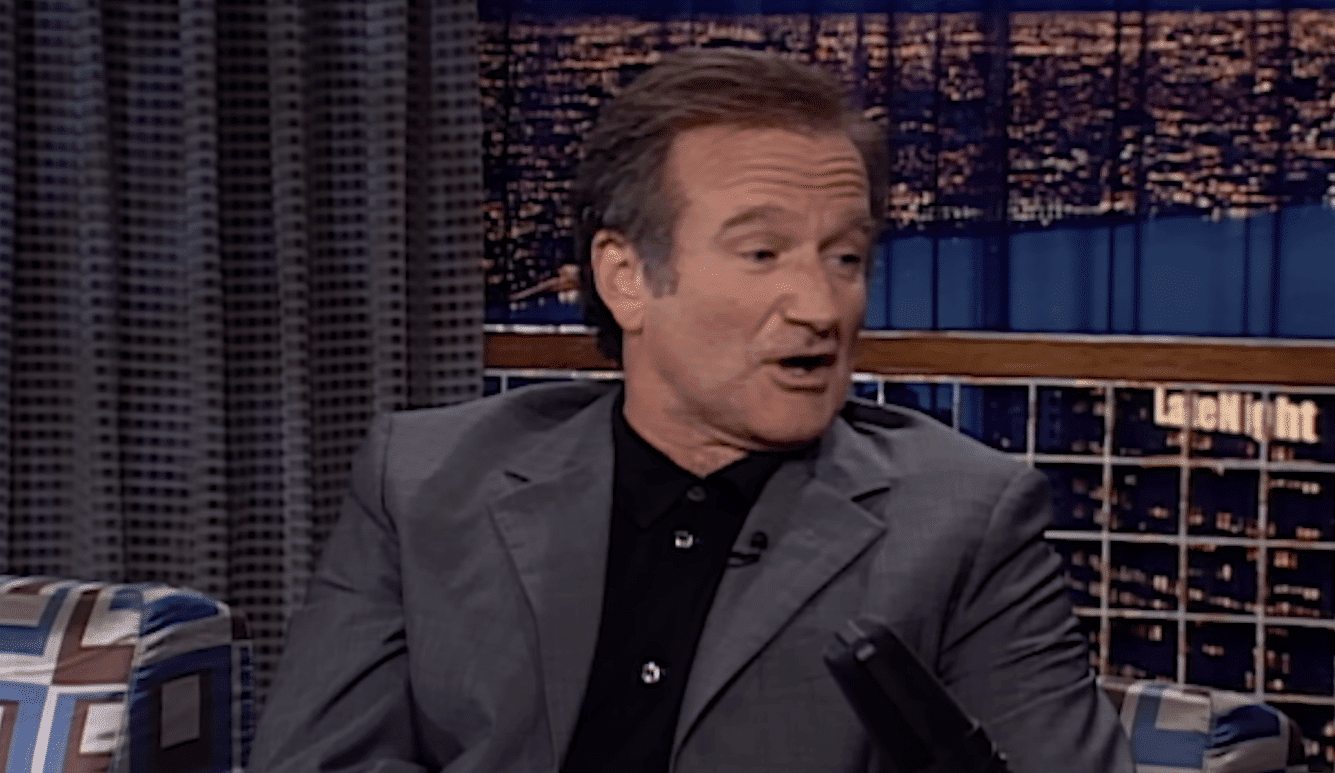 The Legacy of Laughter Award is a sincere homage to the late, great Robin Williams, an actor whose contagious laughter and unrivaled comedic talent left an irreparable impact on the entertainment business. It is awarded to people who, like Williams did during his brilliant career, have demonstrated a remarkable capacity for engrossing and entertaining an audience through their comedic prowess. With his razor-sharp humor and impeccable comedic timing, Ryan Reynolds has made a name for himself in the comedy world. Reynolds has demonstrated his varied comedic range, making audiences of all kinds laugh, from his breakthrough performance in "Van Wilder: Party Liaison" through the irreverent and funny "Deadpool" series. He is the perfect candidate for this prestigious award because of the distinctive sarcasm and charm that have come to define him.
More Than Comedy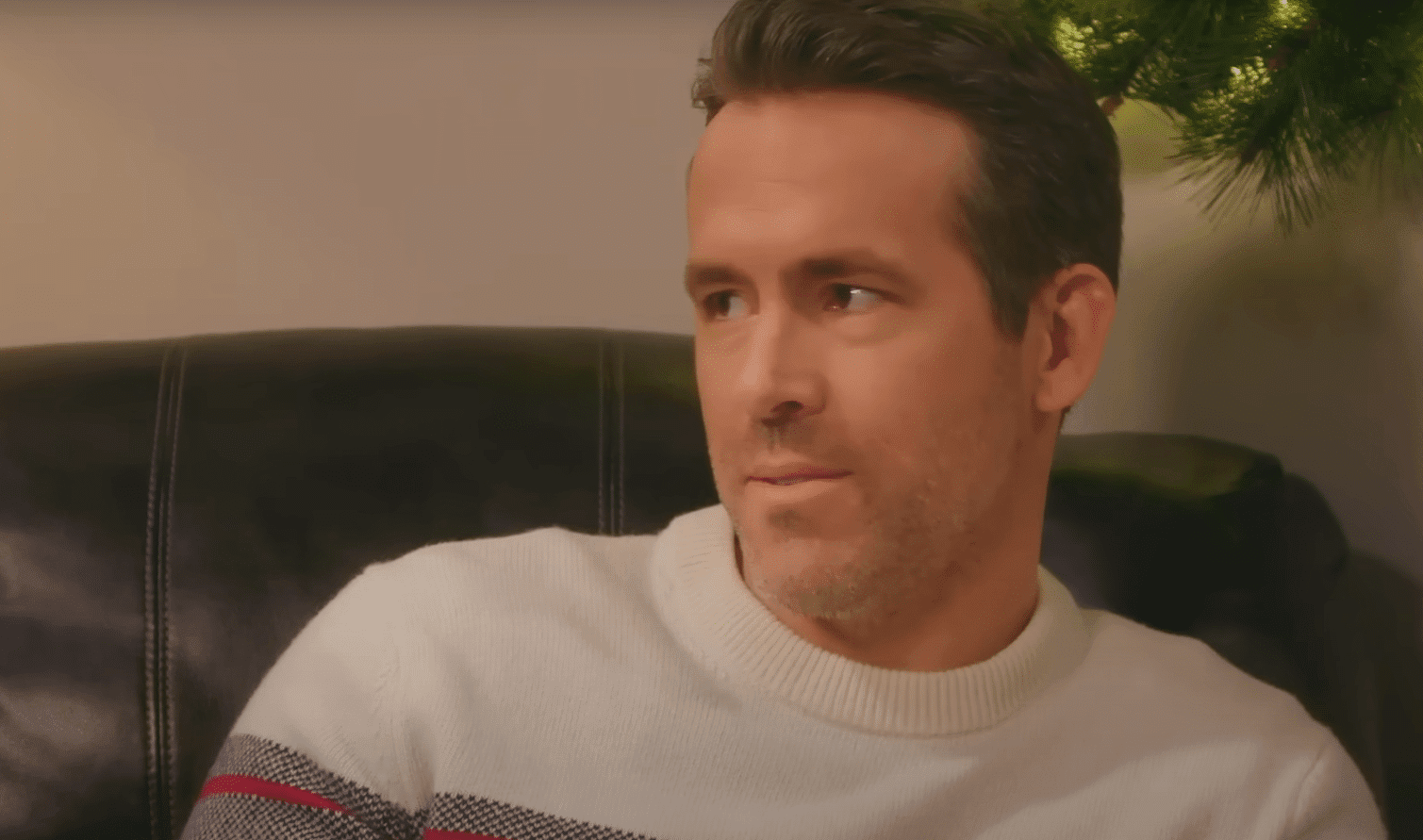 Reynolds is known for more than only his humorous performances; he is also admired for his humanitarian efforts and kind heart, which are a reflection of Robin Williams's compassion. The goals and guiding principles of the Legacy of Laughter Award are echoed by Reynolds' countless humanitarian efforts and his dedication to social concerns. He has inspired others with his generous nature and commitment to having a positive impact, which further confirms his suitability for the prize.
An honoring of comedic genius and altruistic attitude, Ryan Reynolds will receive the Robin Williams Legacy of Laughter Award. It represents the carrying on of an illustrious legacy marked by happiness, humor, and generosity. In addition to paying respect to the iconic Robin Williams as he accepts this award, Ryan Reynolds also serves as a reminder to everyone around the world of the transformational power of laughter and the long-lasting effects of kindness. The tradition of Laughter Award shines as a light of hope and happiness in a world that is frequently tarnished by difficulties and conflict, and Ryan Reynolds is a deserving torchbearer of this tradition thanks to his limitless goodwill and humor.
Looks like you have blocked notifications!