Hollywood actor and legendary pro wrestler John Cena has enjoyed tremendous success and recognition throughout his career. Even the most successful people occasionally carry regrets, and John Cena's most notorious feud with Dwayne "The Rock" Johnson is without a doubt his biggest regret. Cena has since expressed regret for the hostility that developed between them, despite the pomp and enthusiasm that surrounded their feud.
A Clash of Titans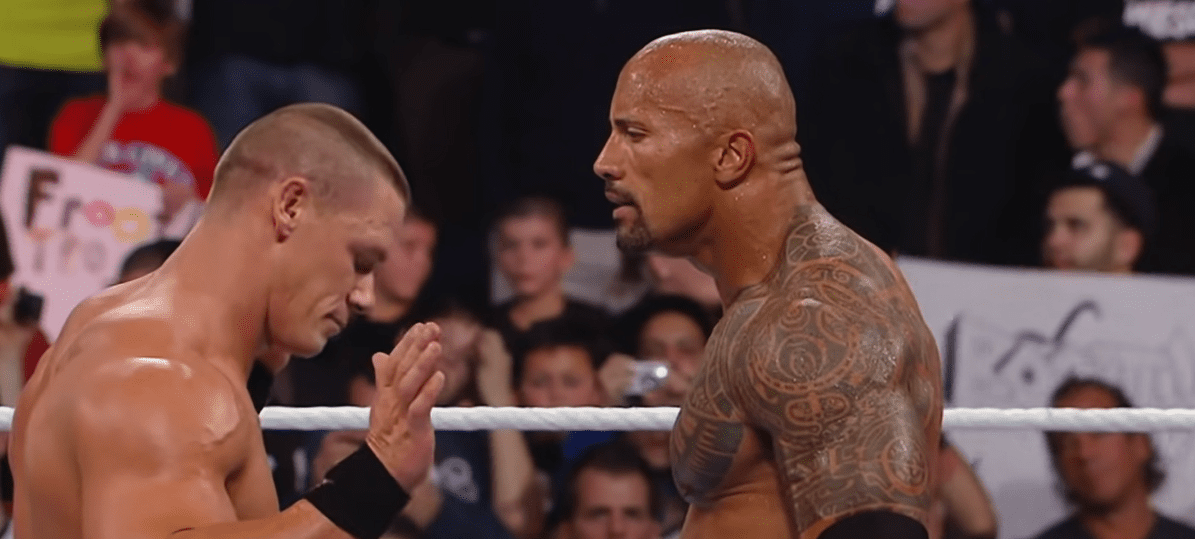 Two major players in the business, both with their own fan bases and distinct styles, engaged in a titanic struggle that spanned numerous WrestleMania events. Although there was a lot of anticipation leading up to their confrontations, Cena's feelings have since changed. The conclusion that the rivalry between Cena and The Rock was more motivated by rivalry and a desire to establish himself than by genuine interpersonal strife is the cause of Cena's sorrow. He has come to see that their fierce rivalry obscured their appreciation for one another's contributions to the wrestling business.
A Huge Support System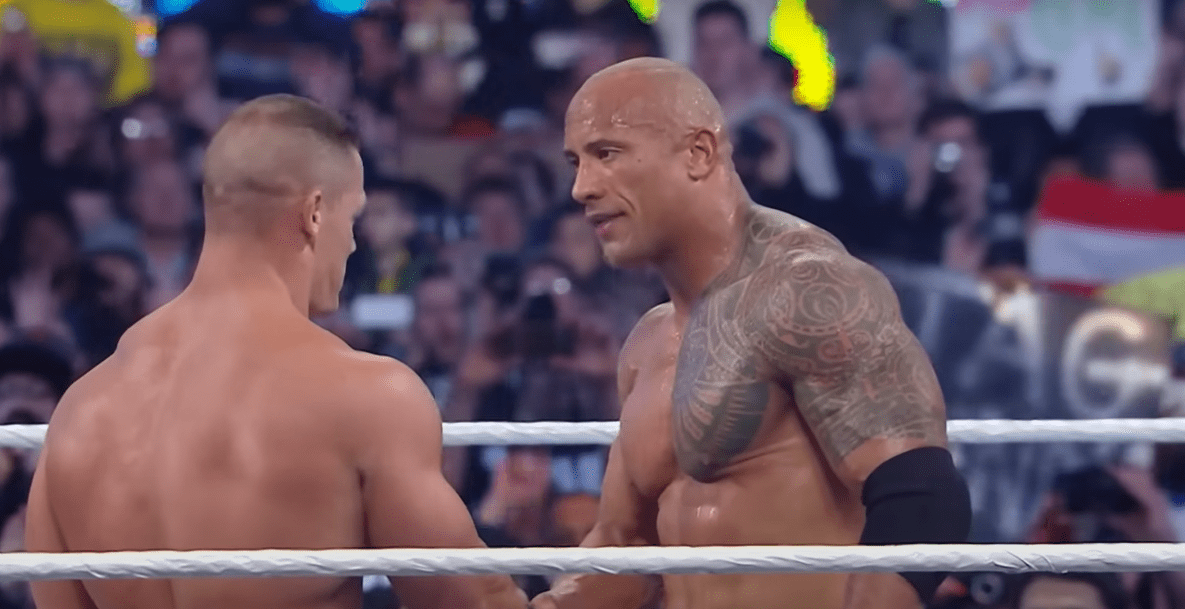 The Rock, who made the switch to acting before John Cena did, served as a model for the young wrestler. Cena used The Rock's journey as inspiration for his own excursion into Hollywood, and the latter's success served as a yardstick for Cena's goals. Cena admired The Rock, but their feud's tense exchanges and verbal attacks frequently made that admiration difficult to see. Cena's reflection has helped him to understand the value of teamwork and brotherhood in the wrestling business. Since then, he has stated that he wants to create an atmosphere where competition is based on mutual respect and the desire to present fascinating stories rather than on personal enmity. Cena is aware that the wrestling industry functions best when competitors encourage and uplift one another.
The Rock and John Cena's battle may have been an epic struggle that enthralled spectators all over the world, but it is a period of his career that he now regrets. Cena has emerged from the feud with a fresh outlook after realizing that the rivalry was what drove the hostility and obscured their shared admiration. His goal is to promote a culture of cooperation, support, and camaraderie among wrestlers, with a strong emphasis on encouraging one another. Cena's regret serves as an important lesson for others, urging us all to put respect and unity over personal rivalry even as he continues to flourish in wrestling and acting.