Gallery Owner Loses NFTs Worth Millions to Hackers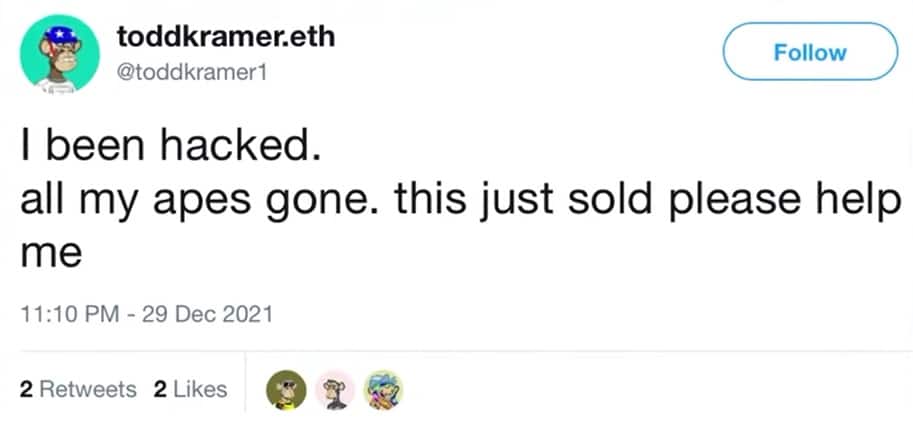 It was reported that Todd Kramer's Ethereum wallet has been hacked and he has also reported that he has lost about2 million dollars worth of NFTs. This has caused him much anger and disappointment that it has already taken the internet by storm.
All Your Apes in One Place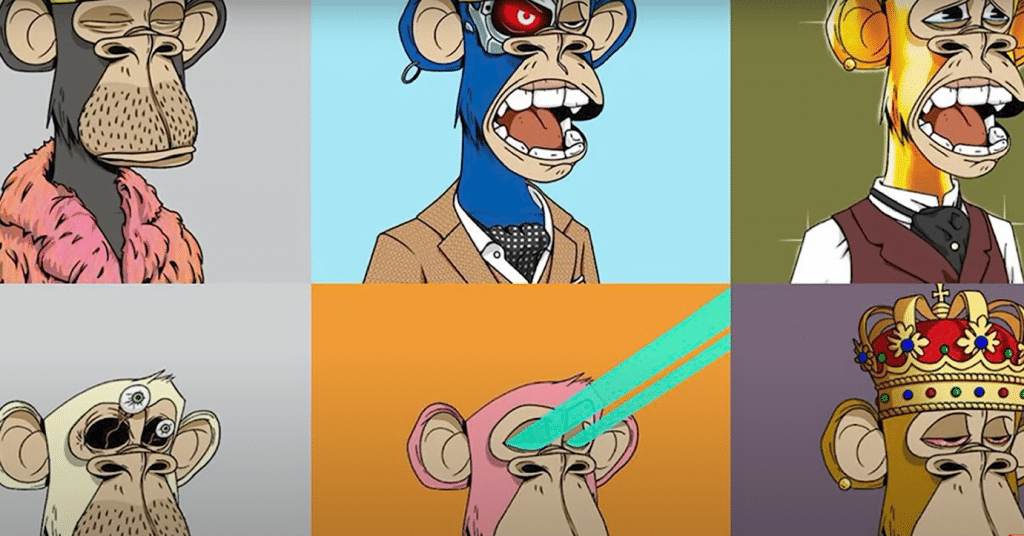 Controversy all around the internet has struck as Todd had reported his loss. There have been many disputes on how Todd should have kept his NFTs and if investing in such would actually be a good idea in the long run. The power of NFTs can be underestimated but bouncing back from this loss might be a bit too much for Todd Kramer at the moment.
A Temporary Cease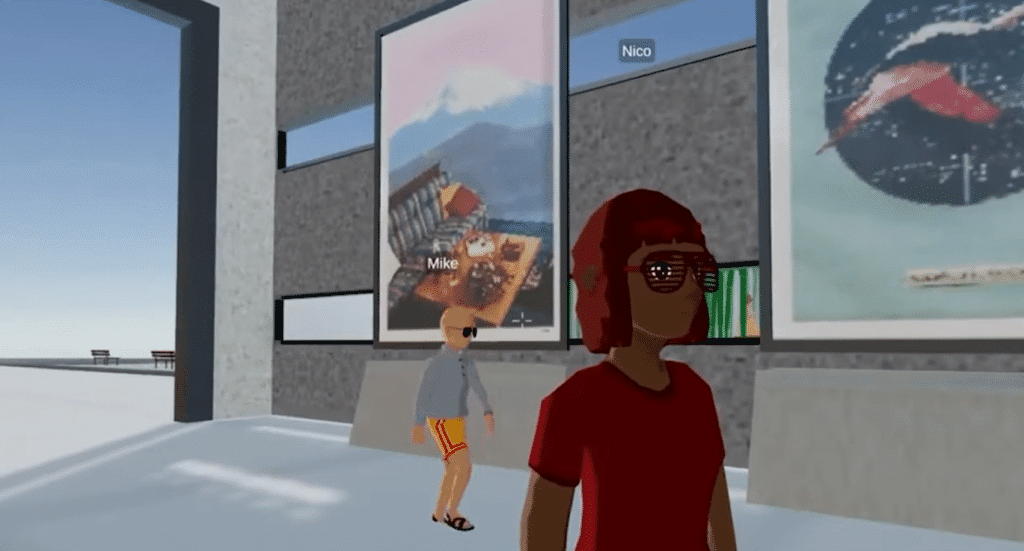 NFT platform OpenSea reported that they had froze the assets of the NFTs stolen as to prevent any further dilemma. How Kramer lost it was through the use of a phishing site in which he happened to click on a phishing link. While Todd is still in shock and anger towards the thieves, he is still hoping to retrieve the NFTs and also get justice where it is due.
Check out this video and see if you agree with Todd or think if he was too careless.
Man Continues to Earn $90,000 After Automating His Job For a Year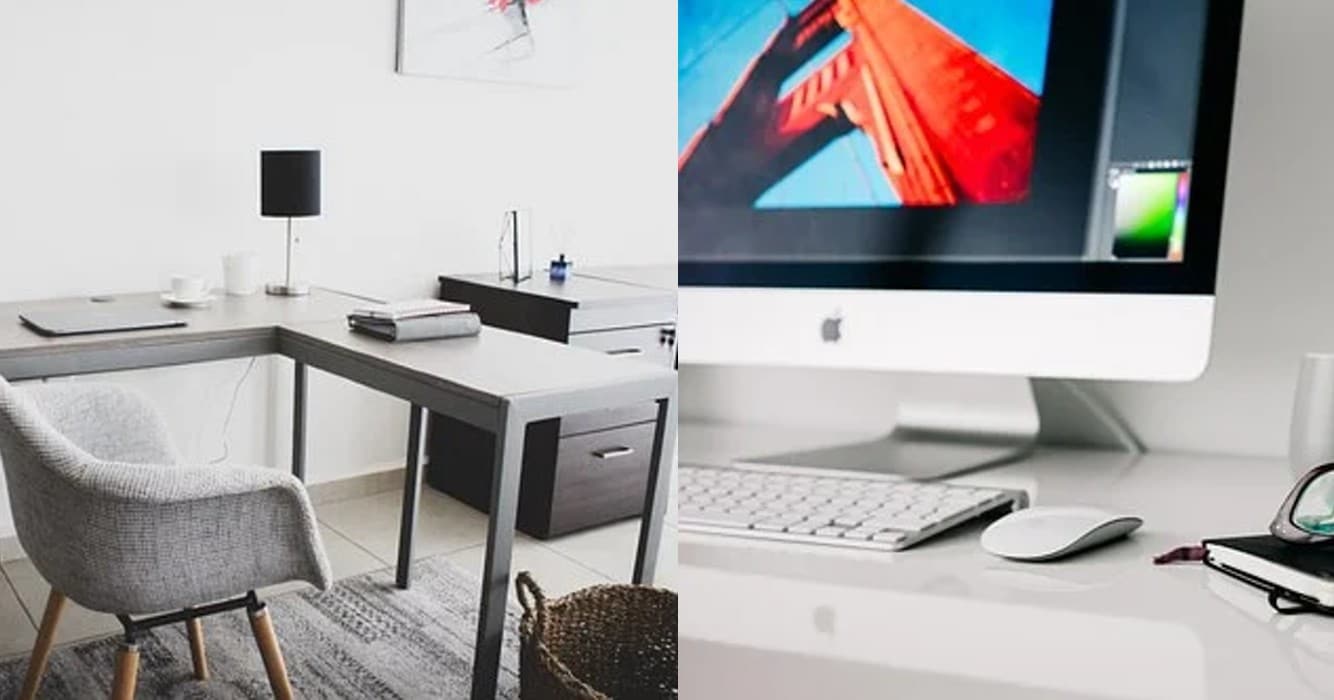 The pandemic was truly a trying time for everyone. When it came to finding or keeping up with jobs, people were almost out of options as some jobs could not be done from the comfort of people's homes. One man had decided to make the most out of it while staying home and has been earning much ever since.
Just at Home
An IT professional recently stated that he was able to entirely automate his work. The tech genius took to Reddit that his job entailed handling digital evidence for cases, uploading data to the Cloud, and managing it for a law business.
Even before the pandemic, he admitted that it was "never an eight-hour job" and that he was frequently "stuck pretending to work" in the office.
Making The Most Out of Time
The man had also revealed that he usually takes about 10 minutes on his work desk. And once he begins the automated system on his computer, he's pretty much free to do whatever he wants. He usually spends his time playing video games but also makes sure that he get the job done to maintain his stability, of course.
Top SEO Companies in the World Today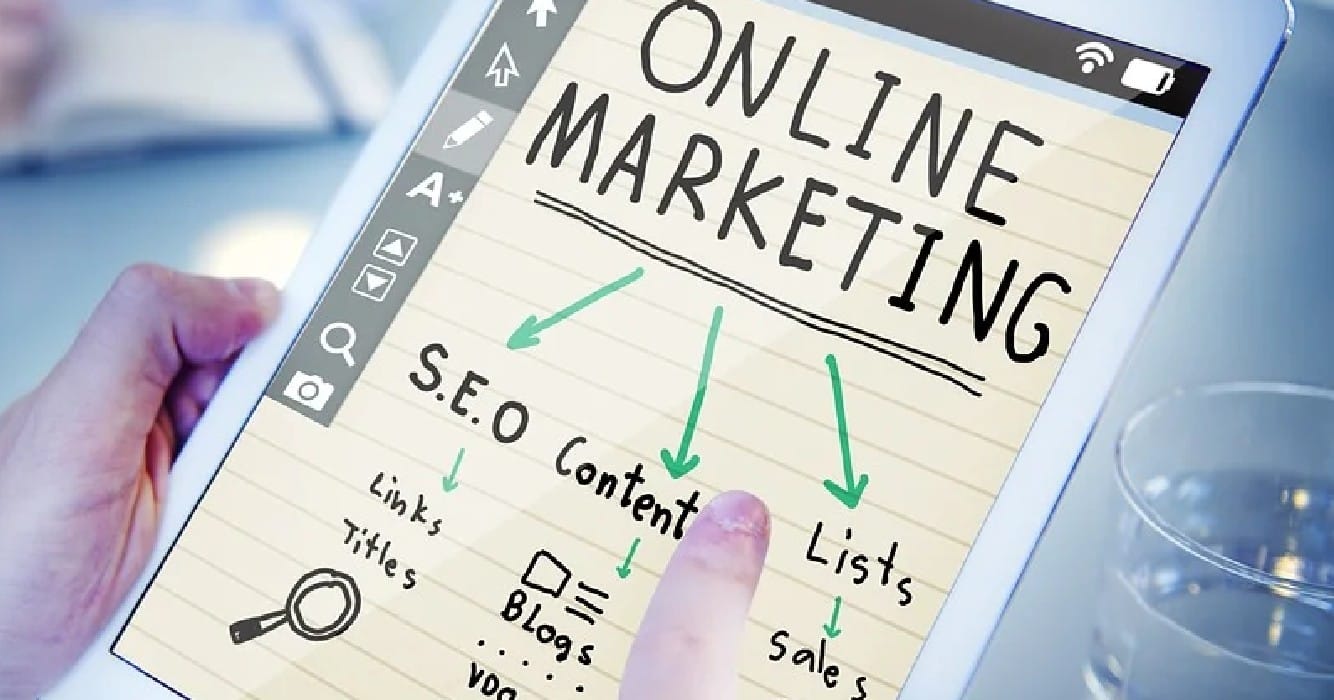 A lot of businesses are booming and that would mean tons of opportunities could be knocking on our doors. Some people out there have answered it and have now skyrocketed to the top and are making a great living and even helping out some along the way. With that, SEO has been rapidly growing and its success, keeps on getting better. Check out some of the top SEO companies today.
Directive
Directive Consulting, based in Irvine, California, is a performance marketing firm. The team of approximately 75 individuals, which was founded in 2014, specializes in SEO, Paid Media, Revenue Operations, Performance Creative, and GTM Strategy.
WebFX
WebFX is a result-driven digital marketing business that helps companies generate more sales, phone calls, and qualified leads. They have over 250 digital marketing, designs, and development experts who service consumers through site design, PPC,  SEO and many more. They were founded in 1996 and are located in Harrisburg, Pennsylvania.
SmartSites
SmartSites is a complete digital firm based in Paramus, New Jersey. The company was founded in 2011 and employs approximately 100 writers, designers, marketers, problem solvers, and developers who work tirelessly to make websites successful. SmartSites provides innovative ways for clients to advise, plan, advertise and even design their corresponding websites.
These are but some of the top SEO companies in the world and they are now making a lot of profit and also providing new opportunities. The SEO world has done so much and perhaps can do a lot of us way better when the time comes.
Proclaimed "Time Traveler" Reveals Huge Discoveries for 2022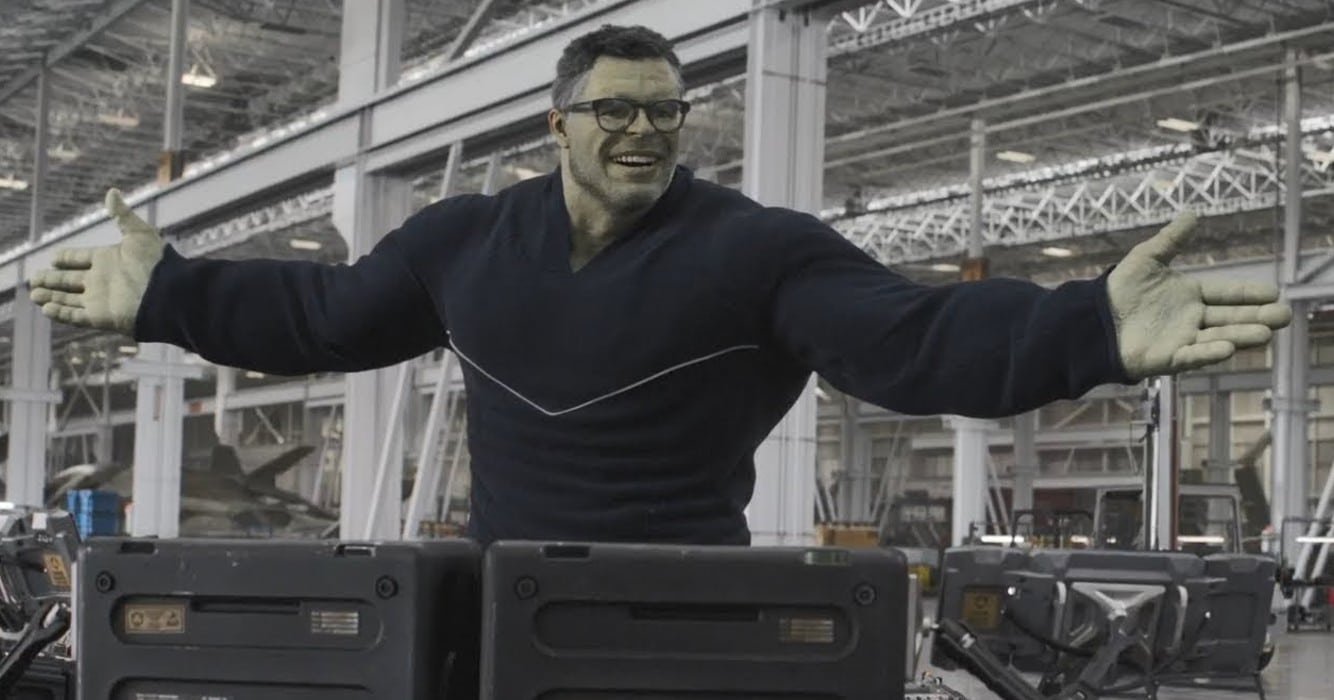 Time travel and its details have been a long debated topic. And with that, there may be a lot more self proclaimed time travelers coming out and releasing valuable information. Whether this may be a hoax or not, this TIkToker definitely had something to say.
The Not-So Distant Future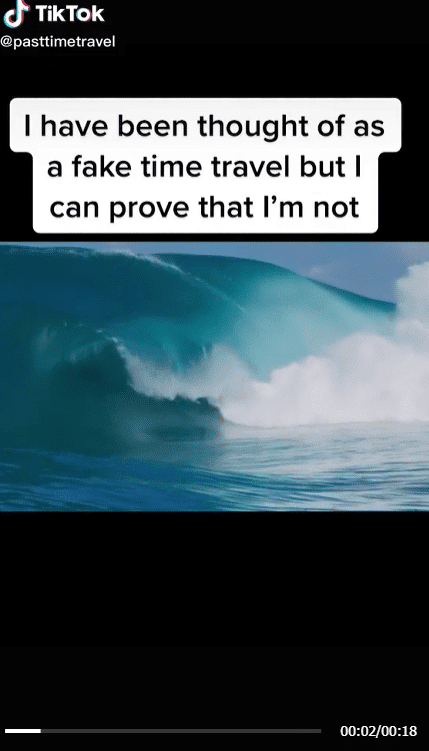 The TikToker calls out people that they weren't taking him seriously with what he had to say. In order to prove his statements, he releases a video while staying anonymous. This might prove to be huge news especially in the field of science and can have groundbreaking discoveries.
When The Day Comes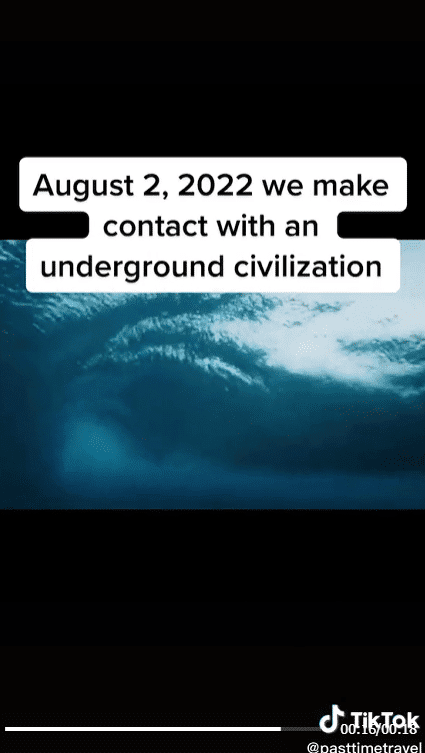 The TikToker took it to social media some bold predictions. He had mentioned three significant events that are about to happen for this year and what would seem as big discoveries when and if the time comes.