Gallery Owner Loses NFTs Worth Millions to Hackers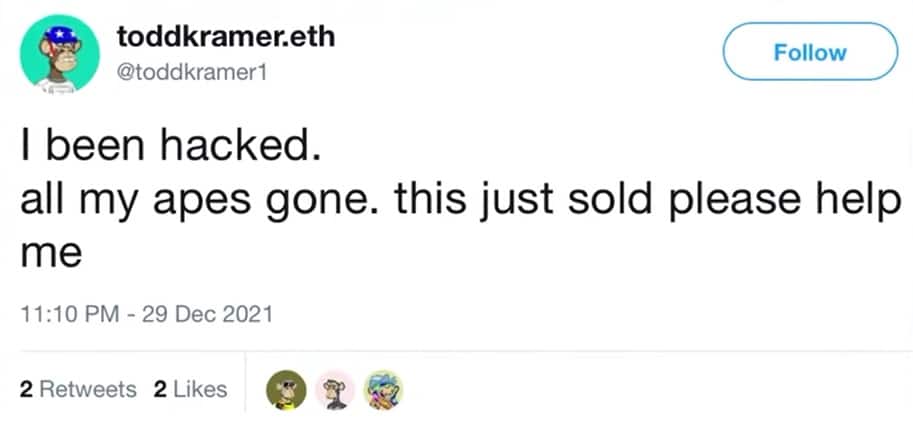 It was reported that Todd Kramer's Ethereum wallet has been hacked and he has also reported that he has lost about2 million dollars worth of NFTs. This has caused him much anger and disappointment that it has already taken the internet by storm.
All Your Apes in One Place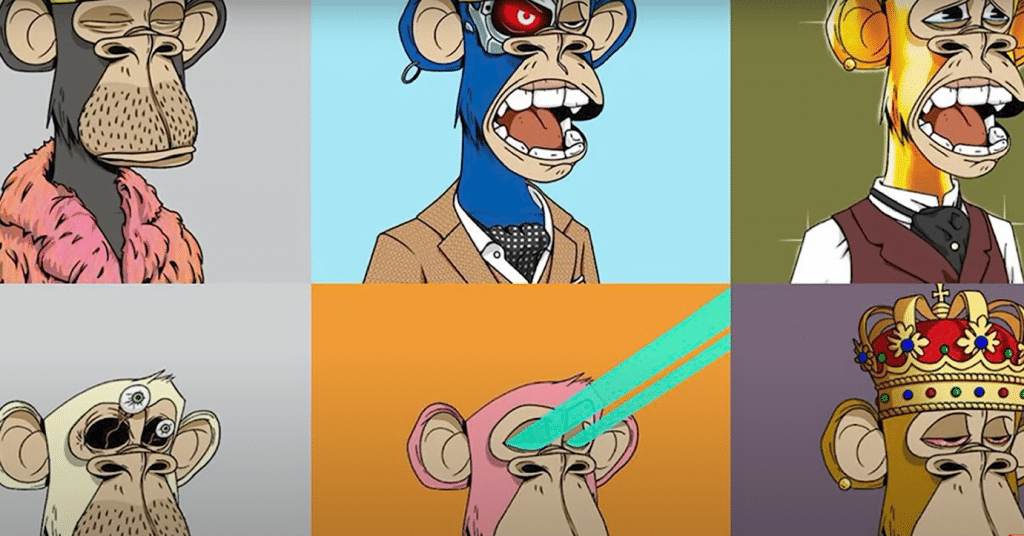 Controversy all around the internet has struck as Todd had reported his loss. There have been many disputes on how Todd should have kept his NFTs and if investing in such would actually be a good idea in the long run. The power of NFTs can be underestimated but bouncing back from this loss might be a bit too much for Todd Kramer at the moment.
A Temporary Cease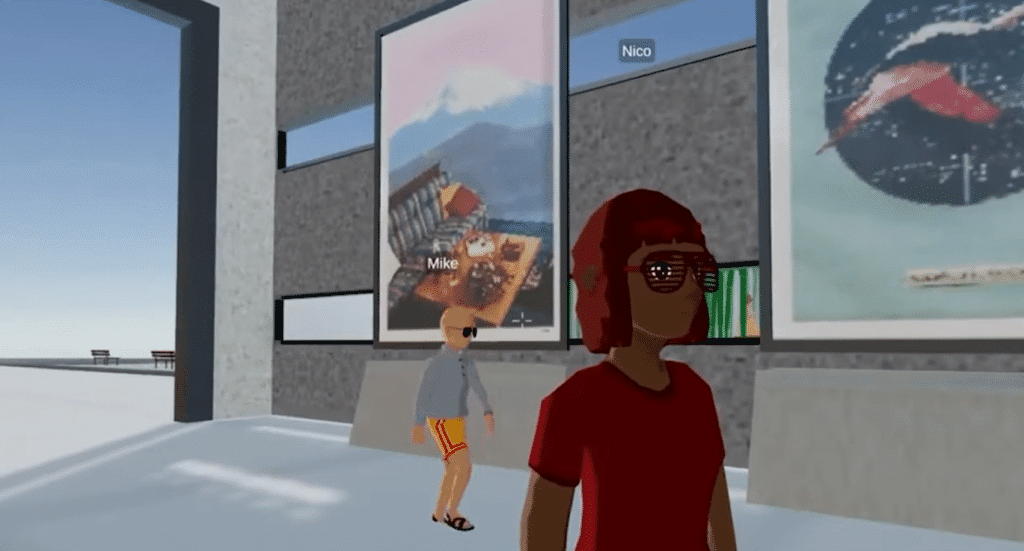 NFT platform OpenSea reported that they had froze the assets of the NFTs stolen as to prevent any further dilemma. How Kramer lost it was through the use of a phishing site in which he happened to click on a phishing link. While Todd is still in shock and anger towards the thieves, he is still hoping to retrieve the NFTs and also get justice where it is due.
Check out this video and see if you agree with Todd or think if he was too careless.
TikTok Restricts More Over Ongoing Issues with Andrew Tate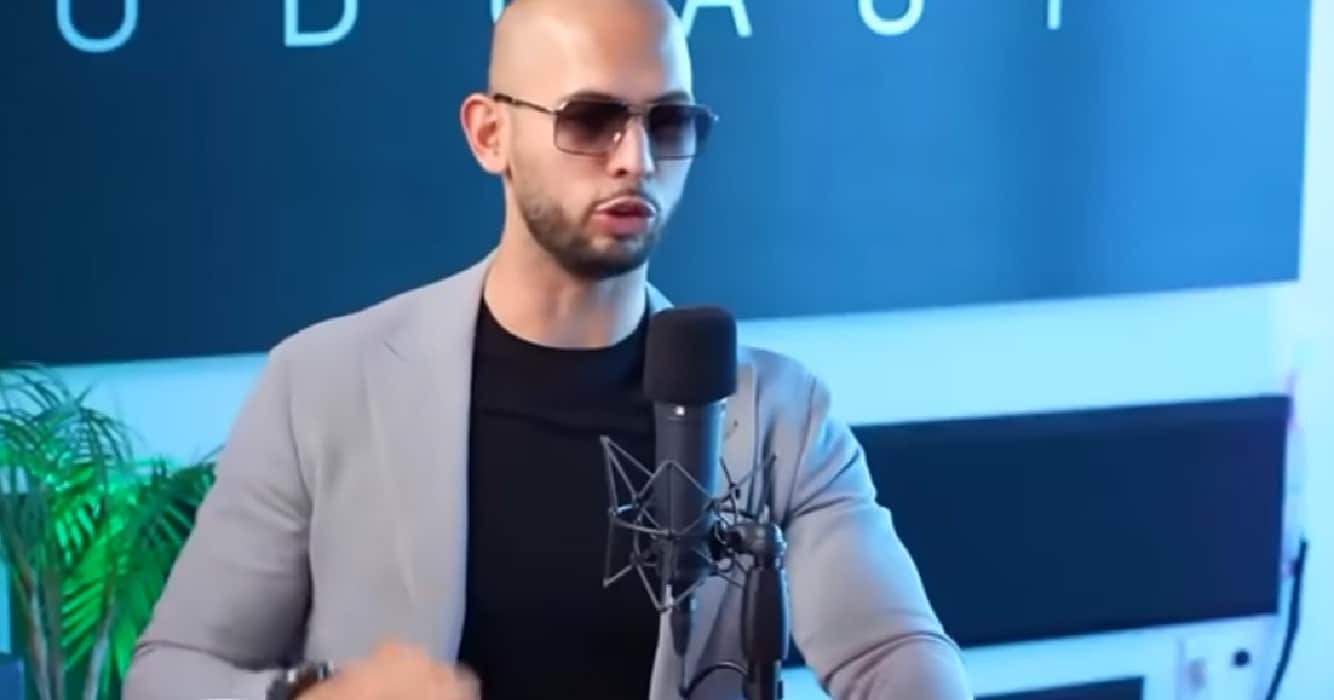 After facing criticism for its use of videos by Andrew Tate, TikTok has pledged to crack down on "hateful" content. If you don't use TikTok, you might not be familiar with Andrew Tate, which is probably for the best considering how controversial his statements have made him.
For a Better Cause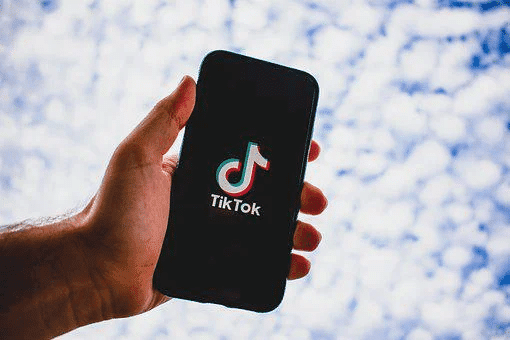 Millions of people have seen videos on the platform showcasing the former kickboxer, but others are pushing for them removal out of concern that they are exposing children to "hateful" material.
More Than Enough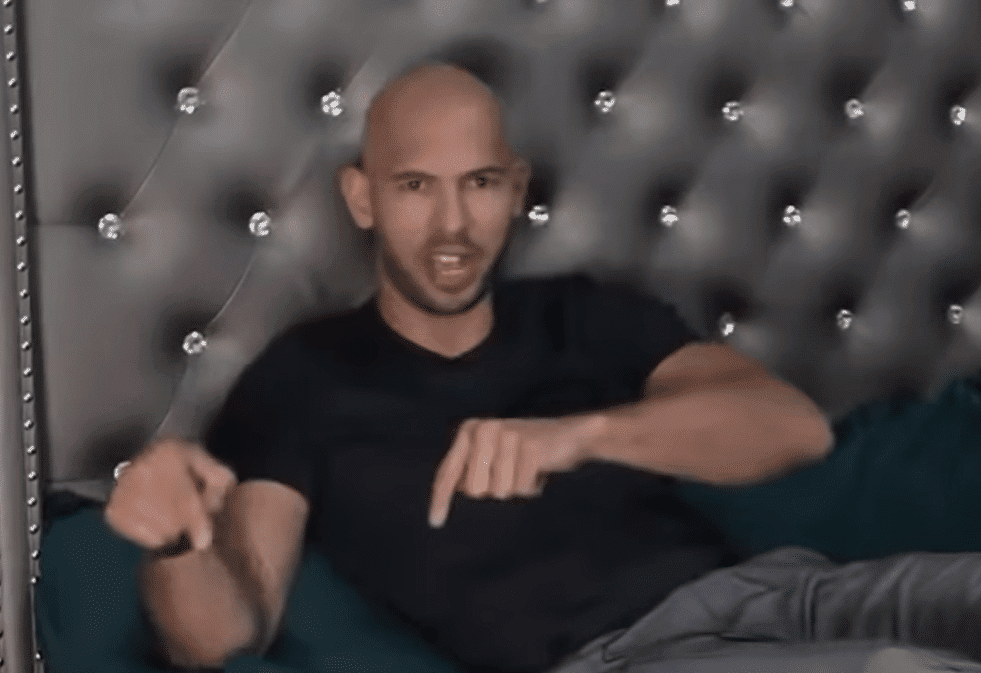 According to the Independent, charity White Ribbon, which works to eradicate male violence against women, denounced Tate's remarks as "very sexist" and warned they might have "concerning" long-term implications on the younger audiences who visit TikTok.
As a result, TikTok has committed to crack down on "hateful" content, announcing in a statement that they will be examining their content and adding extra protections to protect users, who could be as young as 13 when they join the platform.
Twitter Deal Possible to Continue with "Bot" Information Says Elon Musk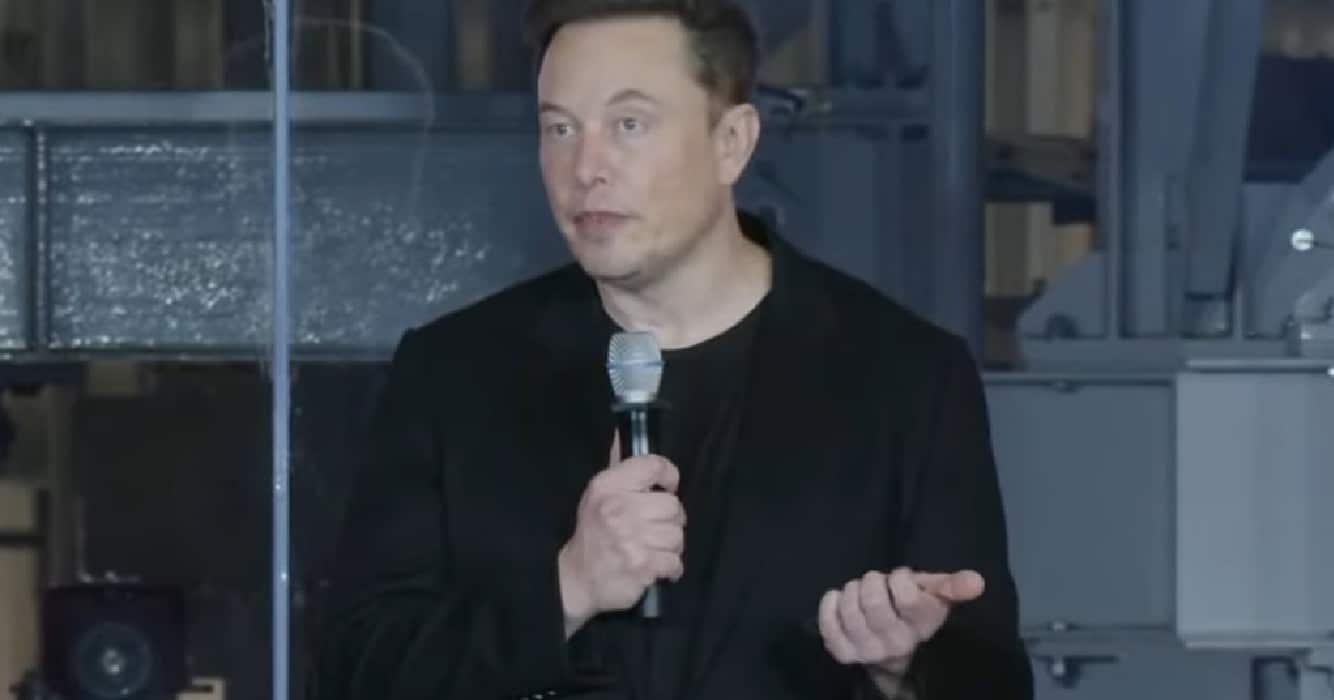 Elon Musk stated on Saturday that his $44 billion acquisition of Twitter should proceed if the company can clarify specifics of how it determines whether user accounts are owned by "spam bots" or by actual people.
A Bit of a Controversy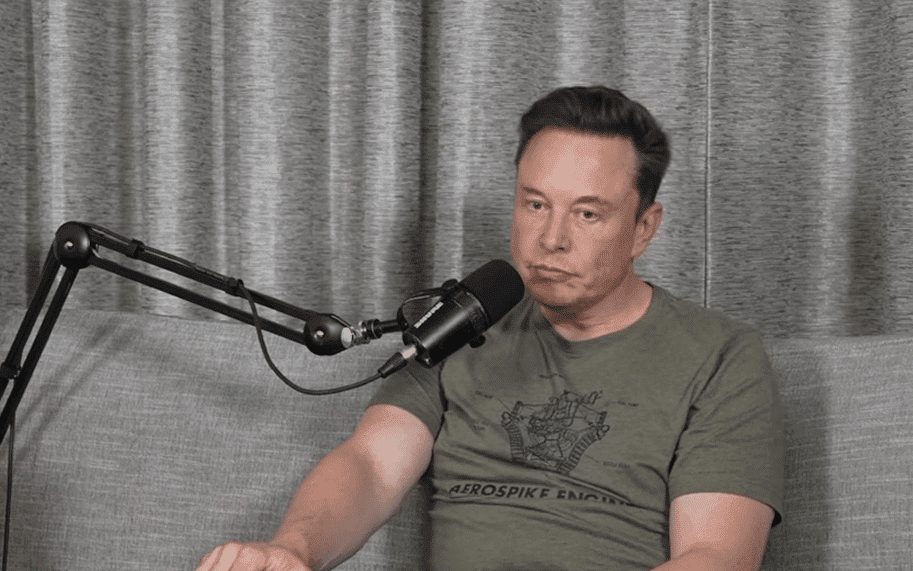 On Saturday, Twitter declined to respond. Less than 5% of user accounts are believed to be false or spam, according to the company's frequent disclosures to the Securities and Exchange Commission, with the caveat that this number could be higher. When Musk agreed to the April merger agreement, he gave up his right to additional due diligence.
Not Likely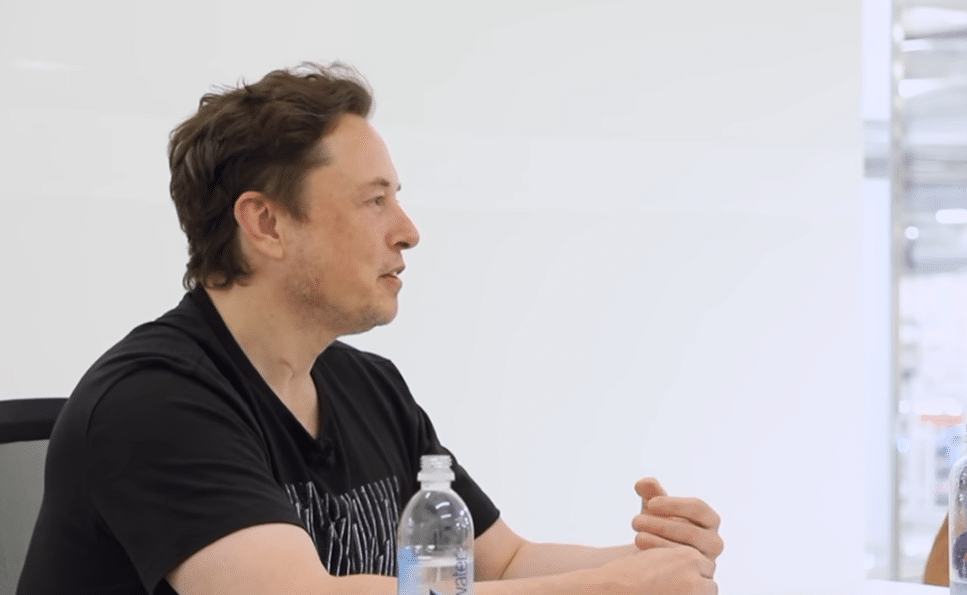 Because market conditions have worsened and the acquisition no longer serves Musk's interests, Twitter has contended in court that Musk is consciously attempting to kill the deal.
His counterclaims are characterized in a court document filed on Thursday as "contradicted by the evidence and common sense." How this would play out for Musk would be certainly difficult, but we're sure he can pull something off quite soon.
Google Disagrees with Engineer Who Claims AI Has Gone Sentient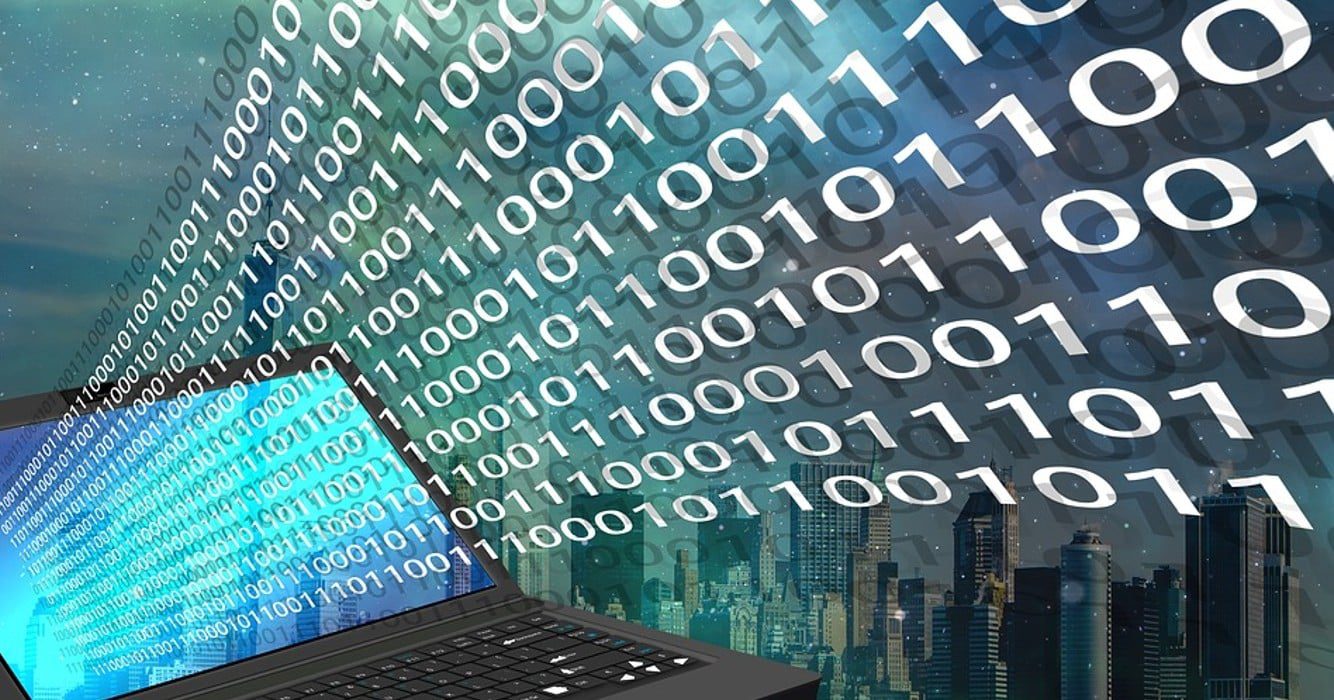 In response to a software engineer's assertion that Google's AI chatbot had developed sentience, the tech firm reportedly suspended him for breaching its confidentiality policies.
What Started It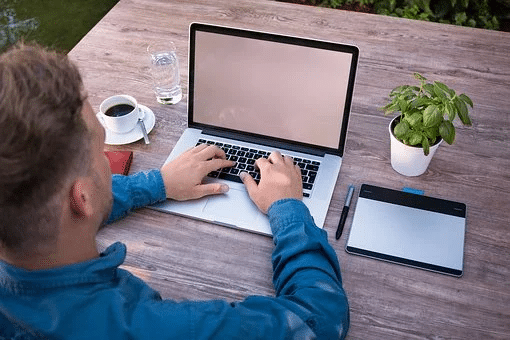 According to The Washington Post, Google engineer Blake Lemoine was tasked with conversing with LaMDA (also known as the Language Model for Dialogue Applications), the company's AI chatbot generator, as part of a safety test last year with the aim of checking its responses for hate speech or discriminatory language.
A Bit More Research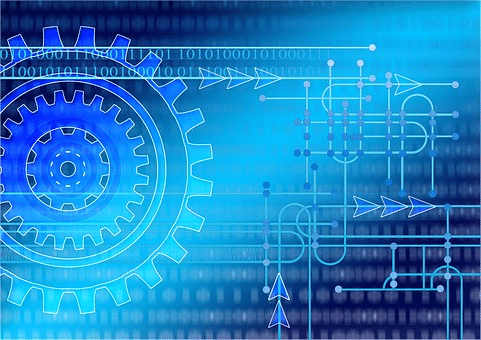 Before presenting his findings to Google Vice President Blaise Aguera y Arcas and Head of Responsible Innovation Jen Gennai, Lemoine continued to pursue additional proof of LaMDA's purported sentience. According to reports, the claims were looked into but ultimately rejected, which prompted Lemoine to "go public" with his conviction in a Medium article.
According to Google, Lemoine's findings do not establish sentience. Lemoine was put on "paid administrative leave" by Google after the incident, according to The Washington Post, after it was discovered that he had violated the company's confidentiality rules by posting the talks with LaMDA online. Lemoine had been employed by the company as a software engineer, not an ethicist, the company noted in a statement.